Charlize Theron Negotiated a $10 Million Paycheck to Earn the Same as Her A-List Male Co-Star
More than two decades into the 21st century, you'd think women wouldn't have to 'negotiate' to make the same as male counterparts in Hollywood, or any workforce, honestly. It's been decades since women fought for their rights, yet pay has yet to catch up.
Charlize Theron is a well-established, award-winning, and incredibly talented actor with a ton of experience. There should've never been a negotiation, but nonetheless, Theron negotiated a $10 million paycheck to earn the same as her A-list co-star. Keep reading to find out more about Theron, what film she negotiated for, and how the negotiation played out!
Who is Charlize Theron?
RELATED: Jennifer Lawrence Takes a Stand on Hollywood's Gender Pay Gap
As you can see on her Twitter page, Theron is known to be a bit funny, playful, and down to earth, despite her immense success. She has earned several awards and achievements in her acting career, with films that have BIG fanbases. Most notably are roles like The Devil's Advocate, Mad Max: Fury Road, Tully, Snow White and the Huntsman, and Monster.
Before she became the renowned actress we know today, Theron had other plans for her future. According to Biography.com, she began a modeling career as a teenager but then traveled to "New York at the age of 18 [to leave] high fashion [and] attempt a career in dance. Her studies with the Joffrey Ballet were curtailed by severe knee injuries, forcing her to abandon a dance career."
It was only after dancing was no longer an option that Theron decided to pursue acting, where she went on to make a name for herself in the industry. And as a fun fact you likely didn't know about Theron, IMDb reports that she "does not have a middle name. Her mother, however, has 13."
Charline Theron negotiated her salary
RELATED: Celebrity Women Who Were Unfairly Paid Less Than Their Male Co-Stars
The film Theron negotiated $10 million for was the sequel to Snow White and the Huntsman, alongside Chris Hemsworth, who was already making as much. While Hemsworth played the huntsman in the film, Theron was the infamous Queen Ravenna, or 'The Evil Queen.'
The premise of the movie sequel swaps out Snow White and Ravenna's vengeance for Freya, Ravenna's sister. Freya has moved to the northern kingdom and started training Huntsman from an early age to protect her from her sister. Much like Ravenna, Freya is a powerful sorceress, but with ice instead of fire. War continues to escalate between the two sisters in the film until Eric and Sara work together with the hopes of stopping Ravenna from being in power.
Her negotiation for a $10 million paycheck to earn the same as her A-list male co-star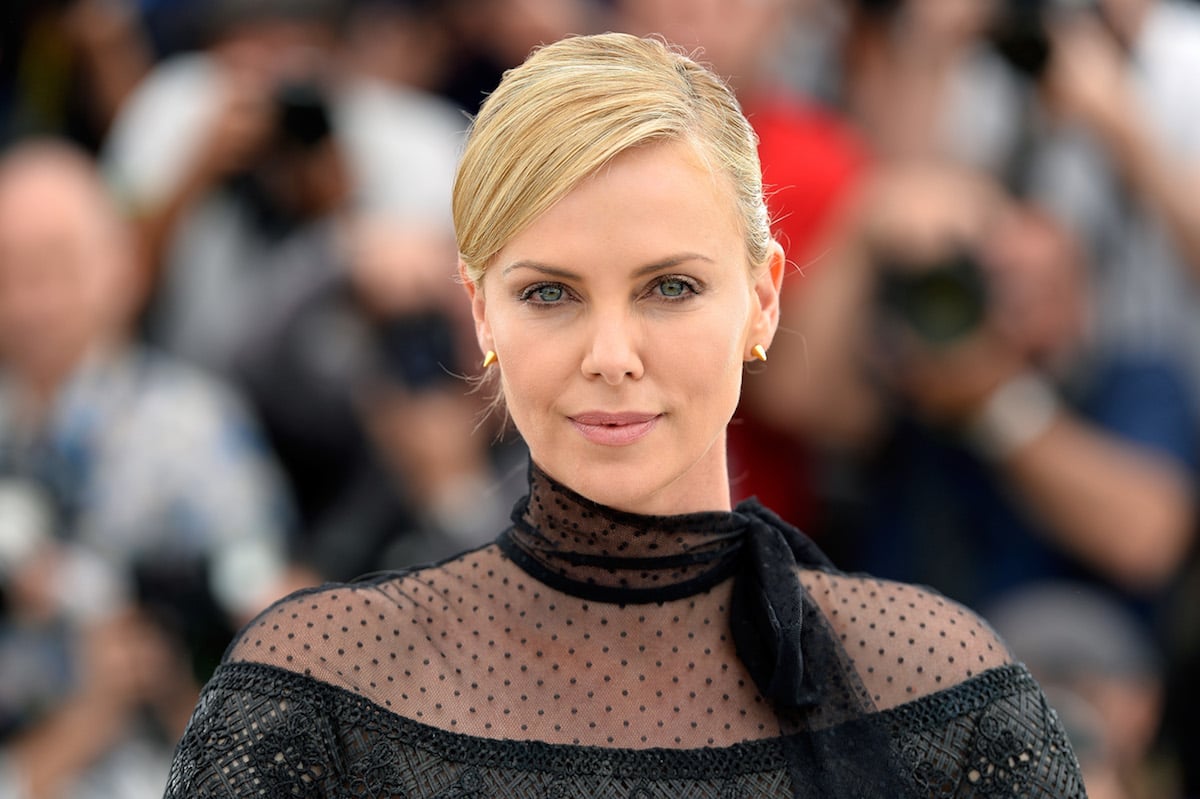 As more people were becoming aware of Hollywood's gender pay gap, Theron put her foot down to get what she was owed. She negotiated a $10 million paycheck for the sequel to Snow White and the Huntsman, alongside her co-star. In an interview with Elle UK, Theron goes over how that negotiation played out with 
"I have to give them credit because once I asked, they said yes," Theron said. "They did not fight it. And maybe that's the message: That we just need to put our foot down. This is a good time for us to bring this to a place of fairness, and girls need to know that being a feminist is a good thing. It doesn't mean that you hate men. It means equal rights. If you're doing the same job, you should be compensated and treated in the same way."
In light of the Sony hack of 2014, not only was Theron informed that she was making significantly less than Hemsworth, but it paved the way for her to be able to be fairly compensated. In fact, the hack turned out to reveal several actors being paid more than actresses on films that hired prestigious and well-accomplished leading ladies. Hopefully, if not anything else, the hack and Theron's courage to stand up for herself will only be the start of more equality in the workforce.