Charlize Theron Says She Was 'Sh*t Scared' to Play Megyn Kelly in 'Bombshell'. Here's How She Got Over It.
Charlize Theron seems like one of the most fearless actors working in Hollywood. Not only physically fearless in movies like Mad Max: Fury Road or Atomic Blonde, but tackling material like Aileen Wournos in Monster, Young Adult or Tully. Theron also produced Bombshell, in which she plays former Fox News anchor Megyn Kelly.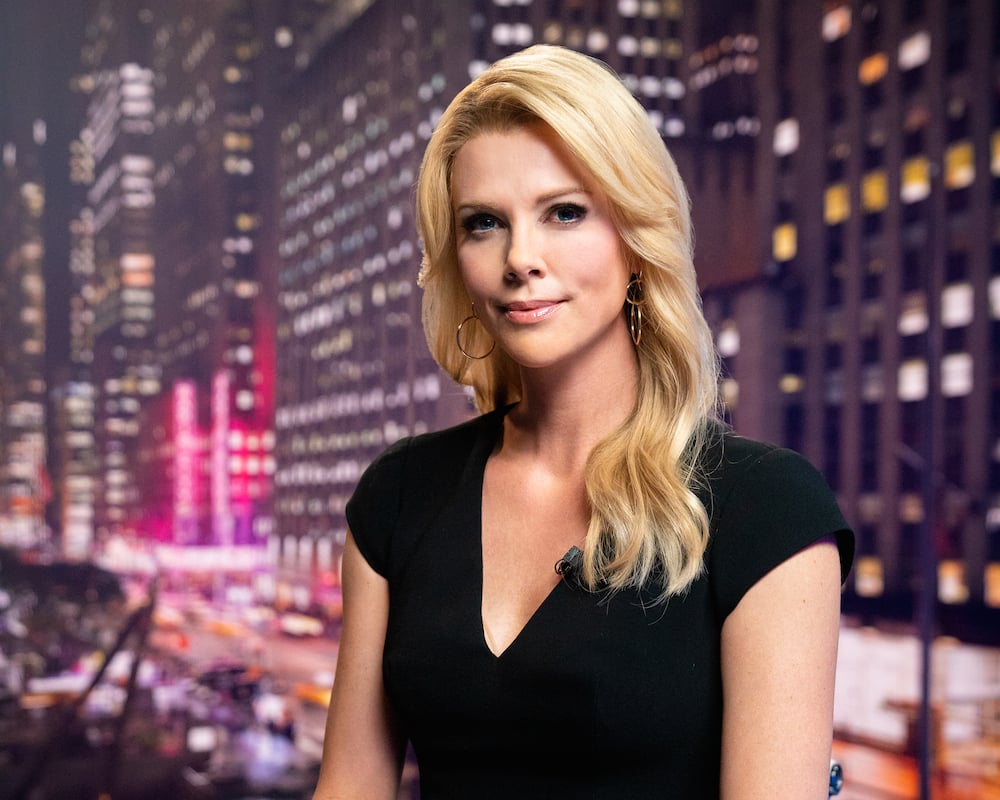 The bombshell of the title is the sexual harassment claims Kelly and other women at Fox News brought against Roger Ailes, beginning with Gretchen Carlson (Nicole Kidman). Speaking at a Q&A after a screening of Bombshell, Charlize Theron revealed what scared her about taking on the role, and how she forged ahead. Bombshell is now in theaters.
Charlize Theron began 'Bombshell' with total fear
There were a lot of daunting elements to Charlize Theron in Bombshell: a sensitive subject, recent history, real life characters who are not only still alive but so well known because they were on TV every day. 
"The first step is acknowledging that you're sh*t scared," Theron said. "And then you have a vodka. You call your friend [director] Jay [Roach] and you say, 'Am I f*cking crazy?' And he says, 'No, we should do this.' And then it really becomes a collaboration."
Charlize Theron had to find some common ground with Megyn Kelly
Charlize Theron said one of the hurdles she had to overcome was relating to Megyn Kelly as a character.
"From afar it looks like we have nothing in common," Theron said. "Obviously, I'm a liberal and a lot of these women have said things that have been deeply upsetting to me, but I started seeing similarities between us dare I say that."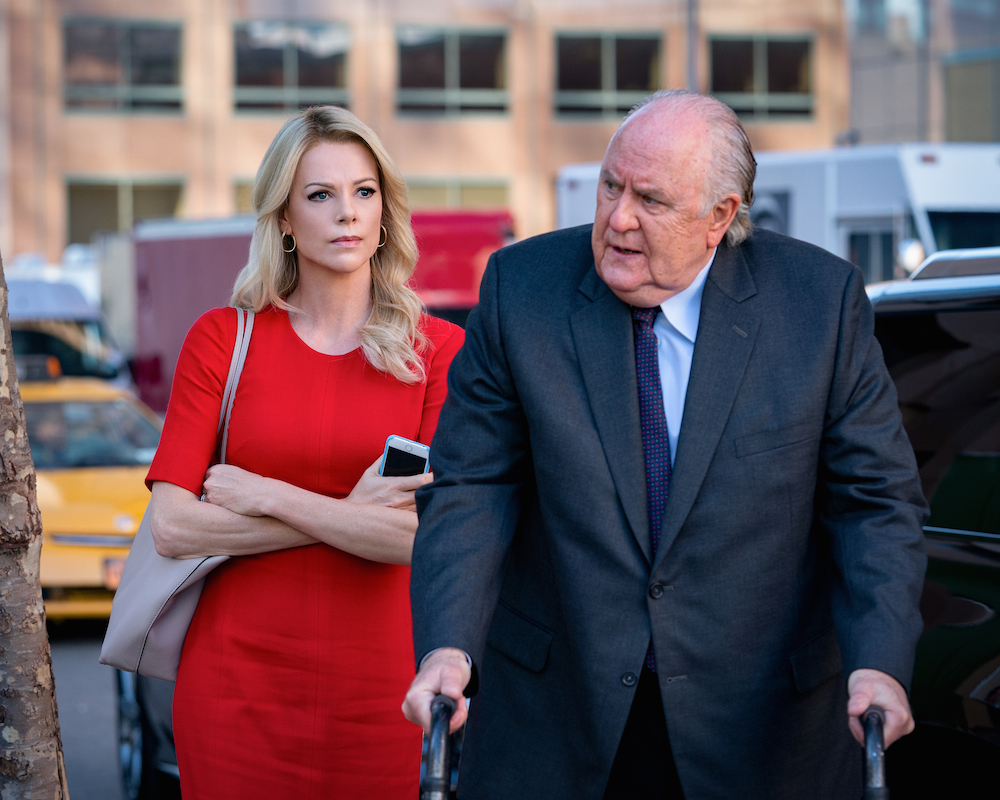 Theron and Kelly may be on opposite ends of the political spectrum, but they are both women in cutthroat industries who've suffered and persevered in them.
"I saw a woman with ambition, with drive, and all of a sudden I realized sh*t, this is the kind of stuff that's been weaponized against me," Theron said. "I relate to that. I understood and I saw her just as a woman in those circumstances. That's when It became very clear to me almost how important this story was."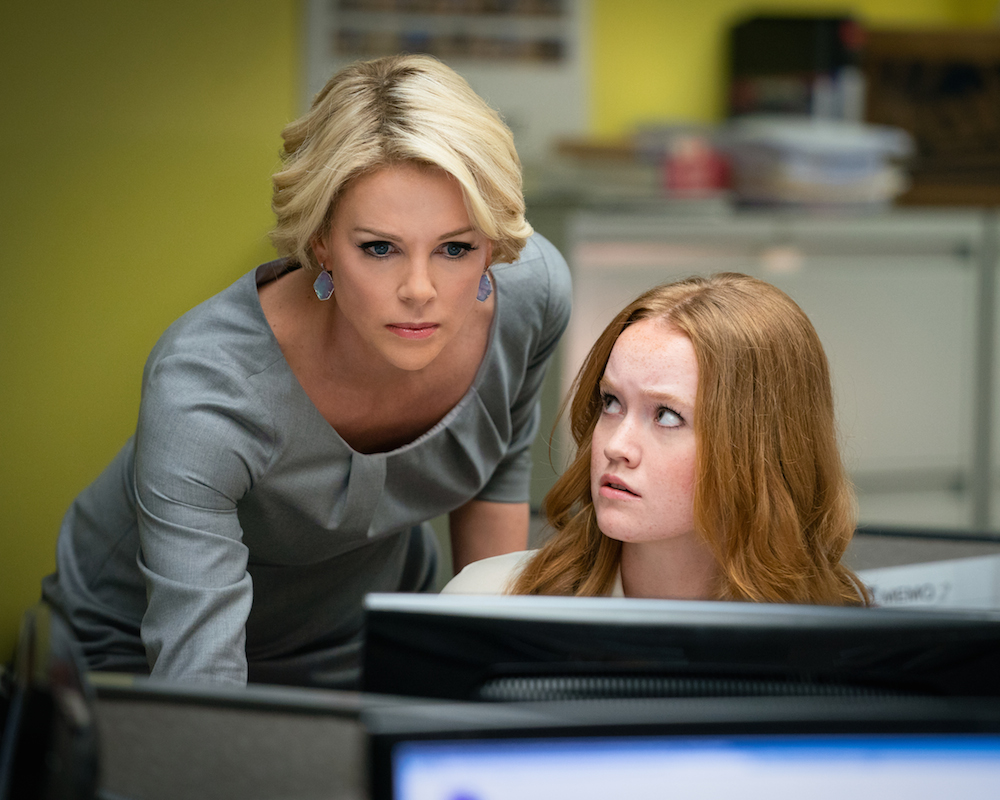 When the women of Fox News came forward with allegations against Ailes, they paid a price. Kelly and Carlson have gone on to other networks but many other women at Fox did not. Theron expressed her gratitude for their courage.
"They were ostracized," Theron said. "Most of them lost their jobs, never worked again. These are things that we can, in the comfort of this theater, say we would do but I don't know if we really would. So in that sense, I'm grateful for what they've done. They catapulted us. They were the first. There's no denying that all of this started with them and we wouldn't necessarily maybe even be having this conversation if what happened to Roger Ailes didn't happen."
Only 50% of Megyn Kelly was available for research
Research for Bombshell was challenging for Charlize Theron. There's no shortage of material on Megyn Kelly. That only presented one side of Megyn Kelly though.
"She's tricky in the sense that there's so much footage," Theron said. "There's a lot you can see on Megyn Kelly but it is always in that kind of lawyery journalistic format. You have to kind of decipher what her emotional capacity is or how she would express her emotional experience because she doesn't necessarily do it the way I would naturally do it. It's very, very different from how I function."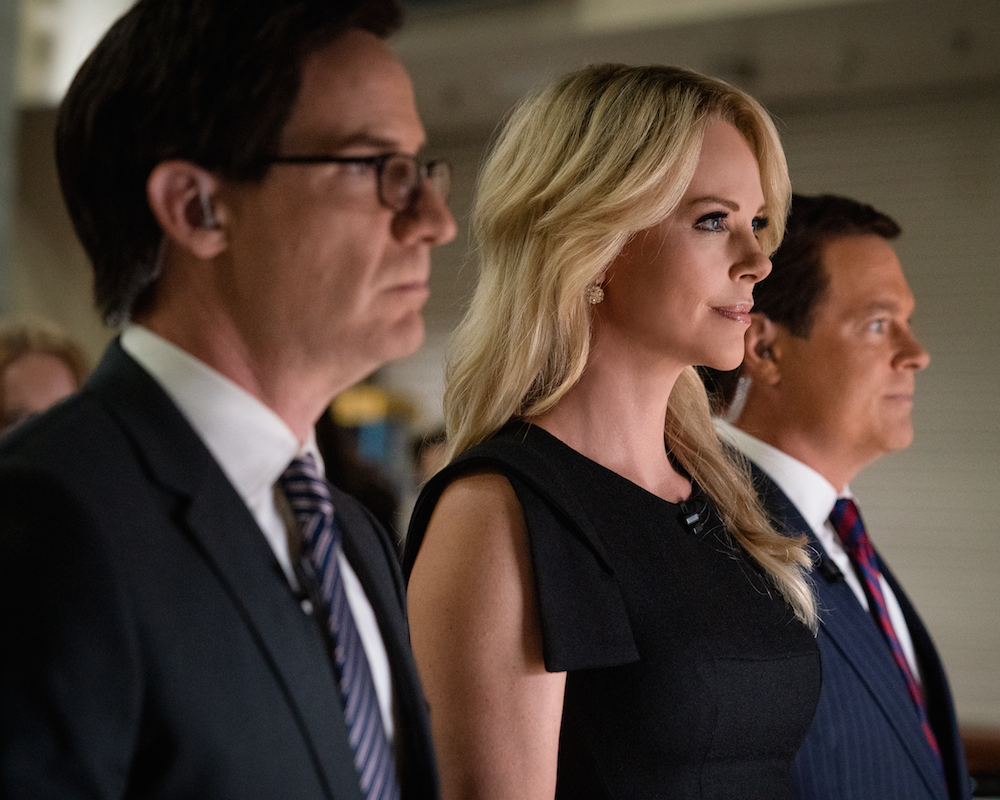 Theron re-enacts Kelly's side of the 2016 Presidential Debates. For those, she could rely on the televised footage.
"Those had to be very specific so I started working with those things and kind of wrapped my head around her voice a little bit," Theron said. "From there, two months into that kind of work, it became a little clearer to me how she struggled and how she tried to cope with what she was struggling with. I think once I really understood her circumstances through research, that's when I really I think emotionally tapped into her."
How to get help: In the U.S., call the RAINN National Sexual Assault Telephone Hotline at 1-800-656-4673 to connect with a trained staff member from a sexual assault service provider in your area.