'Outer Banks' Star Chase Stokes Almost Played This Iconic 'Star Wars' Role
In April 2020, Outer Banks became an instant hit. The Netflix series stars Chase Stokes, who plays the lead role, John B. Before being cast for the Netflix teen drama, Stokes auditioned for a role in a Star Wars film. Find out which iconic Star Wars character Stokes almost got to play.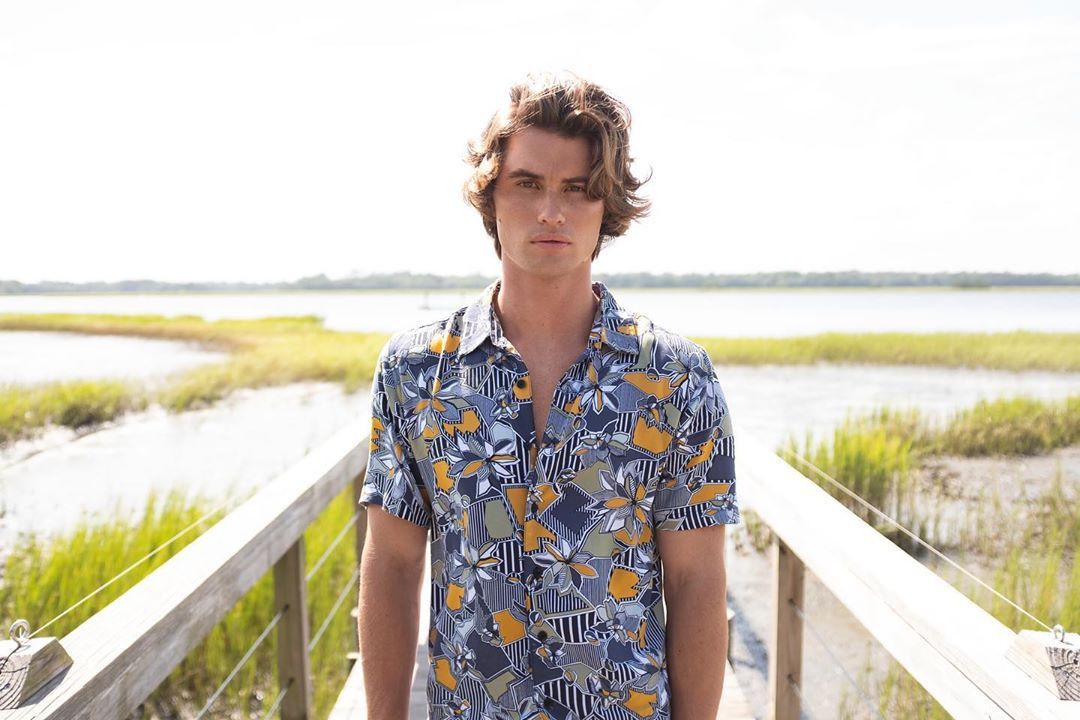 Chase Stokes plays a heartthrob in the Netflix series 'Outer Banks' 
Outer Banks skyrocketed Stokes into the Netflix spotlight. As John B, Stokes is the main protagonist in the teen drama. Together with his best friends, who he refers to as Pogues, John B searches for his missing father and, subsequently, $400 million in buried treasure. His sun-kissed surfer vibe makes John B easy on the eyes, but it's his respect for women and thirst for adventure that makes him so charming. 
Before Outer Banks, Stokes worked on other projects like Stranger Things. He also starred in television series like Daytime Divas and Tell Me Your Secrets. 
Originally, Chase Stokes didn't want anything to do with 'Outer Banks'
In the early days of casting, Rudy Pankow went after the role of John B. "[During] the first chemistry read, I was John B, and everything was pretty much lined up until the last chemistry read when they were like, 'We're not sure yet,'" Pankow explained to Us Weekly.
That's likely because casting was trying to convince Stokes to take the role. "The first time I got the audition, it was the most bland email I've ever got," Stokes told Barstool Sports' Chicks in the Office. "It was four friends on a treasure hunt, Netflix, and the character's name was John B. So I was like, 'This is f*ucking Goonies. It's a Goonies reboot.'" Turned off by the idea, Stokes turned the show down because he didn't want to "touch a piece of iconic cinema and destroy it." Fortunately, he changed his mind after seeing the script a few months later. 
"I read the pilot, and I'm like 'Oh my god, this is not The Goonies," Stokes recalled. "I screwed this up so bad." As a friend of showrunner Jonas Pate, Stokes' agent encouraged another read-through of the script. With a better understanding of the concept, Stokes agreed to read for Topper, Sarah Cameron's boyfriend, and eventually, John B. 
Chase Stokes almost played the role of Han Solo 
In an interview with BuzzFeed, Stokes revealed how he auditioned for a role in the Star Wars franchise. "When they did the Han Solo reboot, I got pretty deep in the casting to play Han Solo," Stokes said. "I see it!" castmate Pankow added. "Nice dude, that's awesome," Jonathan Daviss said. Stokes recalled reading five times for the role of Han in Solo: A Star Wars Story, but the part was given to 30-year-old Alden Ehrenreich. 
Stokes' castmates also have some interesting audition experiences. Madelyn Cline read for a role in the Coen Brother's film True Grit. Daviss talked about auditioning for the role of Jamal on My Block. Pankow said he auditioned for several parts on Outer Banks, including Rafe, John B, and JJ.