Chase Stokes Likes Being a Heartthrob, but Wants to Do More of These Roles
Chase Stokes plays heartthrob John B. on the Netflix series Outer Banks. While he loves what he does, there's another type of role Stokes wants to play somewhere down the line in his career.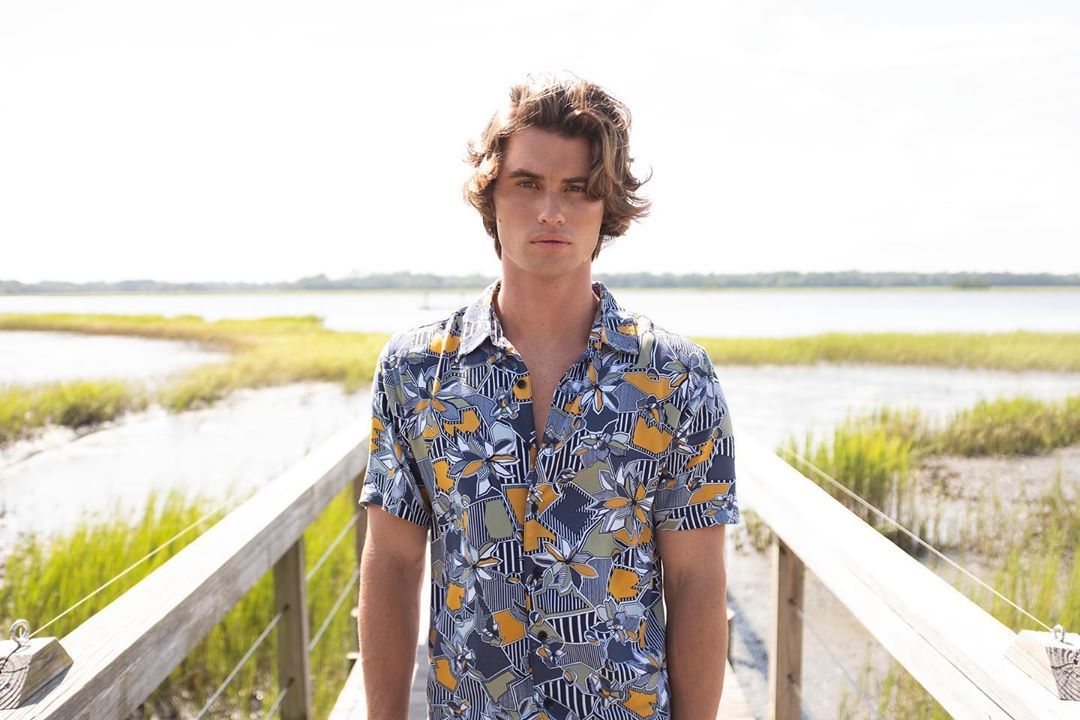 Chase Stokes loves playing John B. 
The John B. fans know and love from Outer Banks almost…wasn't. That's because Stokes initially wanted to turn down the role. 
"The first time I got the audition it was the most bland email I've ever got," Stokes told Barstool Sports' Chicks in the Office. 
"It was four friends on a treasure hunt, Netflix, and the character's name was John B. So I was like, 'This is f*ucking Goonies. It's a Goonies reboot.' I said no." 
Fortunately, Stokes' agent convinced him to change his mind. 
Now, Stokes loves his part in Outer Banks. "It's one of those really fun projects where not only is it a fun character and not only is everyone great [to work with], but the story [is] so interesting," he told Showbiz Cheat Sheet.
"I'm so blessed to work with such great creators. The magic of the show [is] just letting them do their work, and their work has obviously turned into something really awesome." 
Chase Stokes' work outside of 'Outer Banks' 
Before he became the heartthrob John B., Stokes was featured in another Netflix series — Stranger Things. 
His quick cameo was in season 1, "Chapter Six: The Monster." As Nancy (Natalia Dyer) and Jonathan (Charlie Heaton) were preparing to take down the monsters in the Upside Down, a "jerk" named Reed passes them in a car.
That "jerk" was played by none other than Stokes. 
Stokes will also play TJ Forrester in the Peacock adaption of Karen M. McManus' novel One of Us Is Lying.
At this time, the series is in pre-production. Filming will likely begin when it is safe for the cast and crew to do so amidst the coronavirus (COVID-19) pandemic. 
Chase Stokes wants to take on more serious roles 
From his beachy waves to his humbled charm, John B. is easily defined as a heartthrob. As such, so is Stokes. 
Netflix has created plenty of heartthrobs as of late, including To All the Boys I've Loved Before's Noah Centineo and Dumplin's Luke Benward.
"To be in that category is awesome," Stokes told TMRW. Still, as much as he enjoys playing the romantic lead, Stokes has plans to explore other roles in the future. 
"For me, it's about continuing to push the bar and do work that is ever-changing."
Actors like Heath Ledger, Johnny Depp, and Jake Gyllenhaal have inspired Stokes. He explained how he wants to emulate those actors or "people who have branched out into more drastic roles." 
Follow Lauren Anderson on Twitter. 
The future looks bright for Stokes! Regardless of what roles he takes on next, fans are likely to follow. 
Until then, fans can look forward to his continued work on Outer Banks Season 2 and eventually, One of Us Is Lying.