'Cheer' Coach, Monica Aldama Says Her Heart Is Shattered After Jerry Harris' Arrest
Many Cheer fans are shocked by the allegations and charges against Jerry Harris. One of the people who also starred in the Netflix series is sharing her reaction to the news. Monica Aldama says her heart is shattered and more.
Jerry Harris rose to fame on 'Cheer'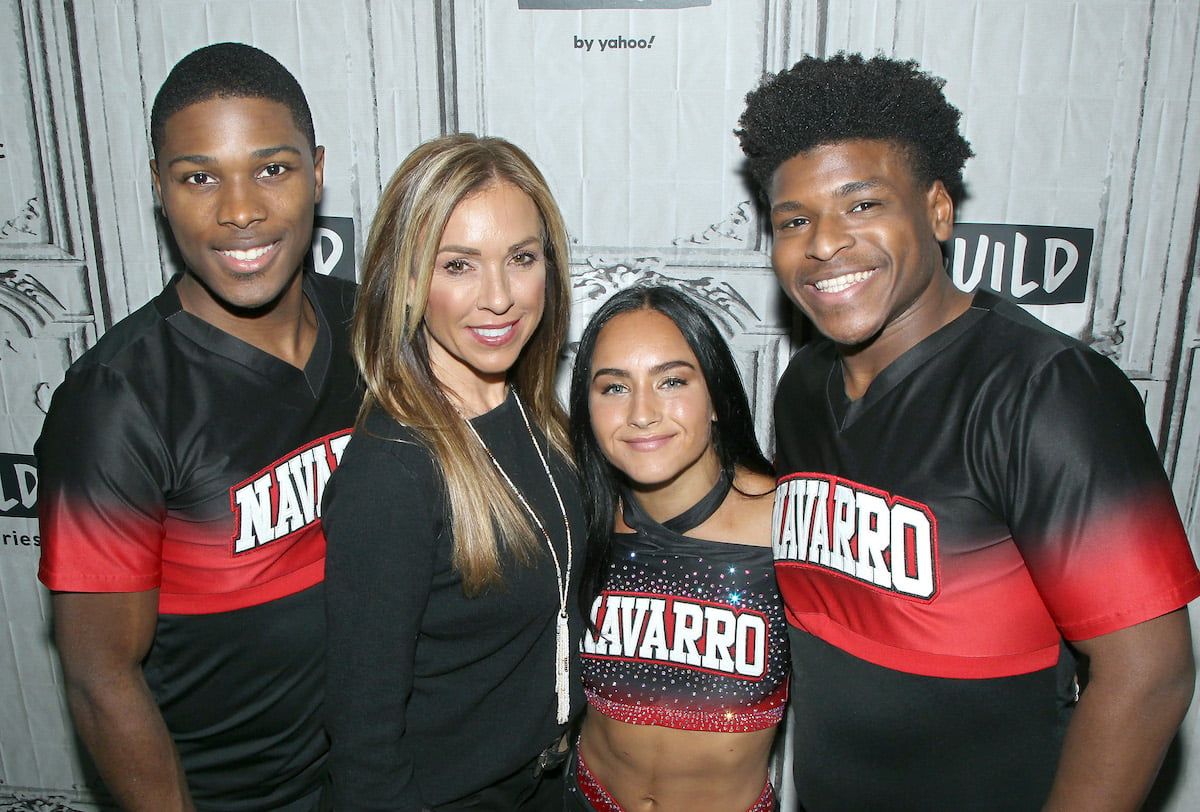 The Netflix documentary series, Cheer followed Navarro College cheerleaders. Some of the cheerleaders were highlighted in the series.
Harris stood out by talking about losing his mom at 16 years old. He also was seen cheering on his fellow cheerleaders from the sidelines.
Harris later made an appearance on talk shows like The Ellen DeGeneres Show and even went to the Oscars. He's now making headlines because of the charge he's facing.
He was arrested on the charge of production of child pornography
CNN reported Harris was arrested on the charge of production of child pornography on Sept. 17, according to Assistant U.S. Attorney Joseph Fitzpatrick. The cheerleader is accused of encouraging a 13-year-old boy to produce sexually explicit videos and photos of himself when he was 19 years old.
An attorney representing two accusers also filed a lawsuit accusing Harris of child sexual exploitation and abuse. Harris' spokesperson gave a statement to CNN.
"We categorically dispute the claims made against Jerry Harris, which are alleged to have occurred when he was a teenager. We are confident that when the investigation is completed the true facts will be revealed," claimed the spokesperson.
Netflix also released a statement saying, "Like everyone we are shocked by this news. Any abuse of minors is a terrible crime and we respect the legal process."
A company which supports the cheerleading industry called Varsity Brands also made a claim against him. The chief legal officer of the company, Burton Brillhart claimed there were allegations of "inappropriate sexual conduct" against Harris and reported this to the police last month, according to USA Today.
A search warrant was previously executed on Sept. 14. Brillhart also announced Harris is barred from having any affiliation with Varsity Brands.
Monica Aldama says her heart is shattered
The coach reacted to the news on Instagram on Sept. 18. The post was simply white words on a black background.
"My heart is shattered into a million pieces. I am devastated by this shocking, unexpected news. Our children must be protected from abuse and exploitation, and I'm praying hard for the victims and everyone affected. Please respect our privacy as our family mourns during this heartbreaking time," read the post.
Aldama is currently competing on Dancing with the Stars. Her professional dance partner is Val Chmerkovskiy. The other stars of Cheer have yet to publicly react to the news.