'Cheer': How Much Money Does Monica Aldama Make as Navarro's Head Coach?
Learn more about 'Cheer' star Monica Aldama, how much she makes as Navarro's head cheerleading coach, and what her net worth is.
Cheerleading is an intense sport. One Netflix series, Cheer, documents the trials of trying to be a competitive cheerleader at Navarro College in Corsicana, Texas.
One of the primary reasons the show, and the team, succeeds is the fact that Monica Aldama, head coach of the cheer squad, is so focused on success. Therefore, many people wonder what drives Aldama to be such a strong head coach, and how much money Aldama makes as Navarro's head coach.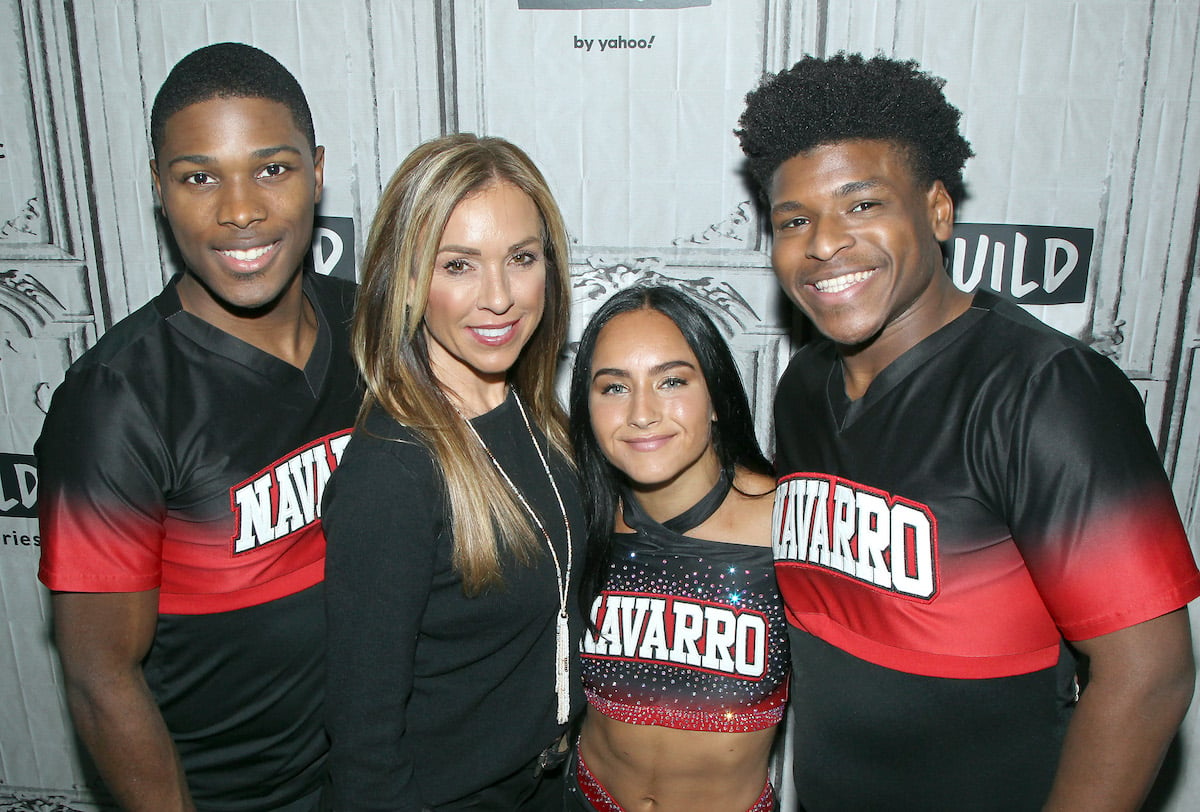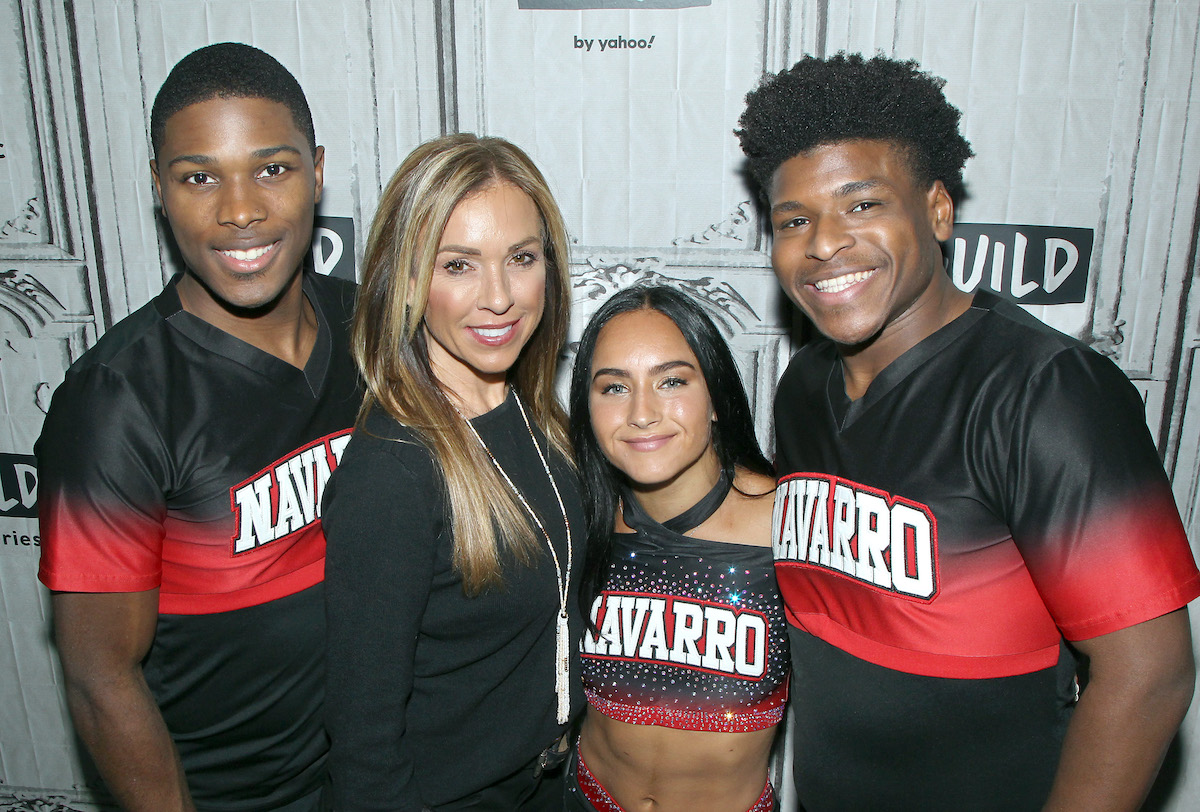 How Monica Aldama became the head coach
The story of how Aldama became head coach of Navarro Community College is one that shows how important timing can be. Moreso, because this was certainly not the career she had envisioned for herself as a young woman fresh from college.  
As revealed on Dax Shepard's podcast Armchair Expert, Aldama pictured herself on Wall Street when she got her finance degree. However, a friend who worked at Navarro called her one day and said, "Hey! Come apply for this job. Our cheerleading coach is leaving."
Her response was, "Ehhh. OK. I guess." Little did she know that doing so would become a life-changing decision.
Now, 27 years later, she is still teaching, coaching, and developing relationships with her cheerleaders. Though she says, "I'll always be a businessperson in my soul." This mindset has been a driving force because she looks at being a coach for cheerleaders as she would a business venture.
"I looked at it as a business and I looked at the score sheet. I looked at the numbers. I really worked backwards on, let's start with, we wanna win. How do we do that? We need the most points. How do we get the most points? We have a score sheet. Let me analyze this thing."

Armchair Expert
Beyond the business side of cheerleading, Aldama says she appreciates all the effort that her team puts forth, with most working through pain to do what they have to do.
In the time with Navarro, Aldama's team has claimed 14 National Cheerleaders Association Titles. She and the team she works with have earned the record for the best score ever at the National Cheerleaders Association College Nationals.
What is Aldama's net worth as a head cheer coach?
Aldama's net worth is about $1 million. She earns an average income of $84,627 per year as a coach, according to Blurred Reality. Most of her money stems from being on television.
In 2020, she appeared for seven weeks on Dancing with the Stars. Along with her Netflix series, she has won three Emmys, wrote a book Full Out: Lessons in Life and Leadership from America's Favorite Coach, and gains income through endorsement deals with Robitussin.
What the future may bring for Aldama
When asked whether she would consider going to a four-year college to coach, Aldama admits that there has been someone who reached out to her about it. However, that was put to rest.
Her desire is to have cheerleading be seen as a real sport with true athletes, and she doesn't feel that most schools put much priority on the cheerleading department. She says,
"A lot of universities have cheerleading under student activities and spirit programs. Like ours is under athletics, so we're truly treated like any other sport. We have all the things that any other sport has … I don't have any plans of coaching beyond this school. I've said before when I decide to retire from coaching, I see myself going into the business world."
No one, not even Aldama, knows how long she will be head coach, but one thing is for sure, her mark on cheerleading has been made. Though there have been some rough patches along the way. At this time, Cheer has been active for two seasons, during which we have seen the ups and downs of cheerleading and managed to get to know the team almost as well as Aldama.
RELATED: How Much NFL Cheerleaders Make Each Football Season
Related post url: