What Is the Theme Song for 'Cheers'?
Find out what the theme song of 'Cheers' is and who composed it.
Cheers is a classic television show that not only served as a time capsule of '80s culture, but introduced the world to talents like Ted Danson, Kelsey Grammer, Rhea Perlman, and Woody Harrelson. Cheers ultimately became one of the most popular TV shows in history, and even to this day, viewers turn to the show when they want to enjoy a hearty dose of comfort, humor, and romance.
One of the most iconic elements of Cheers is the theme song, which is a pop standard in its own right. Still, deciding on the right theme song was a challenge for showrunners, and ultimately, it took several tries before they landed on the perfect song. 
When did 'Cheers' debut on television?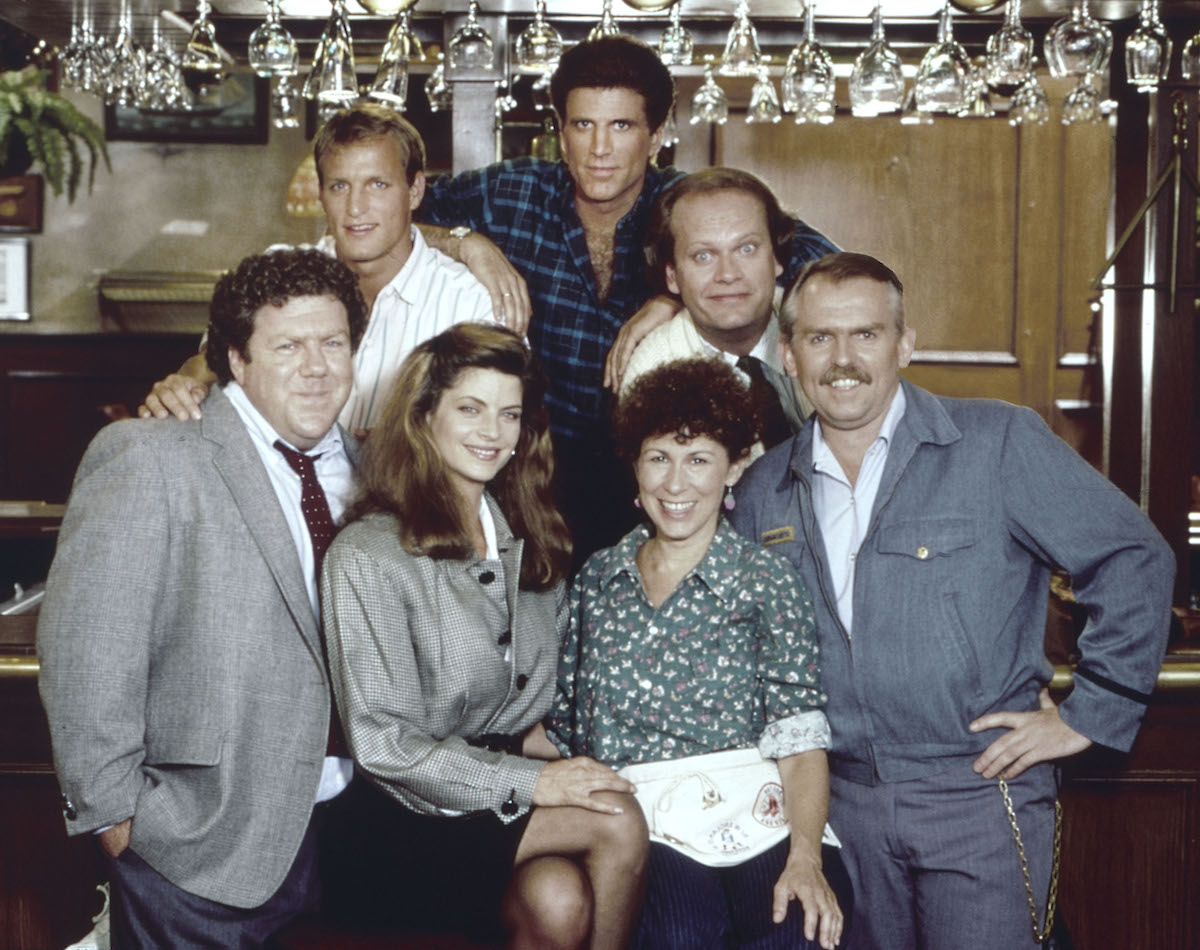 Cheers made its television debut in 1982. The series was not an immediate hit and throughout the first season, it suffered from low ratings. However, by the second season, Cheers had started to gain traction with viewers, and eventually became a number one series on television.
The show is set in a Boston, Massachusetts-based bar called Cheers Beacon Hill. At the bar, which is run by Sam Malone, played by Ted Danson, a mixed bag of locals meet throughout the week to hang out, tell stories, and enjoy companionship.
Cheers earned serious critical acclaim over the course of the series run. All in all, the show earned 28 Primetime Emmy Awards and a staggering 177 nominations.
It also spawned an ultra-popular spinoff, Frasier, starring Kelsey Grammer in the role that he originated on Cheers. Although Cheers went off the air in 1993, it has remained incredibly popular in syndication with viewers of all ages. 
'Cheers' has remained popular with viewers
Cheers has been off the air for more than two decades, but fans still watch reruns on a regular basis. Almost all of the stars of Cheers have gone on to appear in other popular TV shows, particularly Ted Danson, Kelsey Grammer, and Woody Harrelson, who, of course, is also a major movie star.
Still, for many fans, Cheers is the highlight of many of these stars' careers, and stands tall as one of the greatest TV shows of all time — thanks in no small part to the iconic, catchy theme song that invited everyone into Sam's bar to sit a spell and hang out where "everybody knows your name." 
The 'Cheers' theme song has become iconic
The Cheers theme song became a hit, but it wasn't easy to settle on that particular song. According to a Mental Floss report, musicians Gary Portnoy and Judy Hart Angelo were contacted by showrunners for Cheers to help write the perfect theme song for the upcoming show's debut.
Initially, Portnoy and Angelo wrote a song that centered entirely on Sam and his womanizing ways. Portnoy later revealed that "they called us back and said, 'We really love that, but we love our show and think it's going to run forever, so if you could make the verse more universal in nature.'"
Portnoy and Angelo went back to the drawing board and eventually came up with the tune "Where Everybody Knows Your Name." Portnoy sang all six parts of the song himself. Ultimately, the duo's hard work paid off, and the song became a hit that is still beloved to this day and is recognized by pop culture fans all around the world.