Cher and Diana Ross Were Once in a Love Triangle With a Rock Star
Friends Diana Ross and Cher were once caught up in a love triangle with the same musician.
We know about the romances between Cher and Sonny Bono, and Diana Ross and Berry Gordy, but how about the rock and roll entanglement involving both women?
Cher's had a number of famous flames over the past few decades, and Ross dated a few celebs too. But there's one man who they have in common and he left one for the other.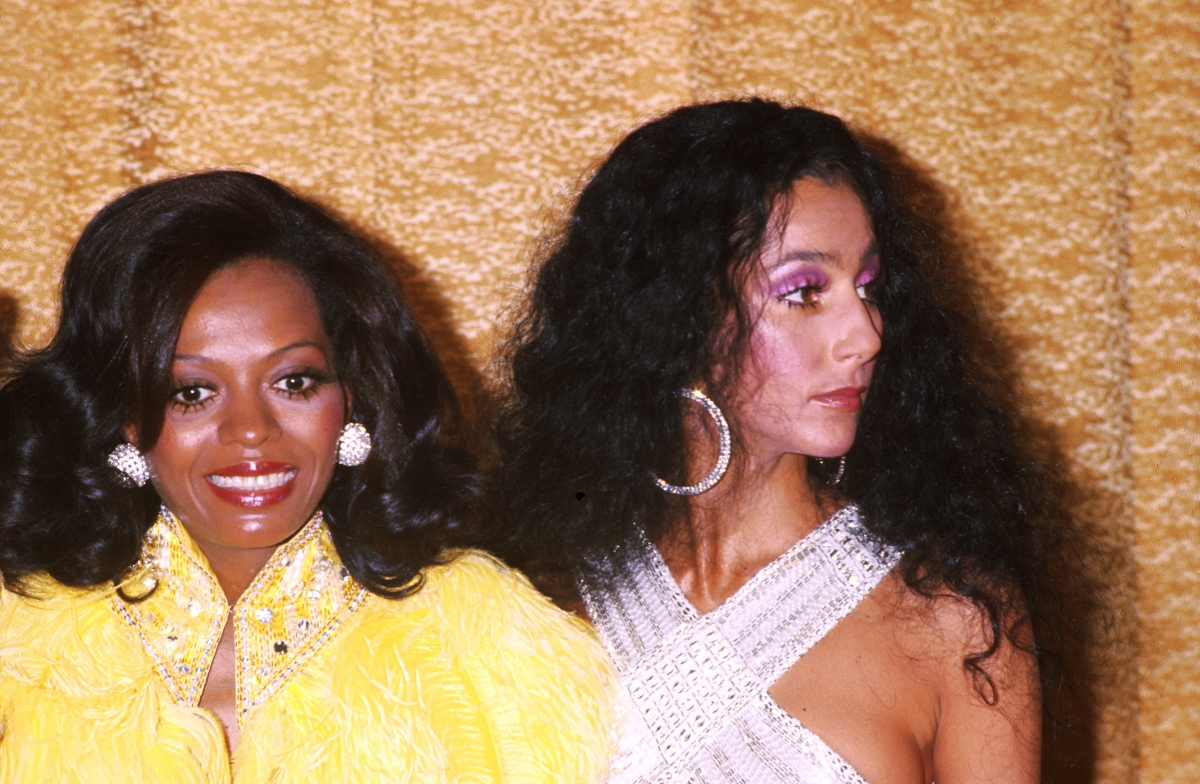 Diana Ross and Cher have been friends for years
Both Diana Ross and Cher rose to stardom around the same time in the 1960s. As singers, they seemed destined to cross paths at some point and they did.
The women became friends and by 1975, they were co-presenters at the first (and short-lived) Rock Music Awards. But they also hung out outside of work commitments.
Tracee Ellis Ross, Ross' daughter, once recalled some childhood memories where Cher used to play tennis and hang out with her family and her mom's other famous friends (e.g. Michael Jackson). Cher and Ross also gave each other advice on things such as fashion.
According to The Cher Bible, when Ross released her 1980 Diana album, she consulted Cher about the cover art. "You ain't never looked that good," Cher told her friend, and Ross wound up using the black and white photo.
During that period, both women were in the dating pool, but Cher's main squeeze was a rocker.
Cher and Gene Simmons found love
Cher began dating Kiss singer Gene Simmons around 1978 and they had a love that lasted several years. In a 1979 interview with People, they both opened up about their relationship. Cher admitted their union wasn't exactly monogamous but called it the best relationship she ever had.
She stated that while she may have seen other men for companionship, "Gene is the only one I'm crazy about. All my relationships are serious. I don't screw around."
And Simmons shared his feelings. "I'm crazy about Cher, nuts about her. She's my first love," he said. "Cher's an untainted soul who has never done anything bad to anybody."
They lived together and Simmons even took to her children. While they loved each other and may have had side dalliances, things changed when Simmons developed feelings for another woman: Diana Ross.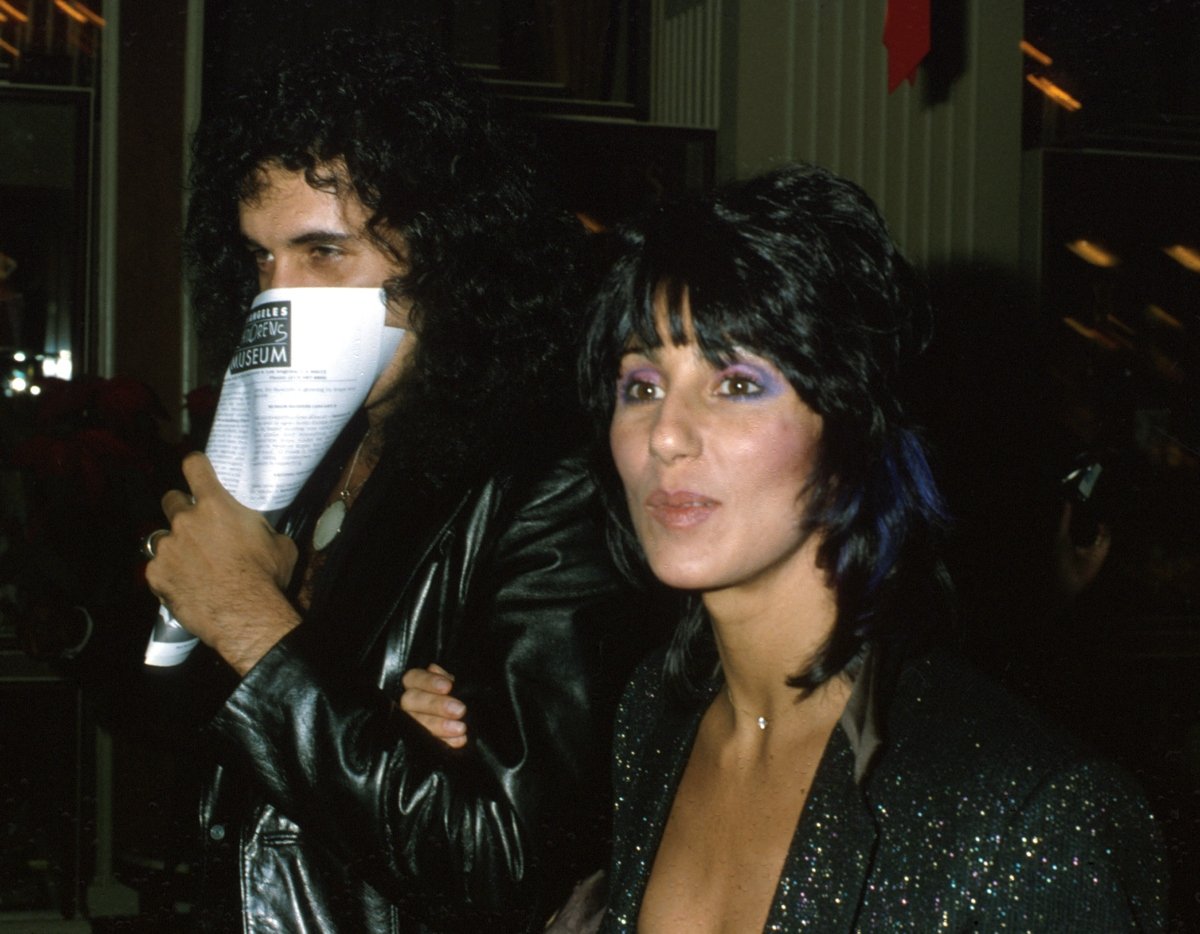 Gene Simmons and Cher broke up over Diana Ross
Back in 2015, Simmons revealed that he fell for Ross when he was still dating Cher. He told The Mirror that they connected while Christmas shopping for Cher.
"One Christmas I asked her what I should buy her and she said, 'Call my friend Diana Ross, she will tell you exactly what I like as she is my best friend'," Simmons said.
"So, I called Diana up and we went shopping. Then our feelings for each other developed very fast and we started a relationship together. I guess thereafter Cher and Diana never spoke."
Simmons and Ross dated for two years and Cher moved on with another rocker in 1980: Les Dudek. Contrary to Simmons' report that the two women stopped being friends, they still are to this day, and he and Cher remain close.