Cher's Biggest Hit Movie Isn't What Fans Think It Is
For decades, Cher has released hit songs such as "Gypsys, Tramps, & Thieves," "If I Could Turn Back Time," and "Believe." But she has also been appearing on the big screen just as long. Besides her music, she has cultivated an impressive filmography of hit movies. But even the singer's most ardent fans might be surprised by which movie is her biggest hit.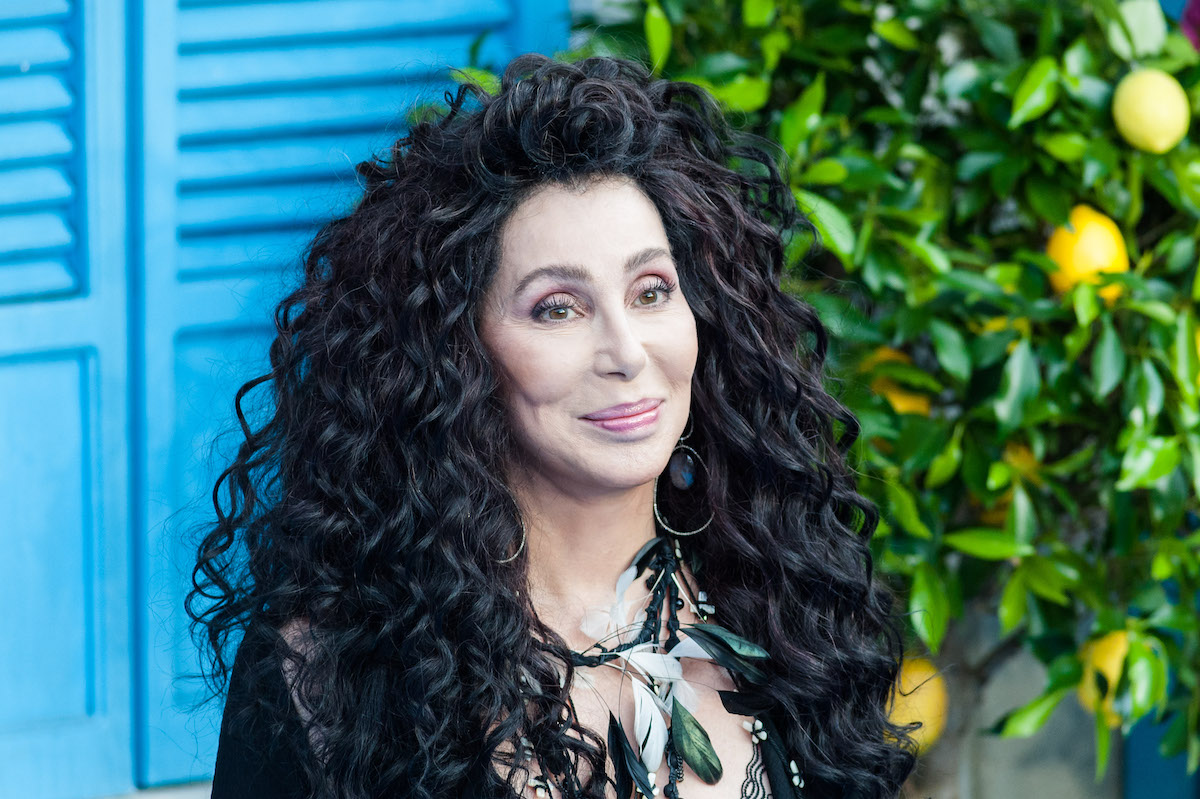 Cher won an Academy Award for 'Moonstruck' back in the late 1980s
After a few movie collaborations with then-husband Sonny Bono in the 1960s, Cher returned to theaters in a big way in the 1980s. During this period, she starred in hits such as Silkwood, Mask, and The Witches of Eastwick. But her biggest achievement came in the form of her Academy Award win for director Norman Jewison's romantic comedy Moonstruck.
The film stars Cher as a woman who gets romantically involved with her fiancé's brother (Nicolas Cage). The film also won Oscars for Best Supporting Actress for Olympia Dukakis and John Patrick Shanley's original screenplay. After Moonstruck, the singer appeared in another 10 movies, including Mermaids, Stuck on You, and Burlesque with Christina Aguilera.
RELATED: Cher Once Revealed She Was 'Frightened' to Spend a Weekend with Elvis Presley
But the movie isn't the legendary singer's biggest box office hit
However, even with all her experience as a movie star, Cher's biggest box office hit didn't arrive until 2018. That year, she appeared as part of the ensemble cast of ABBA musical sequel Mamma Mia! Here We Go Again. According to The-Numbers.com, the film earned $395 million at the worldwide box office, easily becoming the singer's biggest hit movie.
Domestically, Moonstruck takes the runner-up spot with just over $80 million. But worldwide, Cher's second most successful movie is the 2011 Kevin James comedy Zookeeper, wherein she voices a lion. Considering these numbers aren't adjusted for inflation — and the significant fan base the series has — it makes sense for the Mamma Mia! sequel to top the list.
RELATED: Cher on Dating Val Kilmer: It Was 'Too Intense and Hot'
What is Cher working on next?
Over the years, Cher's movie roles have become much more sporadic. However, fans always enjoy when she does appear. Since Mamma Mia! Here We Go Again, her only movie role has been providing a voice in 2020's Bobbleheads: The Movie. But that movie didn't exactly make much of a splash.
However, there's always the chance Cher could return for a third Mamma Mia! film. According to The Daily Mail, producer Judy Craymer said another film is in the works. And thanks to Cher's ageless appearance, she'd be the perfect fit no matter how long it takes for the project to finally come together.