Cher Said Britney Spears Is Being Used as a 'Cash Cow': 'Does Anyone Who's Making Money Off Her Being Sick Want Her Well?'
While Britney Spears was a pop icon in the early 2000s, she's in the media for different reasons now. Back in 2008, Britney was put in an involuntary conservatorship — and it put her father, Jamie, in charge of her financial and medical decisions. Now, the #FreeBritney movement, which calls for Jamie to be removed as her conservator, is gaining traction. And Cher is also speaking up. Here's what the infamous singer has said.
Fans want to #FreeBritney since Britney Spears' father was in charge of her finances
More fans than ever are calling for action via the #FreeBritney movement. The Independent explains Britney, who's 38, is under a legal conservatorship. This was granted in 2008 when Britney was deemed unable to make her own decisions after a public breakdown.
This put Jamie Spears, Britney's father, in charge of her assets and decision-making regarding her wealth and medical care. This means Britney's assets and $60 million fortune were also controlled by Jamie. And Britney's father controls who can visit his daughter and what business deals she takes.
Jamie Spears' conservatorship included attorney Andrew Wallet up until 2019. Last year, Wallet decided to resign as co-conservator and noted he thinks the conservatorship is detrimental to Britney. "Substantial detriment, irreparable harm and immediate danger will result to the conservatee and her estate if the relief requested herein is not granted on an ex parte basis," Wallet said.
Now, fans are calling for the end of Britney's conservatorship, too. And Jamie seemed to have stepped down from his position as a conservator at one point, but then was set to take it over once again on Aug. 22.
Cher is advocating for Britney
It looks like Cher is getting in the fray of the movement. She took to Twitter to share her thoughts on Britney's conservatorship. And she's advocating for Britney's freedom.
"She worked hard, was the golden goose, made lots of [money emojis]," Cher stated on Twitter on Aug. 26 while also retweeting an article stating Britney's sister, Jamie Lynn, is taking over the conservatorship. "Got sick, now she's The CASH COW. Does anyone who's making money off her being sick, want her well!?"
Cher then added that "someone who doesn't want anything from her" should be the one looking into Britney's doctor situation and medications.
A Twitter user responded to Cher's tweet stating that no one should really be worrying too much about Britney, as she's continuing to work in Las Vegas just fine. But Cher noted even the celebrities in Vegas are hearing about what's going down. "Everyone in Vegas heard stories," Cher noted.
Britney's father thinks the #FreeBritney movement is hogwash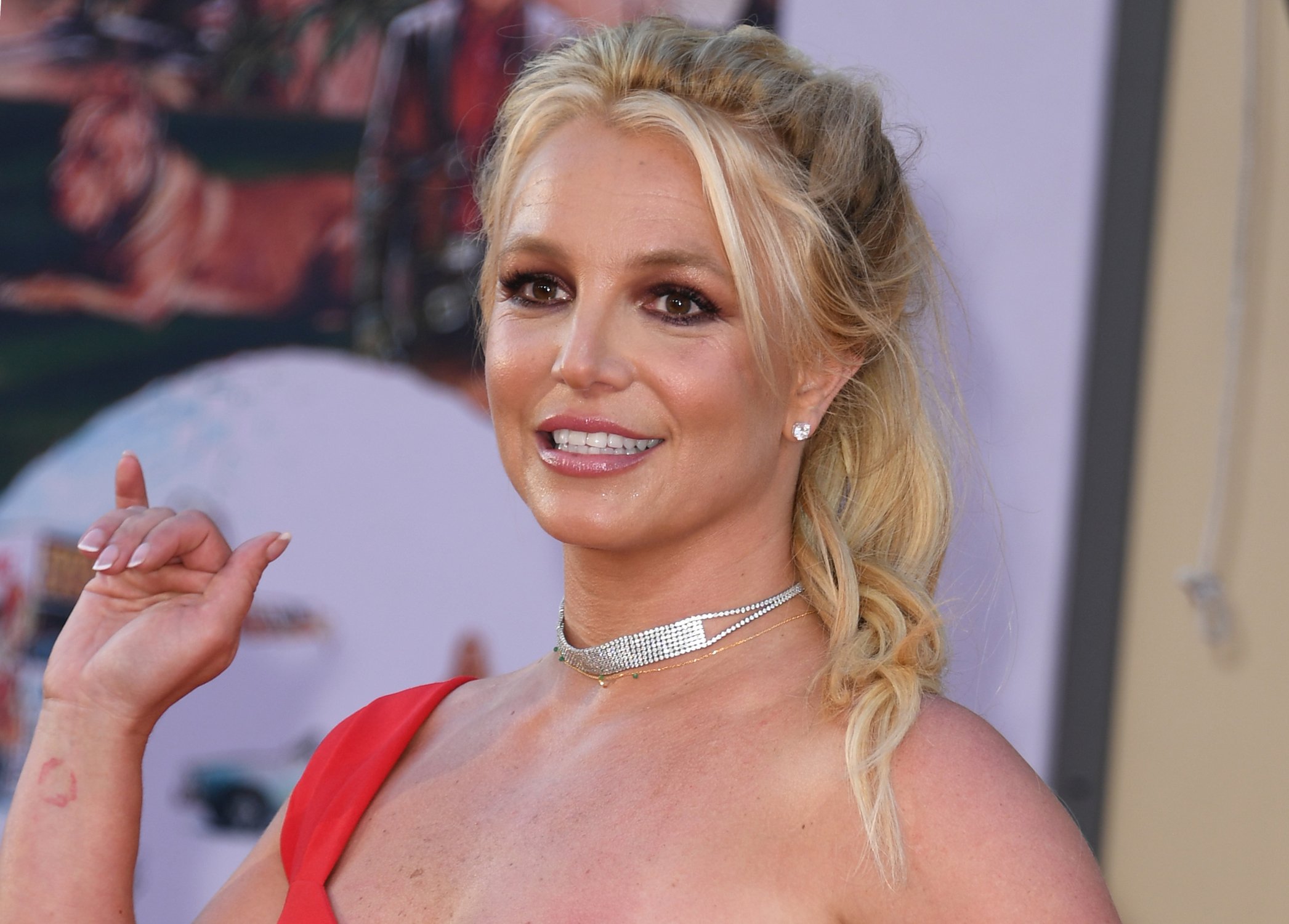 While fans think Britney is better off without anyone controlling her decisions, Jamie thinks otherwise. He took to the New York Post to explain his stance. According to Page Six, he told the publication that very few people actually know what's going on with his daughter.
"All these conspiracy theorists don't know anything," he stated. "The world don't have a clue. It's up to the court of California to decide what's best for my daughter. It's no one else's business."
Jamie continued by explaining that he loves his daughter, and what's going on currently isn't anyone's responsibility but his own. "I love all my kids. But this is our business. It's private," Jamie continued.
It seems other celebrities have stepped in to support Jamie's stance as well — so fans following the #FreeBritney movement may eventually change their tone. And now, Britney's younger sister, Jamie Lynn, is stepping up to the plate. While she was appointed as a trustee of the conservatorship in 2018, she has now requested complete access.
We'll have to wait and see what happens with Britney. But it's clear where Cher stands — and we're sure she's not the only other celebrity to feel this way.
Check out Showbiz Cheat Sheet on Facebook!