'Cherry': Tom Holland on What He Couldn't Prepare for Going in
Cherry — which premiered in theaters on February 26 and is coming to AppleTV+ on March 12 — stars Tom Holland in what some critics have deemed his most impressive performance to date. 
Based on Nico Walker's novel of the same name, the film follows an army veteran with PTSD who resorts to robbing banks to clear his drug debts. The movie chronicles the character's life — from pre-war, wonderstruck naivete to post-war opioid addiction and romantic toxicity.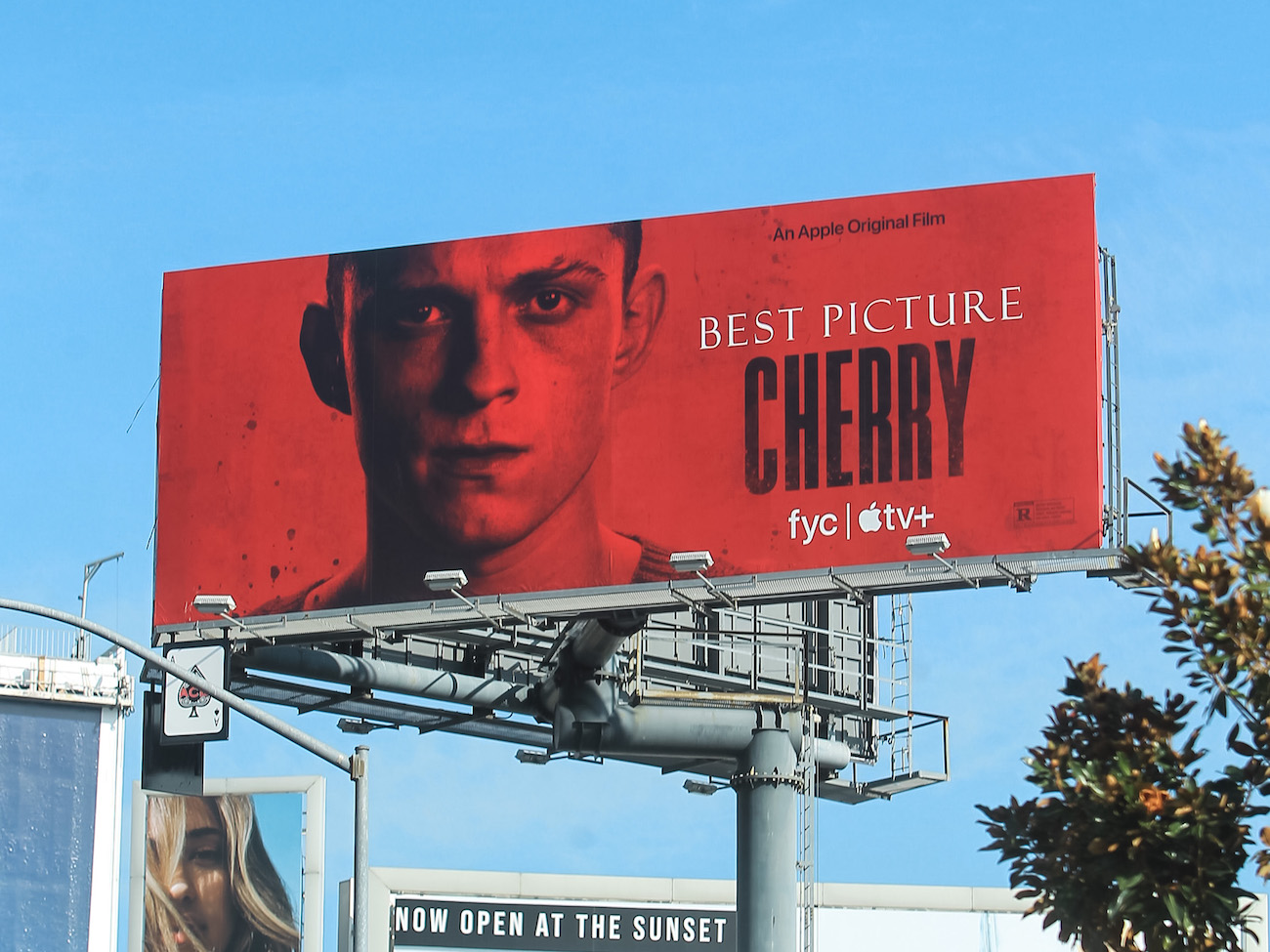 Though the film has opened to critical condemnation — for its formulaic narrative and flashy filmmaking style — Holland's performance is kinetic, and audiences are gravitating toward the film to see the Marvel star take on the character.
During an interview with ScreenRant, Holland discussed the movie, noting how he prepared to play the character, and what he couldn't prepare for (no matter how much he yearned to). 
The physical transformation was 'brutal,' and finding the protagonist required 'strategic planning' 
Holland had to lose a decent amount of weight to play Nico Walker during the depths of his opioid addiction. He said that he ran most days and didn't really eat to appear emaciated for that particular portion of the movie. 
Holland explained that figuring out the character was quite difficult, and it required a lot of "strategic planning" to find the "connective tissue" bridging each part of the man's life. He interviewed many people with PTSD and former drug abuse issues. 
Holland also noted that losing the weight was "brutal," but once they finished that portion of the film, he had to put the weight back on to capture the character's more full-cheeked innocence. 
Tom Holland on the '1 thing' he couldn't prepare himself for when it came to 'Cherry'
When asked how he prepared for the mental challenges that would come with the role, Holland shared: 
"I think that was the one thing that I couldn't prepare myself for. When it comes to physical challenges, I'm no stranger to that…but the mental aspect of making this film really, really knocked me on my ass. I just wasn't prepared for it day in and day out…"

Holland | ScreenRant
Holland explained that the first day of filming was intense, and he was exhausted. He recalled the Russo Brothers reminding him not to burn himself out because he still had 70 days left of shooting.