'Chesapeake Shores': Hallmark Reveals First Look at the Season 5 Finale
The current season of Hallmark Channel's Chesapeake Shores is almost over, and boy, do we have a lot of questions. Are Mick and Megan getting back together? Will Sarah and Kevin lose their baby? How serious is the health problem Connor disclosed to Margaret? Will Luke have to go back to prison because of a parole violation? And will Abby choose Jay or Evan — or perhaps decide it's best to stay single for a while? 
Hopefully, we'll find out what the future holds for the O'Briens when the Chesapeake Shores Season 5 finale airs Oct. 17. In the meantime, Hallmark has shared some photos from the upcoming episode.
The O'Brien family is at a crossroads in the 'Chesapeake Shores' Season 5 finale 
RELATED: A 'When Calls the Heart' Actor Just Made an Appearance on 'Chesapeake Shores'
An episode synopsis from Hallmark makes it clear that almost every member of the O'Brien family is at a crossroads in the season 5's finale, titled "That Old Feeling." 
Exes Mick (Treat Williams) and Megan (Barbara Niven) have spent much of the season rebuilding their relationship. In the season finale, they let the family know that they're planning to take time off and travel the world together. But not everyone reacts to their big news the way they expected. To further complicate things, Megan gets a job offer in California that she finds hard to refuse.
Meanwhile, Jess ( Laci J. Mailey) has to deal with the fallout that comes from sending an emotional email in the middle of the night, while her husband David (Carlo Marks) learns the truth about his dad's strange phone call. And following Sarah's (Jessica Sipos) collapse in last week's episode, Kevin (Brendan Penny) is struggling to figure out the best way to help her. In doing so, he ends up opening up to his parents against her wishes. 
Luke's case heads to court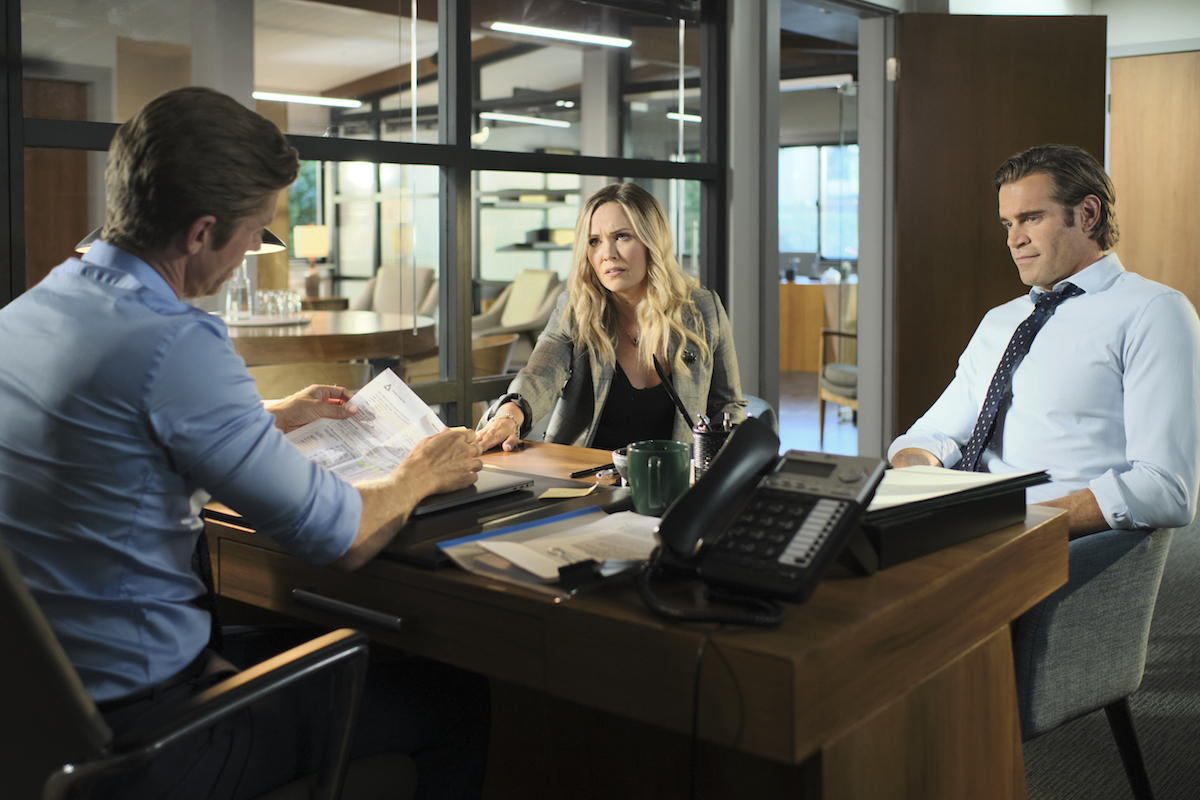 Luke (Stephen Huszar) will also get his day in court in the Chesapeake Shores Season 5 finale. He swears the drug test that detected amphetamines in his system was a false-positive, and Bree (Emilie Ullerup) believes him. Connor (Andrew Francis) has agreed to defend him. However, a photo showing the worried trio meeting in Connor's office suggests the case is by no means a slam dunk.
Connor is committed to clearing Luke's name, but his own health issues mean he's putting himself at risk to do so. Margaret (Raylene Harewood) is concerned, so she tries an unusual approach to get him to relax: s'mores.
Who will Abby choose?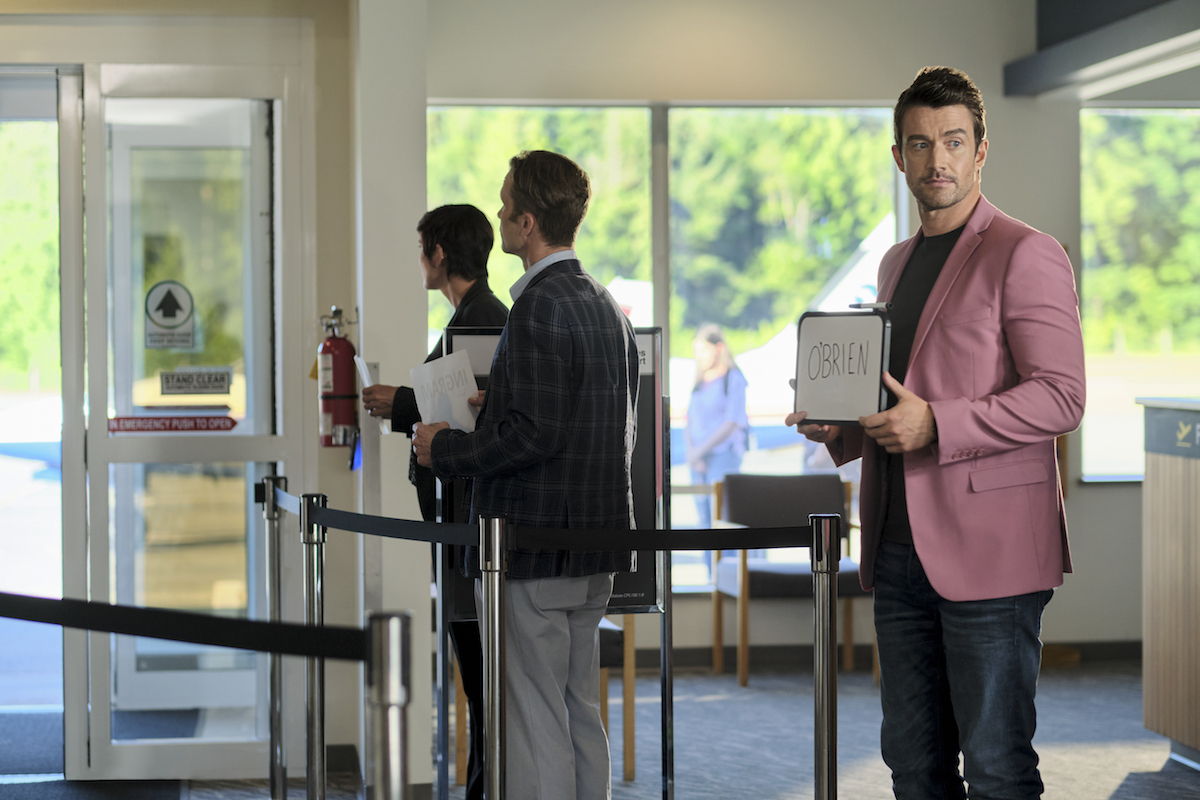 RELATED: Is 'Chesapeake Shores' on Netflix?
Finally, Abby (Meghan Ory) faces some big decisions in the Chesapeake Shores season finale. Quirky billionaire Evan Kincaid (Robert Buckley) decides it's time to ask her out on a date. A photo from the upcoming episode appears to show him at the airport holding a whiteboard with her last name on it — maybe he's planned that "whisk away" that was discussed back in episode 8? 
But Evan isn't the only one interested in Abby. Jay (Greyston Holt) has also decided to open up about his feelings. But does she see him as more of a friend than a potential romantic partner?
The Chesapeake Shores Season 5 finale airs Sunday, Oct. 17 at 8 p.m. ET on Hallmark Channel.
Check out Showbiz Cheat Sheet on Facebook!