'Chesapeake Shores': Newcomer Robert Buckley Has Also Been In 'One Tree Hill,' 'iZombie'
Chessies, meet Evan Kincaid. Robert Buckley plays the eccentric billionaire who arrives in town to work on a new hotel project. His character makes his debut in the August 29 episode of Hallmark Channel's original series Chesapeake Shores, but viewers may find his face familiar. The actor has appeared in a number of other TV shows over the years. 
Robert Buckley plays Evan Kincaid on 'Chesapeake Shores' 
Buckley joined the Chesapeake Shores cast following the departure of Jesse Metcalfe, whose Trace Riley character left town in the show's August 22 episode. Fans will see Buckley's character for the first time in "Are the Stars Out Tonight?" when he meets with Abby (Meghan Ory) and her dad Mick (Treat Williams), who attempt to convince him not to pull out of a big hotel project. 
Unfortunately, it doesn't seem like Evan makes the greatest first impression during his video chat with Mick and Abby (which he conducts while rock climbing). 
"I don't do last names," he tells Abby after she introduces herself. Later, during an in-person meeting, she tells him she doesn't do first names. "It's too complicated," she quips. 
Robert Buckley has been in 'iZombie' and 'Lipstick Jungle'
Buckley, who majored in economics at the University of California, San Diego, before deciding to pursue a career in Hollywood (via Maxim), has been working as an actor since the mid-2000s. 
He appeared on the nighttime soap Fashion House before being cast in the NBC series Lipstick Jungle, where he played Kirby Atwood. Later, he landed a role in the later seasons of One Tree Hill. He played Clay Evans, who was Nathan Scott's (James Lafferty) friend and sports agent who eventually begins a relationship with Quinn James (Shantel VanSanten). 
From 2015 to 2019, Buckley starred in iZombie, playing Major Lillywhite. In 2020, he starred in the Hallmark Channel movie The Christmas House. It was the first movie for the network to prominently feature an LGBTQ couple and was inspired by Buckley's own family traditions. 
"Not many people get to memorialize their family traditions in a movie," the actor told TV Insider last year of the film, which was partly based on his family's habit of going all-out with their holiday decorations. 
Buckley says Abby isn't initially charmed by his character on 'Chesapeake Shores'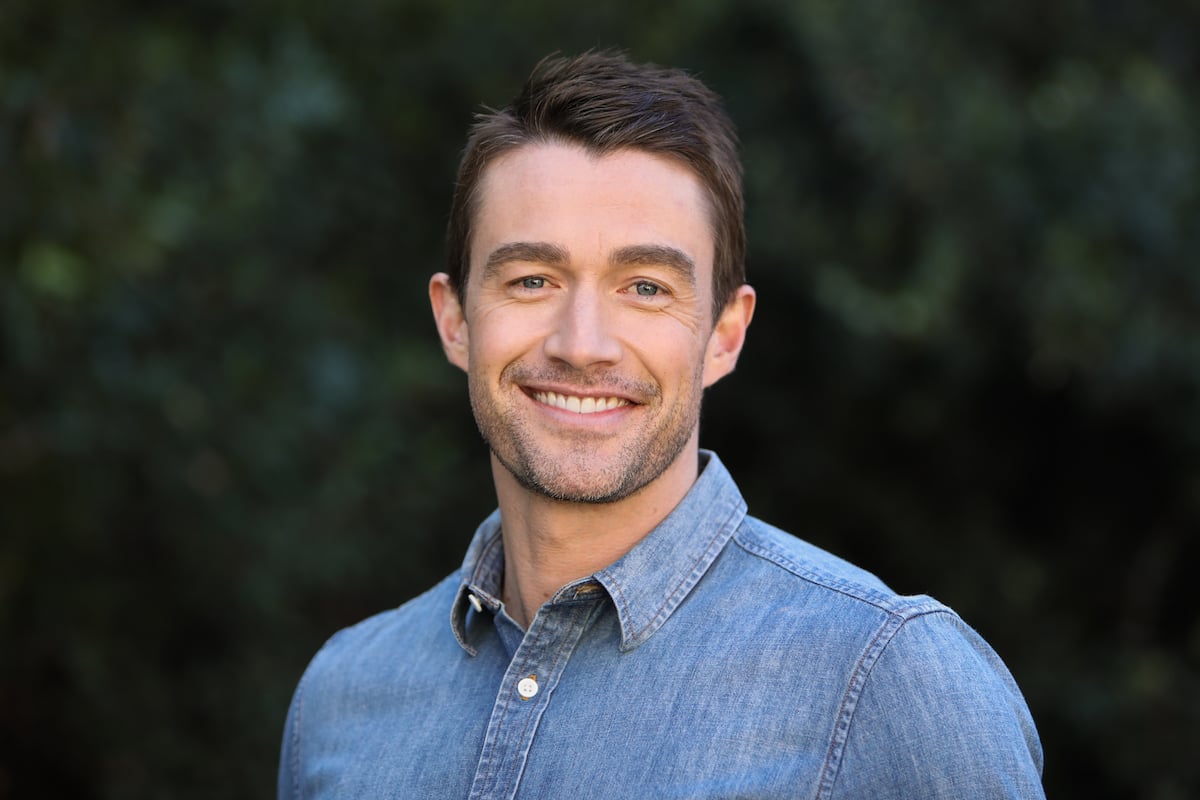 With his role in Chesapeakes Shores Season 5, Buckley is injecting some new blood into an established cast. He's been positioned as a potential love interest for Abby, but don't expect the two to click immediately. 
"Evan is all over the place and unpredictable. Abby already has two children and doesn't need a third," Ory said in an interview with TV Insider. 
Abby's less-than-impressed attitude is what makes Evan interested in her, Buckley said. 
"She's not charmed by his quirkiness or the trappings of his lifestyle," he said. "That's a rarity for him." 
Chesapeake Shores airs Sundays at 8 p.m. ET on Hallmark Channel.
Check out Showbiz Cheat Sheet on Facebook!
RELATED: 'Chesapeake Shores': The Door Is 'Absolutely' Open for Jesse Metcalfe to Come Back