'Chesapeake Shores' Season 6: Hallmark Renews Show for Final Season, Cast Reacts
Hallmark Channel has renewed 'Chesapeake Shores' for a sixth and final season to premiere in summer 2022. The cast reacted to the news.
TL;DR:
Chesapeake Shores Season 6 is coming to Hallmark Channel in summer 2022.
It will be the final season of the family-focused drama, which stars Meghan Ory.
Cast member Treat Williams says the show's last season will be "special."
There's good news and bad news for Chesapeake Shores fans who've been waiting for news about season 6. Hallmark Channel announced on March 29 that the family-focused drama will return for one more season. However, the new batch of episodes will the last for the series. 
'Chesapeake Shores' Season 6 returns in summer 2022 
Hallmark dropped the big Chesapeake Shores news in a tweet, revealing that the show is coming back for a sixth and final season. New episodes will air sometime in the summer of 2022, though a premiere date has not been announced. 
Chesapeake Shores, which is based on a book series by Sherryl Woods, premiered in 2016. It stars Meghan Ory as Abby O'Brien, a woman who returns to her hometown with her two young daughters after her divorce. Jesse Metcalfe played Trace Riley, her high school boyfriend and on-again, off-again love interest. Metcalfe left the show early in season 5. The show also stars Treat Williams, Robert Buckley, Barbara Niven, Laci J. Mailey, Emilie Ullerup, Brendan Penny, and Andrew Francis, who will all return for the final season, TVLine reports.
Hallmark says it wants 'Chesapeake Shores' to go out on a high note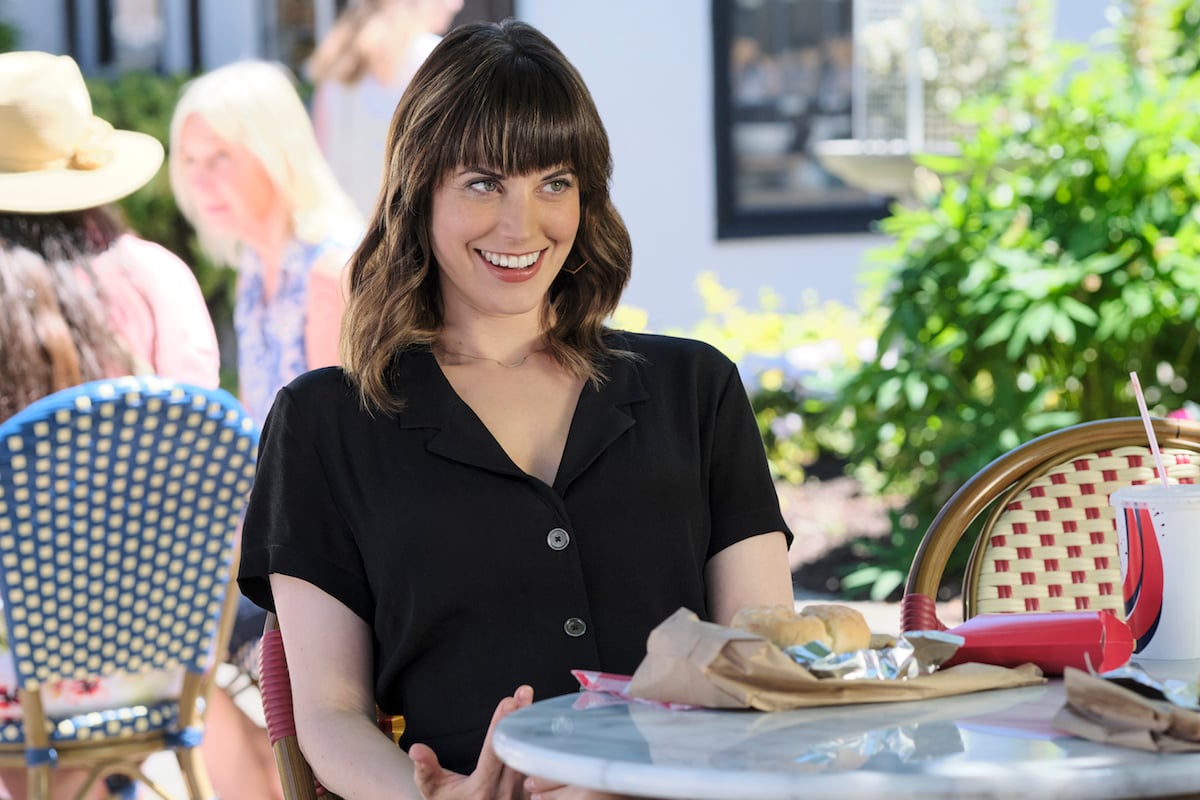 Hallmark shed a bit more light on the decision to cancel Chesapeake Shores in a tweet responding to a fan question about why the show was ending. 
"We are so proud of Chesapeake Shores, a show that has captured imaginations and was reaching a natural conclusion, and we decided to wrap up the show on a high note in the sixth and final season," read the message. 
Treat Williams promises the show's last season will be 'special' 
Williams, who plays Abby's dad Mick O'Brien, reacted to the news that the show was ending in a tweet. 
"On Vancouver Island shooting our sixth and final season of Chesapeake Shores @hallmarkchannel I love this cast and hope you will join us this year. It will be special," he wrote.
On Instagram, Buckley shared a photo from a cast table read, along with the caption "Aaaaaaaand we're back. Chesapeake Shores sixth and final season, let's go!!" Buckley plays oddball billionaire Evan Kincaid, a new character introduced as a love interest for Abby following Metcalfe's departure. 
Niven, who plays Abby's mother Megan O'Brien, also celebrated the renewal news in a tweet. 
Chesapeake Shores Season 5 ended on a cliffhanger when Connor (Francis) collapsed after suffering an apparent heart attack. Meanwhile, after ending things with Trace for good early in the season, Abby had been weighing whether to move forward with either Evan or Jay (Greyston Holt). In the season finale, she called one of the men to ask him out on the date, but the show didn't reveal who was on the other end of the line. Mick and Megan's future was also up in the air, with Megan wondering whether she should take an around-the-world trip with her ex-husband or pursue a once-in-a-lifetime career opportunity.