'Chesapeake Shores' Season 6 Will Pick Up Immediately After the Season 5 Finale
TL; DR:
The fifth season of Chesapeake Shores ended on a major cliffhanger.
Chesapeake Shores Season 6 will pick up immediately after the event of the season 5 finale, showrunner Phoef Sutton has said.
The upcoming season will be the last for the Hallmark Channel series.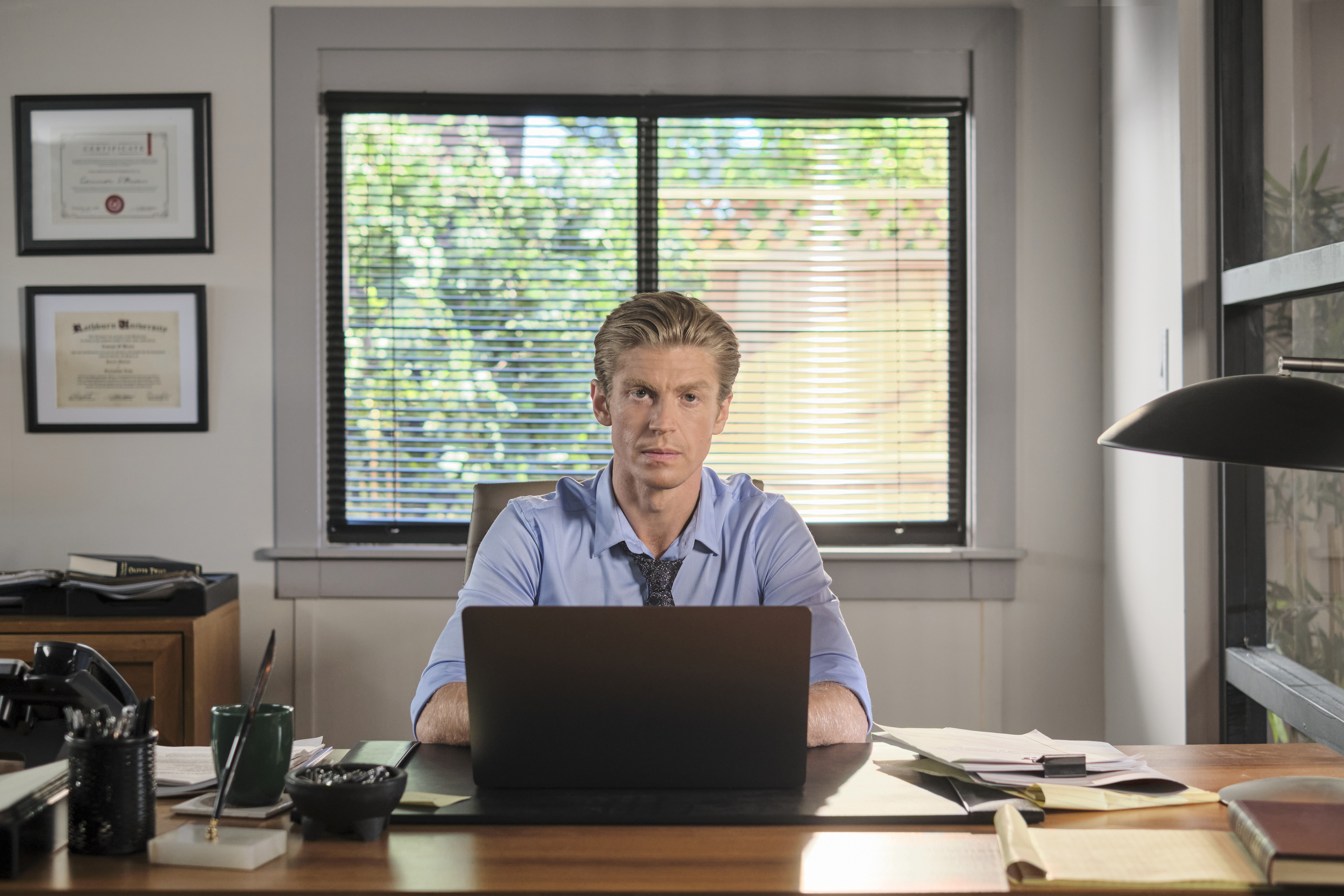 Chesapeake Shores fans will get answers about what happens after season 5's cliffhanger finale when the Hallmark Channel series returns this summer. The last-ever season of the family-focused drama will pick up just after season 5's final episode, showrunner Phoef Sutton has revealed. 
'Chesapeake Shores' showrunner shares season 6 update 
Chesapeake Shores Season 5 ended with Connor O'Brien (Andrew Francis) suffering an apparent heart attack. Meanwhile, his sister Abby (Meghan Ory) asked either Evan (Robert Buckley) or Jay (Greyston Holt) out on a date – but the show didn't reveal which guy she called. Plus, Megan (Barbara Niven) had to decide whether to accept her dream job in Los Angeles or take the trip of a lifetime with Mick (Treat Williams). 
Fans wondering how the show will move forward after those big developments now have at least a partial answer. TVLine recently got the scoop on what's in store for the next season of Chesapeake Shores. Spoiler: It doesn't involve a time jump. 
Chesapeake Shores Season 6 "will begin where season 5 left off. Indeed, the first episode picks up that same night and a lot of questions will be answered — including finding out who Abby called," showrunner Phoef Sutton revealed. 
The last season of 'Chesapeake Shores' premieres in summer 2022 
Viewers will find out what happened to Connor when Chesapeake Shores Season 6 airs this summer. While Hallmark hasn't revealed a specific premiere date, it has said that the show's final season will have 10 episodes. 
Ory, Francis, Niven, and Buckley are all confirmed to return for the upcoming episodes. Laci J. Mailey, who plays Jess, Emilie Ullerup, who plays Bree, and Brendan Penny, who plays Kevin, will also reprise their roles. 
"With a top-notch ensemble cast and creative team, Chesapeake Shores has shared stories that are relatable, poignant, and unforgettable," Laurie Ferneau, Hallmark's senior vice president of programming told Variety. "We look forward to honoring the journey viewers have been on with the O'Briens with one final, special season."
Could Jesse Metcalfe return to the show?
The Chesapeake Shores cancellation news came roughly a year after former star Jesse Metcalfe announced he was leaving the show. Metcalfe played Abby's on-again, off-again love interest Trace Riley for four seasons. The character was written off the show two episodes into season 5 after Metcalfe decided he wanted to move on. 
Recently, Metcalfe hinted that he'd be open to returning to Chesapeake Shores – but only if the storyline involved his character and Abby getting back together. 
"I think that's the scenario that makes the most sense," the actor told The List.
However, he acknowledged the show was moving in a different direction. 
"So, now, [Ory] has a new love interest on the show, and she's gotten the opportunity to take her storyline and her character in a completely different direction," Metcalfe said. "And I certainly hope that she's enjoyed that."
Check out Showbiz Cheat Sheet on Facebook!