'Chesapeake Shores' Star Meghan Ory Teases 'Huge Exciting Changes' for Season 5
Chesapeake Shores won't be the same — but that's not a bad thing, according to one of its cast members. Though Jesse Metcalfe will be exiting the Hallmark Channel series at some point in season 5, the show itself will continue. And series star Meghan Ory is promising fans that they have plenty to look forward to in the upcoming episodes, even if Metcalfe's Trace Riley character will be gone.
Meghan Ory shares 'Chesapeake Shores' Season 5 update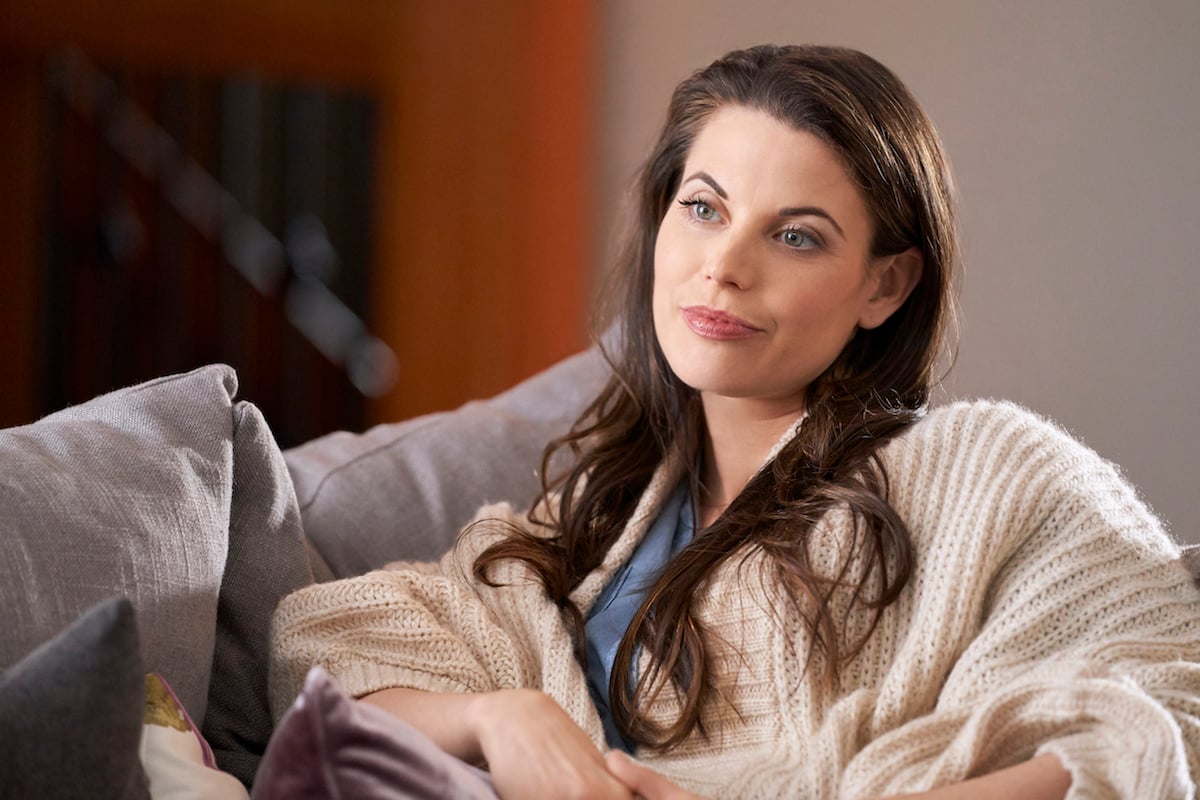 Ory has played single mom Abby O'Brien since Chesapeake Shores premiered in 2016. On July 6, she took to Instagram to share that production had recently wrapped on the upcoming fifth season, which premieres Aug. 15. The Once Upon a Time alum also teased big developments in future episodes. 
"And that's a wrap. Lots of HUGE exciting changes coming season 5 of the 'C' shores," she wrote. "Thank you to our incredible, out of this world crew who tackled season covid like champs. Grateful for you all. Hope everyone loves all the newness to come! I sure do!!"
Abby O'Brien gets a new love interest in the next season of 'Chesapeake Shores' 
Chessies have known for months that Metcalfe will be leaving the series. The one-time Desperate Housewives actor shared on Instagram that he decided to exit the show while he was still "on [top]" and because he "didn't like the direction my storyline was going."
Metcalfe's departure is a big shakeup for the show. Since the series began, his character has been in an on-and-off relationship with Abby, his high school sweetheart. Unfortunately, the happily-ever-after for Trace and Abby that many fans were hoping for isn't in the cards.
With Trace apparently ready to put Chesapeake Shores and his romance with Abby behind him, she's now free to pursue a romance with someone new. Enter actor Robert Buckley, who will be joining the show in season 5. 
Will there be a love triangle in 'Chesapeake Shores' Season 5?  
Buckley will be playing a new character named Evan McKenzie, a wealthy entrepreneur who is bringing a new development to town. In a teaser for the new episodes, there definitely seem to be some serious sparks between him and Abby. As the two play a game of mini-golf, she asks him if he likes playing the role of an eccentric millionaire. "Billionaire," he clarifies, in response to her question.  
But Evan isn't the only man interested in Abby, setting up a potential love triangle. Old flame Jay Ross (Grestyon Holt) is clearly still interested in Abby. In the Chesapeake Shores Season 5 teaser, he says he hopes he gets the chance to spend the day with Abby and her daughters. While Abby tells him it's not a good idea, we have a feeling things aren't completely settled between these two. 
Chesapeake Shores Season 5 premieres Sunday, Aug. 15 at 8 p.m. ET on Hallmark Channel.
Check out Showbiz Cheat Sheet on Facebook!
RELATED: 'Chesapeake Shores' Star Jesse Metcalfe Explains Why He Isn't Returning to Hallmark Channel Show