'Chesapeake Shores': Is Treat Williams Leaving the Show After That Cliffhanger Episode?
We were not ready for that twist. The Oct. 3 episode of Chesapeake Shores ended on a major cliffhanger, with one beloved member of the O'Brien family possibly in serious danger. Could a key cast member be leaving the show? Read on for what could be in store in the next episode of the Hallmark Channel series. 
[Warning: This article contains spoilers for Chesapeake Shores Season 5 Episode 8, "Where or When?"]
Mick (Treat Williams) receives a mysterious package on 'Chesapeake Shores'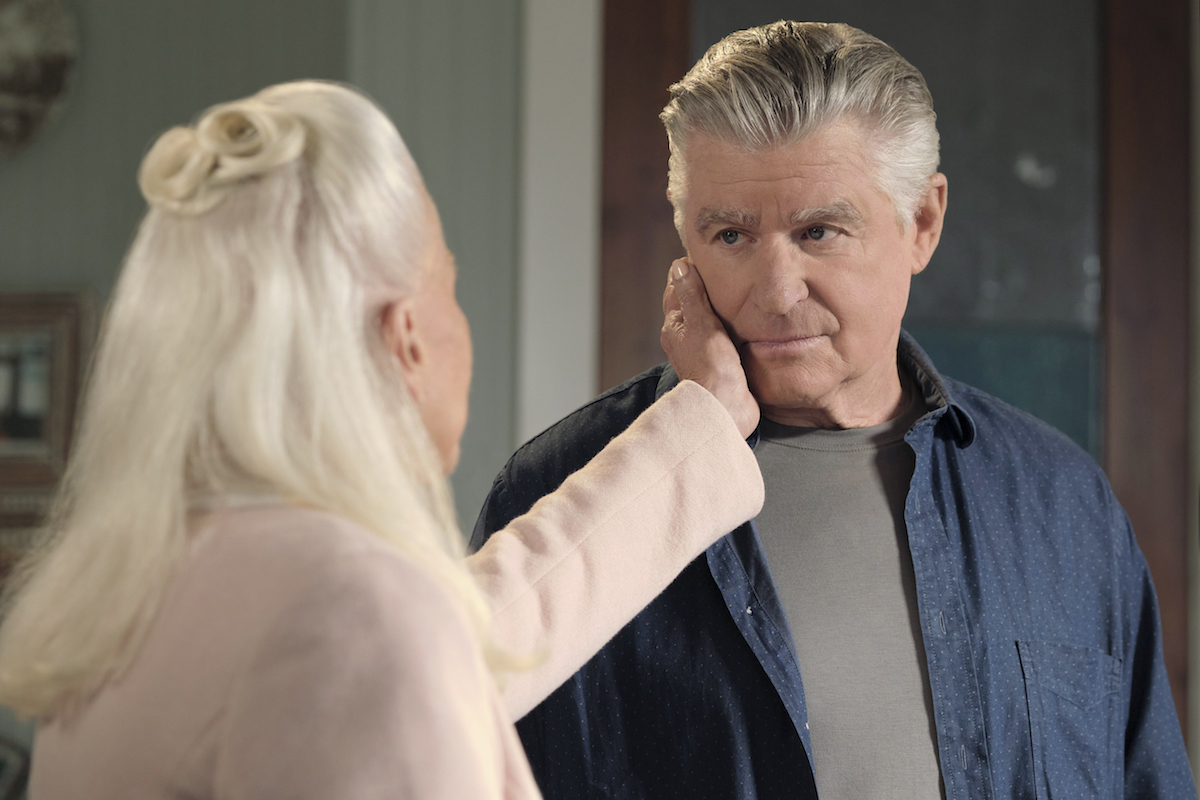 RELATED: A 'When Calls the Heart' Actor Just Made an Appearance on 'Chesapeake Shores'
In the most recent episode of Chesapeake Shores, Mick (Treat Williams) was baffled when he received a mysterious package in the mail that turned out to contain someone's cremains. 
"You were a great friend of mine. We got each other through the toughest of times of our lives. For old times' sake, would you scatter my poor ashes over the Chesapeake Bay islands? That's where I spent the happiest times of my life," read the unsigned note that came with the urn.  
Mick eventually figures out that the urn contains the remains of a man named Eugene Seger. The only problem? Mick doesn't know who that is. But then he realizes Eugene is actually a man he knew as Buzz, a bartender at his old watering hole in Chesapeake Shores. While Mick never knew Buzz's real name, the bartender at the Windjammer was there for him during a difficult time in his life.
Mick might be in serious danger
Mick never had a chance to thank Buzz for being his friend. Now, he can pay him back by fulfilling his last wish.
Mick sets out in his plane to scatter Buzz's ashes. But as the episode is coming to a close, Megan (Barbara Niven) gets some disturbing info. Mick hasn't checked in with the airfield for hours, and when they try to reach him on the radio, he doesn't respond.
The O'Briens — who have all gathered together for a family dinner — are stunned. Mick's ex-wife Megan clearly fears the worst, while their kids aren't sure what to make of the news.
The O'Briens wait for news on the next episode of 'Chesapeake Shores'
RELATED: 'Chesapeake Shores:' Trace (Jesse Metcalfe) Says Goodbye to Abby in Emotional Episode
In a teaser for the Oct. 10 episode of Chesapeake Shores, the O'Briens try to make sense of Mick's disappearance. Kevin calls a friend at the Coast Guard, and the news he has isn't good. 
"They got a distress call around sundown. He was having mechanical failure and he was going to try to put down on one of the coastal islands," Kevin says. "But then they lost contact."
Right now, it's not clear if Mick was able to land his plane. And even if he was, a storm is moving in, which means he could still be in danger. Will he survive his ordeal? For now, it's not clear what's in store for Mick — or if Treat Williams could be leaving the show for good. With just two episodes left until the season finale, fans surely hope Mick makes it back home safe to his family, but for now, we'll just have to wait and see. 
The next episode of Chesapeake Shores, "What a Difference a Day Makes," airs Sunday, Oct. 10 at 8 p.m. ET on Hallmark Channel.
Check out Showbiz Cheat Sheet on Facebook!