Chet Hanks Dishes On Childhood With Tom Hanks — 'People Were Inclined to Hate My Guts'
Chet Hanks made headlines when he announced that the summer of 2021 was "White Boy Summer." This followed his choice to speak Jamaican patois on the red carpet during the Golden Globes. Now, during an interview with Andrew Callaghan on Channel 5, Chet Hanks is dishing on what it was like growing up as Tom Hanks' son and how it affected him in various ways, both good and bad.
Chet Hanks was sent to a wilderness camp
Andrew Callaghan, formerly of All Gas No Brakes and now heading up Channel 5 on YouTube, sat down with Chet Hanks for a simultaneously bewildering and fascinating interview. Chet Hanks was very candid, speaking openly about his experience as Tom Hanks' son. 
According to Chet, his parents were very straight and narrow — something that may come as no surprise given Tom Hanks' reputation for "wholesomeness."
"I love my mom and dad a lot, but it was kind of inevitable that I rebelled because they had me on a really short leash. They're really goody-goody, square; you know, Boy Scout, Eagle Scout, scout's honor type people. And that was never my vibe," explained Chet hanks.
"For example, when I got caught smoking weed, my mom was out in absolute hysterics," he added, before mimicking Rita Wilson screaming and crying. 
Chet Hanks says that his parents were so appalled that they had him sent away to a wilderness program meant to shape him up.
"I got sent away to a f****** wilderness program when I was 17. It was 4 in the morning, and the lights flip on. There were two huge dudes in the room. Body builder-looking bouncer types with bald heads," recalled Hanks. 
"They're like, 'You're coming with us. We can do this the easy way or the hard way.' They just put me in the back of a car and drove me out to the middle of nowhere. This was in my junior year of high school, and I never returned."
People jumped to conclusions about him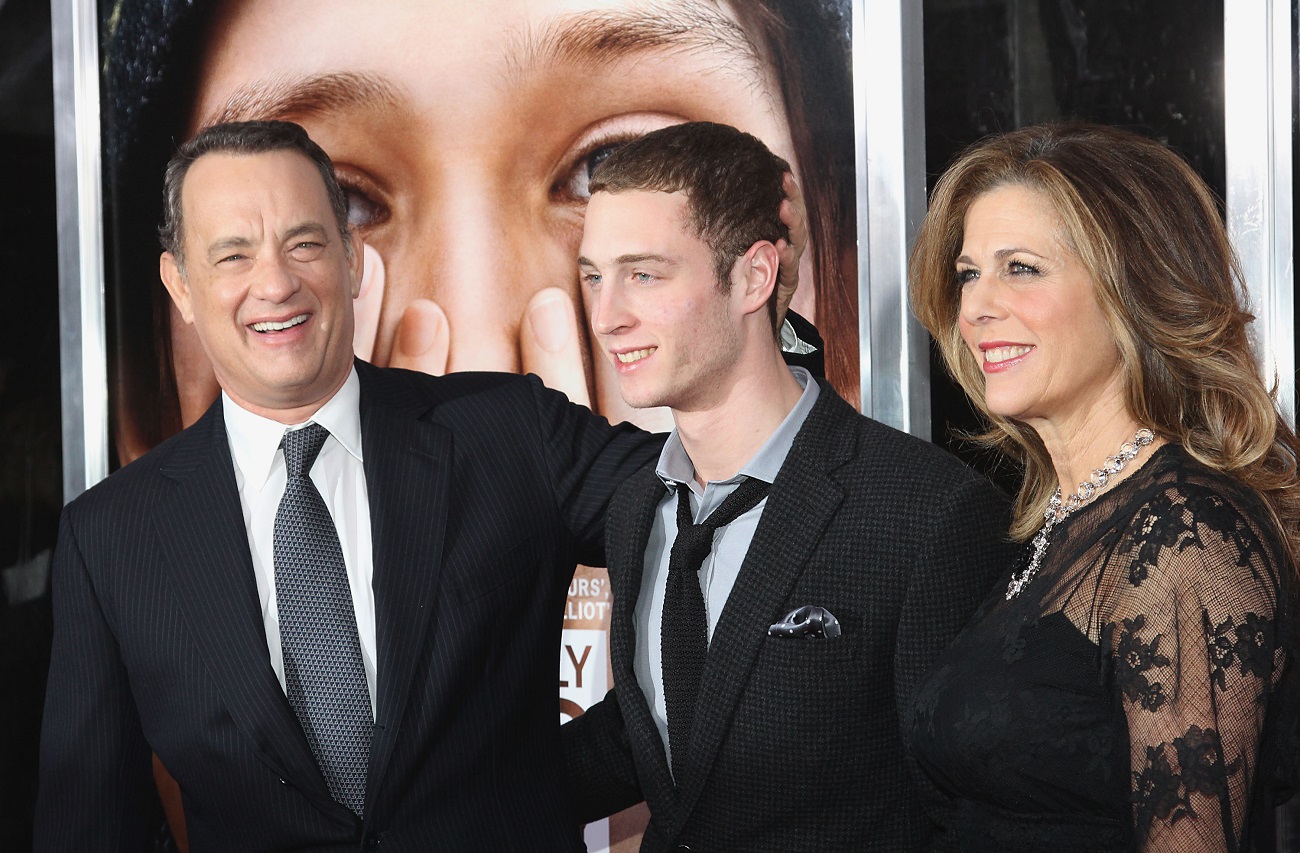 Chet Hanks explained that he knows his parents' fame has lent him popularity and followers on social media. But he adds that there are two sides to being Tom Hanks' son and that it's a "double-edged sword."
"Sometimes I wish I could have been more anonymous," Chet Hanks told Channel 5's Andrew Callaghan.
"That's why I'm saying it has pros and cons. It has advantages and disadvantages. People assume that because my dad is super famous, everybody would wanna be my friend and kissing my a**. And that just wasn't the case," he added. 
"[T]he logical reaction is for someone to assume that I must be like, a real cocky arrogant spoiled brat, like piece of sh**. People were inclined to hate my guts. I just internalized it and it just developed into me kinda like having a really negative chip on my shoulder. And being very kind of defensive and on edge around meeting new people."
He remembers the first time he was treated differently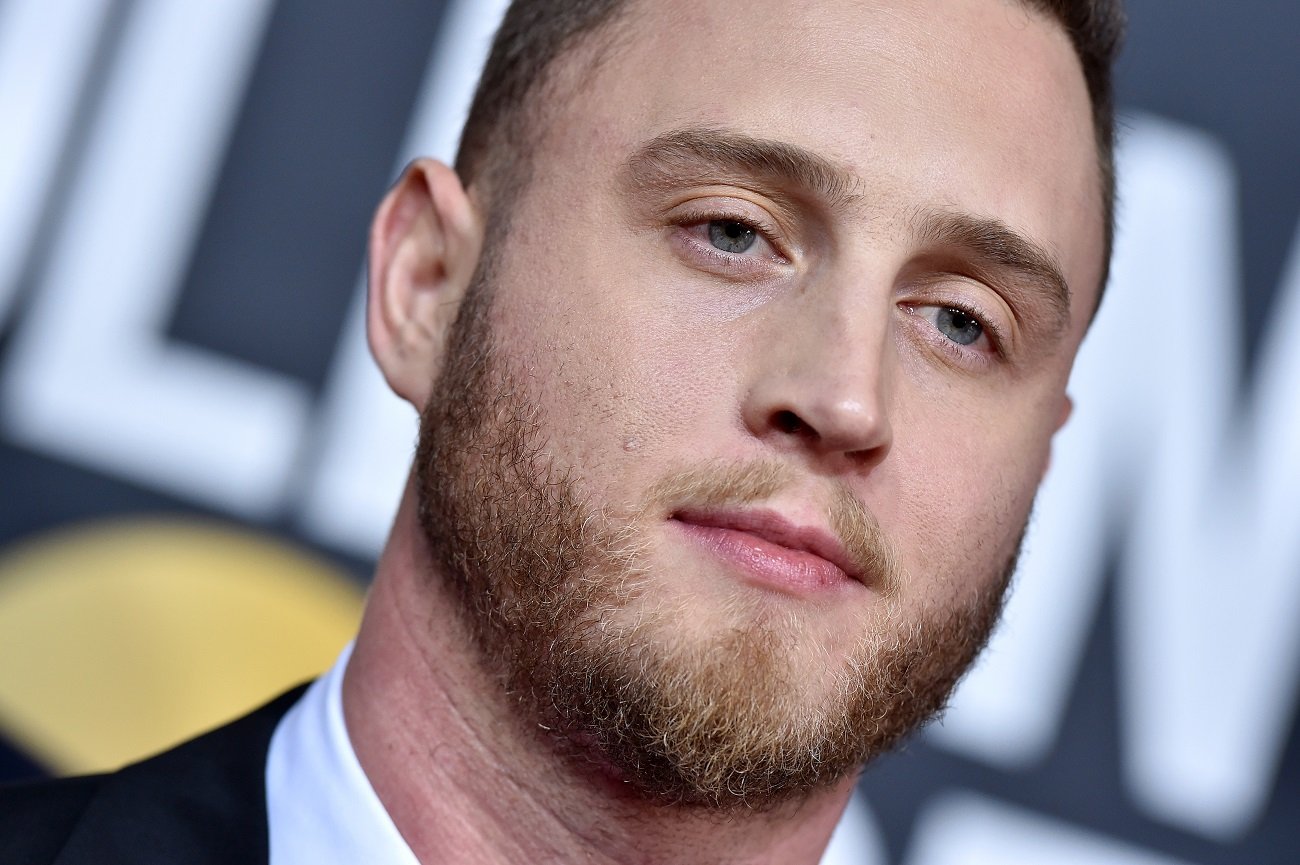 Andrew Callaghan asked Chet Hanks if he remembers the first time he was treated differently just because he's Tom Hanks' son. Chet told the Channel 5 host that does, and told a story from his childhood days.
"I beat this kid in a game of foursquare and he got super pi**** that I beat him. He was like, 'You just think you're so f****** cool because your dad is famous,'" he recalled.
"And that had nothing to do with it you know what I mean? I realized then in that moment that me being who I am meant nothing to me, but it meant a lot to other people."
RELATED: Who Is Chet Hanks' Ex-Girlfriend He Claims Attacked Him?