Chet Hanks' Movie and TV Acting Roles Before 'White Boy Summer' Made Him Famous
Chet Hanks is just like his dad, Tom Hanks—Psyche! That's the word Hanks uses in his bizarre rants on social media when he tells you that what he just said is a lie, so we thought we'd borrow his joke. 
The truth is that Chet Hanks is known for stirring up controversy, unlike his beloved dad. As a rapper signed with Soulja Boy's record label SODMG, he uses the name Chet Hanx. However, Hanks had several legit acting roles before 'White Boy Summer' made him famous for all the wrong reasons. 
Chet Hanks was blasted for 'white boy summer'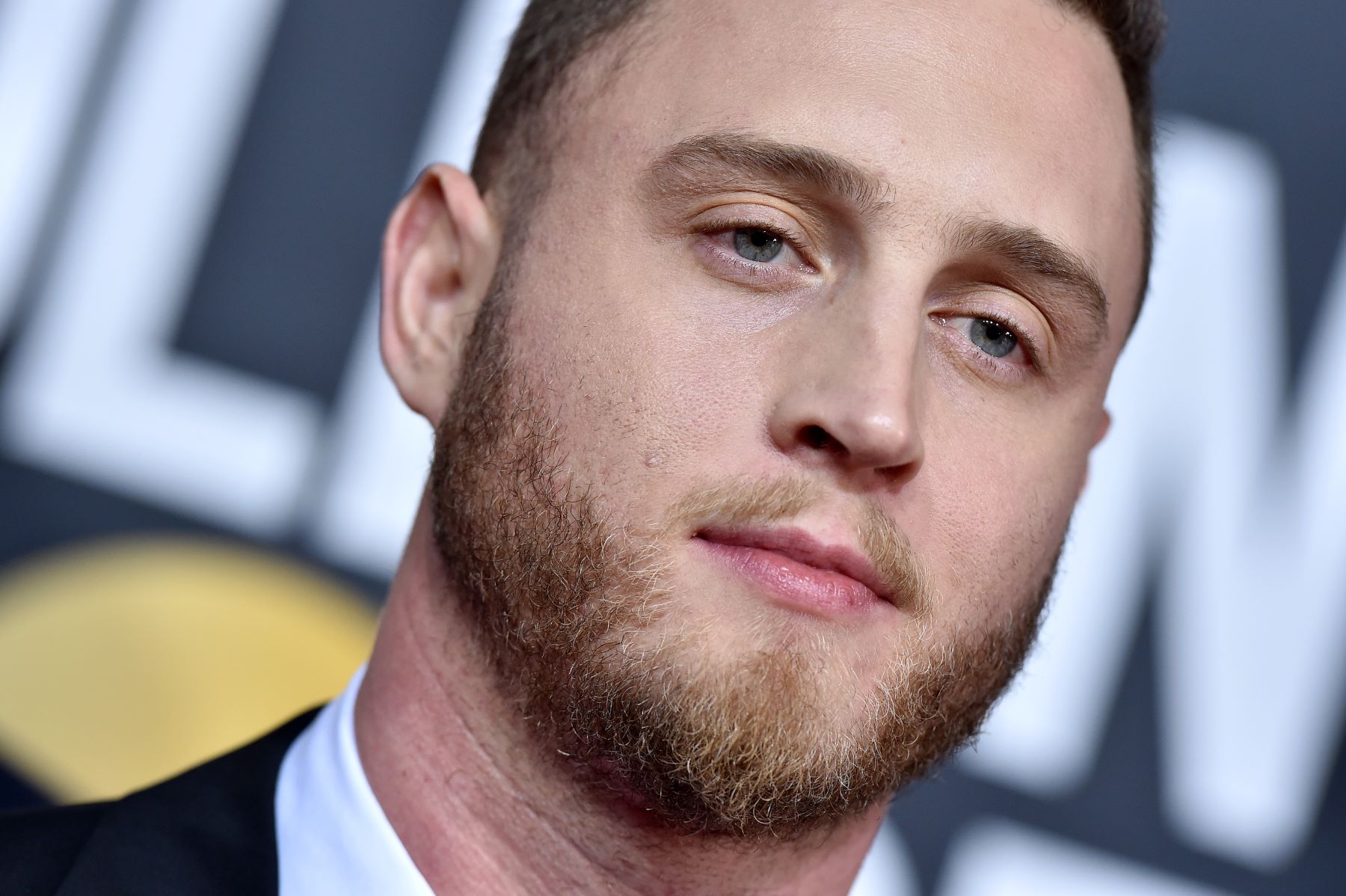 To recap, Chet Hanks made headlines in March 2021 when he proclaimed on Instagram that it would be a "white boy summer." Intended as a funny take on Megan Thee Stallion's 2020 song "Hot Girl Summer," Hanks attempted to explain what newly coined term. His series of social media posts ended up either confusing or offending most, The New Yorker reported.  
Then came the "White Boy Summer" song and the video featuring booty-shaking women in bikinis. Scores of Twitter and Reddit users, and critics like Complex, quickly made Hanks the butt of the joke.
Before the summer was over, Hanks posted an anti-vaccine rant on Instagram. "They ain't sticking me…" he said while he downplayed the severity of the pandemic by calling coronavirus (COVID-19) the flu. The Hollywood Reporter featured a clip of the video in which he said he was tired of all the mask-wearing and revealed that he lied about having the coronavirus. 
The Twittersphere assumed his famous parents must be appalled at Hanks' latest outburst. Tom Hanks and his wife, Rita Wilson, publicly encouraged everyone to get vaccinated after recovering from the virus. 
Hanks started acting when he was 17 years old
Aside from the drama, and even though he has "ridden the wave of his parents' popularity," as the AV Club states, Chet Hanks has had a legit acting career. His first acting role was in the 2007 film Bratz when he was 17 years old. He played Dexter, a nerdy kid who, in one scene, stood up to a jock to defend a girl.
Hanks went on to a string of minor roles in well-known films, IMDb notes. In 2009's Larry Crowne, which his dad directed and co-starred in, Hanks delivered a pizza to Julia Roberts' character. In 2008's Indiana Jones and the Kingdom of the Crystal Skull, he played a student in the library. In 2012's Project X, he was a party-goer; and in 2015's Fantastic Four, he was Jimmy Grimm.
You might recognize Chet Hanks from these TV shows 
Chet Hanks landed several roles on popular television shows, and you might remember some of the characters he played. He was the buff, tattooed Charlie on Showtime's Shameless. A recurring character from 2016 through 2018, Charlie was Sierra's ex and Lip's rival before they became friends.
In 2017, Hanks guest-starred in the series premiere of BET's Tales. The episode "F*ck the Police" is based on a song by NWA and tells a story of police brutality through the song's lyrics, Jet explains. Also, in 2017, Hanks appeared on HBO's Curb Your Enthusiasm. Next, on Fox's Empire, he played rapper Blake from 2018 through 2019. 
Then Hanks' famous dad recruited him for a cameo in Greyhound, which Apple TV+ released in July 2020. As seen on YouTube, Tom Hanks spoke to The Late Show's Stephen Colbert about what it was like working with his son and said, "It was incredible fun because he was just so good." 
Colin Hanks comments on his brother's controversial views
Daily Dot reports that fans couldn't wait to hear what Colin Hanks had to say about Chet Hanks' infamous anti-vaccine rant. (Colin's mom is Samantha Lewes, Tom Hanks' first wife.)
In the Twitter clip featured above, Variety's Marc Malkin asked Colin, "But your brother recently talked about not wanting vaccines and how this is just like the flu—how do you feel about that?"
Colin's reply seemed to throw a little shade, Twitter commenters said. Without publicly disagreeing with his sibling, Colin shrugged his shoulders and replied with a smirk, "That's one person's opinion." 
No one bought the diplomatic response. "That's code for we don't speak," Twitter user @DegoAngelo24 tweeted. 
The conversation on Twitter quickly took a different turn when commenters pointed out that Malkin's voice sounded like Sesame Street's Grover. In a blink, gifs featuring celebrities hilariously laughing filled the thread. The debate quickly ended in an entertaining twist—until the next time a Hanks says something provocative.