'Chicago Fire' and 'Chicago P.D.' Team Up to Confront Teen Opioid Crisis on 'One Chicago' Crossover Episode
Fans of the 'Chicago' franchise definitely won't want to miss Wednesday's episode. On Feb. 26, 'Chicago Fire' and 'Chicago P.D.' will team up for a special two-hour crossover event
Fans of the 'Chicago' franchise definitely won't want to miss Wednesday's episode. On Feb. 26, Chicago Fire and Chicago P.D. will team up for a special two-hour crossover event that sees first responders from each show working together to find out what's causing a string of overdose deaths among teens. Plus, the episode will also feature the return of a P.D. character we haven't seen since season 3. 
Sean Roman returns to 'Chicago P.D.'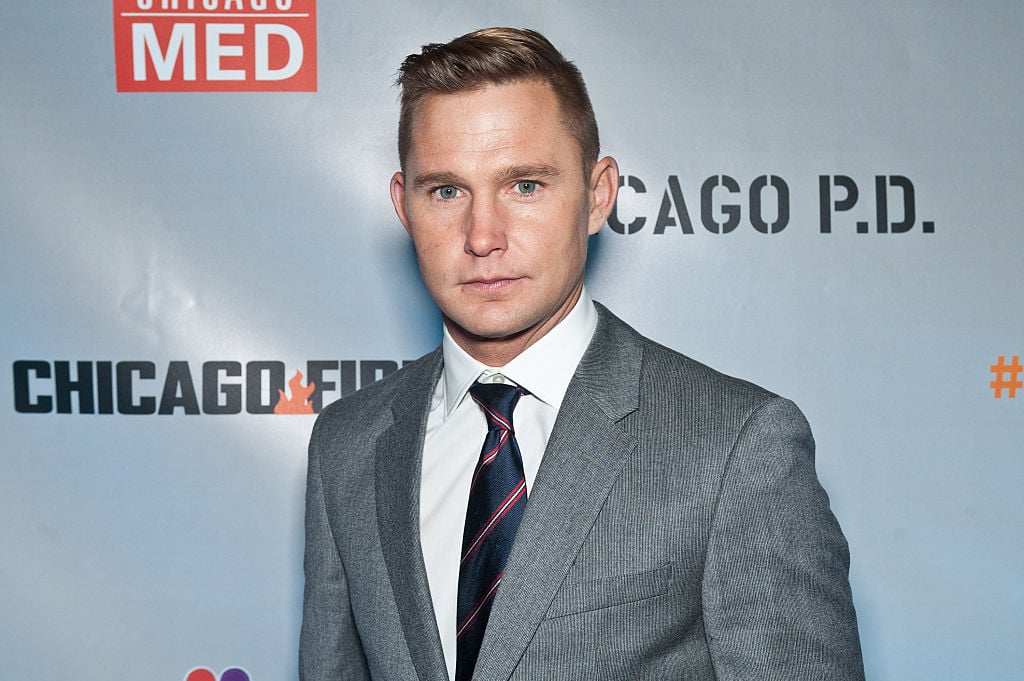 The crossover kicks off with a Chicago Fire episode titled "Off the Grid." According to the episode description, "a series of teen opioid overdoses sees Severide partner with Sean Roman (Brian Geraghty), but [he] begins to suspect there's more to the story than his old friend is telling him."
The episode will mark the first time that Roman has been seen in the Windy City since season 3 of Chicago P.D. After years away, Roman returns to town after his sister disappears. But instead of turning to his old colleagues for help, he seeks out Kelly Severide (Taylor Kinney). That ruffles the feathers of his ex Kim Burgess (Marina Squerciati). 
The Chicago P.D. half of the two-part event, titled "Burden of Proof," focuses on the search "for the dealer who caused multiple overdoses and is connected to Roman's missing sister. The case becomes a homicide investigation when they find the dealer's dead body."
What's the status of Roman and Burgess's relationship?
In an interview with TV Line, Geraghty discussed what it was like to revisit the character of Roman, saying that he's evolved since the last time viewers saw him on the show. "I certainly would like to think he's a little more understanding and mature and not as emotional," he said.
As for the status of his character's relationship with Burgess, well, it's complicated. "It was important to us, in that first scene, to bring the history that we had," he said. "You kind of break up with somebody, you thought you're cool, they go off, your life moves on, they show up … there's a lot of tension between us."
"The way I thought of it is he's single, but you come back, and you go, 'Oh, wow, you've moved on,' he added. "I think there's still that chemistry between them, sure. I don't think he's holding a flame for her. If the writing was so that there was potential for us to get back together, I don't think that would be totally ridiculous, in other words. I could see that in some manner."
Squarciati told Us Weekly that there's nothing romantic between Roman and Burgess right now. But "there are definitely sparks." Her character recently experienced a miscarriage on the job, which is causing friction between her and Ruzek (Patrick Flueger), the baby's father.
"She's not really letting Ruzek in at the moment so it's just more of pushing him away and falling a little more into Roman," she said.
Chicago Fire airs Wednesday, Feb. 26 at 9/8c on NBC, followed by Chicago P.D. at 10/9c.