'Chicago Fire': Brett's About to Get Cozy With Someone and It's Not Casey
Chicago Fire is a long-running television series that has accrued thousands of fans. The show, part of Dick Wolf's famed Chicago franchise, features a roster of popular stars and guest stars, and has earned serious acclaim for the dramatic storylines.
With the ninth season of Chicago Fire currently airing on television, fans are discovering even more to love about their favorite characters and getting invested in all-new twists and turns.
Recently, one of the leading actors in Chicago Fire opened up about a possible romantic connection that viewers might be seeing in the near future. 
'Chicago Fire' is a fan-favorite television show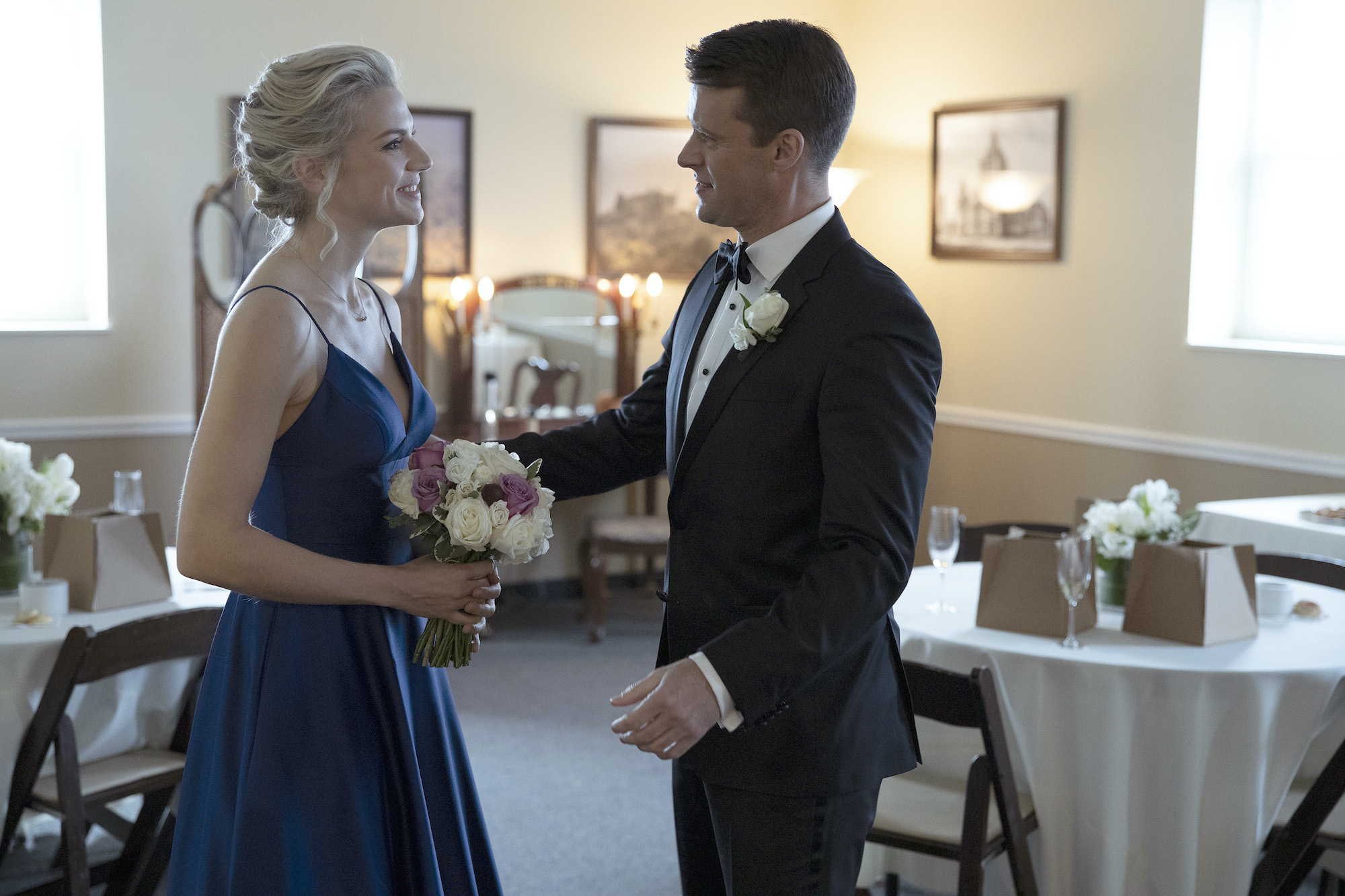 Chicago Fire debuted on television in October 2012, and has been a mainstay ever since. Part of the Chicago franchise, along with Chicago Med and Chicago PD, Chicago Fire tells the story of the hardworking firefighters and paramedics who work out of Firehouse 51 in the Chicago Fire Department.
The show takes deep dives into the personal lives of the crew, revealing how they often struggle to leave their work behind them when they sign off for the day.
Starring popular television stars such as Jesse Spencer, Taylor Kinney, Monica Raymund, and Charlie Barnett, Chicago Fire is full of talent.
Critics and fans alike have praised the series for the high production values, and over the years, it has been nominated for many awards and honors, including multiple People's Choice Awards. These days, Chicago Fire is still going strong, with all-new episodes airing weekly. 
A romance has been teased between Casey and Brett
Although there is a lot of drama on Chicago Fire, there is a healthy amount of romance as well. One of the latest, most exciting storylines involves the back and forth romance between Casey and Brett, two fan-favorite characters. For months, showrunners teased a real love connection between Sylvie Brett and Matt Casey, and in November 2020, the show portrayed a near-hookup between the two, which was derailed when Brett pointed out that Casey might not be over his love for Gabby.
Casey admittedly has had trouble connecting to other women — but in Brett, he finds someone that he is really able to identify with. 
Still, some fans don't love the direction that Brett and Casey's relationship is heading, and a few of them have taken to social media to decry the actors' lack of chemistry. "Horrible scene, and I don't even say for the ship sent, but the lack of chemistry of the actors, total disaster," one fan wrote on Twitter. 
Is Casey going to get involved with a new girl?
In spite of the fact that some fans don't like Brett and Casey together, all signs seem to be pointing to a real relationship between the two. However, according to a recent Yahoo interview with Jesse Spencer, who plays Matt Casey, there might be another romantic interest in the near future for the serious and taciturn captain.
After stating that there will be some new characters introduced in upcoming episodes of Chicago Fire, Spencer said that "he meets this girl. She's in a car accident, and she's a fairly attractive girl, and she comes out with a joke in the middle of this quite intense incident. It's strange, and it's quite funny and, I guess, refreshing to have a sense of humor in such a dangerous situation. So he's sort of taken off guard, and they meet up a couple times, and they sort of, I guess, go on a couple dates."
Actress Kara Killmer admitted that this new development will be yet another "roadblock" for the beleaguered couple. It seems as though the course of true love is hardly running smoothly — and fans will have to tune in to see exactly how everything develops between Casey and Brett.