'Chicago Fire': Cruz and Otis' Best Friend Magic Didn't Die With Otis, But Fans are Still Crying
Chicago Fire is one of the most popular series on television, with scores of fans all over the world. As the first installment in the famed Chicago franchise, people have been tuning into the show for years, and these days, it is even more of a fan favorite. The characters and situations depicted in the show have earned rave reviews from critics and fans, with top-notch acting and character development. Viewers have found themselves with very visceral reactions to the show — and recently, they expressed their feelings regarding a major character's death.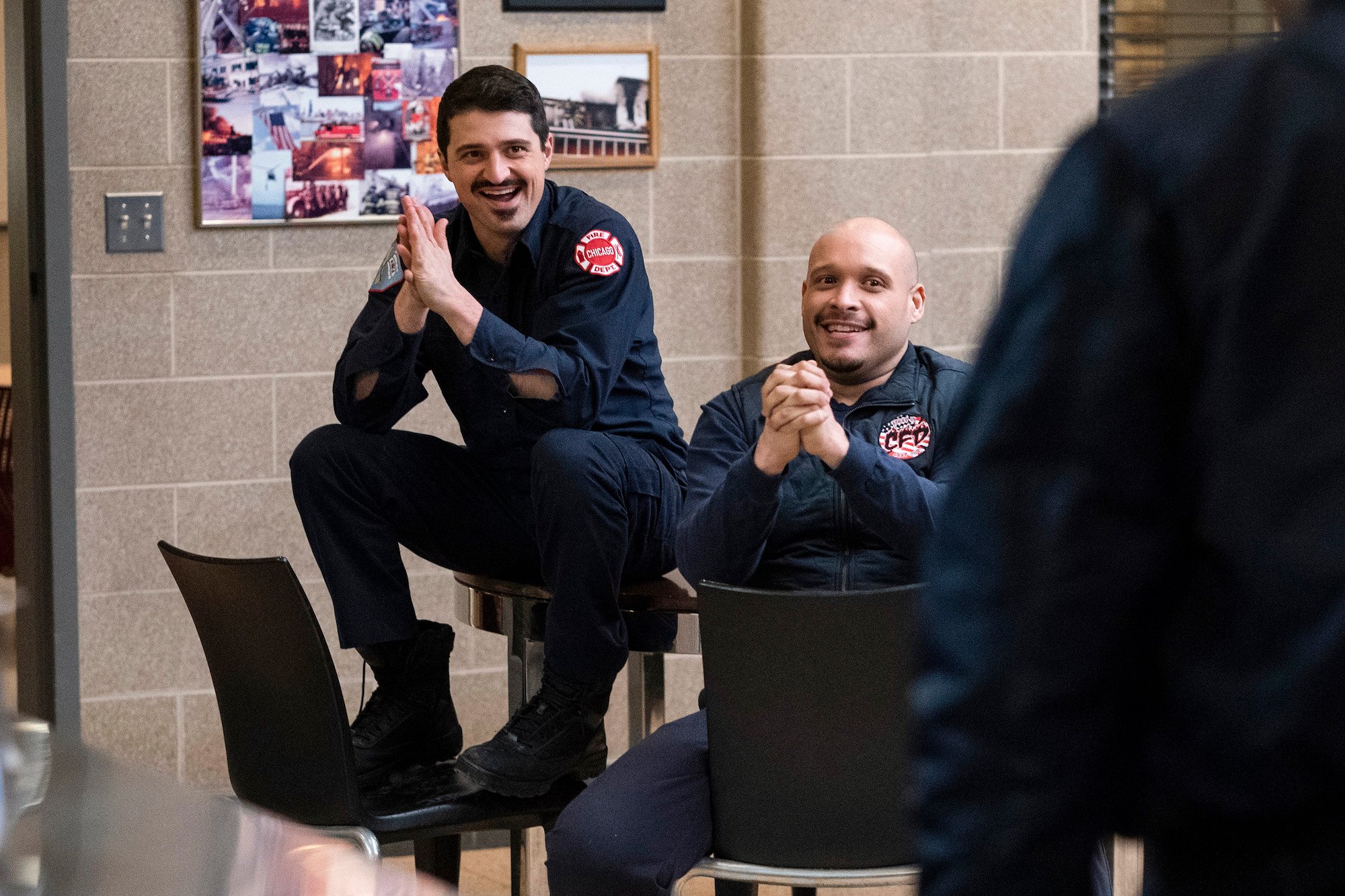 When did 'Chicago Fire' debut on television?
Chicago Fire first debuted on television in late 2012. The premise, which was innovative at the time, has since become the standard for many similar TV shows and follows the paramedics and firefighters working at Firehouse 51 in Chicago, as they navigate their personal and professional lives. With stars like Taylor Kinney and Jesse Spencer at the helm, fans reacted positively to Chicago Fire right from the start, and currently, the show has been renewed through the eleventh season. 
In the years since Chicago Fire first premiered, it has spawned several spinoffs, including Chicago Med, Chicago P.D., and Chicago Justice. With every show in the franchise taking place in the same universe, there have been many crossover events throughout the years, with the same characters interacting on different shows. With production on Chicago Fire currently on hold due to the coronavirus (COVID-19) pandemic, fans aren't sure of when they might expect new episodes — but the beloved show will certainly return in the future. 
Cruz and Otis are fan favorites
The cast of characters on Chicago Fire is an interesting and varied bunch. One of the more popular characters on the show is Joe Cruz, played by Joe Minoso. Joe was born and raised in Chicago and has deep ties to the city — ties which ultimately prompted him to become a firefighter. As one of the protagonists on Chicago Fire, Joe is involved in a number of life or death situations over the years, with his bravery and selfless devotion to duty seeing him through many tough times.
Joe's best friend is Otis, played by Yuriy Sardarov. The two have shared many big moments over the years, both happy and sad, and for fans, their friendship is something that has truly shone as one of Chicago Fire's most heartwarming elements. 
Fans are still upset over Otis' death
Shockingly, Otis died in the season eight premiere of Chicago Fire. Fans could hardly believe the tragic death, especially considering that Otis has been a series mainstay since the show premiered in 2012. As upsetting as the death was, however, it looks like Otis's presence will continue to be felt on the show for a long time to come. Joe Minoso, who plays Joe Cruz, recently opened up about Otis's death and admitted that Otis will be a big part of Joe's life in episodes to come, calling his spirit "pivotal" to the series, according to Hollywood Life.
Fans are certainly thrilled to hear the news — and, as evidenced on Twitter, they still aren't over the tragic way that Otis passed. In response to a recent post on the show's Twitter account, fans commented that they were "crying" over Joe and Otis's friendship. "Crotis forever," one fan stated, while another commented, "we miss Otis." It is clear that Otis brought something to the show that can never be replaced — and while showrunners won't let his spirit die, sometimes, there is no replacing a character's physical presence.