'Chicago Fire' Episode 200: Cast Teases Easter Eggs — 'Some Details That'll Touch You' in Season 10
Fans watching Chicago Fire Season 10 can look forward to episode 200, a major milestone for the NBC One Chicago series. The beginning of the season wrapped up a few storylines, like the capsized boat mission at the end of season 9. And, of course, character conflicts and romances delved even deeper. But what's to come for episode 200? The Chicago Fire cast teased details.
'Chicago Fire' Season 10 Episode 5 marks episode 200 — and the cast teases details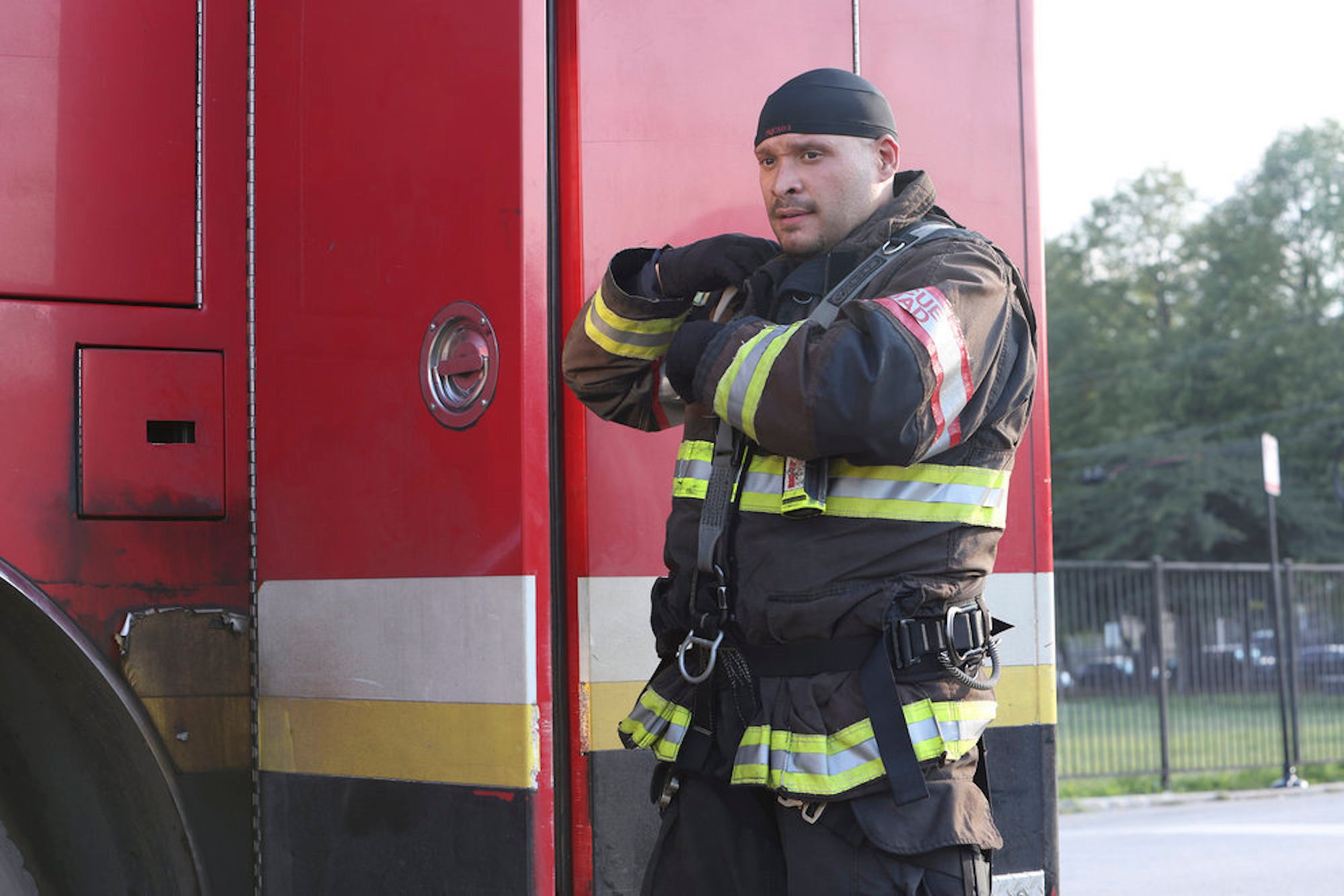 TV Insider reminds us Chicago Fire began in 2012 — and the other One Chicago shows, like Chicago P.D. and Chicago Med joined after. Now that Chicago Fire Season 10 Episode 5 is slated to be a major landmark episode for the show, the Chicago Fire cast reflects on what's to come.
Christian Stolte, the Chicago Fire cast member who plays Randy "Mouch" McHolland, spoke to TV Insider about the event. "[Showrunner] Derek Haas is tuned into the [fact] that the 200th episode should be significant as sort of a landmark episode," Stolte previewed. "There are little callbacks, most of which I can't give examples because most of them are framed around something that I can't talk about yet. But I think if you've been a longtime viewer of the show, you will notice some details that'll touch you."
Joe Minoso, the actor who plays Joe Cruz on the show, also teased how "one specific character" will "go through a moment" in this episode. "They are so needed that it really kind of pushes forward the storyline in a really amazing way," he added.
Episode 200 will delve into cast member Brian 'Otis' Zvonecek who died in season 8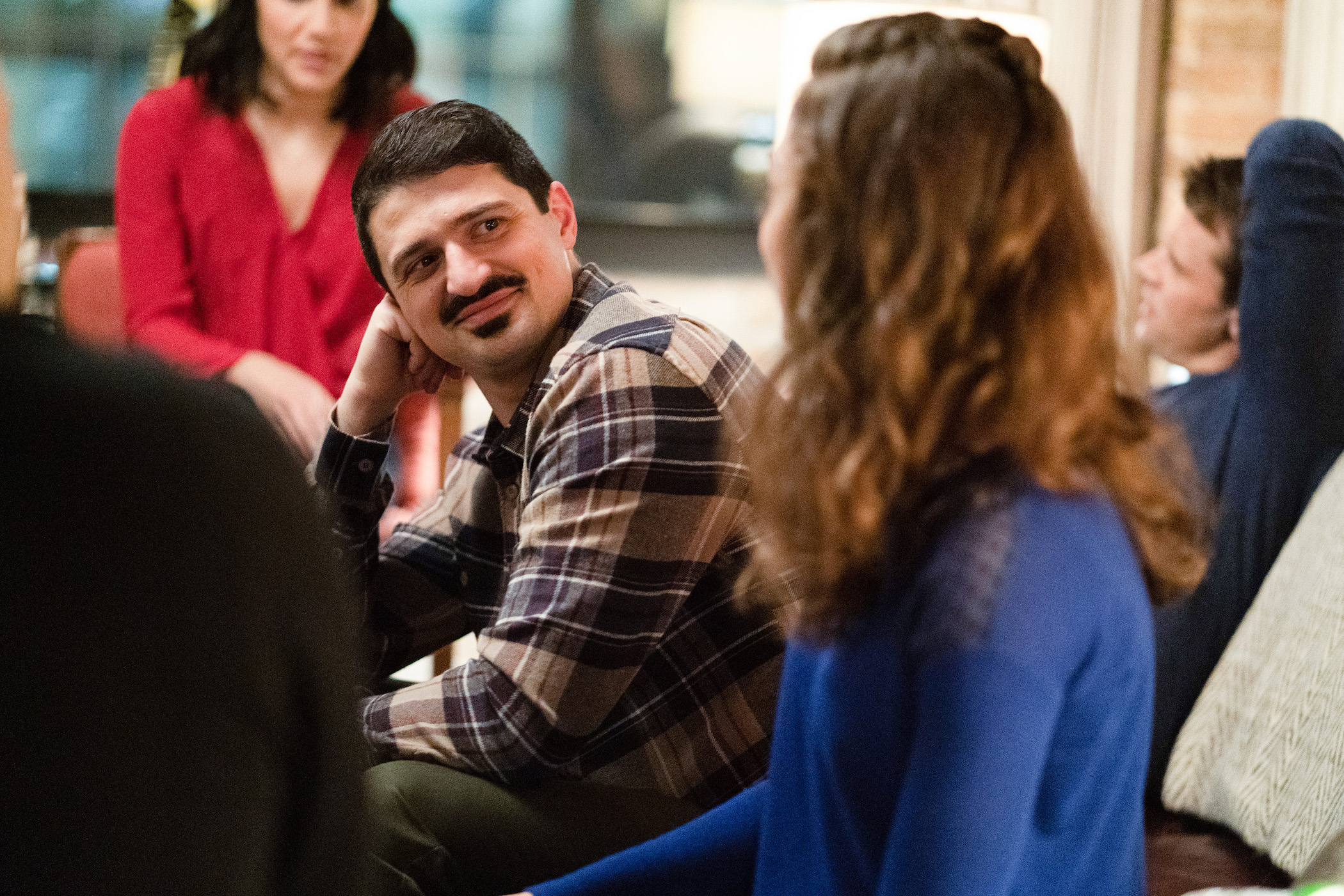 While fans don't know exactly what will happen during Chicago Fire Season 10 Episode 5 just yet, Minoso also teased the episode will revisit the death of Cruz's closest friend, firefighter Brian "Otis" Zvonecek, played by actor Yuri Sardarov. Sardarov and Minoso have a close relationship in real life, so seeing Otis die in season 8 was extremely difficult for Minoso. "It still manifests itself in a lot of different ways, some of which you'll get to experience in the 200th episode," the actor explained to TV Insider.
Chicago Fire executive producer Derek Haas explained to TV Insider why he made the decision for Otis to die in the season 8 premiere. "The audience has to be reminded that these calls are dangerous and sometimes people don't make it," Haas explained. "We thought, what if we killed off Otis and he dies heroically? We realized there was so much emotional landscape we could cover."
At the time, Haas teased a possible return for Sardarov, too. Could it be coming in episode 200? "But if I'm lucky and I can get Yuri to agree, I don't think this will be the last time we see him," Haas noted.
How to watch 'Chicago Fire' Season 10 Episode 5
Fans won't want to miss Chicago Fire Season 10 Episode 5. We imagine production added a number of Easter eggs for true fans to enjoy in episode 200. So, when do new episodes of Chicago Fire Season 10 release, and how can fans watch?
Chicago Fire Season 10 Episode 5 airs Wednesday, Oct. 20, at 9 p.m. EST. Those with cable can watch via NBC. Viewers can also live-stream the episode through the NBC app or via Fubo TV.
Fans hoping to stream the episode after it airs can watch via Hulu. Episodes are added to the streaming service the day after they air live.
Check out Showbiz Cheat Sheet on Facebook!