Is 'Chicago Fire' New Tonight, Jan. 5, 2022? Everything to Know About 'Chicago Fire' Season 10 Episode 10
NBC's One Chicago fans can gear up for Chicago Fire Season 10 Episode 10. A new episode of the beloved show airs soon, and it will pick up right where episode 9 left off. Here's everything fans need to know about the plot of episode 10, plus when it officially airs.
'Chicago Fire' Season 10 Episode 10 features the return of Stella Kidd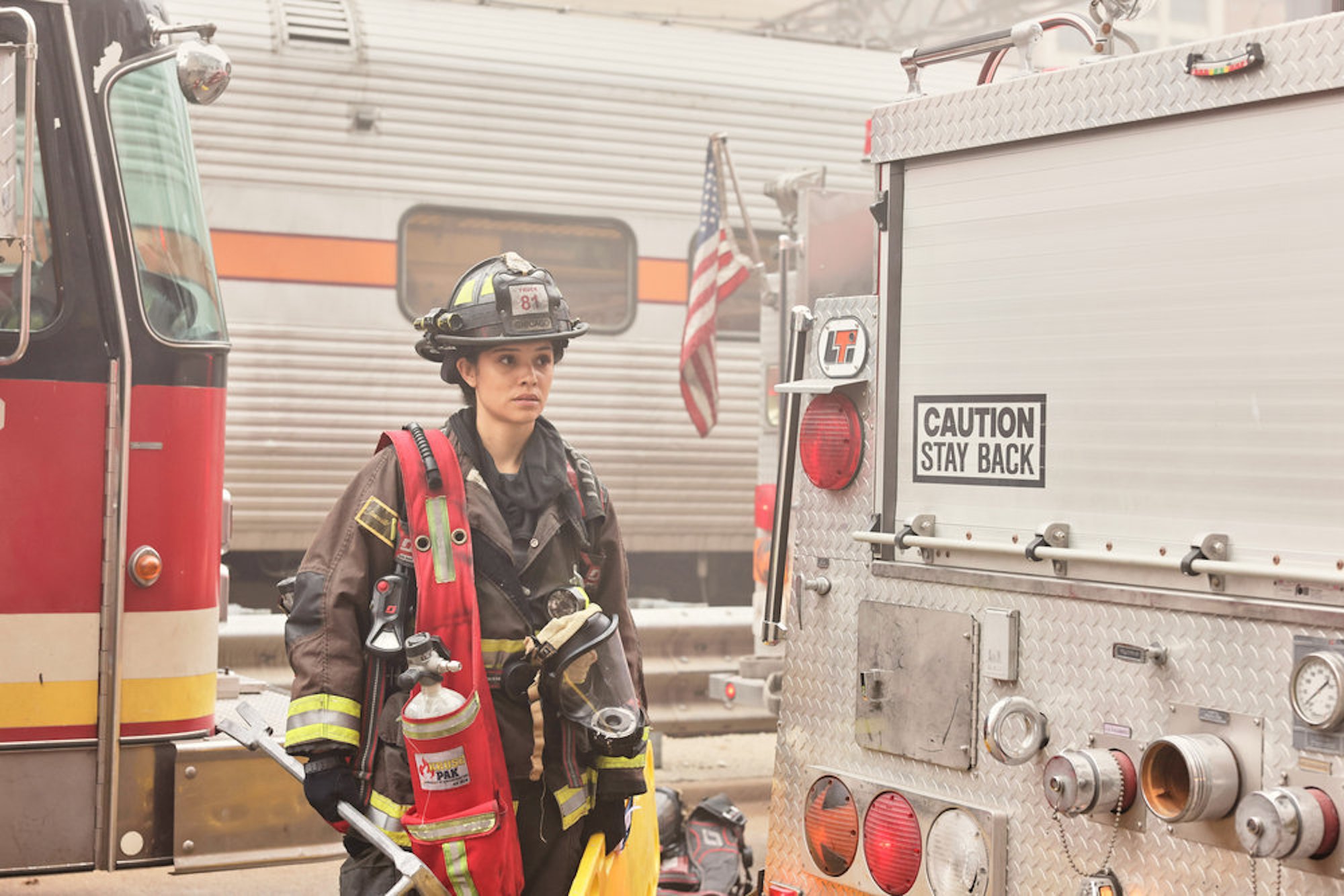 Chicago Fire Season 10 Episode 10 picks up where episode 9 leaves off — and that's with Kelly Severide and Stella Kidd. In episode 9, Severide spoke to Chief Wallace Boden about Kidd's absence, as she left Chicago to pursue her Girls on Fire program in other cities. Unfortunately for Severide, Kidd leaving also seemed to cause issues in their romantic relationship. Now, Kidd's officially back — but she has a lot of explaining to do when it comes to Severide and the rest of the firehouse.
The promo video for the new episode, titled "Back With a Bang," shows Severide and Kidd talking alone. "You just stopped calling me back," Severide tells Kidd. "You just left." He then asks her if she's seeing someone new — and she doesn't seem to answer.
One Chicago Center gave the official synopsis for Chicago Fire Season 10 Episode 10, too. The NBC synopsis reads: "Stella Kidd returns to Firehouse 51. The team must work together to put out a potassium fire in a tunnel. After that incident, Ritter begins to worry about a young cop who witnessed the fiery death of a truck driver."
Is 'Chicago Fire' new tonight, Jan. 5, 2022? Everything to know about the release
So, is Chicago Fire new tonight, Jan. 5, 2022? Chicago Fire Season 10 Episode 10 officially premieres on Jan. 5 via NBC during its usual timeslot — 9 p.m. EST.
The other One Chicago shows also return with brand-new episodes on Jan. 5. Chicago Med returns at 8 p.m. EST, and Chicago P.D. returns at 10 p.m. EST on NBC.
While the One Chicago shows are back for now, they will go on another hiatus in February 2022. The Winter Olympics begin on Feb. 4, 2022, and end on Feb. 20, 2022. Because NBC airs the Winter Olympics, the One Chicago shows will go on another break during this time. But after the Olympics end, fans can anticipate more new episodes.
Is Matt Casey gone for good? What can fans expect moving forward?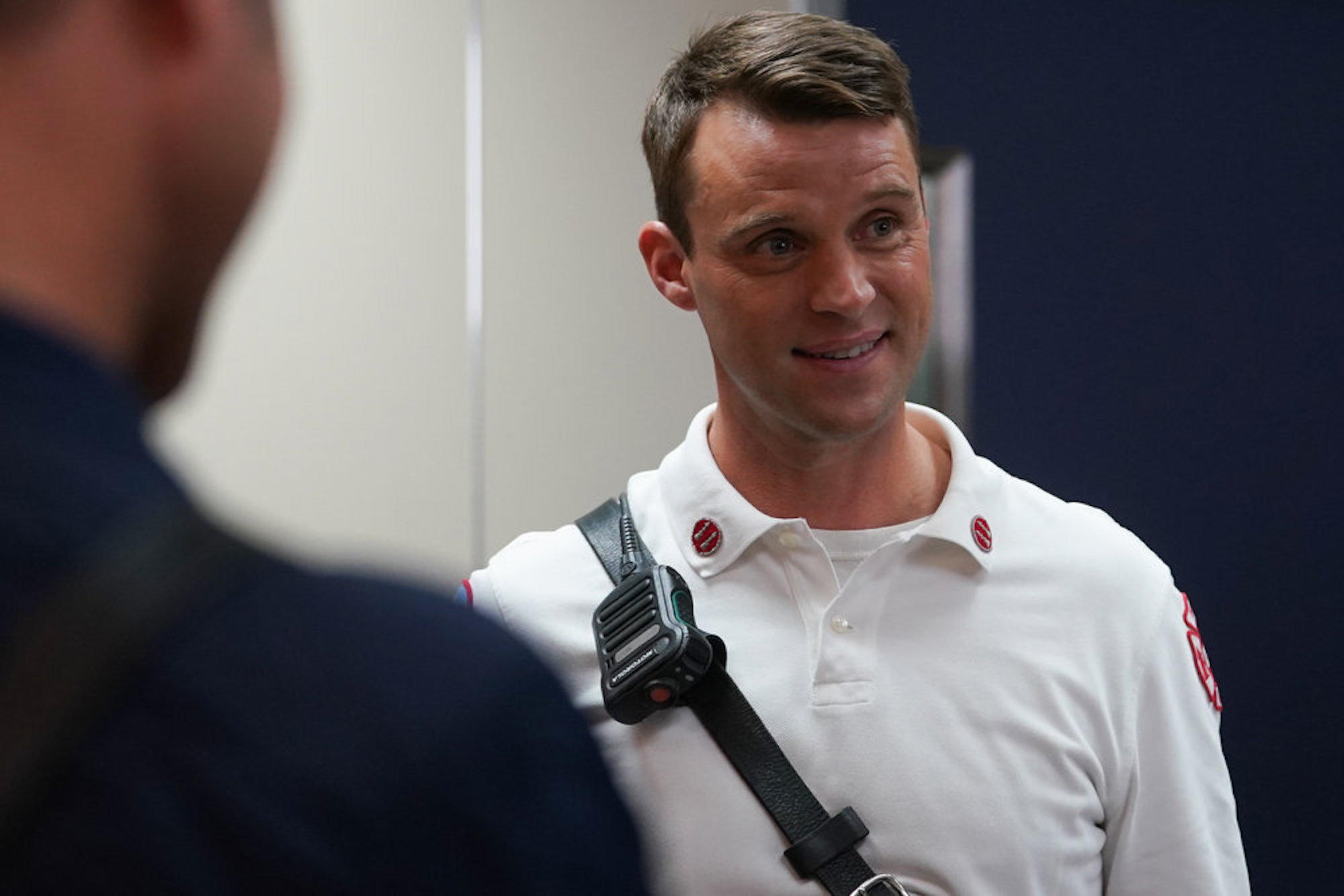 While Chicago Fire Season 10 Episode 10 will likely focus on Stella Kidd and Kelly Severide, what else can fans expect from the season? In episode 9, Jason Pelham was awarded Matt Casey's position as lieutenant, so we expect to see this play out during the season. Additionally, Kidd wanted the lieutenant position. It will be interesting to see Kidd's reaction to Pelham getting the position she hoped to attain.
Also in episode 9, Blake Gallo admitted he had feelings for Violet Mikami. This will certainly continue in new episodes.
Fans want to know what's going on with Matt Casey, too. Is he gone for good after leaving the firehouse earlier in the season? Unfortunately, it seems actor Jesse Spencer needed a change of pace and has no immediate plans to return to the show. But Spencer noted he's open to possibly return in the future.
"I never try to predict what's going to happen production-wise, but we're in the camp of whenever Jesse [Spencer] wants to come do an episode with us, we will move mountains and earth to make that happen," showrunner Derek Haas told Us Weekly. 
Check out Showbiz Cheat Sheet on Facebook!
RELATED: 'Chicago Fire' Season 10: 2 Cast Members Who Left in 2021, Plus 1 Cast Member We Expect to See More in 2022