'Chicago Fire' Season 10: 3 Cast Members Most Likely to Leave in 2022
'Chicago Fire' Season 10 could see a few more cast members leave the firehouse -- and it could happen soon. Here are our predictions.
Fans of NBC's One Chicago shows were shocked when Matt Casey left Chicago Fire Season 10. Casey was a staple on the show — and it had fans wondering who could possibly leave next. Given the current trajectory of the season, we have a few predictions on the next people who might get cut from Firehouse 51.
[Spoiler alert: Chicago Fire Season 10 Episode 14 spoilers ahead.]
Is Jason Pelham leaving 'Chicago Fire' Season 10? It seems likely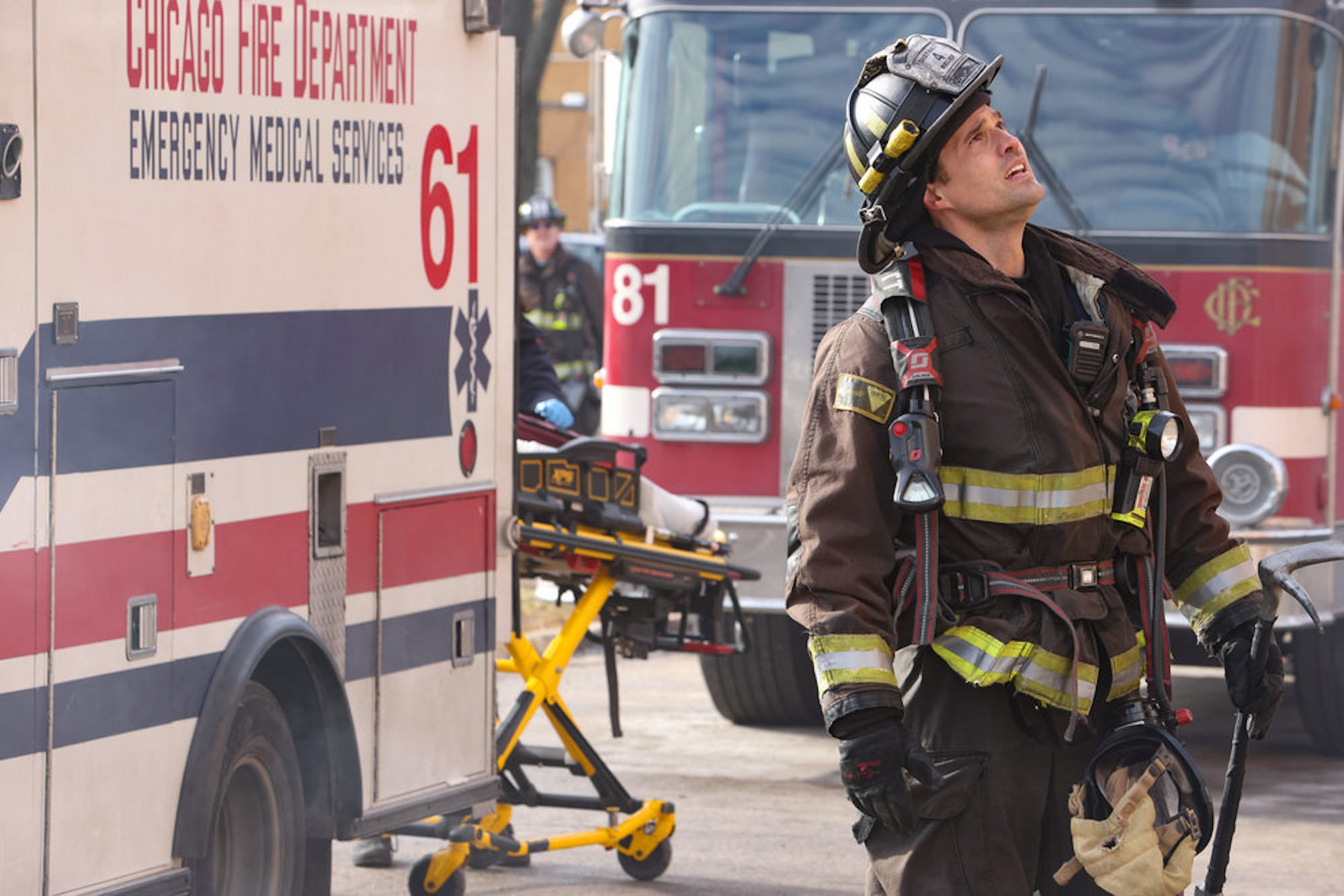 Jason Pelham, played by Brett Dalton, is a relative newcomer to the series. He was promoted to Matt Casey's lieutenant position after performing quite well for the firehouse. And, because Stella Kidd was busy with her Girls on Fire program, Chief Wallace Boden thought of him as the perfect fit for the position. But Pelham's situation took a turn with Kidd's return to the firehouse. Now, it looks like he might willingly give up his lieutenant position.
So, is Jason Pelham leaving Chicago Fire Season 10? All signs point to yes. In Chicago Fire Season 10 Episode 14, Kidd told Boden she wanted to take a position at a different firehouse, and he cleared her to do so. But when Pelham heard wind of this, he wouldn't have it. He told Kidd he'd go over to the other house while she took over his position on Truck 81. Pelham then stated he cleared the idea with Boden.
Pelham's transfer certainly points to his departure from the show. But fans will have to see what happens.
Sylvie Brett could also leave due to her relationship with Matt Casey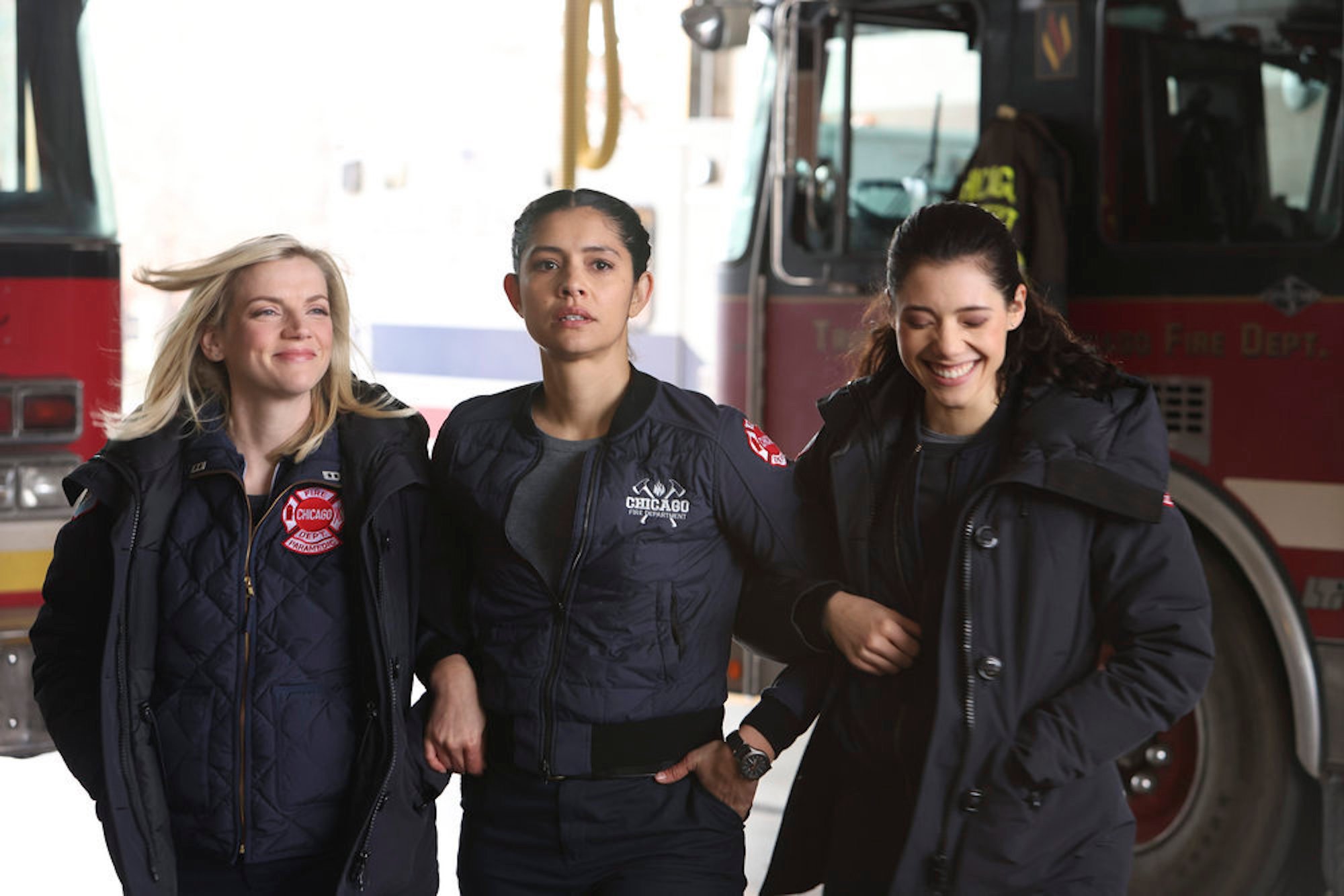 Matt Casey and Sylvie Brett (played by Kara Kilmer) seemed like the ideal couple. And fans wondered what would happen once Casey left during Chicago Fire Season 10. Currently, they're sustaining a long-distance relationship. But could the distance cause them to drift apart — or could it cause Brett to leave Chicago Fire completely?
One Chicago Center reminds us Brett once accepted a job in Indiana to sustain a relationship. While she later returned to Chicago, she may choose to take this approach again with Casey. She's also taken time to leave Chicago and visit Casey on the West Coast. The closer and more serious the two get, the more likely it seems that Brett may leave the firehouse for her relationship.
Blake Gallo could leave in the wake of Violet Mikami and Chief Hawkins' romance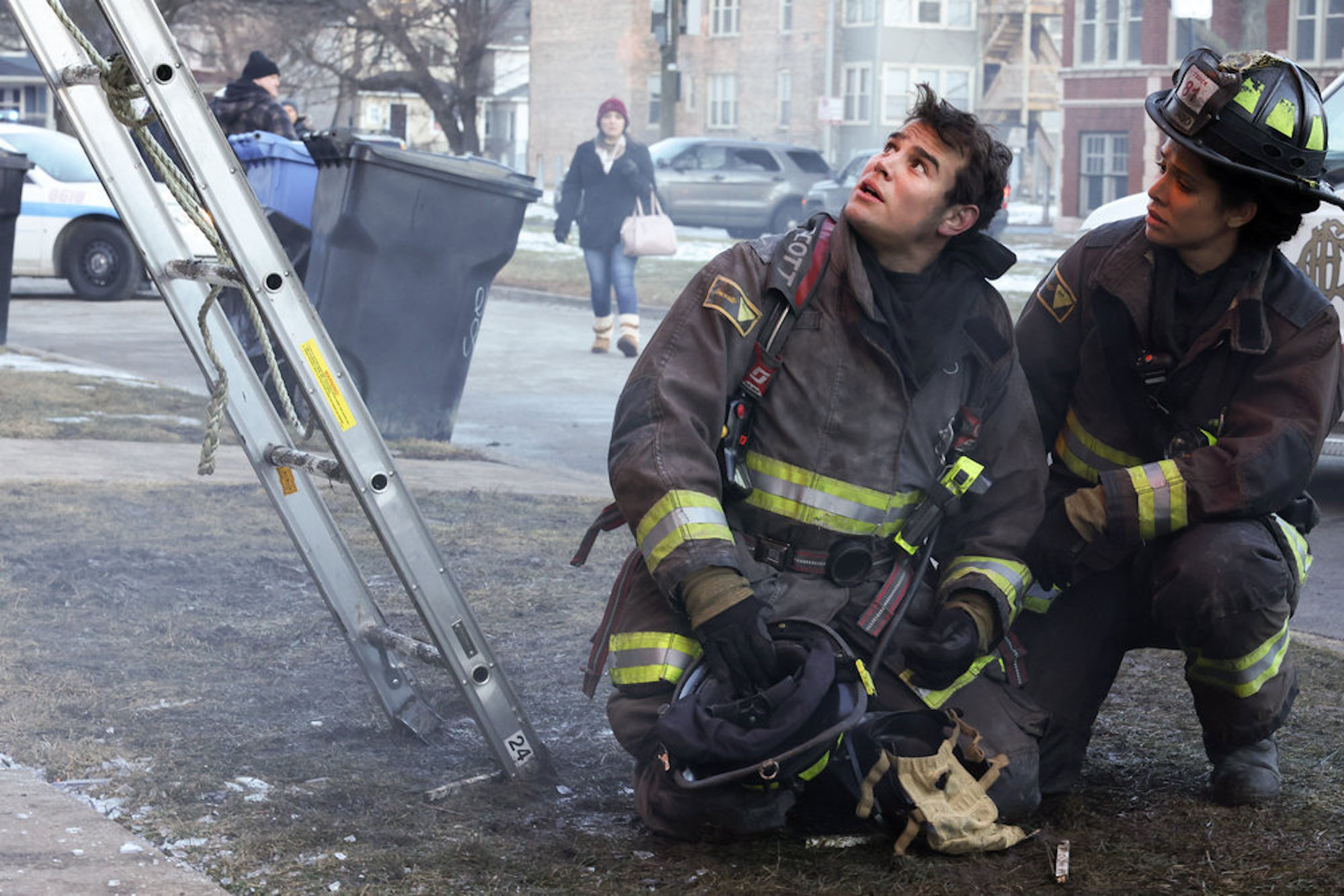 Fans might see Blake Gallo (Alberto Rosende) be the third Chicago Fire Season 10 cast member to leave. Gallo and Violet Mikami's romance is officially dead as Mikami continues her secret relationship with Chief Hawkins. This potentially leaves Gallo with less storyline.
Additionally, in Chicago Fire Season 10 Episode 14, Gallo seemed eager to learn more and take additional classes to up his skills after seeing an incredible rescue. Severide seems happy to help Gallo up his skills, but if Gallo can get into a class, show creators may use this as a reason to get rid of his character completely.
With that said, Gallo might represent the younger, newer generation of firefighters. With more storylines in the works, we could see him stick around.
Chicago Fire Season 10 airs Wednesdays at 9 p.m. EST on NBC.
Check out Showbiz Cheat Sheet on Facebook!