'Chicago Fire' Season 10: Is Chief Wallace Boden Leaving?
NBC's Chicago Fire Season 10 already saw the loss of Jesse Spencer as Matt Casey — and now, fans are worried they might see other fan-favorite cast members leave. Chicago Fire Season 10 Episode 18 focuses on Chief Wallace Boden, as the promo suggests he is in a precarious situation. So, is Wallace Boden leaving Chicago Fire? Here's what to know.
'Chicago Fire' Season 10 Episode 18 brings Chief Wallace Boden to the forefront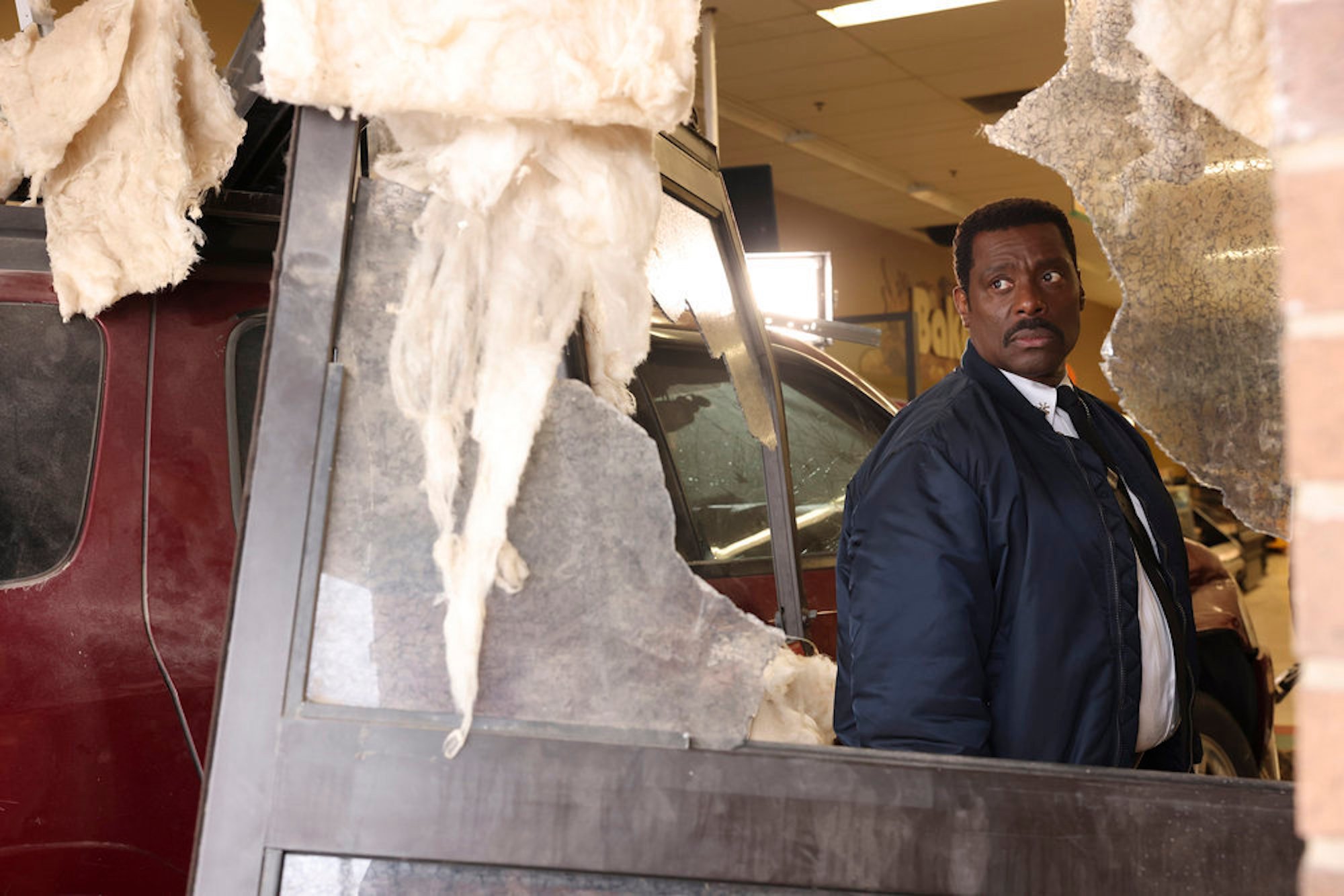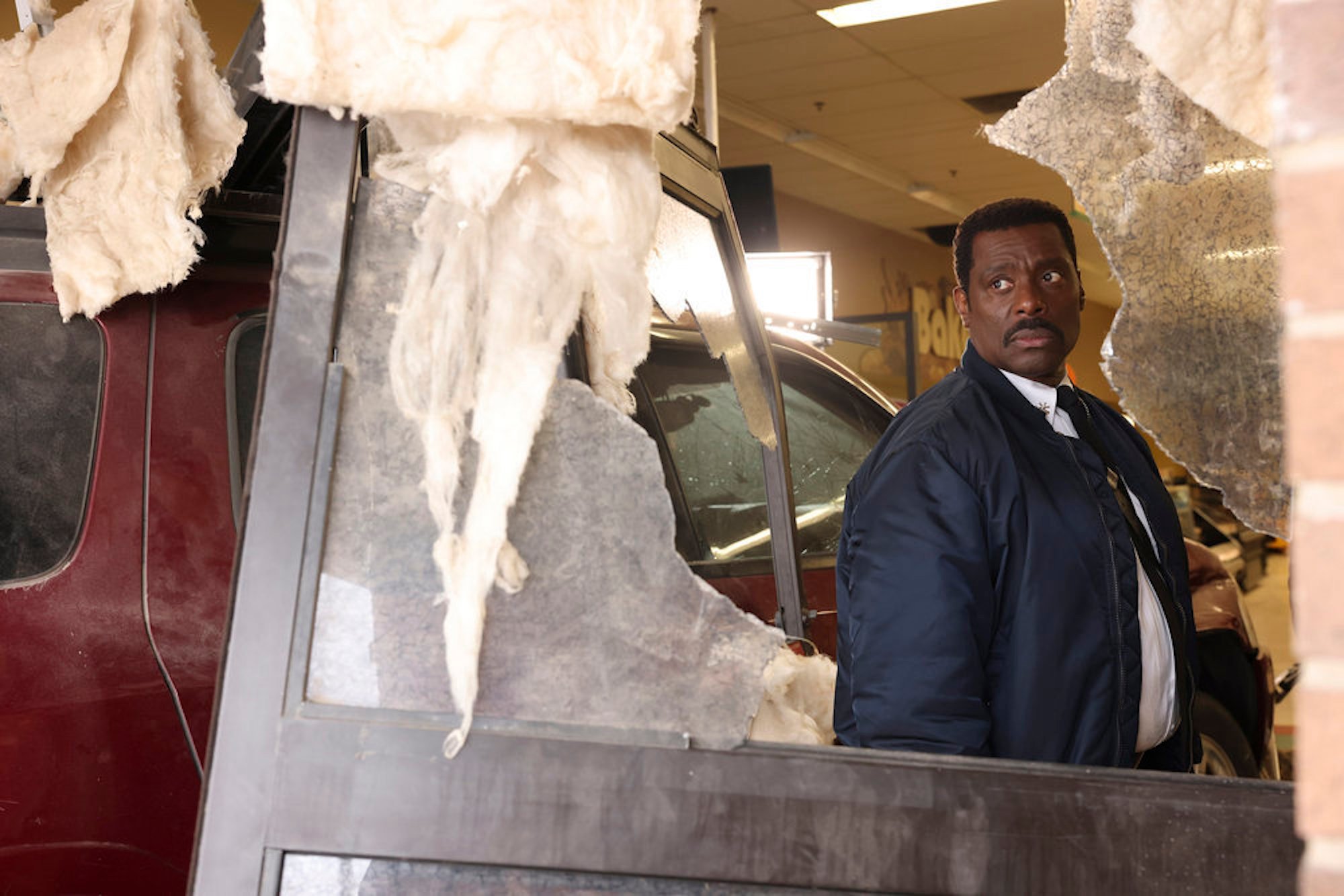 The promo for Chicago Fire Season 10 Episode 18 suggests Chief Wallace Boden is in trouble. It begins with Boden in a grocery store shopping when the commotion begins. "Everyone, get on the ground!" an assailant shouts while holding a gun in the grocery store. He then states he "has hostages," so it seems Boden will get trapped in the store.
"I'm a firefighter," Boden says in the promo. "It's my job to rescue people. No one needs to die." The promo then ends with Boden coming face to face with the assailant holding a gun to Boden's chest.
Chicago Fire Season 10 hasn't focused too much on Boden, so fans are excited to see him in action. At the beginning of the season, he accepted a promotion to become the Deputy District Chief. This temporarily removed him from Firehouse 51, but he was able to return. Now, it seems he'll get some renewed focus in episode 18 — though some fans are worried he could leave or die.
Is Wallace Boden leaving 'Chicago Fire' Season 10?
So, is Wallace Boden leaving Chicago Fire Season 10? Thankfully, it doesn't look like there's any indication Boden is leaving the firehouse. The beginning of the season showed how his new position might take him away from Firehouse 51, but his return brought great relief to fans. If Boden was to leave, he would've done so permanently at the beginning of the season.
"It's about the events of that firehouse," showrunner Derek Haas told TV Insider about Boden's promotion. "So, we'll occasionally see Boden stepping out to mind his other houses that he's now responsible for in his district. But the fact that he's headquartered at 51, he's just still tight with those guys. And if you had to ask him, he would say this is his favorite shift."
Boden actor Eamonn Walker has a fantastic track record of sticking with the show. He's played Boden in the Chicago Fire cast since 2012, and he's also made appearances in Chicago P.D., Chicago Med, and Chicago Justice. According to IMDb, Walker doesn't have any upcoming projects aside from Fire, which is a good sign he'll stick around.
Eamonn Walker loves speaking to fans about the show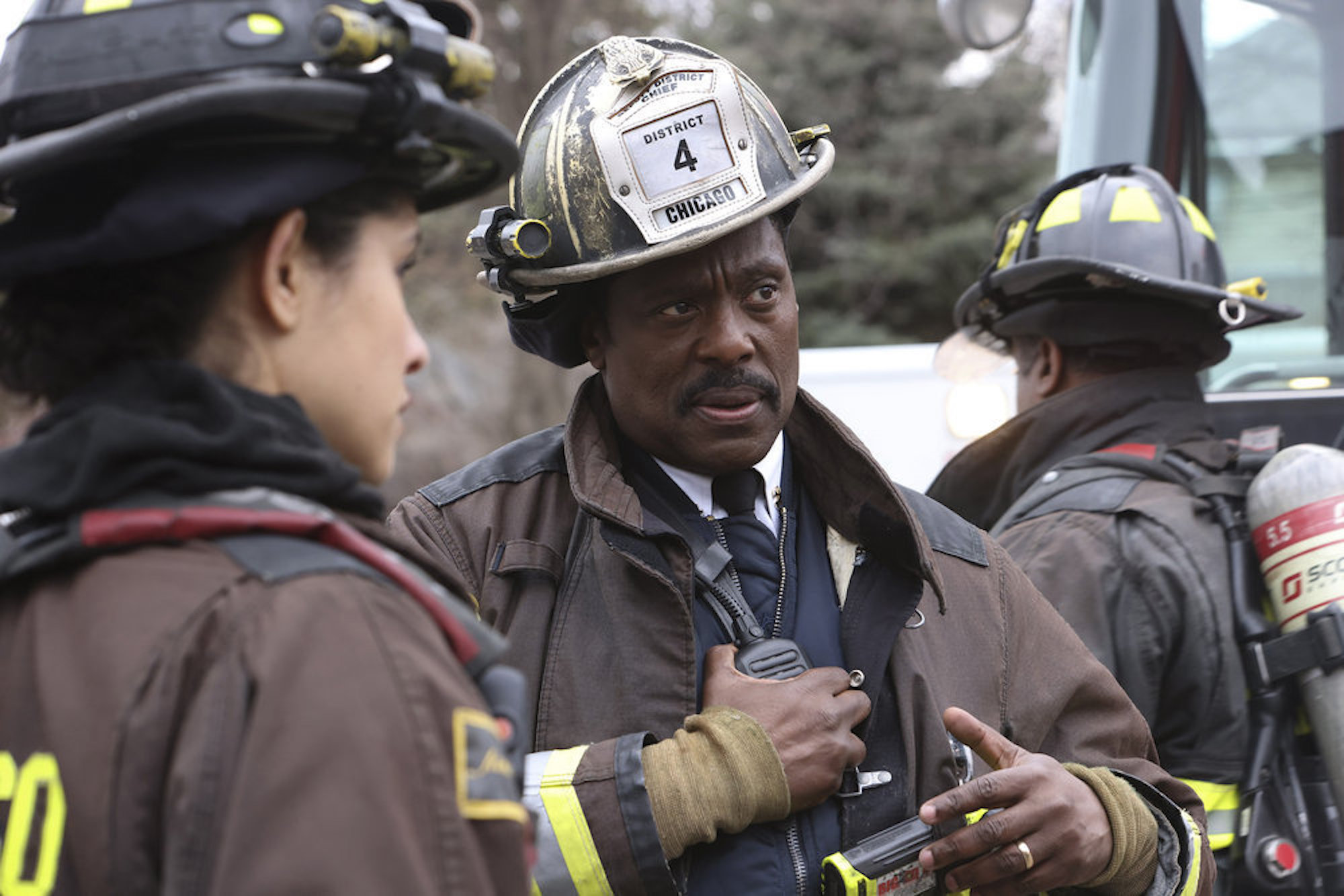 Chief Wallace Boden actor Eamonn Walker loves connecting to Chicago Fire fans. This is even more evidence to suggest he's not going anywhere.
"I'm old school, so I like to meet people in the street," he said during an interview, according to Hollywood Outbreak. "So, for me, the best part of what happens with the show is when people come up to me in the street, or in a bar, or somewhere like that, and they go on about the episodes and quote lines at you. That makes me really, really happy. … I see the joy, and that lets me know we're doing something right."
Chicago Fire Season 10 airs Wednesdays at 9 p.m. EST on NBC.
Check out Showbiz Cheat Sheet on Facebook!