'Chicago Fire' Season 10: This Detail a Fan Noticed on Instagram Might Point to Stella Kidd Becoming Lieutenant
Stella Kidd might still be gunning for the lieutenant position in 'Chicago Fire' Season 10 -- and a fan thinks they saw a hint that points toward this happening.
Fans are excited to see what's in store for the remainder of Chicago Fire Season 10 after NBC's One Chicago shows return from their winter hiatus. The episodes prior to the hiatus focused on Stella Kidd's return as well as Jason Pelham taking over Matt Casey's position as lieutenant. But one fan noticed a clue on Instagram that might suggest Kidd takes over Pelham's position.
Does Stella Kidd make lieutenant? 'Chicago Fire' Season 10 saw a new lieutenant in Matt Casey's absence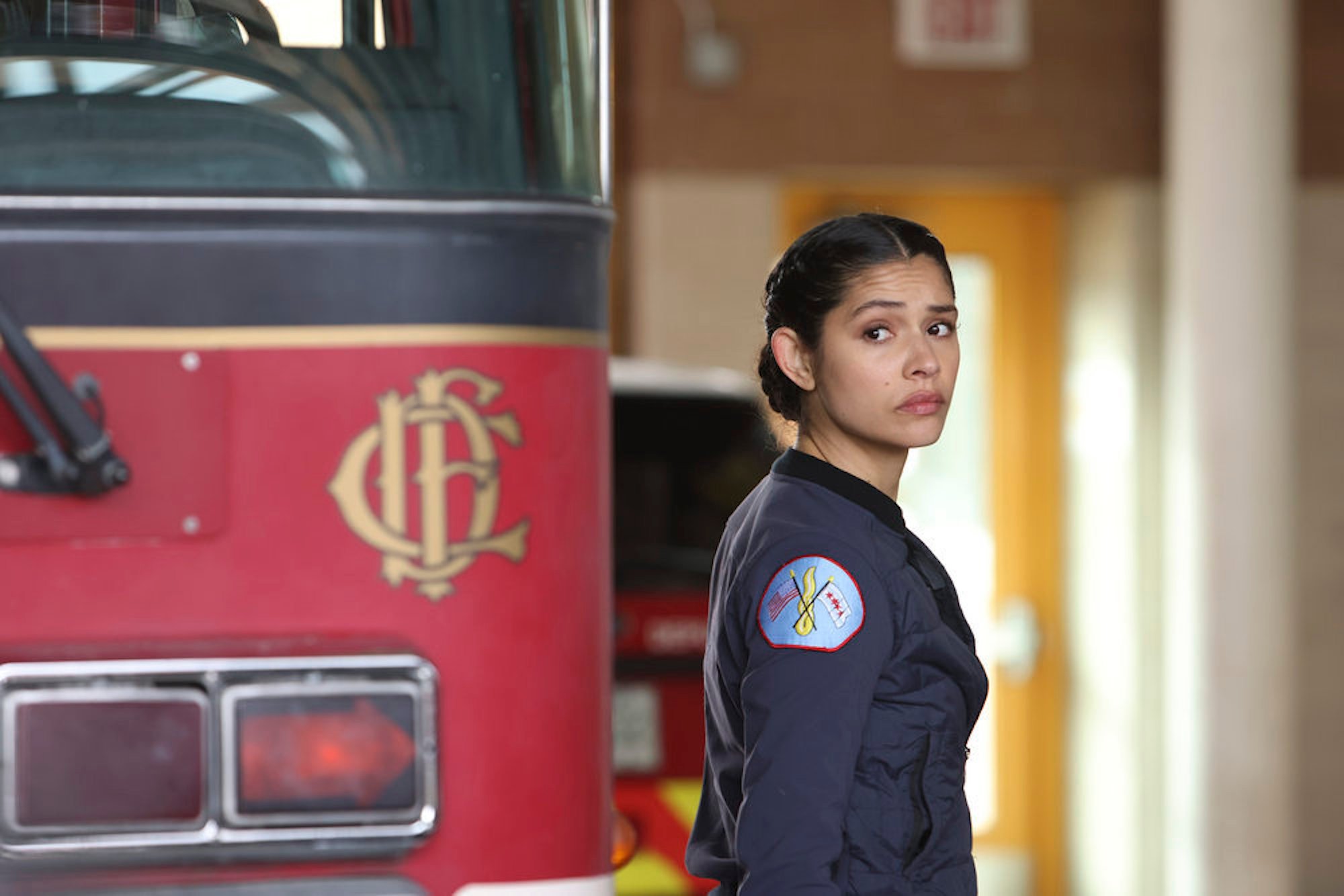 Chicago Fire Season 10 saw the return of Stella Kidd. So, is Stella Kidd returning to Chicago Fire for good? Kidd fans can rejoice, as it seems she returned from her Girls on Fire program permanently — at least for now. But her return proved rocky. She and Kelly Severide were on shaky ground after she failed to return his calls when she left Chicago. And while Chief Wallace Boden hoped to see her take Matt Casey's position as lieutenant, she didn't return in time.
Because of Kidd's absence, Boden awarded the lieutenant position to Jason Pelham. But mishaps in later episodes put his position into question. Kidd stood up for Pelham and ultimately made sure he stayed as the lieutenant, but actor Miranda Rae Mayo told CinemaBlend that the position's still on Kidd's mind.
"I think that she wants to do well," Mayo said. "I think that that's very important to her to do, once she steps into that position to be fully committed because that's what that firehouse deserves."
A fan noticed a detail on Instagram that might suggest she replaces Jason Pelham
Jason Pelham appears to be in a better place as lieutenant going forward in Chicago Fire Season 10. And Kelly Severide just gave Stella Kidd a ring to solidify their engagement, thus giving her something else to focus on aside from the position she didn't achieve. But one fan noticed a detail on Instagram that still might point to Kidd taking the position from Pelham.
Randy Flagler, a Chicago Fire cast member who plays Harold Capp, posted a video of cast members together on Feb. 5, 2022. The cast is surrounding a Winter Olympics balloon, and the caption indicates they're watching the games. Miranda Rae Mayo, Joe Minoso, Tony Ferraris, and Andy Allo all attended.
One fan seemed to notice what Mayo was wearing. "OK, everyone, look at Miranda's jacket and shirt," the fan commented. "I believe that's a LIEUTENANT uniform. Randy … you giving some things away."
If the fan's correct in what they noticed, then perhaps the cast filmed a recent episode that suggests Jason Pelham loses the position after all. Pelham actor Brett Dalton isn't in the video with the other cast members, either.
When does 'Chicago Fire' Season 10 return?
So, when does Chicago Fire Season 10 return after the Winter Olympics? NBC's One Chicago shows return with fresh content on Wednesday, Feb. 23, 2022. One Chicago Center reports the Olympics conclude on Feb. 20, and the shows resume on the Wednesday afterward.
When Chicago Fire returns, fans can expect a lot more of Stella Kidd, Kelly Severide, and Jason Pelham, too. Showrunner Derek Haas talked to TV Guide about what's to come. "And then second, what about this lieutenant spot that was on Truck 81 and [Kidd] didn't come and claim it and now the spot has been claimed by Pelham?" Haas noted. "So, those are two things that can drive the plots of upcoming episodes, and so you'll be seeing more of that."
Check out Showbiz Cheat Sheet on Facebook!