'Chicago Fire' Season 10: Is Emma Jacobs Leaving After Threatening Chief Hawkins?
Could Emma Jacobs leave 'Chicago Fire' after gunning for Violet's job in season 10 episode 20? Here's what we know so far.
NBC's Chicago Fire Season 10 Episode 20 brought Emma Jacobs' true intentions to light. Violet Mikami had a feeling Emma was gunning for her job — and she's right. Now that Emma threatened Chief Evan Hawkins, will she leave Firehouse 51, or will she get her way?
[Spoiler alert: Chicago Fire Season 10 Episode 20, "Halfway to the Moon," spoilers ahead.]
Emma Jacobs threatened Chief Evan Hawkins after Violet Mikami's alleged mistake on the job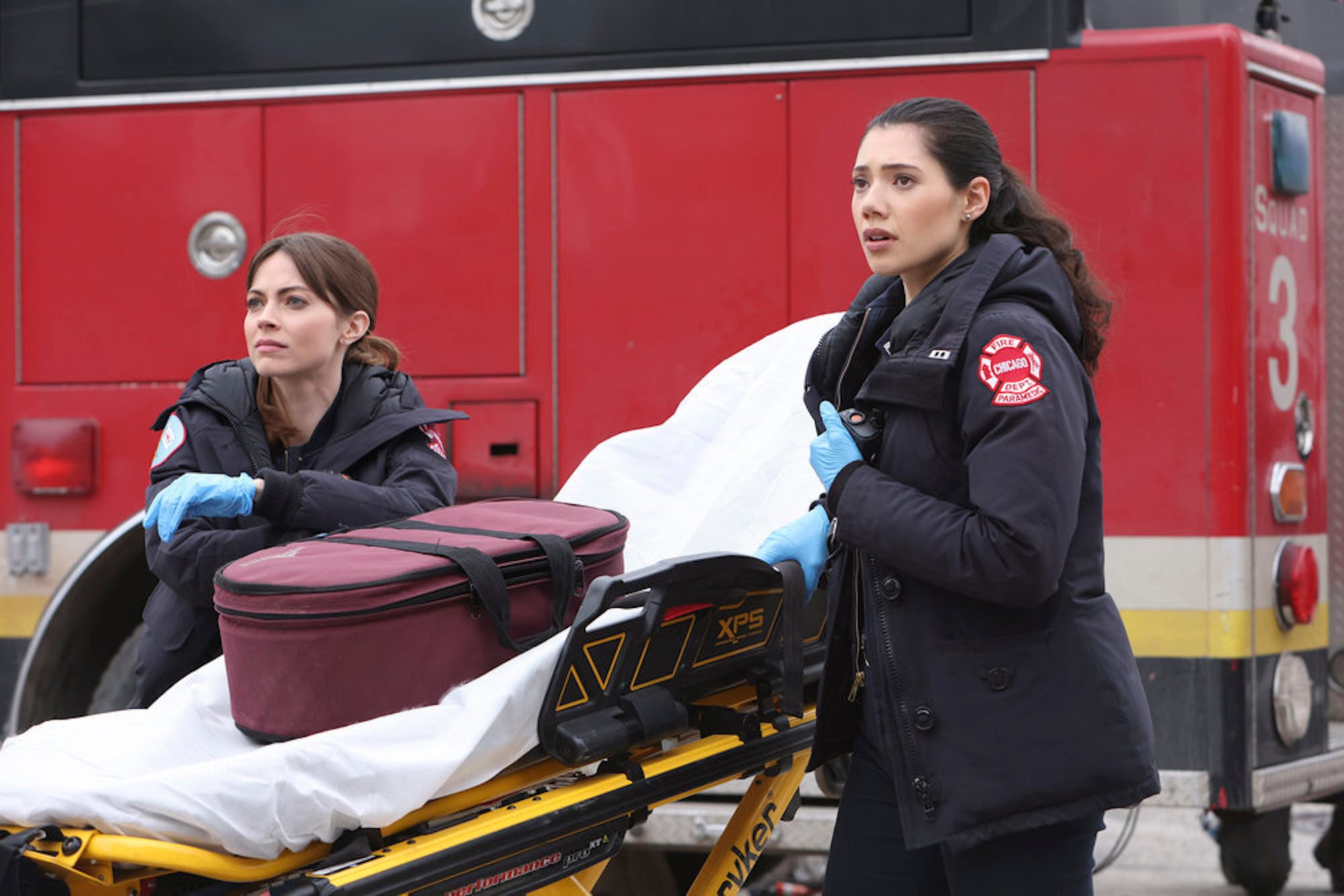 Violet Mikami, Darren Ritter, and Blake Gallo have been suspicious of Emma Jacobs since her arrival at Firehouse 51. One Chicago Center reminds us Ritter looked into Emma's background, and he found she lied about her pre-med credentials.
"I called admissions at Johns Hopkins, asked about Emma Jacobs … had a hunch", Ritter said earlier in Chicago Fire Season 10. "She never attended that school …. I'm telling you, there's something off about her."
Now, in Chicago Fire Season 10 Episode 20, Violet fears Emma gunning for her job. While Emma acted sweetly to Violet throughout the episode, the medical call they responded to together went awry. Violet noticed the jump bag she brought didn't have the nebulizer mask they needed. Violet swears she'd never forget such an important piece of equipment, making viewers believe Emma purposely removed the mask from the bag.
At the end of episode 20, Emma approaches Chief Evan Hawkins with a threat. She wants to take over Violet's position after the blunder with the nebulizer mask — and wants Hawkins to help transfer Violet. Additionally, Emma knows about Hawkins and Violet's romantic relationship, giving Hawkins less opportunity to stand against Emma's actions.
Is Emma Jacobs leaving 'Chicago Fire'?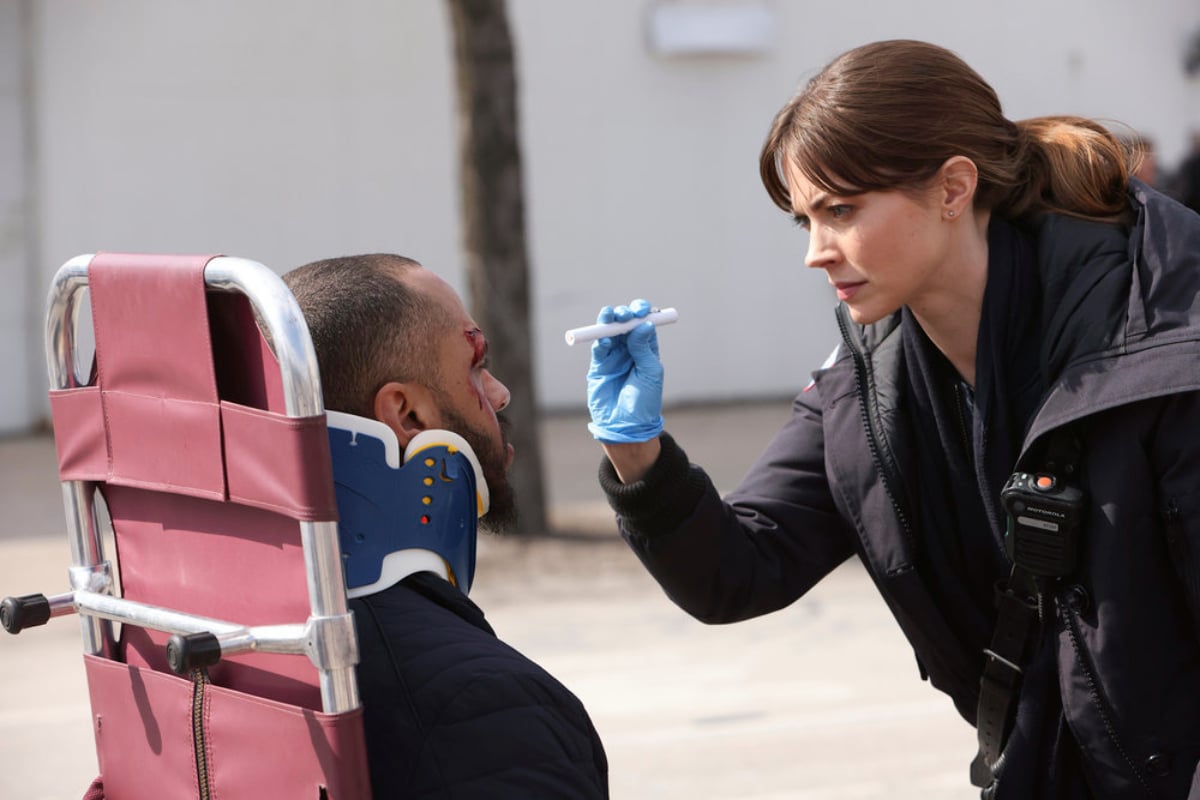 So, is Emma Jacobs leaving Chicago Fire Season 10? After episode 20, the lines seem drawn in the sand. Either Chief Hawkins helps Emma take over Violet's position and Violet gets transferred, or Violet may face termination. Alternatively, Hawkins could find a way to get Emma out of Firehouse 51.
There's no indication that Emma leaves the firehouse before the season ends. IMDb lists Emma actor Caitlin Carver as showing up in the final episode. Additionally, the synopsis of the finale features more conflict between Emma and Violet.
"The big wedding day arrives and Firehouse 51 welcomes Casey back to celebrate the joyous occasion," the synopsis reads. "Emma's plans to replace Violet come to a shocking end."
Executive producer Derek Haas also told Deadline that the Emma storylines will continue throughout the entire season. "Violet just called her a sociopath in the episode that just aired last week and she also says that [Emma] is trying to take her job. That storyline is continuing, I will say," he said. "There's still more to be revealed in the coming episodes that are a lot of fun."
Will Violet Mikami get fired in 'Chicago Fire' Season 10?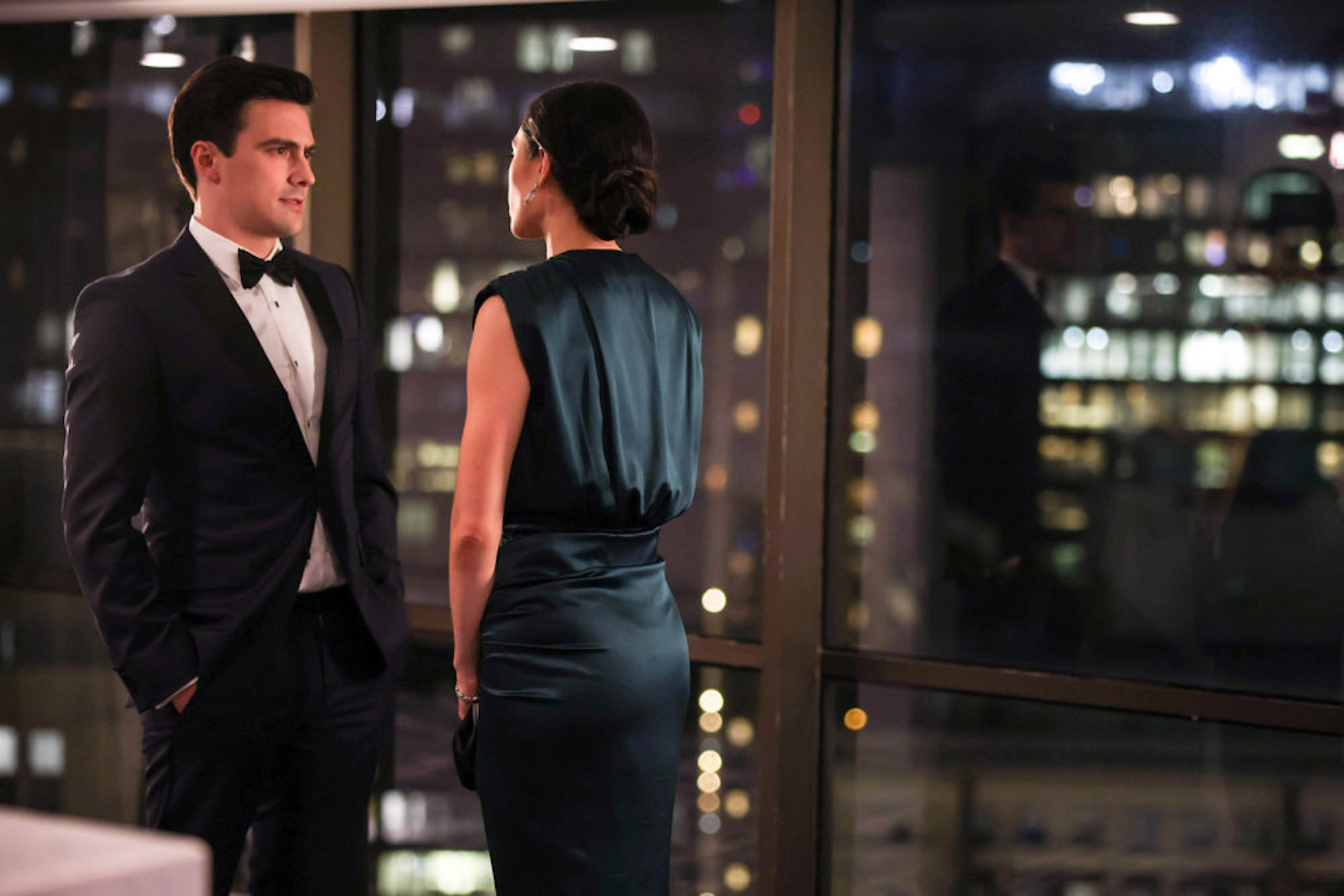 If Emma Jacobs is here to stay after the threats she doled out in Chicago Fire Season 10 Episode 20, what happens to Violet Mikami? Does she get fired?
It's unclear what becomes of Violet, but we can't imagine she'll lose the job she's worked so hard for at Firehouse 51. Additionally, Darren Ritter has evidence that shows Emma lied about her credentials, which could put her in trouble with the rest of 51. It seems like it'll all come to a head in the Chicago Fire Season 10 finale — though it's doubtful Violet will be fired or transferred before then.
Chicago Fire Season 10 airs Wednesdays at 9 p.m. EST on NBC.
Check out Showbiz Cheat Sheet on Facebook!