'Chicago Fire' Season 10 Episode 17 Recap: A New Paramedic Arrives
NBC's One Chicago shows picked up with new content on April 6, 2022. Chicago Fire Season 10 Episode 17, "Keep You Safe," revisited a few relationships and brought new storylines to the forefront. Not only that, but a new paramedic joined the team. Here's a Chicago Fire Season 10 Episode 17 recap.
[Spoiler alert: Chicago Fire Season 10 Episode 17 spoilers ahead.]
'Chicago Fire' Season 10 Episode 17 explores more of Joe Cruz and Javi, the boy he saved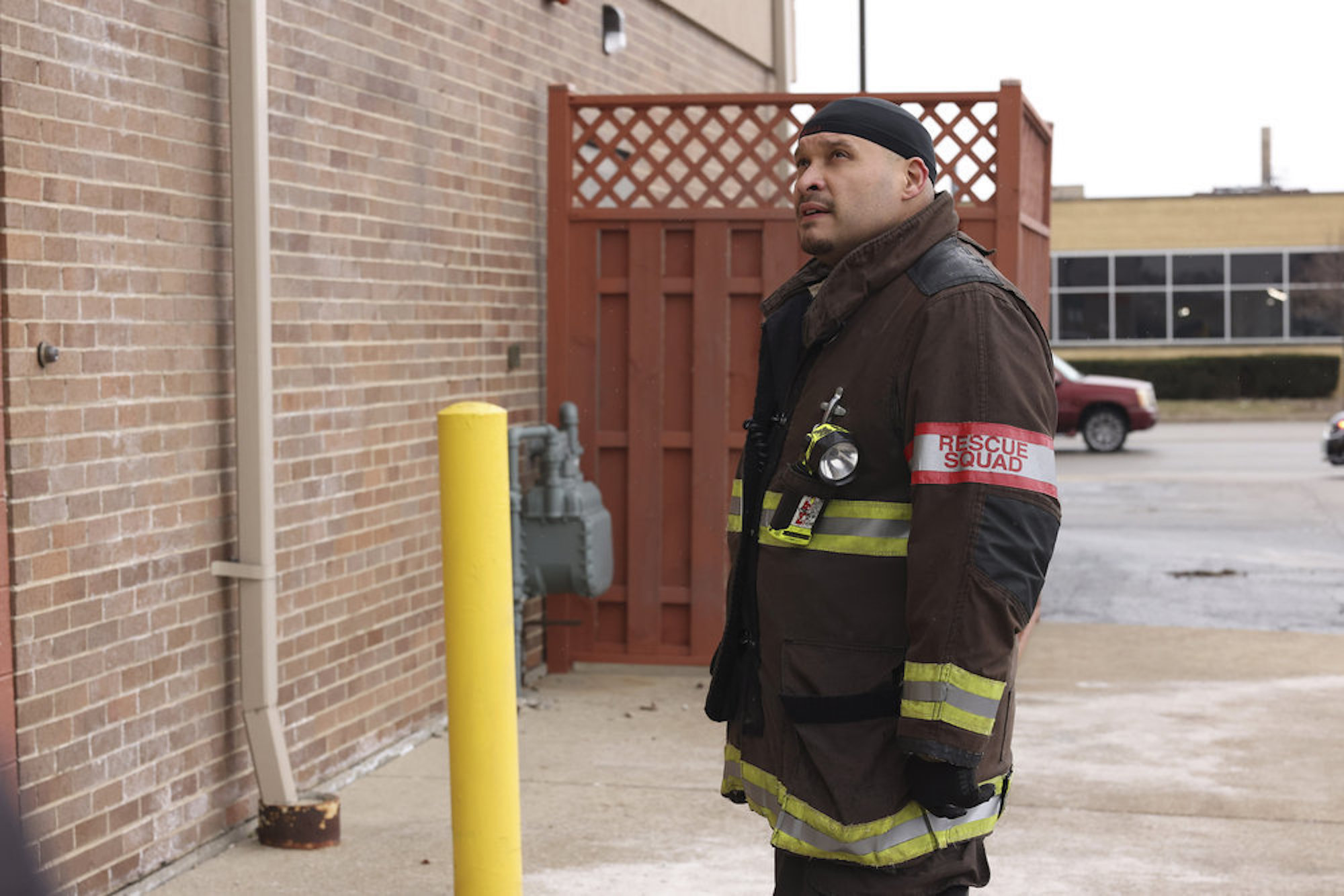 Before Chicago Fire Season 10 Episode 17, Joe Cruz connects with Javi, an immigrant boy he comes across during an apartment fire. Episode 17 shows Cruz getting closer with Javi, who now stays in his home. He also learned Javi didn't have any family available to care for him, so he temporarily chose to adopt the child.
Throughout the episode, Cruz and his wife, Chloe Allen, encourage Javi in school and at home — and it does wonders for the child. He begins to excel in class. Ultimately, by the end of episode 17, they decide to allow Javi to stay in their home permanently, which Javi loves.
Stella Kidd rescues an abused woman in a car accident
The primary storyline in Chicago Fire Season 10 Episode 17 revolved around a car accident. Stella Kidd, who was on the scene, helped treat the driver and a young woman named Adrianna in the back of the car. After the driver was helped out of the car, he took off on foot even when Violet Mikami warned him he needed medical attention. The passenger in the car died and was announced DOA.
The team then figured out that the driver who took off on foot didn't own the car. Kidd headed to Chicago Med to get more details from Adrianna, as she noticed Adrianna had a bruise on her neck that could point to domestic violence. At first, Adrianna doesn't spill any details to Kidd. But once Kidd explains she also experienced domestic violence at the hands of an ex, Adrianna explained what she knew.
Adrianna explained she was romantically involved with the driver, Tiller. He took the passenger at gunpoint to get the passenger to withdraw money from various accounts with her in the backseat. Adrianna tried to escape the vehicle, but Tiller drove faster and more erratically, resulting in the crash. After Kidd's encouragement, she went to the police with the details.
Violet Mikami and Chief Evan Hawkins get into trouble for their relationship
Violet and Chief Hawkins' relationship was also at the center of Chicago Fire Season 10 Episode 17. Hawkins told Violet that someone anonymously tipped the firehouse off to their relationship, getting him into trouble. Violet assumes Blake Gallo is behind it, and she confronts him aggressively. Gallo promises Violet that while he's not happy with the relationship, he'd never do anything to hurt their friendship.
As for Hawkins and Violet, Hawkins then tells Violet he needs time and space away from her. But by the end of the episode, he can't stay away. He surprises her at her apartment, and they kiss.
A new paramedic, Emma, shows up — and she caught Blake Gallo's attention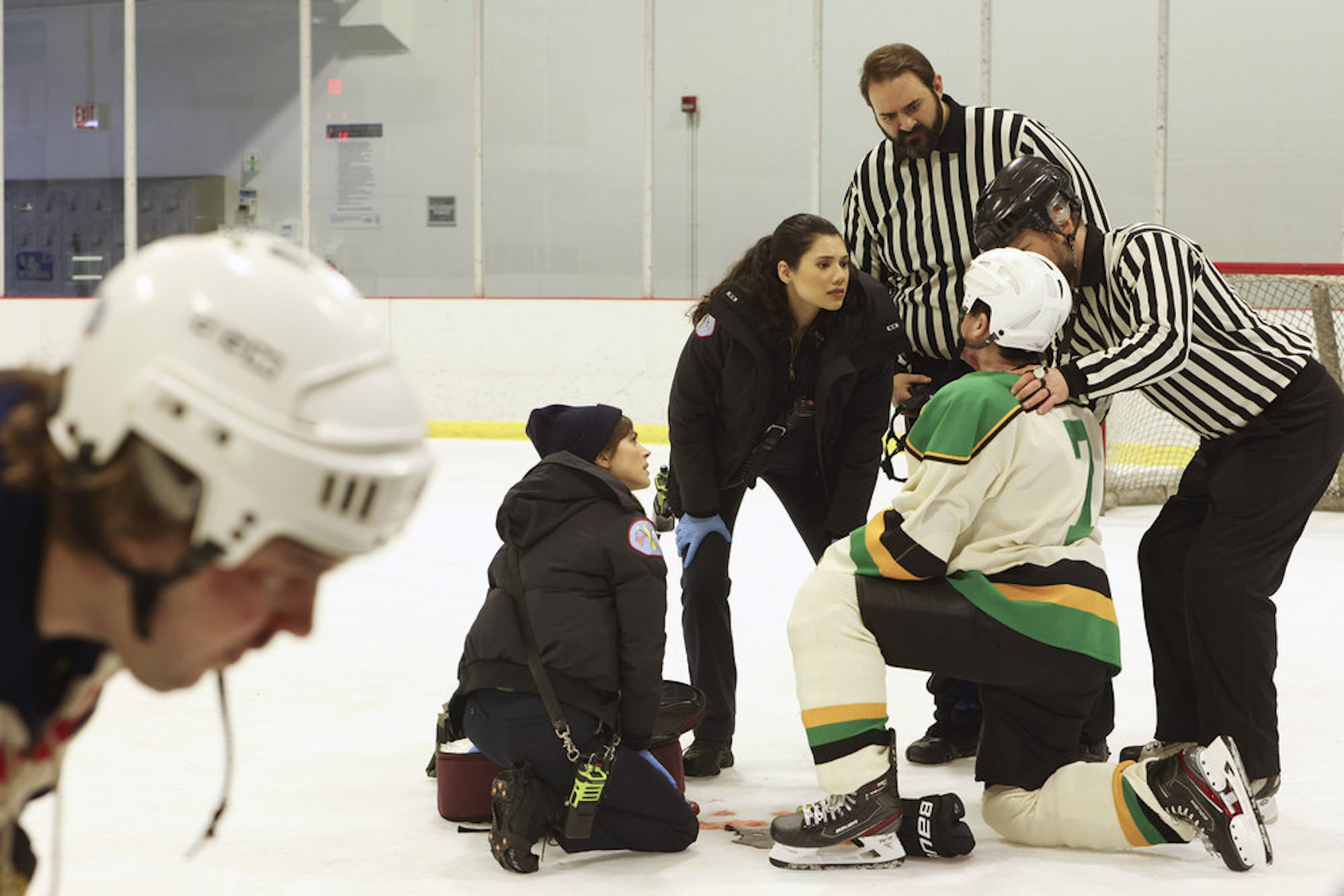 Finally, a new paramedic joins the team in Chicago Fire Season 10 Episode 17. Emma, played by Caitlin Carver, seems unaffected by the blood and violence that often surrounds the paramedics. And she also starts to form a bond with Blake Gallo. Toward the end of the episode, she gets extremely flirty with Gallo, which will certainly cause issues with Violet moving forward.
Chicago Fire Season 10 airs Wednesdays at 9 p.m. EST on NBC.
Check out Showbiz Cheat Sheet on Facebook!