'Chicago Fire' Season 10: Instagram Hints 2 Beloved Characters Returning in Holiday Episode
'Chicago Fire' Season 10 Episode 9 is slated to be the holiday episode fans are anticipating -- and there are quite a few hints to suggest two beloved characters return during the episode. Here's who fans may see.
Chicago Fire Season 10 already went through the devastating loss of Matt Casey. Jesse Spencer decided to leave the show for now, and his character, Casey, left Chicago to take care of personal business for at least three years. But as one door closes, another opens. And it seems fans can get hyped to potentially see a few characters who've been missing all season long. Here's what showrunners keep hinting at for the Chicago Fire Season 10 holiday episode.
Is Stella Kidd leaving 'Chicago Fire'? Fans suspect she may return in the holiday episode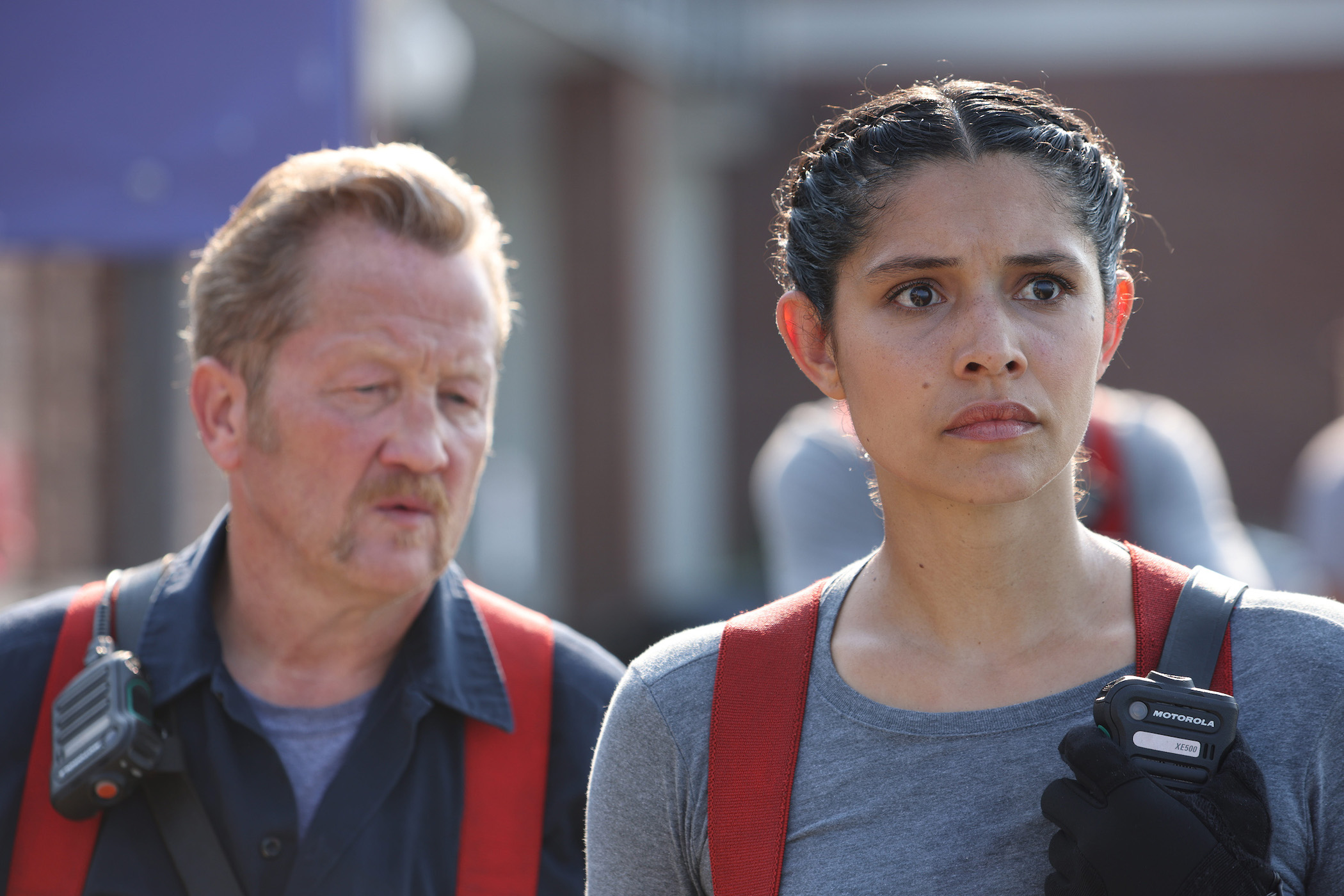 Fans keep wondering if Stella Kidd is leaving Chicago Fire, as she's been missing throughout Chicago Fire Season 10. Currently, she's in Boston working on her Girls on Fire program while the rest of the crew — including her fiancé, Kelly Severide, fight fires in Chicago. But it might not be long before we see her again. Fans suspect she could return in the Chicago Fire Season 10 holiday episode slated to air on Dec. 8, 2021.
Showrunner Derek Haas spoke to TVLine about Stella Kidd. Currently, Matt Casey still needs someone to permanently replace him — and fans would love if Kidd got the job done. While Haas didn't say whether Kidd takes Casey's place permanently, he did say she returns to Chicago "before the end of this calendar year." There's only one more episode of Chicago Fire in 2021, so that means she'll have to appear in episode 9 — the holiday episode.
Instagram hints the beloved dog, Tuesday, will also return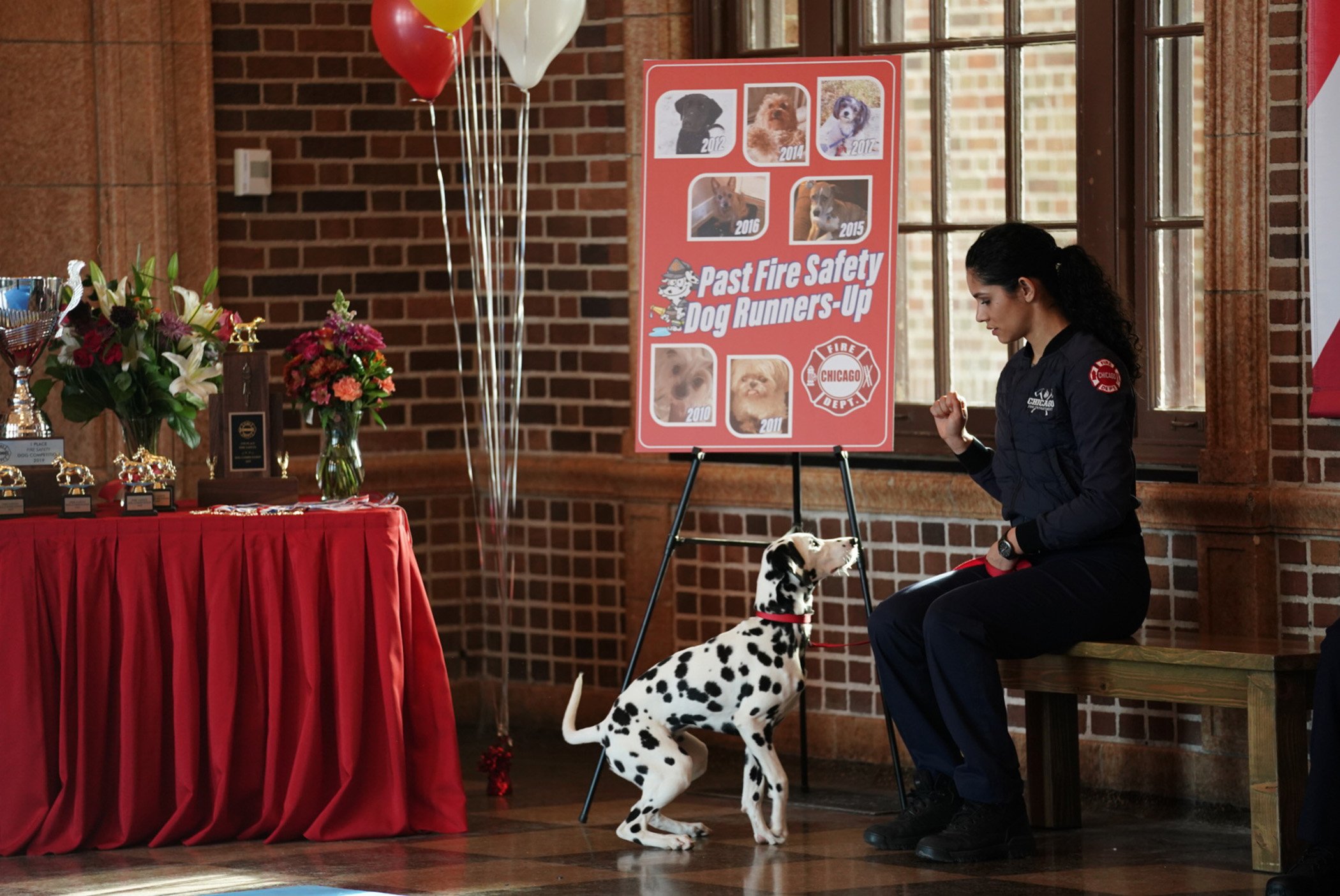 Stella Kidd isn't the only one long-last character fans might see in Chicago Fire Season 10 Episode 9. Tuesday, firefighter Darren Ritter's female Dalmatian, hasn't been on the show all season long. But several Instagram posts suggest Tuesday will make her great return in the near future, and possibly even for the holiday episode.
On Nov. 12, 2021, Tuesday's official Instagram posted a photo of her in front of a laptop at a desk with a lot of paperwork. "Did you know that when there's a script with my name in it she has a zoom meeting with lots of people, including the director," the Instagram post reads. "They talk about all the details, I listen for two words: peanut butter!"
Additionally, on Nov. 3, 2021, Instagram posted a photo of Tuesday in front of a banner of NBC's One Chicago shows. "Do you see what I see?" the caption notes. "Oh my spots, it was so hard to sit still because of my excitement!"
Fans can't forget Stella Kidd had a relationship with Tuesday in the past, too. Perhaps they'll reenter season 10 together.
When does 'Chicago Fire' Season 10 return in 2021?
So, when does Chicago Fire Season 10 return in 2021? All of NBC's One Chicago shows went on winter break starting after episode 8, which aired Nov. 10, 2021. The official Twitter announced all of the shows will return on Dec. 8, 2021. The shows reportedly go on another break until the beginning of January 2022.
Showrunner Haas talked excitedly about Chicago Fire's holiday event, so fans can't wait to see it on Dec. 8, 2021. Chicago P.D. and Chicago Med don't appear to get their own holiday specials, so the seasonal episode is exclusive to Fire.
"For the first time in years, as long as I can remember, we're doing a holiday episode," Haas told TVLine. "Episode 9 is going to make the Hallmark Channel jealous of our holiday episode." 
Chicago Fire Season 10 airs Wednesdays at 9 p.m. EST on NBC.
Check out Showbiz Cheat Sheet on Facebook!