'Chicago Fire' Season 10: Matt Casey and Stella Kidd Will Have a Future Scene Together, Showrunner Hints
Article Highlights:
Actor Miranda Rae Mayo said Stella Kidd isn't leaving during Chicago Fire Season 10
Showrunner Derek Haas hinted at a future scene between Stella Kidd and Matt Casey
Miranda Rae Mayo wants to see Stella Kidd move up in a different firehouse
[Spoiler alert: Spoilers ahead for Chicago Fire Episode 200 and Chicago Fire Season 10.]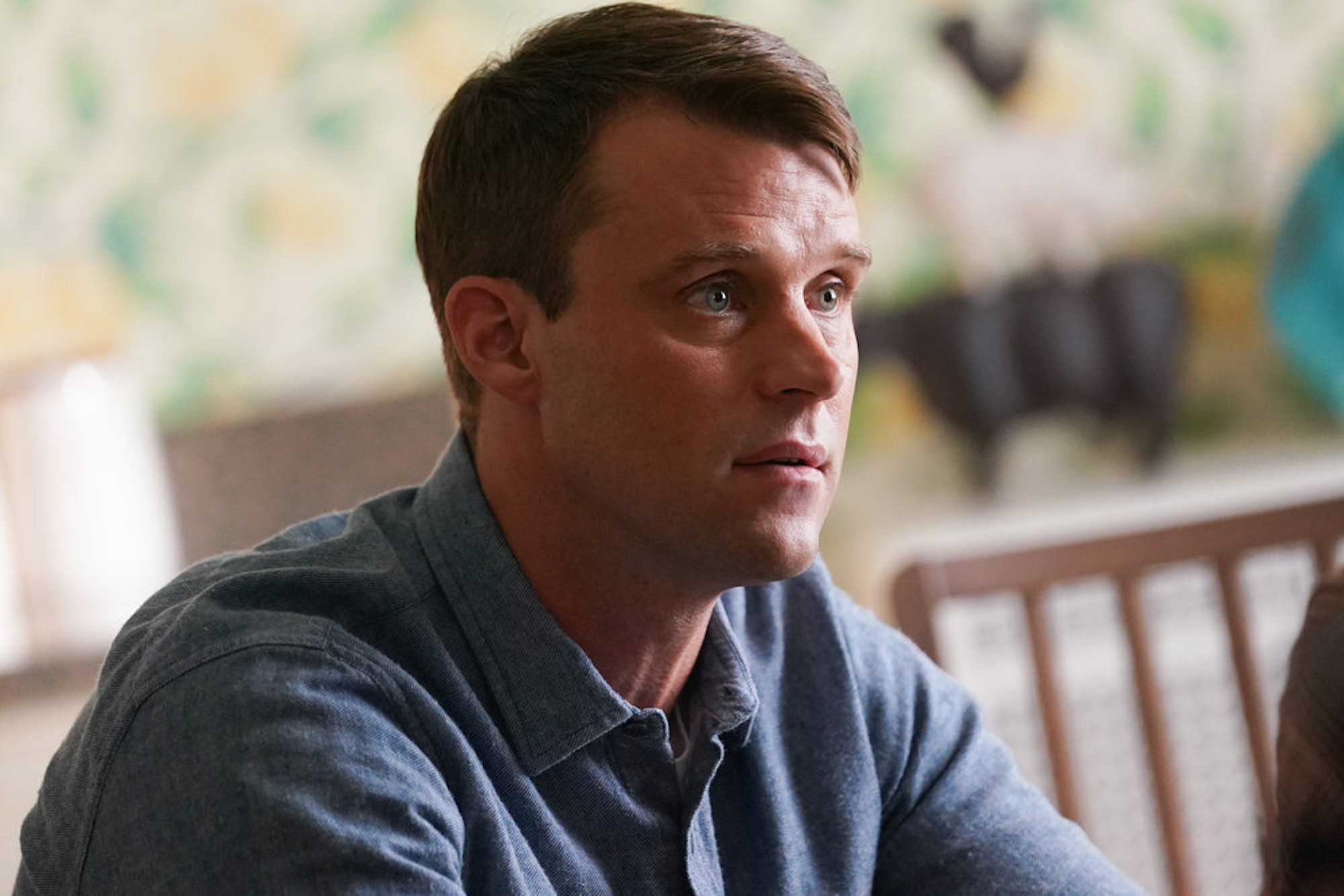 Chicago Fire Episode 200 marked a major milestone for the show — and it also saw the departure of a fan-favorite character. Actor Jesse Spencer plays Matt Casey, and the rest of the cast said goodbye to Casey in Chicago Fire Season 10 Episode 5. But showrunner Derek Haas hinted we'll still see future scenes with Stella Kidd and Casey despite Casey's departure from the show.
Did Stella Kidd leave 'Chicago Fire'? Fans are concerned she may be next
Fans had a feeling Chicago Fire Episode 200 would feature Matt Casey's goodbye. Chicago Fire Season 10 Episode 5 showed the difficult decision Casey had to make. Ultimately, he chose to leave the firehouse behind after learning the late firefighter Andy Darden had two sons in need in Oregon.
Casey isn't the only cast member fans have questions about, though. Where is Stella Kidd going on Chicago Fire? Parade notes she was missing from episode 200, as she's busy taking care of her Girls on Fire business. Additionally, she passed her lieutenant test and received a promotion — but Firehouse 51 doesn't have room for another high-ranking firefighter. If Kidd wants the promotion, she has to leave the firehouse behind.
While viewers will see less of Kidd in season 10, she's not leaving the show behind completely. Actor Miranda Rae Mayo confirmed her character will return.
Will Matt Casey be back on 'Chicago Fire'? Showrunner hints at an episode with both Casey and Kidd
While Matt Casey seems to have left the firehouse for good, will Casey be back on Chicago Fire at any point in the future? Spencer noted there's a strong possibility his character will return in the future.
"And there's always a chance I'll come back, too," Spencer said, according to Deadline. "We're still toying with the 'Will Casey come back?' That's a possibility, you know. Derek [Haas] and I talked about that and it's a possibility for me too."
So, what would a Casey return look like? Haas envisions scenes between Casey and Kidd happening. "With Jesse possibly coming back at some point in this season, we'll see a Kidd/Casey scene I'm sure," he said, according to Parade. And the most likely scenario for this scene would be at Kidd and Kelly Severide's wedding. Spencer said he would absolutely return to the show so Casey could show up as the best man for Severide.
Could Stella Kidd replace Matt Casey in the firehouse in 'Chicago Fire' Season 10?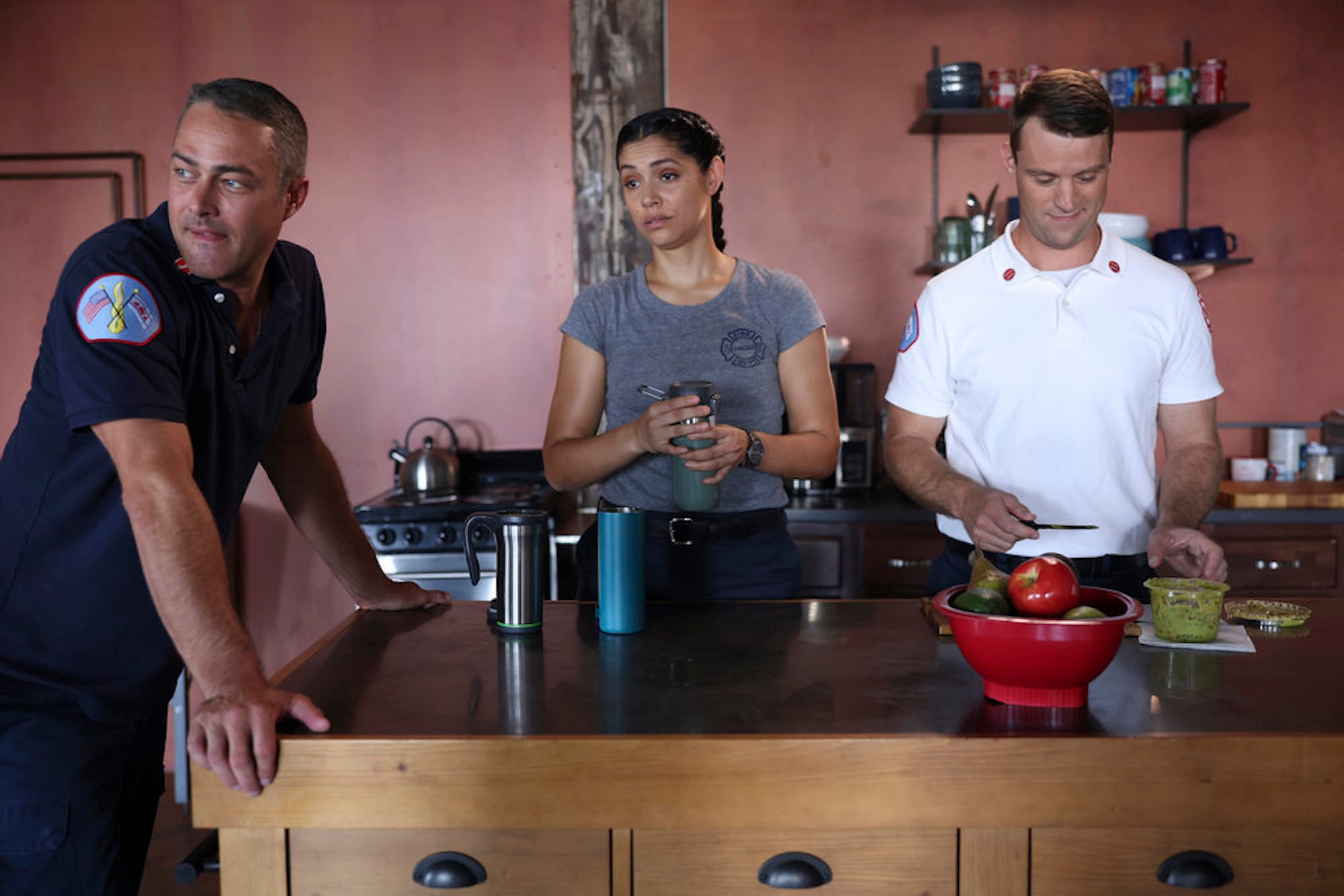 Chicago Fire Season 10 shows Kidd focusing on her Girls on Fire program, but it's also emphasized that she'll have to move away if she wants to move up the ranks. But, with Matt Casey leaving Chicago Fire, does this leave room for Kidd to take his place?
"We're doing a major storyline over who's going to be the next commanding officer of Truck 81, so I don't want to spoil anything but that becomes a storyline through the winter break because, obviously, there is some shifting chairs within the firehouse," Haas said, according to Parade.
It seems Mayo wants to see her character grow in another firehouse, though. "I would like to see her get a position as a lieutenant at another house, and I would love to see her learn what it means to be a leader not in the place where she came up — that is really what I want to see for her," she told Hello!.
Check out Showbiz Cheat Sheet on Facebook!