'Chicago Fire' Season 10: Matt Casey's Permanent Replacement Is Finally Announced in the Fall Season Finale
When Matt Casey left 'Chicago Fire,' he also left his position as the lieutenant of Truck 81 wide open. Now, in the 'Chicago Fire' Season 10 fall finale, the position has officially been permanently filled. Here's who's taking over.
The Chicago Fire Season 10 fall finale features all of the main cast members celebrating the holidays in the firehouse. The special holiday episode shows a tragic Christmas tree accident as well as a mishap with an ornament. Additionally, Stella Kidd finally returns at the end of the episode. But we can't forget that Matt Casey's permanent replacement is also officially announced in episode 9. Here's who's officially replacing Casey for good.
[Spoiler alert: Chicago Fire Season 10 spoilers for the fall season finale, "Winterfest," ahead.]
The 'Chicago Fire' Season 10 fall finale features plenty of holiday cheer in the firehouse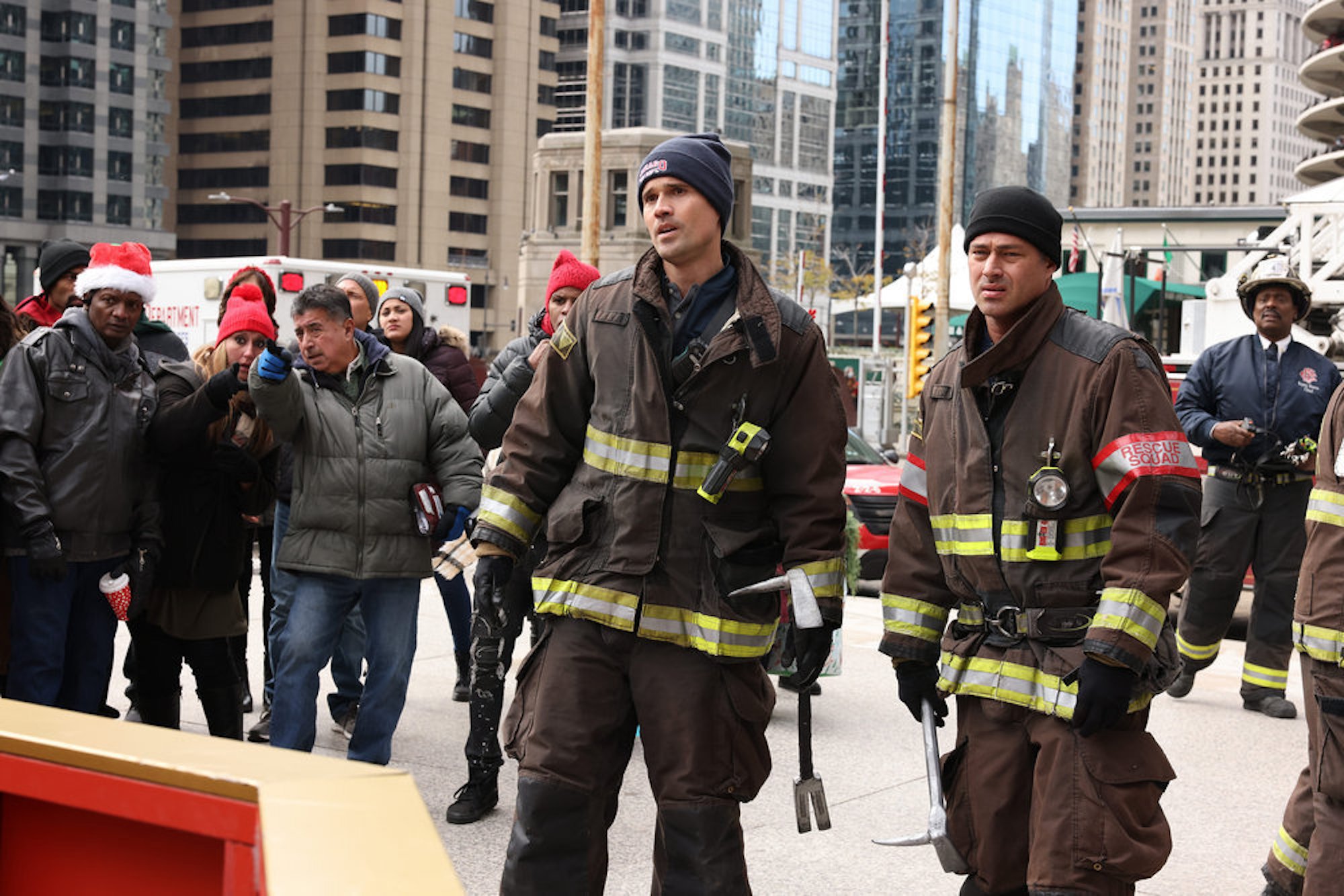 Showrunner Derek Haas already told fans the Chicago Fire Season 10 fall finale has a holiday theme — and the finale certainly didn't disappoint. There are a number of light-hearted moments within the serious happenings for the firehouse, making it the perfect holiday episode fans will look back on for years to come.
In Chicago Fire Season 10 Episode 9, "Winterfest," Blake Gallo, Darren Ritter, and Violet Mikami debut their microbrewery at Chicago's Winterfest — and Gallo also starts to admit he has feelings for Violet. Additionally, the large, Winterfest Christmas tree fell and impaled a man in the crowd. Randall "Mouch" McHolland made sure he and the man's wife felt the love from the whole firehouse.
One of the biggest moments of the episode happened at the very end. Stella Kidd finally returned from Girls on Fire, and she approached Kelly Severide first. The scene cut before the two could speak, but it seems like they have quite a lot of ground to cover before they're back to their old, romantic ways.
'Chicago Fire' Season 10 spoilers: Matt Casey's permanent replacement is announced — and it's not Stella Kidd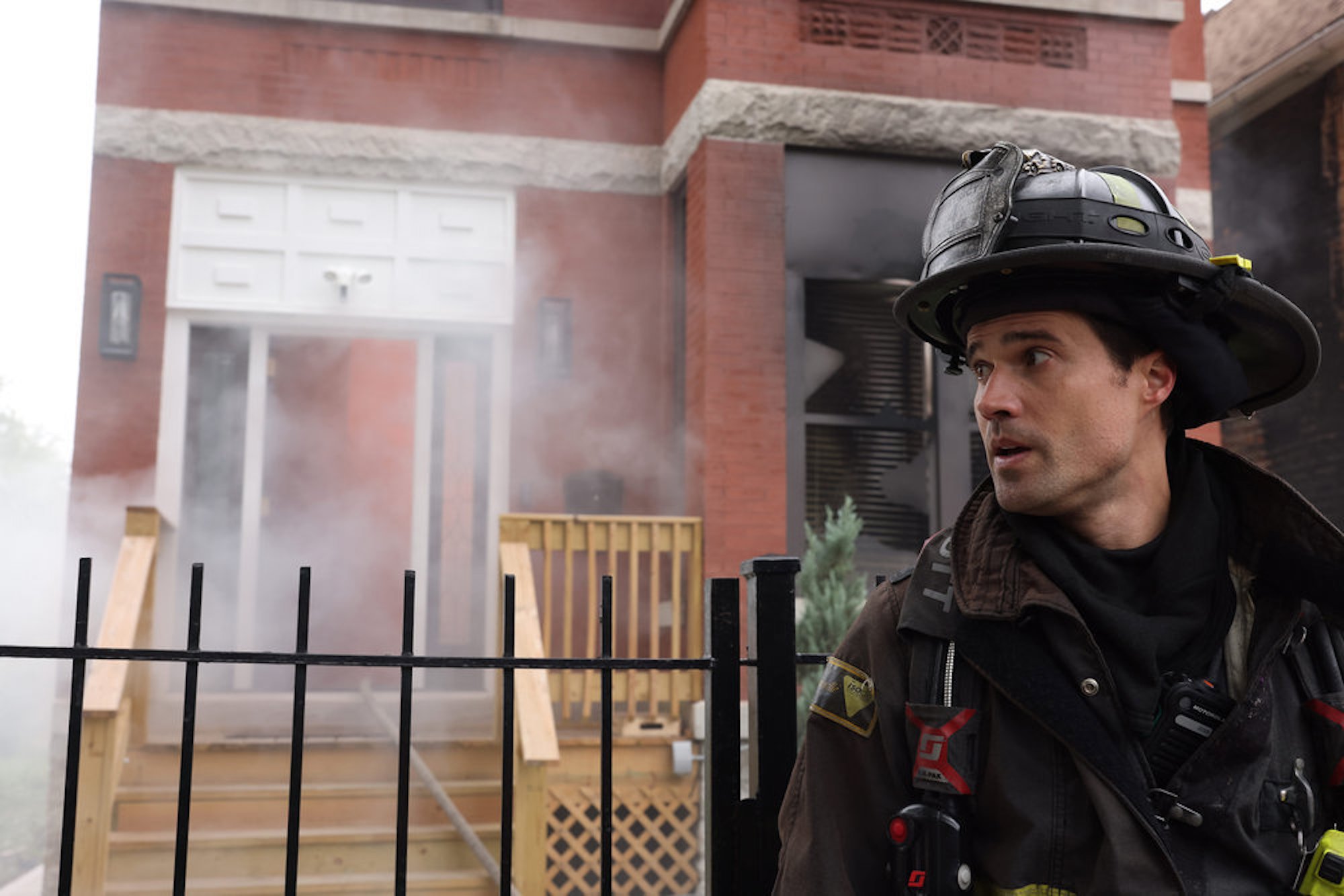 The Chicago Fire Season 10 fall finale finally announces Matt Casey's permanent replacement. Matt Casey left Chicago Fire after the late Andy Darden's children needed guardianship, resulting in him moving to Oregon for several years. This left Truck 81 without a commanding officer. And showrunner Derek Haas previously told TVLine this would become a major storyline.
"We're doing a major storyline [about] who's going to be next to be the commanding officer of Truck 81," Haas said. "Obviously, there are some shifting chairs within the firehouse."
In season 10 episode 9, Wallace Boden talked to Kelly Severide about Stella Kidd taking over. He noted he gave Kidd a lot of leeway for potentially taking on Casey's job, but she failed to meet the deadlines. This caused Boden to ask Severide if something was going on with Kidd.
"Casey told Stella he was leaving," Severide said. "I told her there was this floater lieutenant who was impressing everyone. It's like she didn't hear me. She was so gung-ho about expanding Girls on Fire that everything seemed to go in one ear and out the other."
As a result, Boden awarded Casey's permanent position to Jason Pelham.
"I have been impressed by your leadership on Truck 81 and in the firehouse," Boden told Pelham. " … I want to offer you the full-time lieutenant spot on Truck 81." Pelham gladly accepts.
Is Matt Casey gone for good? Here's what we know about Jesse Spencer's character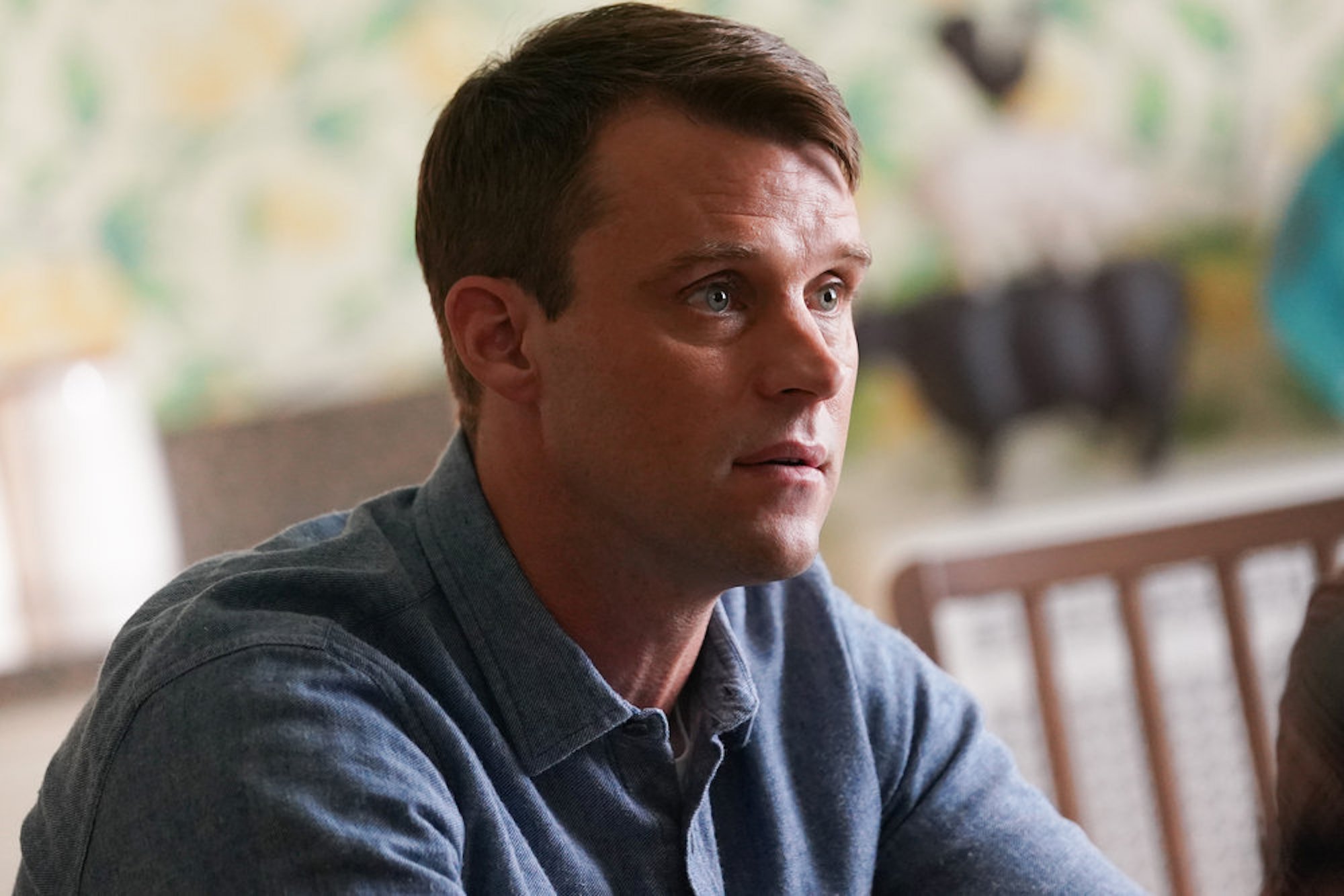 Matt Casey didn't return for the Chicago Fire Season 10 fall finale, but is he gone for good? Jesse Spencer hinted he'll likely return to the show in some capacity in the future. And showrunner Derek Haas also noted he has a few ideas for Casey's return. Kelly Severide and Stella Kidd's wedding might be the perfect event.
"You know, here's the thing — I never try to predict what's going to happen production-wise, but we're in the camp of whenever Jesse [Spencer] wants to come do an episode with us, we will move mountains and earth to make that happen," Haas told Us Weekly.
As for Kidd, while she returns at the end of season 10 episode 9, she seemingly missed her chance at becoming the lieutenant of Truck 81. Does she return in hopes of taking that position away from Pelham? Or will she leave Chicago once again to pursue Girls on Fire? We'll have to wait until January 2022 for more episodes.
Check out Showbiz Cheat Sheet on Facebook!