'Chicago Fire' Season 10: New Photo Hints at Matt Casey's Replacement in Episode 7
Article Highlights:
Jesse Spencer left the Chicago Fire cast to pursue other opportunities and focus on his family
New photo shows Chief Wallace Boden kneeling beside the possible new lieutenant in Chicago Fire Season 10 Episode 7
The showrunner discussed the possibility of Stella Kidd permanently taking over for Matt Casey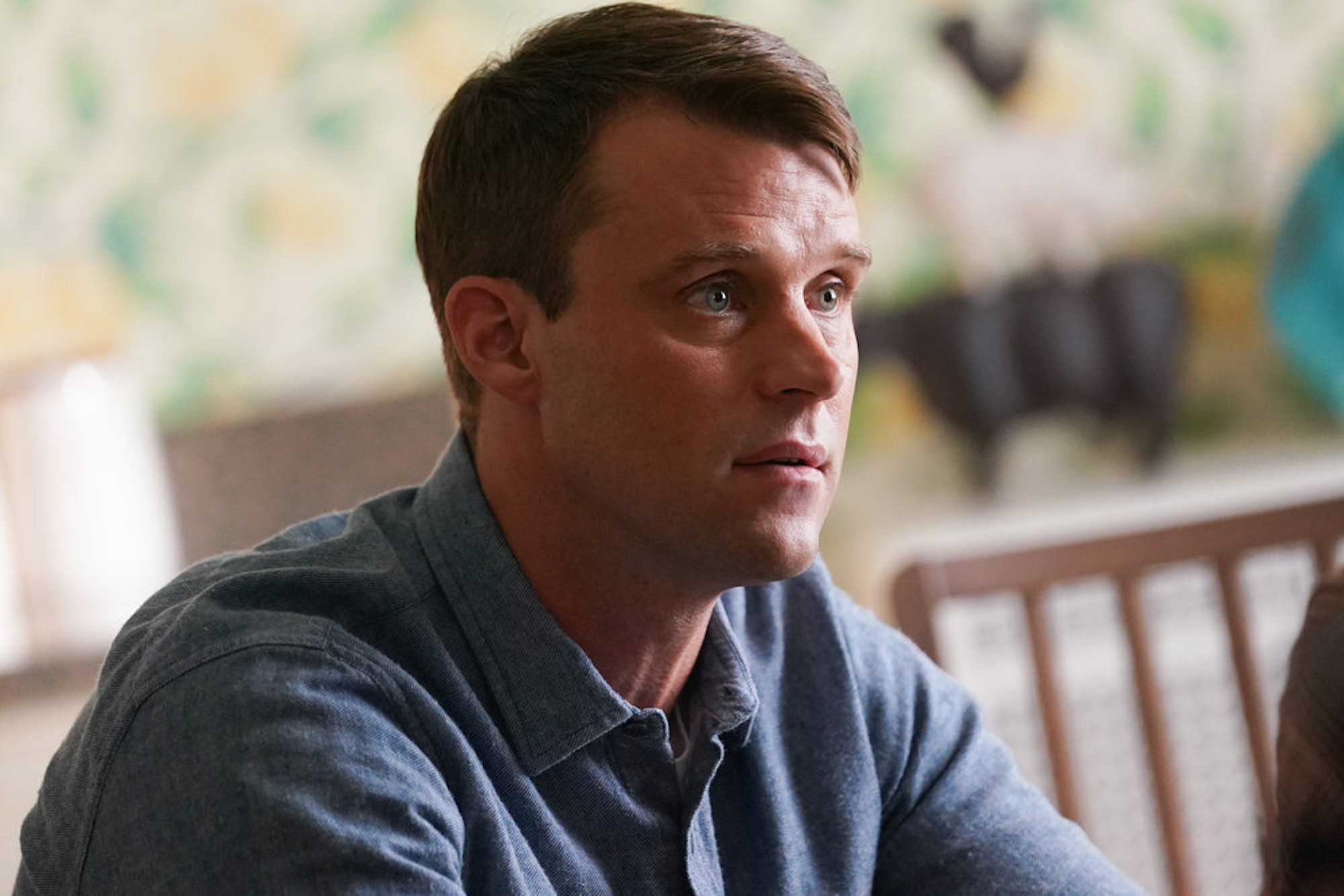 Chicago Fire Season 10 continues to take viewers on an emotional rollercoaster. During season 10 episode 5, or episode 200 for the entire season, Jesse Spencer's character, Matt Casey, said goodbye to the Chicago Fire cast. And a new photo hints at who could replace him in Firehouse 51 in Chicago Fire Season 10 Episode 7. Here's what fans think may happen next.
Jesse Spencer's character, Matt Casey, left 'Chicago Fire' during episode 200
The remainder of Chicago Fire Season 10 won't be the same without Jesse Spencer's Matt Casey. Episode 200 showed exactly why Casey chose to leave his job as a firefighter behind. His late friend Andy Darden had two sons in need of a parental figure after their mother was also out of the picture.
While Casey toyed with the idea of bringing the kids to Chicago, he was warned against disrupting their living situation. Casey eventually decided he would move to Oregon to care for the kids for a few years. This, of course, meant leaving his firehouse family behind.
So, why is Jesse Spencer really leaving Chicago Fire? TVLine notes he told reporters after playing Matt Casey for 10 seasons of the show, he was ready for a change of pace. "It was a difficult decision because I've loved the show from the start, but there are other things that I would like to do in the future, and there's some family that I need to take care of, and 18 years is a long time," he said.
'Chicago Fire' Season 10 Episode 7 photo hints at Matt Casey's replacement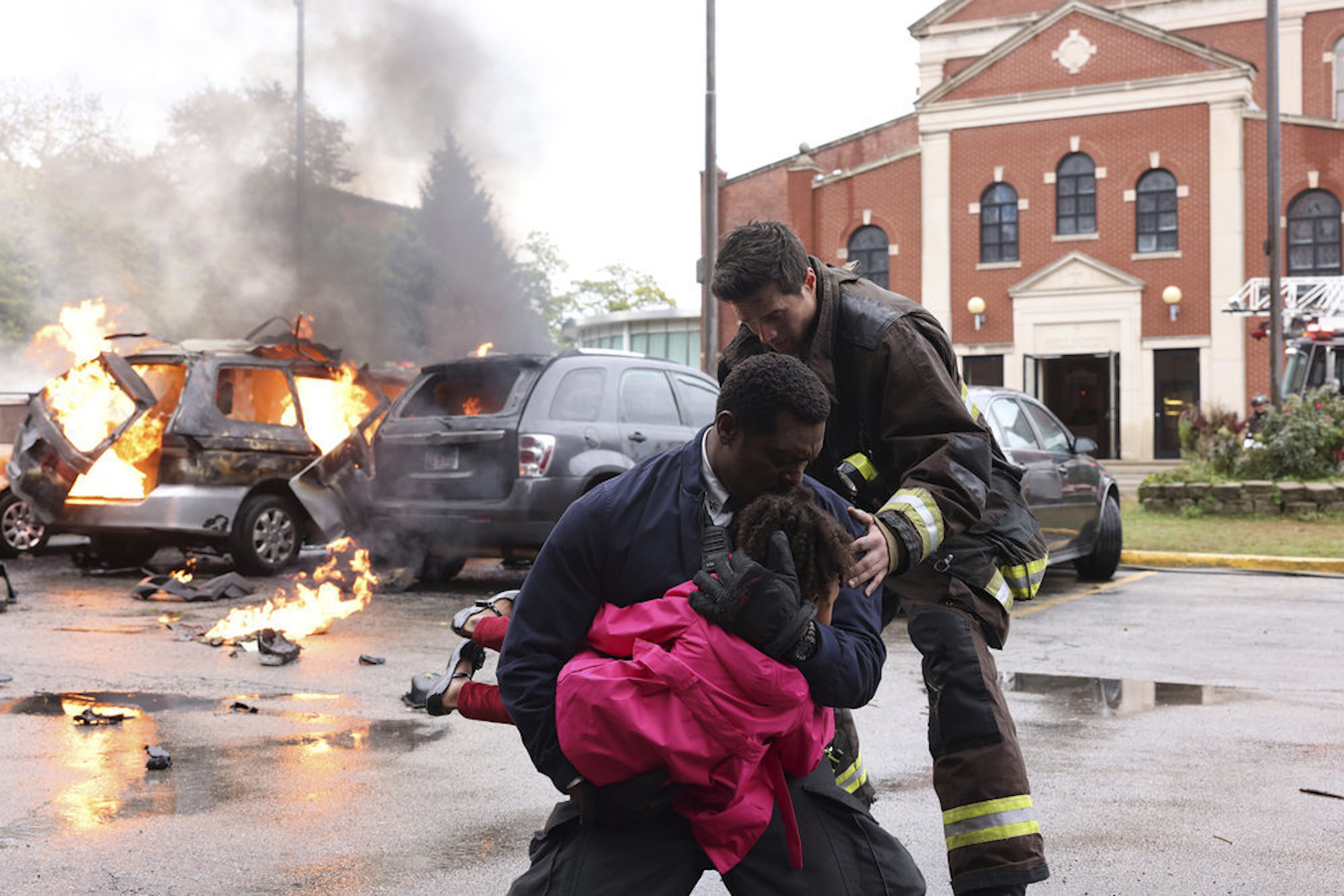 Now that fans have mourned the loss of Matt Casey, who will replace him as the truck's lieutenant? A new photo from Chicago Fire Season 10 Episode 7 appears to give a clue.
One Chicago Center notes a photo still from episode 7 shows a mystery lieutenant in a firefighting uniform over Chief Wallace Boden. Boden appears to be hugging a little girl while kneeling on the ground, and in the background, a car is on fire. It can be assumed the little girl was saved from the burning car.
So, who is the mysterious figure next to Boden? The publication notes the actor pictured is Brett Dalton from Agents of SHIELD. And it seems Dalton's character will clash with Blake Gallo. According to the episode's plot synopsis, "Gallo clashes with the new lieutenant temporarily filling in for Casey."
With this in mind, it's unclear if Dalton's character will stay with the firehouse or only enter the scene as a catalyst for bigger things to come.
Is Stella Kidd leaving 'Chicago Fire'? Could she take over for Matt Casey?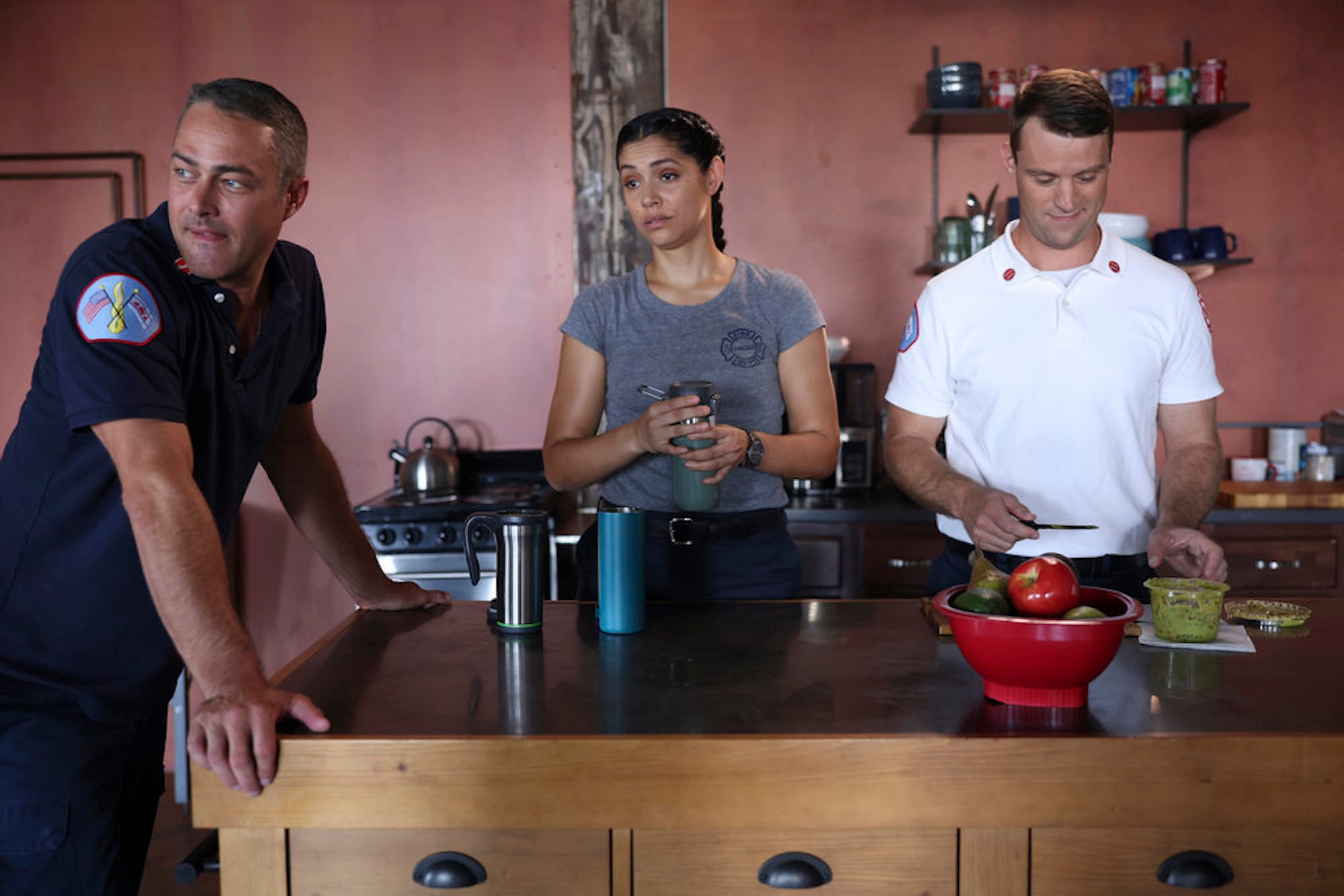 With Matt Casey gone, many fans wondered if Stella Kidd will return to the firehouse. So, is Stella Kidd leaving Chicago Fire for good, or could she possibly make a grand return to replace Matt Casey? While Kidd is passionate about her Girls on Fire program, she could come back to the Chicago firehouse to take over now that Casey's gone. Showrunner Derek Haas talked about this possibility.
" … [W]hether or not Stella will be Lieutenant of Truck 81 now that Casey has left is going to be a hot topic of conversation through this next batch of episodes," Haas explained to TVLine. It seems fans will have to wait and see "[w]hether they're going to hold a spot for her while she's off doing her good work for Girls on Fire."
Chicago Fire Season 10 airs Wednesdays at 9 p.m. EST on NBC.
Check out Showbiz Cheat Sheet on Facebook!