'Chicago Fire' Season 10: When Does the Season Return From the Holiday Break?
Chicago Fire Season 10 fans can't wait for the show to return from its current holiday break. After Chicago Fire Season 10 Episode 8 which aired on Nov. 10, 2021, the show announced it wouldn't return with new content for a few weeks. So, when does the season return from its holiday break? Here's everything to know.
NBC's One Chicago shows are currently on a holiday break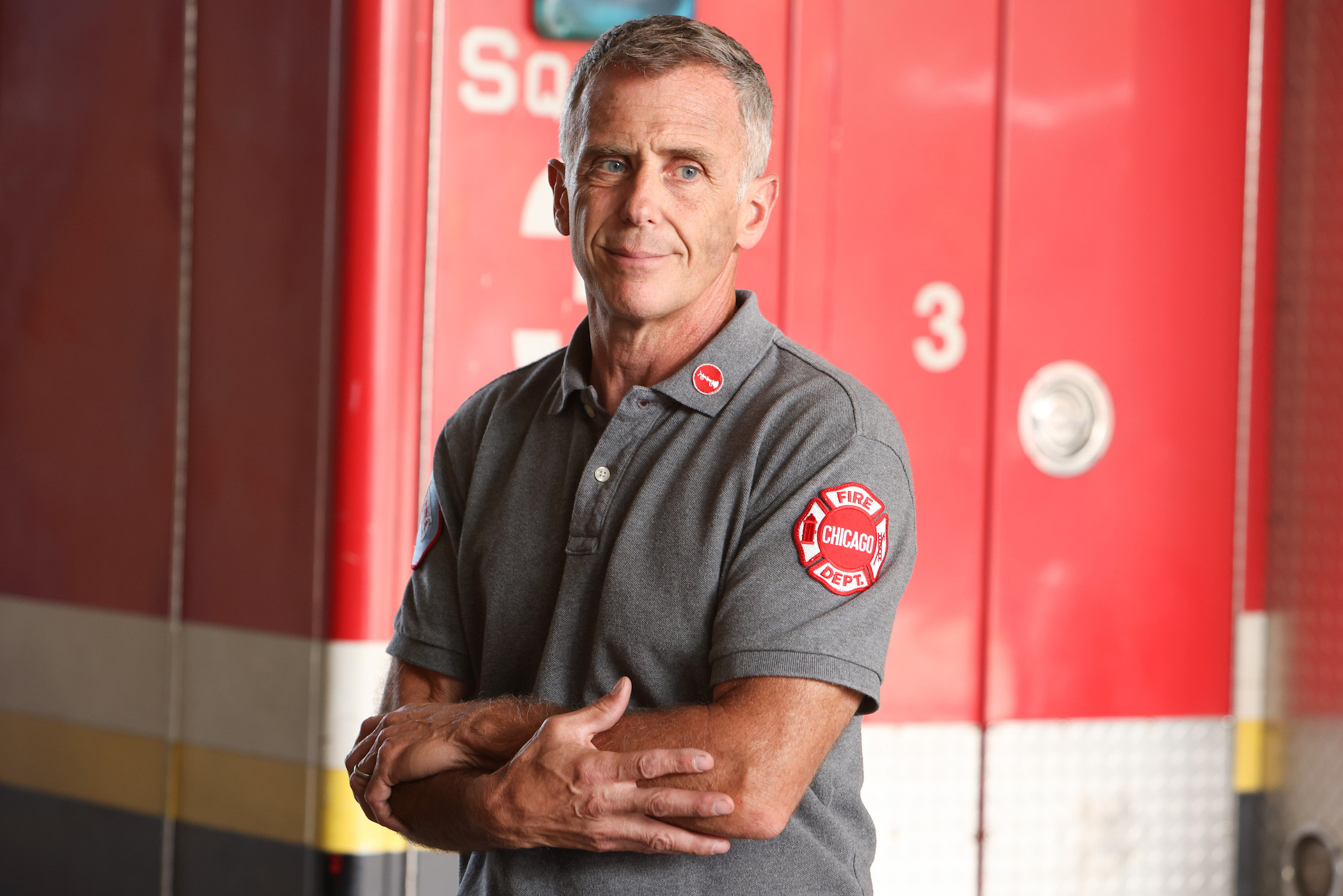 NBC's One Chicago shows are no stranger to taking midseason breaks — and Chicago Fire Season 10 is no different. Chicago Fire Season 10 Episode 8, Chicago P.D. Season 9 Episode 8, and Chicago Med Season 7 Episode 8 were the last new episodes of all three shows for a few weeks.
It's not the end of the season, though. Chicago Fire Season 10 has multiple storylines to wrap up, like who will permanently take over after Matt Casey's exit. Fans can anticipate getting those answers when the season returns.
Loyal Chicago Fire viewers won't be able to watch past episodes of the season in its usual NBC time slot, either. While Chicago Med airs at 8 p.m. EST on Nov. 24, 2021, a Thanksgiving-themed round-up episode of Saturday Night Live takes Chicago Fire's usual 9 p.m. time slot.
When does 'Chicago Fire' Season 10 return?
So, when does Chicago Fire Season 10 officially return to NBC? According to the One Chicago Twitter, fans will get to see episode 9 on Dec. 8, 2021. That's two weeks from Wednesday, Nov. 24, 2021.
"We're just as bummed as you are," the tweet announcing the break states.
The new episode is slated to be a fun one for Chicago Fire fans, though. Showrunner Derek Haas announced season 10 will have a holiday special for episode 9 — something the show hasn't done in several seasons.
"So we thought, 'Hmm, maybe we could do a holiday episode' — and I wrote it," Haas told TV Line about the holiday event. "… For the first time in years, as long as I can remember, we're doing a holiday episode. Episode 9 is going to make the Hallmark Channel jealous of our holiday episode."  
Haas didn't reveal the plot of the holiday episode, but plenty of fans have theories. It seems likely Stella Kidd will return from Boston after working on her Girls on Fire program to take over for Matt Casey, though showrunners have yet to confirm this. Haas did say Kidd would return by the end of the calendar year, though, so episode 9 would mark the perfect time.
Fans can anticipate seeing the full cast of Chicago Fire Season 10 for the holiday episode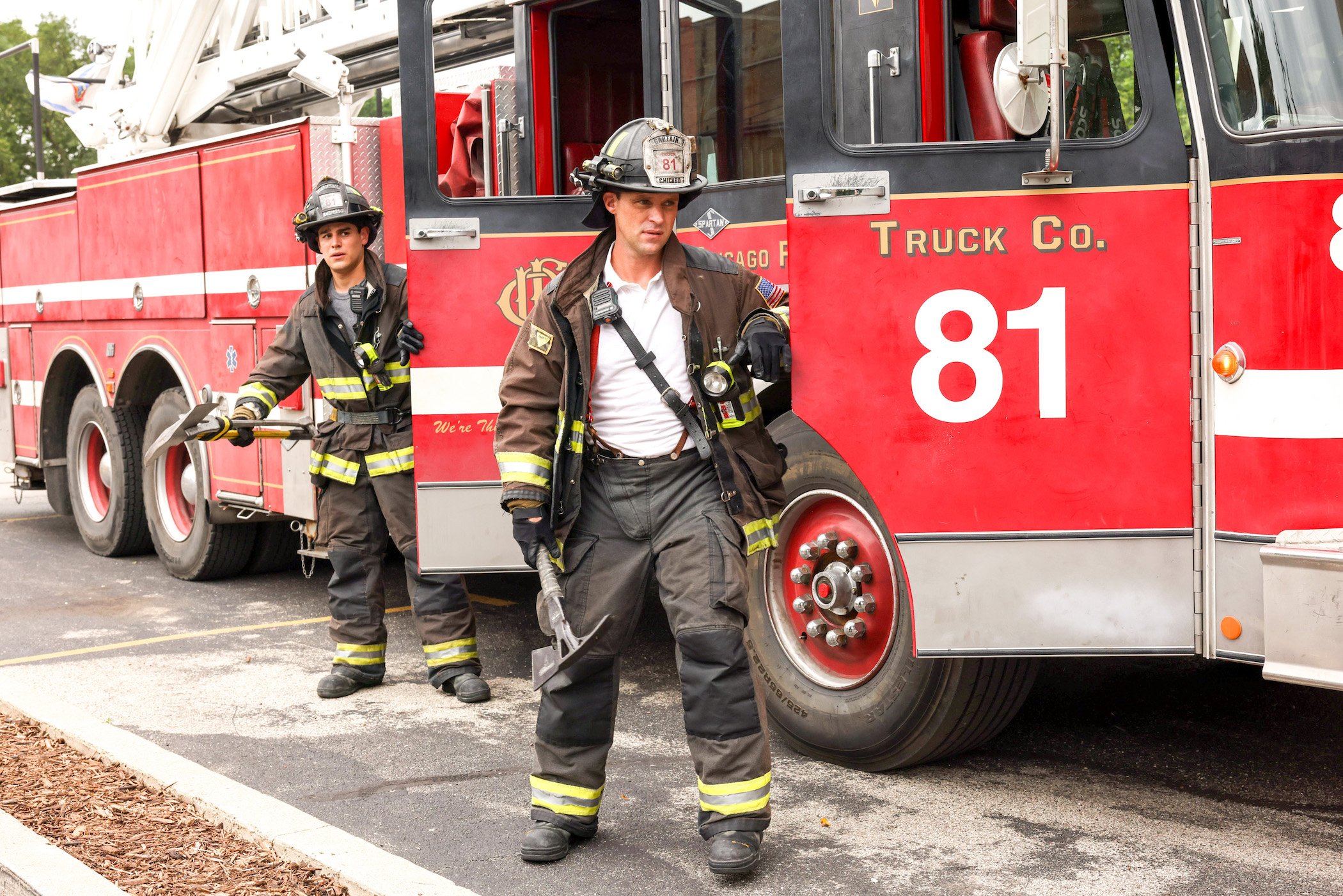 Matt Casey's departure from the show had fans worried other Chicago Fire Season 10 cast members would leave before season 10's end. So, who can fans expect to see in the holiday episode?
Kelly Severide is a staple in the Chicago Fire Season 10 cast — and we expect more info on his engagement to Stella Kidd during the holiday episode. As stated before, it isn't confirmed that Kidd will return for the holiday episode. But given the clues from Haas, it seems likely.
Fans can also expect to see Sylvie Brett, Matt Casey's love interest who's currently in a long-distance relationship with him after he departed. Christopher Herrmann, Joe Cruz, Randall "Mouch" McHolland, Blake Gallo, Wallace Boden, Violet Mikami, and Darren Ritter will also likely make appearances in future season 10 episodes, One Chicago Center notes.
What about Jason Pelham? He joined to temporarily replace Matt Casey, but there are plenty of clues to suggest he won't stick around. We could see his departure in season 10.
Chicago Fire Season 10 airs Wednesdays at 9 p.m. EST on NBC.
Check out Showbiz Cheat Sheet on Facebook!