'Chicago Fire' Season 10: Showrunner Says Kelly Severide Feels 'Abandoned' by Stella Kidd, Hints at Engagement Ending
The Chicago Fire Season 10 fall finale brought back one of the firehouse's most beloved cast members — Stella Kidd. Kidd left Firehouse 51 temporarily to pursue her Girls on Fire program elsewhere. But her absence certainly put a strain on her relationship with Kelly Severide. In Chicago Fire Season 10 Episode 9, Kidd and Severide reunite. But showrunner Derek Haas gave the inside scoop on how Severide really felt about Kidd's absence.
Where's Stella Kidd on 'Chicago Fire'? She finally returns in season 10 episode 9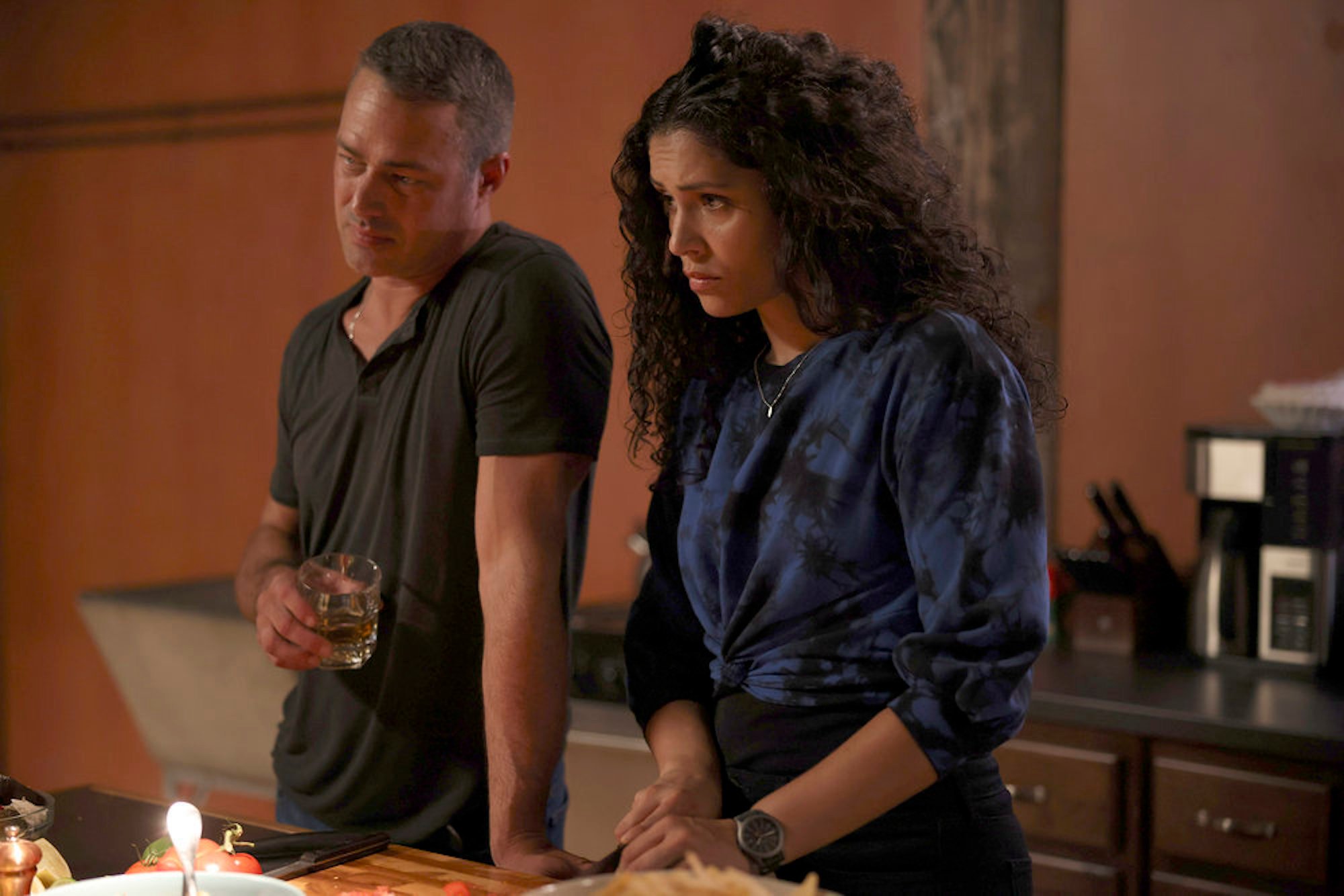 Fans wondered where Stella Kidd was in Chicago Fire Season 10, as she was missing all season long. Kidd chose to leave Chicago to pursue her Girls on Fire program, a program that introduces young girls to firefighting. Kidd adores the program. But it left her comrades at Firehouse 51 wondering when she'd return or take Matt Casey's place as the lieutenant of Truck 81. Furthermore, Kidd's absence proved difficult for Kelly Severide.
In the Chicago Fire Season 10 fall finale, Severide spoke to Chief Wallace Boden about Kidd not returning to take over for Casey's position.
"Casey told Stella he was leaving," Severide told Boden. "I told her there was this floater lieutenant who was impressing everyone. It's like she didn't hear me. She was so gung-ho about expanding Girls on Fire that everything seemed to go in one ear and out the other."
Finally, Kidd returned to the show at the very end. When Severide opened the door to his home, he saw Kidd with her bags, as she seemingly just returned. At that moment, Severide had a number of mixed emotions.
Showrunner Derek Haas says Kelly Severide feels 'abandoned' by Stella Kidd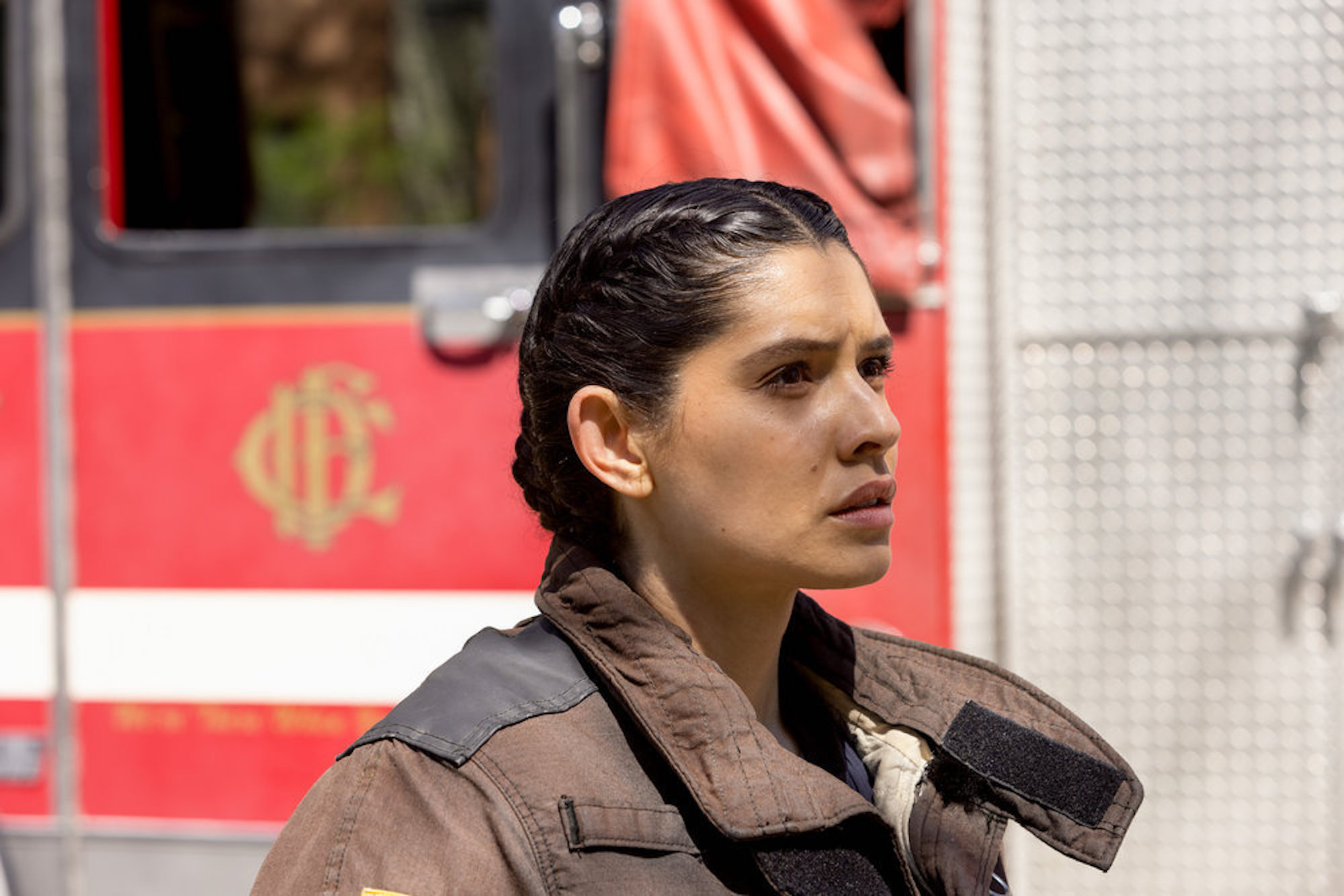 Derek Haas, the Chicago Fire Season 10 showrunner, spoke about that awkward reunion between Stella Kidd and Kelly Severide.
"The timing of her leaving wasn't ideal professionally with the open spot for the lieutenantship or with Severide, because Severide had a history of going a little off the reservation on her in the past," Haas told Entertainment Tonight. "But she's never really done that to him."
Haas then noted Severide "doesn't know quite how to react" to seeing Kidd again in the fall season finale, as he felt "ignored … or abandoned for the most part, even if the reasons were good and noble. This is going to be a source of concern going into the second half of the season."
Haas added that Severide continues to struggle with communication. This doesn't serve him well in regards to his relationship with Kidd. "There's a lot to talk about — it's both her place at the firehouse and her place with her relationship with him that's going to need some major work-in-progress-type renovations," he added.
Will their relationship last for the remainder of 'Chicago Fire' Season 10?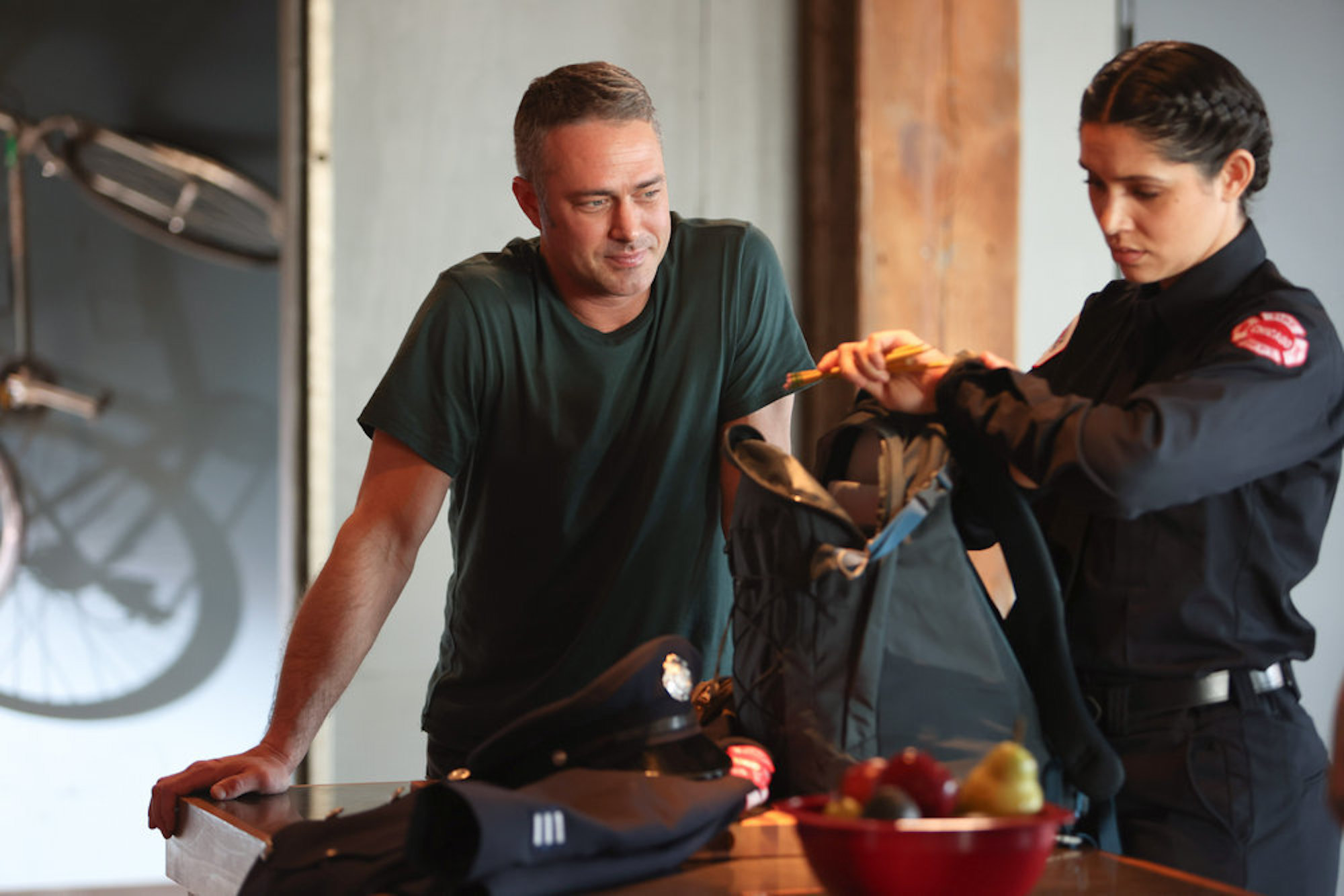 Will Stella Kidd and Kelly Severide repair the relationship damage that viewers saw in the Chicago Fire Season 10 fall season finale? Or will the relationship fail? Haas noted fans "should be worried" about the couple's future. But it sounds like Kidd will have many more moments to come, so fans will see it all play out whether the couple stays together or not.
Chicago Fire Season 10 Episode 9 also introduced some flirtation between Severide and Wendy Seager. Could this possibly get in the way of Severide and Kidd, too? We'll have to wait until January 2022 to find out, as that's when season 10 returns.
Check out Showbiz Cheat Sheet on Facebook!