'Chicago Fire' Season 10: Showrunner Talks Matt Casey and Sylvie Brett's Romance: 'We're Going to Keep it Alive'
Matt Casey and Sylvie Brett's relationship is a hot topic of discussion now that Matt Casey left during 'Chicago Fire' Season 10. The showrunner recently talked about their romance -- and he said it'll continue.
Viewers were shocked by Jesse Spencer leaving Chicago Fire Season 10. Spencer played the beloved Matt Casey, a lieutenant who was on the show since its humble beginnings. Now, fans are wondering what's to come for Matt Casey and Sylvie Brett. And the showrunner hinted the romance will stay lit between the two — at least, for now.
Matt Casey and Sylvie Brett decide to try a long-distance relationship after Casey leaves the firehouse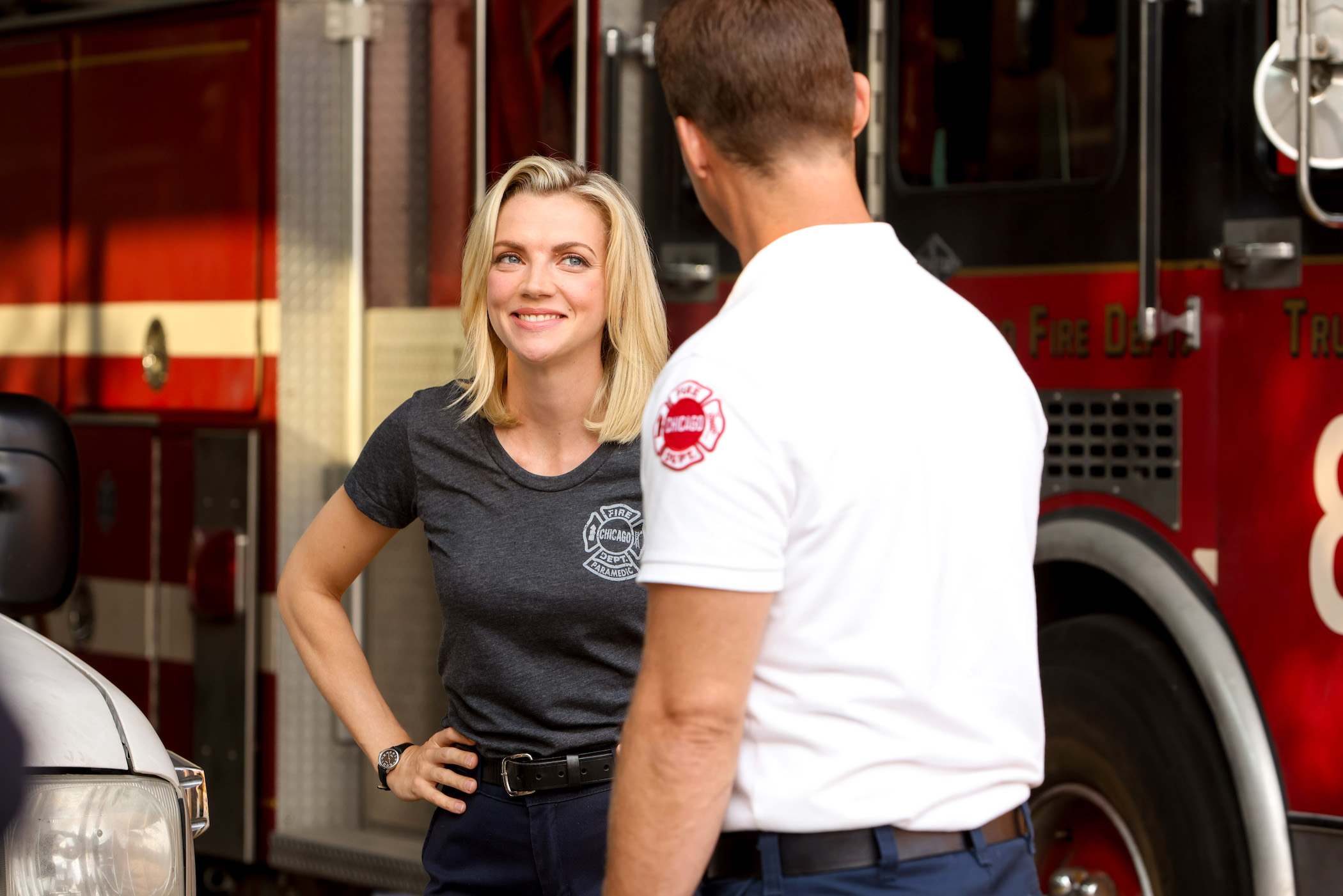 Matt Casey's departure from Chicago Fire Season 10 shocked and saddened loyal followers of the show. So, why did Jesse Spencer leave Chicago Fire? It seems he wanted to pursue other opportunities in his career. But he still keeps in touch with the showrunners and has already teased the possibility of returning.
"And there's always a chance I'll come back, too," Spencer told Deadline. "We're still toying with the 'Will Casey come back?' That's a possibility, you know. Derek [Haas] and I talked about that and it's a possibility for me too."
With Casey gone, what will happen to his relationship with Sylvie Brett? It seems the couple will attempt a long-distance relationship. And showrunner Derek Haas teased Brett will experience difficulty with this.
"We're going to see some, obviously, aftereffects with Brett," Haas explained to TVLine. "It's going to be hard on Brett, going into a long-distance relationship and not knowing what the rules are of a long-distance relationship."
'Chicago Fire' Season 10 showrunner says they're keeping the romance alive between Matt Casey and Sylvie Brett
It makes sense for the Chicago Fire Season 10 creators to initially create a long-distance relationship scenario for Matt Casey and Sylvie Brett. But it also makes sense for Brett to eventually move on without Casey if Casey's not returning. It seems Haas notes the Chicago Fire team has no current plan for Brett to move forward, though.
"We're going to keep it alive," Haas told Us Weekly. "We're in a day and age where, because of FaceTime and easy airline tickets and phone calls …. I was telling Kara [Killmer], I'll go off for six months to do a movie, and when my kids were little. But that's just part of the world. Nothing changed. And so, this is a three-year commitment that Casey's making, but hopefully we'll see him before those three years are done."
Additionally, Haas told the interviewers fans won't see Spencer via FaceTime with Brett moving forward. "Look, Jesse's [Spencer] been more than generous," Haas added. " … I'm sure I'm going to hit him up, but for now, he's finished for a little bit."
Is Sylvie Brett leaving 'Chicago Fire'? Fans wonder if she'll actually stay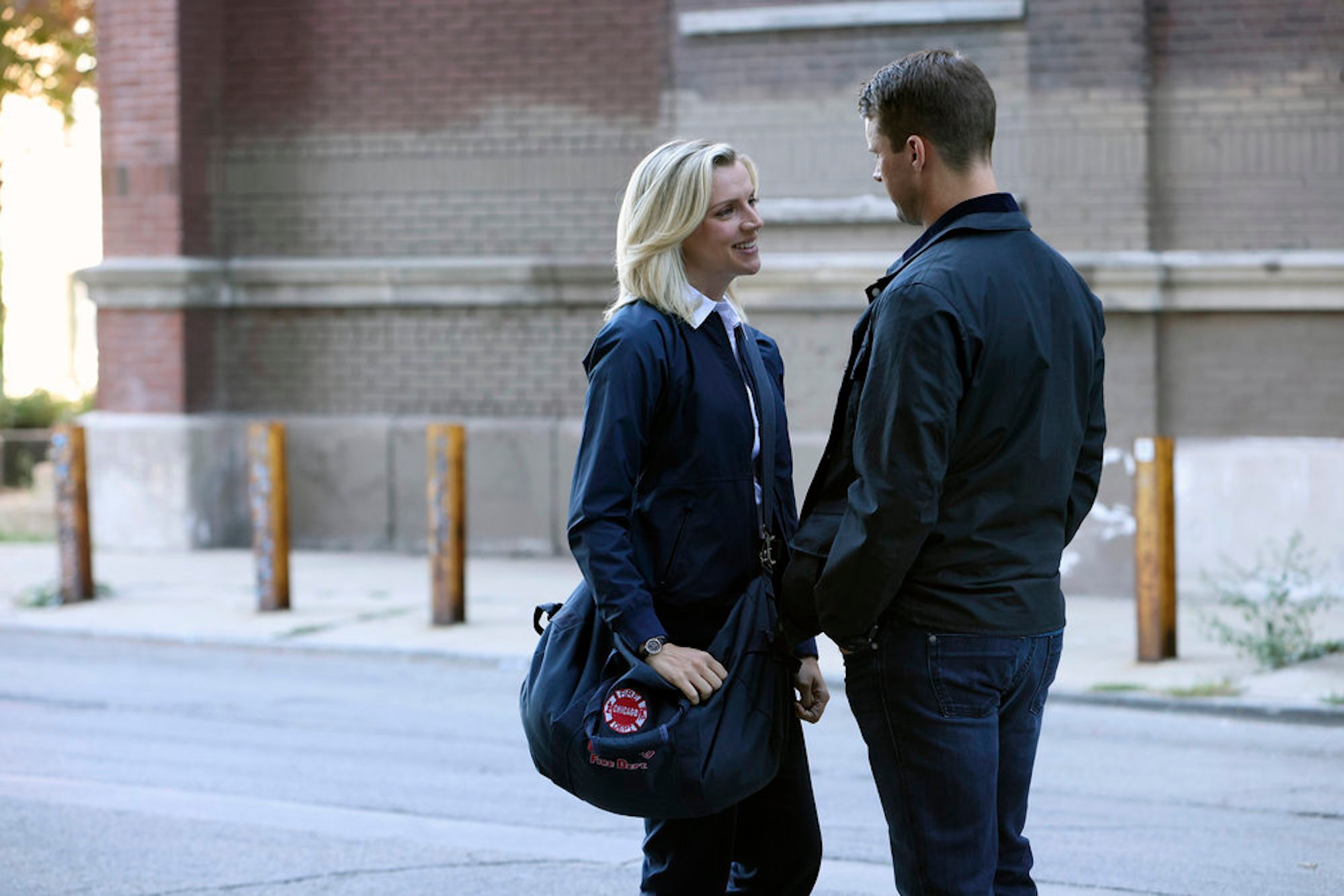 With Matt Casey's exit, fans wondered if Sylvie Brett leaving Chicago Fire was a real possibility. Now that we know Haas has plans to maintain their romance, it seems Brett's here to stay. Additionally, Brett has plenty of storylines of her own. She recently received approval to begin a paramedicine program.
We expect Chicago Fire Season 10 to explore her feelings regarding the long-distance relationship with Casey as well as the program she'll now be heavily involved with. And, of course, we're hopeful the two will eventually reunite.
Chicago Fire Season 10 airs Wednesdays at 9 p.m. EST on NBC.
Check out Showbiz Cheat Sheet on Facebook!