'Chicago Fire' Season 10: Stella Kidd Shows Insecurity About Wendy Seager in Episode 13
With the return of NBC's One Chicago shows, fans get to see their favorite Chicago Fire cast members return to the small screen. And that means more Stella Kidd and Kelly Severide. Kidd received an engagement ring from Severide in episode 12, and it seemed like their relationship was back on the right track. But in Chicago Fire Season 10 Episode 13, Kidd noted a few insecurities regarding Severide's work partner, Wendy Seager.
[Spoiler alert: Chicago Fire Season 10 Episode 13 spoilers ahead.]
Are Stella Kidd and Kelly Severide still together going into 'Chicago Fire' Season 10 Episode 13?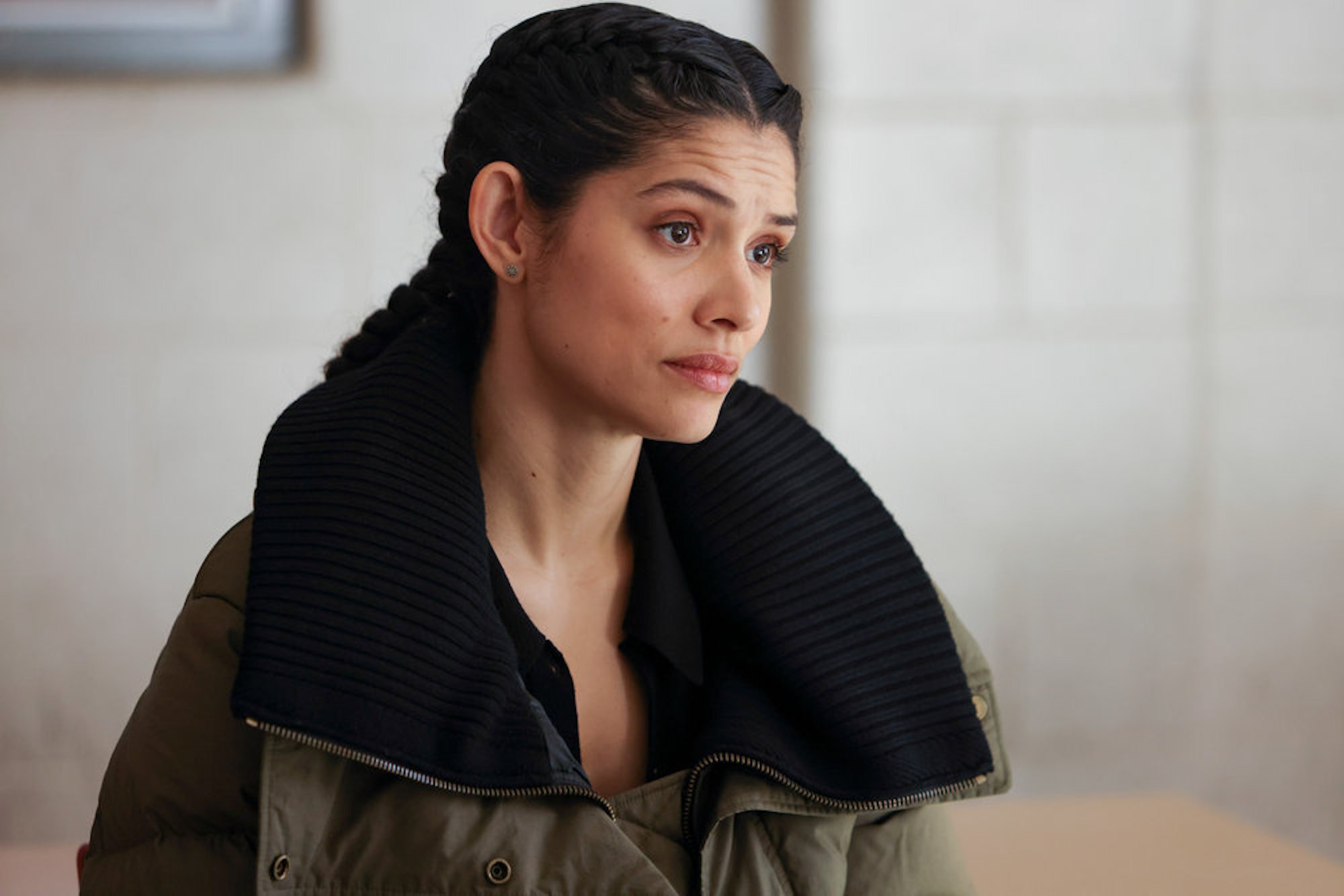 Stella Kidd and Kelly Severide haven't had an easy road through the past season of the show. So, are they still together in Chicago Fire Season 10 Episode 13? They are — and they were able to get past the bumps in the road that came with Kidd returning to the firehouse.
Kidd left Chicago to pursue her Girls on Fire program. Unfortunately, this also made her distant from her fiancé, Severide. By the time she returned, she hadn't called or texted Severide to tell him she was returning. Additionally, she lost her shot at becoming a lieutenant due to her absence.
"And so I think that rather than texting him back or calling him back at this point, she was just like, 'I gotta get home. I gotta get home. And I got to talk to him face to face,'" Kidd actor Miranda Rae Mayo told CinemaBlend.
During Kidd's absence, Severide worked closely with Wendy Seager, a lieutenant for the Office of Fire Investigation. And they even started to get a little bit flirty.
Stella Kidd shows some insecurity regarding Wendy Seager's relationship with Kelly Severide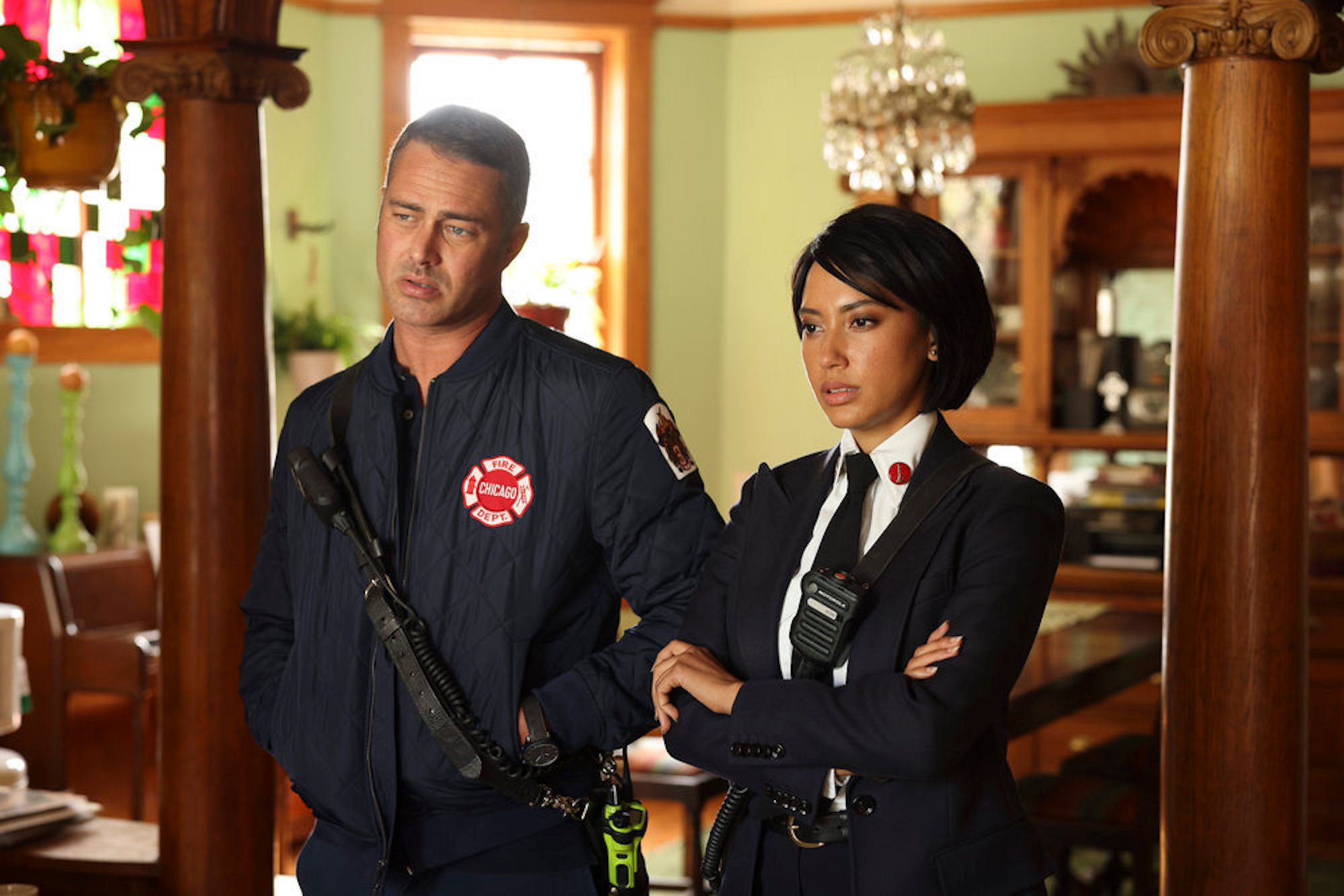 In Chicago Fire Season 10 Episode 13, Stella Kidd and Kelly Severide seem more solid than ever. But after a home catches fire, Severide is reunited with Wendy Seager on the case. The two work extremely well together — and it's not lost on Kidd.
While speaking to one of her younger cohorts with Girls on Fire, Kidd mentions her insecurity about Seager. "And, you know, he's working with Seager, who is very attractive and obviously in love with him," Kidd says. "But, I'm OK with it, because Kelly and I just got back to being solid as hell, and there is no reason why I should feel weird about how well they work together."
By the end of the episode, Severide and Seager solve the arson case. And Kidd's cohort reminds Kidd that when Seager solves the mystery, he looks to Kidd for approval — not Seager. "Sure, she's cute and all, but, c'mon," she tells Kidd. "You're the one he looks at when he's showing off."
Is Stella Kidd leaving Firehouse 51?
Chicago Fire Season 10 Episode 13 focused on Stella Kidd juggling her duties at the firehouse along with her program, Girls on Fire. While she adores the program and all the good it's done, she still has dreams of becoming a lieutenant. So, is Kidd leaving Firehouse 51 to continue her program again, or does she have other plans?
Given the clues in the episode, it sounds like Kidd is here to stay. And it also sounds like she might give up Girls on Fire to pursue her lieutenant dreams. Jason Pelham, the current lieutenant who took over after Matt Casey's exit, has tried to prove himself as the right leader for the team. But it's very possible Kidd will upstage him and take over the spot.
Chicago Fire Season 10 airs Wednesdays at 9 p.m. EST on NBC.
Check out Showbiz Cheat Sheet on Facebook!
RELATED: 'Chicago Fire' Season 10: Caitlin Carver's New Character Could Be Involved in a 'Chicago Med' Crossover