'Chicago Fire' Season 10: Stella Kidd Storylines Will Be the 'Driving Force' When Show Returns, Showrunner Promises
NBC's Chicago Fire Season 10 is almost back, and fans have a ton of questions after that Chicago Fire Season 10 fall finale. Stella Kidd returned at the end of episode 9 to a shocked Kelly Severide — and fans suspect their relationship will face a number of hurdles moving forward. But there's good news for Kidd fans — and that's that the showrunner said her storylines will serve as the "driving force" of the show moving forward.
Is Stella Kidd coming back to 'Chicago Fire' for good?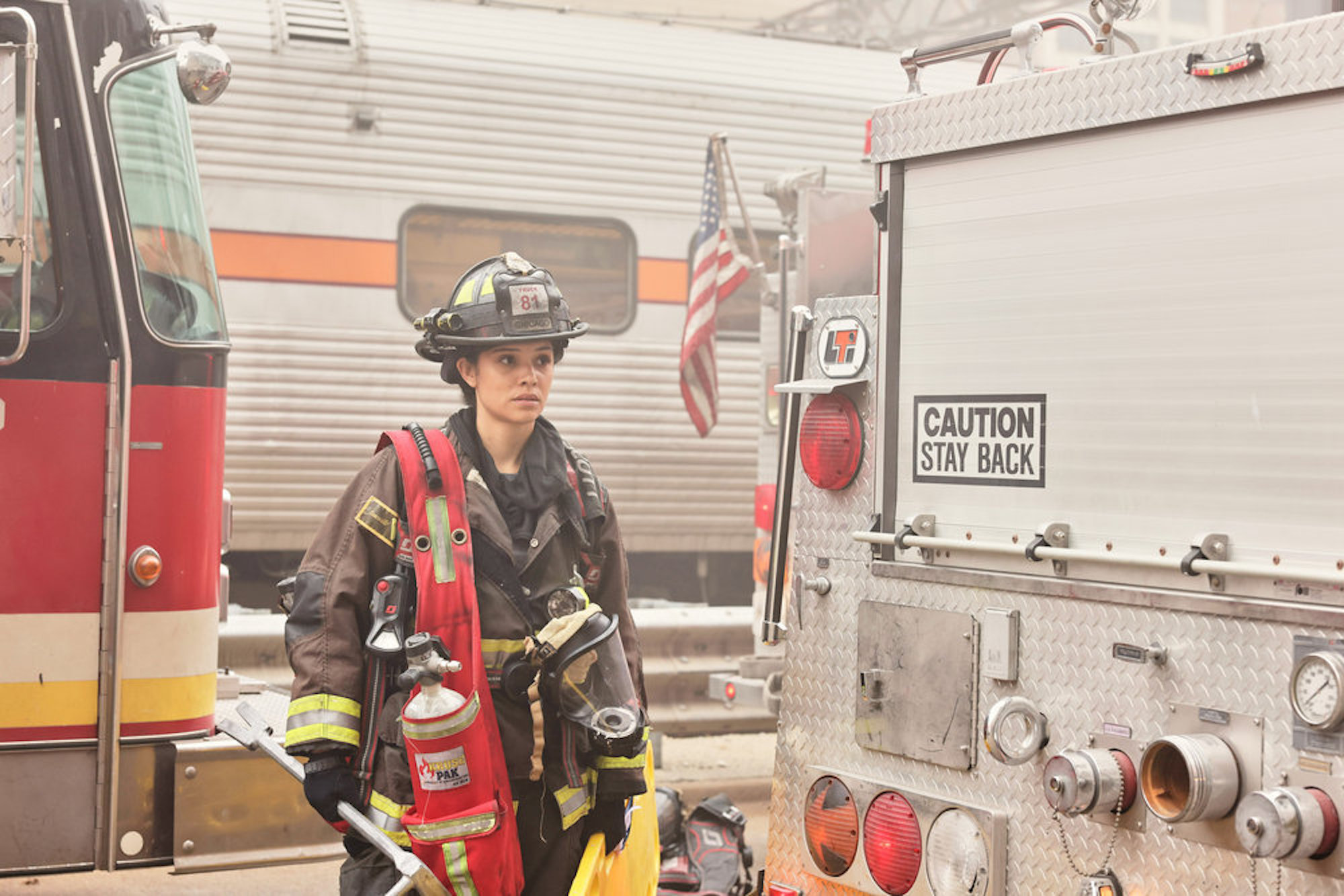 Stella Kidd left the firehouse — and Kelly Severide — behind to pursue her Girls on Fire program. But she, nor Severide, could've imagined the toll her absence would take on them both.
So, is Stella Kidd coming back to Chicago Fire Season 10 for good? It seems her last-minute appearance in episode 9 serves as a good indicator for what's to come. In Chicago Fire Season 10 Episode 9, Kidd arrived at the very end of the episode to meet Severide in his apartment. When Severide opened the door to see her with her luggage, he looked shocked. Prior to her return, he and Chief Wallace Boden discussed how she missed her opportunity to take Matthew Casey's spot as a lieutenant.
Moving forward with the season, fans want to know if Kidd will continue to pursue a lieutenant position with the firehouse.
The showrunner promises Stella Kidd's storylines with continue to drive the plot during the season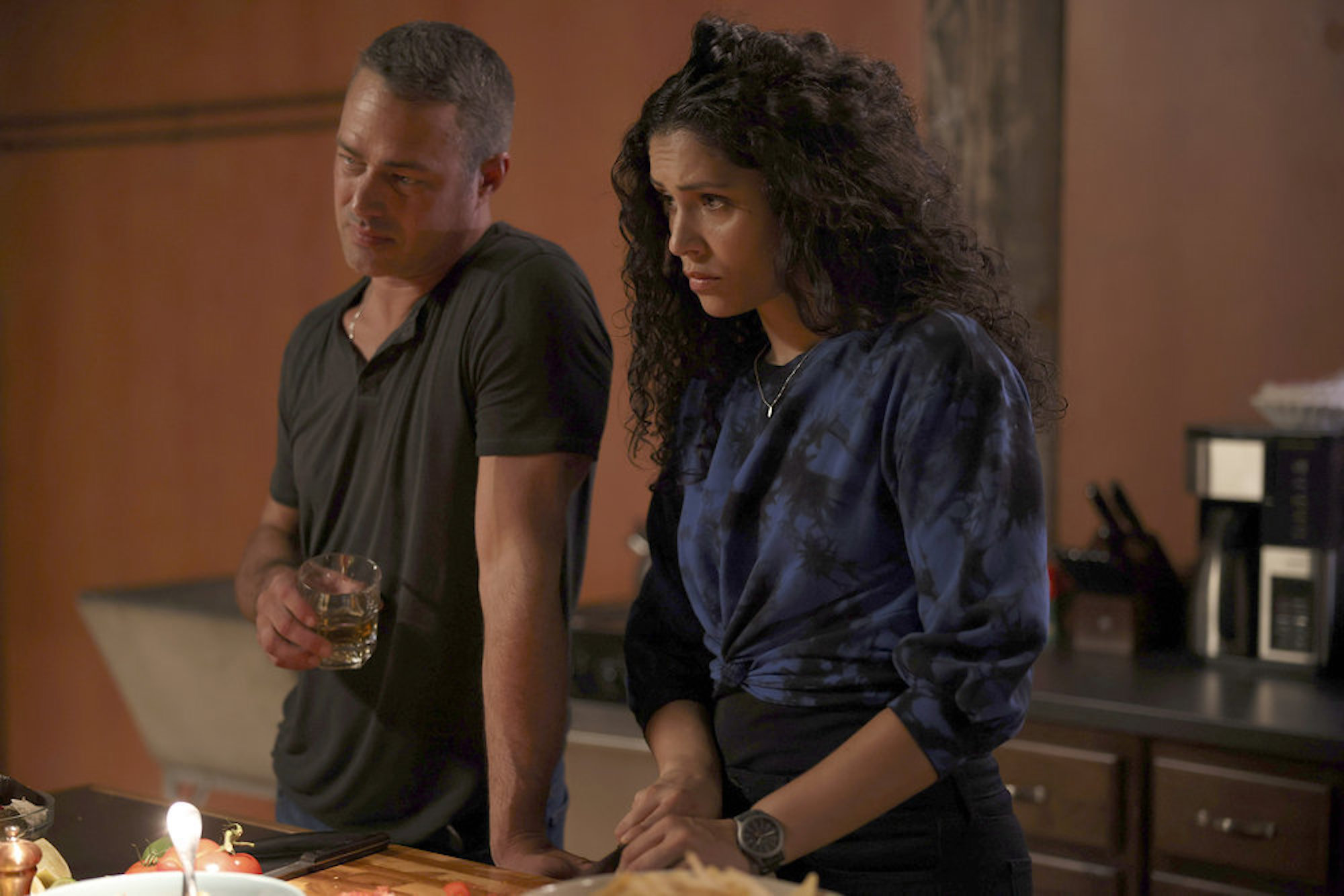 Not only will Stella Kidd return for a lot more of Chicago Fire Season 10, but showrunner Derek Haas promises she'll drive the plot.
"The next batch of episodes, certainly, the driving force of them will be Stella Kidd's return to Firehouse 51 and all the offshoots of that," Haas told TVLine, according to One Chicago Center.
Haas also noted Kidd has "a lot of explaining to do" now that she's back for good, "and it's not just explaining to Boden why she didn't immediately come back when she heard that Casey was leaving and more or less planted a flag on Truck 81, but also why she went dark on Kelly when he was obviously trying to reach her and had her best interest in mind."
Additionally, Kidd actor Miranda Rae Mayo told CinemaBlend Kidd still has the goal of becoming a lieutenant, so fans will see that play out. "I think that that's very important to her to do, once she steps into that position to be fully committed because that's what that firehouse deserves, you know?" Mayo said. "So, I think that she really wants to do well for her people." 
New 'Chicago Fire' Season 10 Episode 10 promo shows major conflict between Kelly Severide and Stella Kidd
The new Chicago Fire Season 10 Episode 10 promo shows Kelly Severide and Stella Kidd in a major conflict — and it seems to pick up right where episode 9 left off. Severide and Kidd are sitting together and talking about their relationship.
"You just stopped calling me back," Severide tells Kidd. "You just left."
"I screwed up," Kidd said. "I panicked." She then noted she doesn't want to "lock" her "future down just yet," surely leaving Severide confused about the state of their proposal.
Finally, Severide asks her if she's seeing someone else. And the state of their relationship could rely on her answer.
Chicago Fire Season 10 returns on Jan. 5, 2022, at 9 p.m. EST on NBC.
Check out Showbiz Cheat Sheet on Facebook!
RELATED: 'Chicago Fire' Season 10: Stella Kidd Doesn't 'Want to Get Married' to Kelly Severide, Miranda Rae Mayo Says