'Chicago Fire' Season 10: Will Stella Kidd Steal the Lieutenant Position Away From Jason Pelham?
Will Stella Kidd try to take over as lieutenant in 'Chicago Fire' Season 10? Here's what we think considering everything going on with Jason Pelham.
NBC's Chicago Fire Season 10 Episode 12 features more of Jason Pelham in his new position as lieutenant. When Matt Casey left Chicago Fire, the lieutenant position was wide open for the taking — and the whole firehouse assumed Stella Kidd would take it. Unfortunately for Kidd, she didn't return to Chicago in time to take the position. Will she attempt to take it from Pelham?
The 'Chicago Fire' Season 10 Episode 12 promo shows trouble ahead for Jason Pelham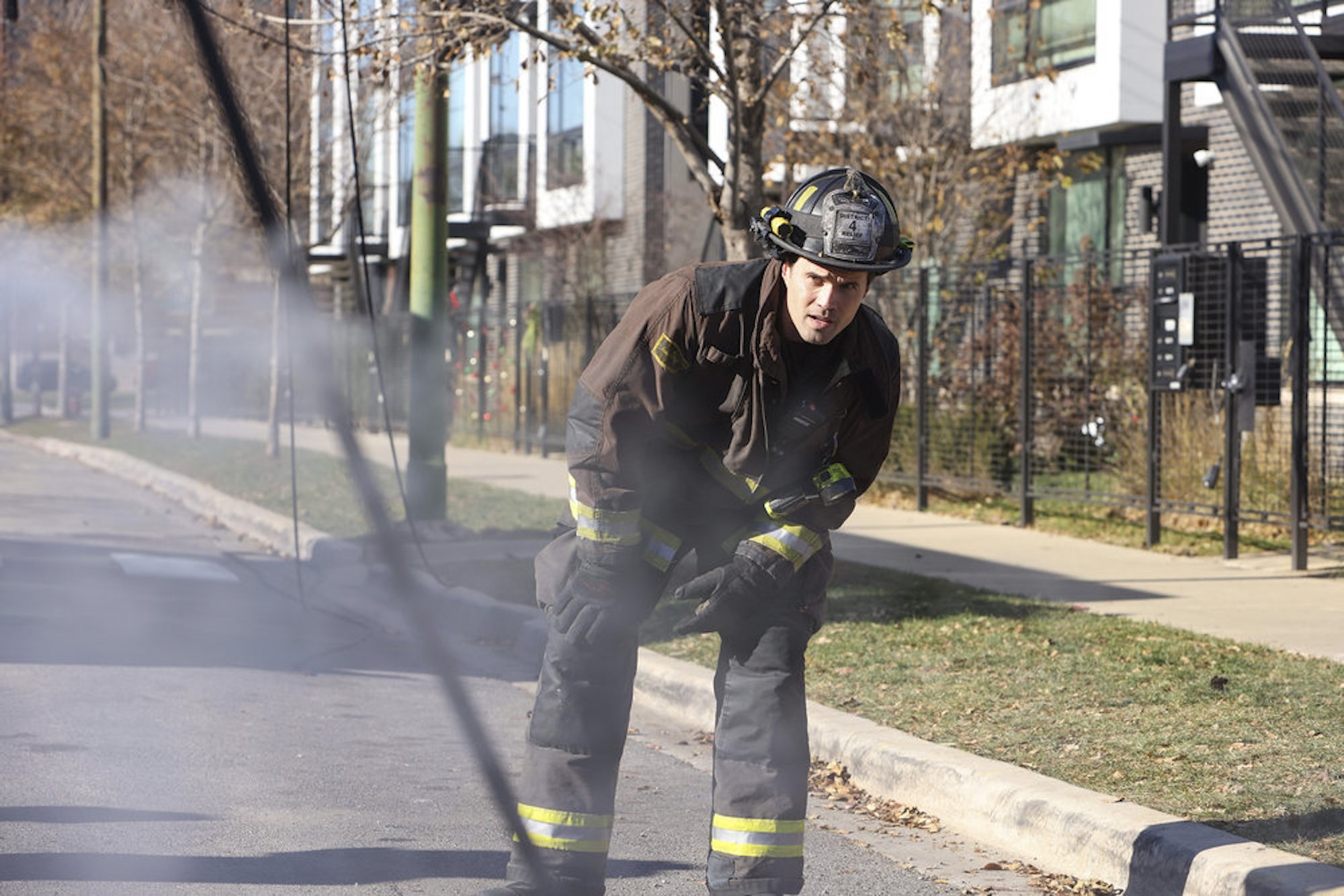 Prior to Stella Kidd's return to Chicago Fire, newcomer Jason Pelham was given Matt Casey's position of lieutenant. Pelham proved himself as an asset to Firehouse 51. While Kidd would've made an excellent lieutenant, she failed to communicate her whereabouts with Kelly Severide or the firehouse. This resulted in Chief Wallace Boden awarding Pelham the position instead of Kidd.
While Pelham enthusiastically accepted the position, there's trouble ahead for him in Chicago Fire Season 10 Episode 12. In episode 11, a fellow firefighter was injured on his watch, and the firefighter pointed the finger toward Pelham for the injury. Now, in episode 12, Pelham will need Boden's help in getting out of the bad situation he's in.
"This isn't your fight," Pelham tells Boden in regards to losing the position in the promo for the episode.
"The hell it isn't," Boden says in response.
Will Stella Kidd take the lieutenant position away from Jason Pelham?
Now that Jason Pelhams' future as the lieutenant is in jeopardy in Chicago Fire Season 10 Episode 12, what does this mean for Stella Kidd? Will she swoop in to take over?
Kidd actor Miranda Rae Mayo told CinemaBlend that Kidd's goal is still "1,000%" to become the lieutenant. "I think that she wants to do well," Mayo added. "I think that that's very important to her to do, once she steps into that position to be fully committed because that's what that firehouse deserves."
With that said, we don't suspect Kidd will take over permanently for Pelham. One Chicago Center notes both Kelly Severide and Kidd side with Pelham in order to clear his name and get him back into the position. And while Kidd adores working with the firehouse, her communication lacked greatly when she focused on her Girls on Fire program. Her heart seems to live with Girls on Fire instead of Firehouse 51.
Additionally, showrunner Derek Haas told CinemaBlend that production "really" likes working with Jason Pelham actor Brett Dalton. This is a good sign Kidd won't take over.
Is Stella Kidd leaving 'Chicago Fire'?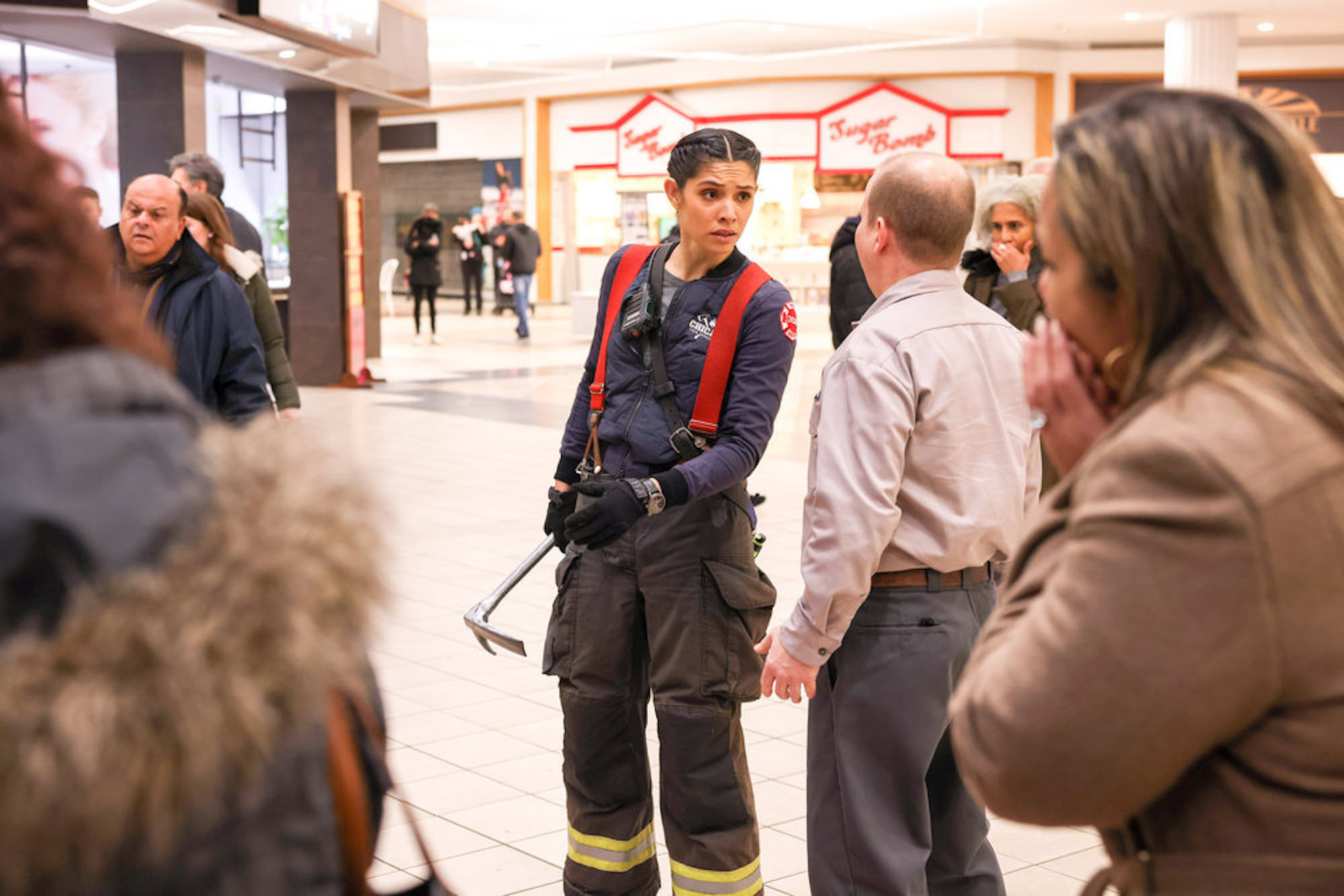 If Stella Kidd doesn't take over for Jason Pelham following the issues he has in Chicago Fire Season 10 Episode 12, where does that leave her for the future? Is Stella Kidd leaving Chicago Fire for good?
There's no sign of Kidd leaving the firehouse completely, but given recent history and her commitment to Girls on Fire, we wouldn't be surprised if she leaves at the end of season 10. Fans already dealt with the loss of Matt Casey this season, so it wouldn't be ideal for Kidd to leave. But we're not quite sure where she'll fit moving forward.
It seems the rest of the season will involve Kelly Severide and Kidd storylines as well. Showrunner Derek Haas told TV Guide that Kidd, Severide, and Pelham will "drive the plots in upcoming episodes." We'll have to wait and see exactly what this entails, but we imagine it will breathe new life into Kidd's storyline.
Chicago Fire Season 10 Episode 12 airs Wednesday, Jan. 19, 2022, at 9 p.m. EST on NBC.
Check out Showbiz Cheat Sheet on Facebook!