The 'Chicago Fire' Season 11 Episode Featuring Baby Boxes Was Timelier Than Expected
Chicago Fire has been a staple of NBC's primetime lineup for over a decade. As part of the network's Chicago franchise, the show has occasionally riled fans with its provocative storytelling. But Chicago Fire has taken a different kind of heat for a recent season 11 storyline. Here's why the NBC hit sparked a debate over a plotline involving baby boxes and why the topic was even timelier than the show's producers could've planned.
'Chicago Fire' Season 11 shocked fans with a storyline involving baby boxes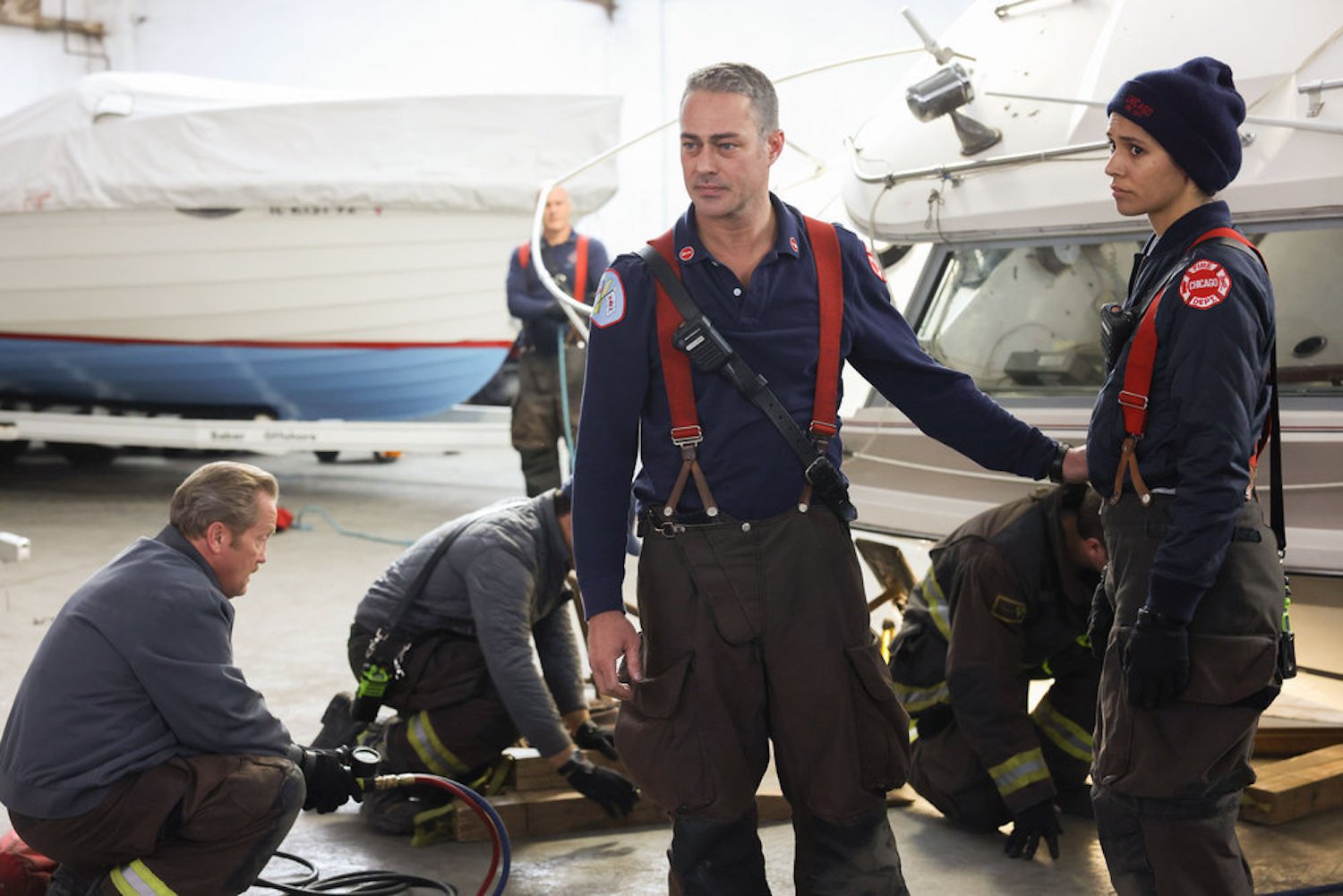 Chicago Fire Season 11 episode 10, "Something for the Pain," aired on Jan. 4, 2023. And in this episode, paramedic Sylvie Brett (Kara Killmer) opens a temperature-controlled device. She explains it's "a place for people to safely and anonymously drop their newborns under the state Safe Haven statute."
Although such a development might seem like something that could happen only on TV, these locations — known as "surrender boxes" and "baby boxes" — are rooted in reality. In fact, Chicago Fire seems to have hit upon a debate that's raging throughout the nation.
Why the storyline feels ripped from the headlines
Surrender boxes have popped up nationwide. Florida introduced its first — and so far only — Safe Haven Baby Box in December 2020. And it recently received its first newborn. The Sunshine State's surrender box is one of 134 such devices dotting the United States. But it's a much-needed service, according to Safe Haven Baby Boxes founder and CEP Monica Kelsey.
"My biological father is a rapist, and I was abandoned at birth, and my life still has value," Kelsey told CBS News. "I wish that today, my birth mom would have had those resources all those years ago."
The hope is that surrender boxes will eliminate the number of dead, abandoned babies found yearly. Every Safe Haven Baby Box includes a heater, cooling unit, and silent alarm that alerts first responders 60 seconds after the device detects an infant.
'Chicago Fire' Season 11 caused a stir with its baby box storyline
The notion of a surrender box is controversial enough. But Chicago Fire has also faced criticism for its false depiction of the Safe Haven Law. Illinois has indeed had such a law for newborns since 2011. But it doesn't offer a baby box system; instead, the state requires surrendered infants to be handed over in person. The Chicago Fire Department (CFD) is none too pleased with the show's depiction.
"The scene concerns us because it's not realistic, CFD spokesman Larry Langford told the Chicago Tribune. "We just don't do that here. The law is not written that way. And we understand that a lot of the TV show is fictionalized and it's loosely based on us. But we prefer they not do something that may cause someone to misunderstand, misinterpret, and do something that might be detrimental to an infant."
Likewise, Dawn Geras — an executive chairperson for a Chicago nonprofit Save Abandoned Babies Foundation — echoes Langford's sentiments about the dangers the Chicago Fire Season 11 scene could pose to mothers or other family members looking to hand over their newborns.
"It's wrong and misleading, and I don't know what kind of consequences that will bring," Geras told the Tribune. "There are a lot of people that watch the show. What are they going to do when they don't find a box?"