'Chicago Fire': How to Watch the Thanksgiving Episode From Season 1
Fans watching Chicago Fire Season 10 know the One Chicago shows are currently on their holiday break from Nov. 10, 2021, onward. While Chicago Fire, Chicago Med, and Chicago P.D. will return at the end of 2021, fans may need a little extra something to get them into the holiday spirit. And we can't forget that Chicago Fire Season 1 Episode 7, "Two Families," takes place on Thanksgiving. Here's how to watch the special seasonal episode in 2021.
'Chicago Fire' Season 1 Episode 7 serves as a special Thanksgiving episode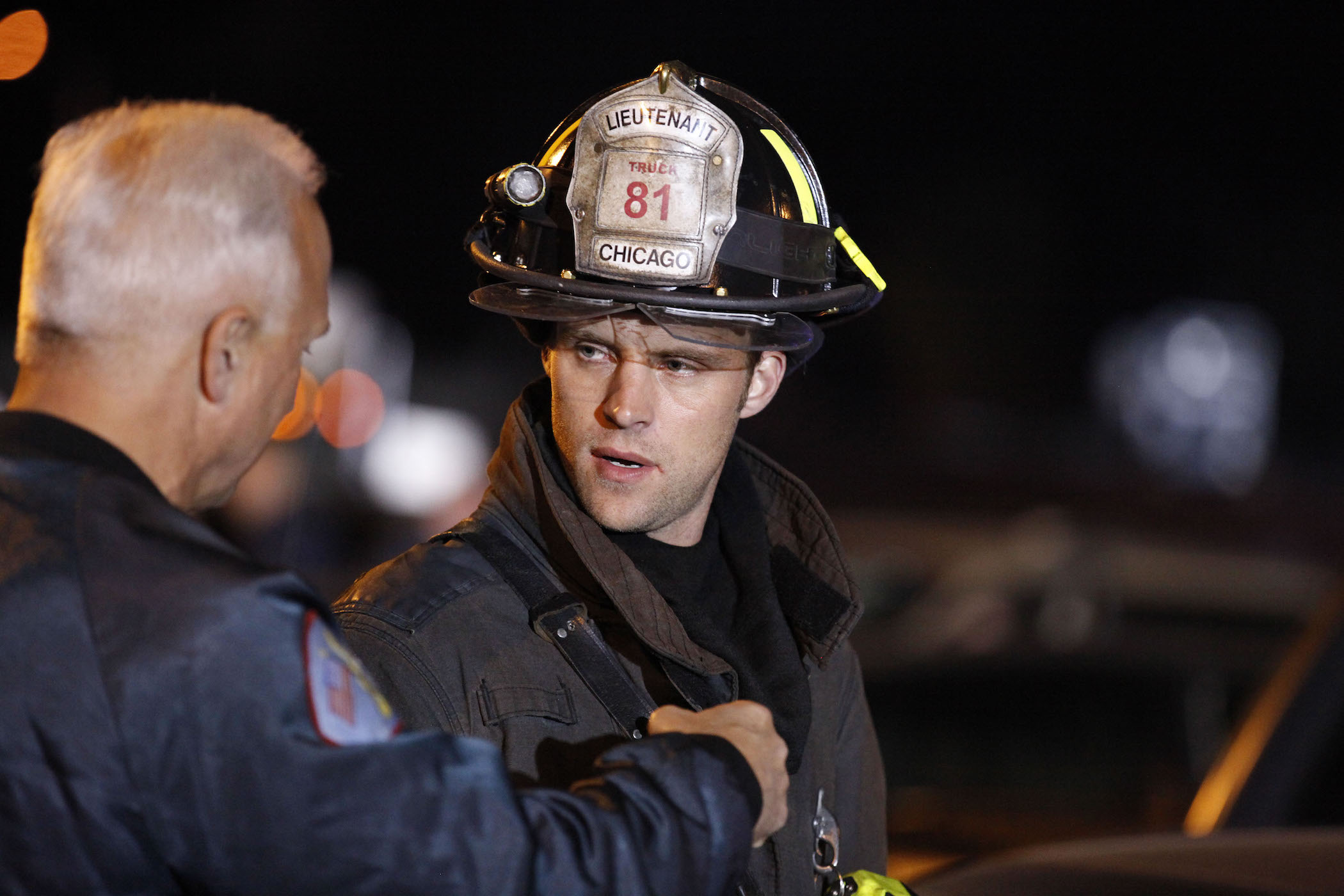 NBC's One Chicago shows occasionally feature the holidays in their storylines, and this is particularly true for Chicago Fire Season 1 Episode 7. Co-creators Michael Brandt and Derek Haas wanted to bring Thanksgiving into the episode, and they managed to work it into the storyline.
One Chicago Center reminds us that "Two Families" has Matt Casey feeling the pressure. He has to deliver a baby during a car accident scenario — and he manages to pull it off despite feeling flustered by the predicament. While Chicago Fire Season 10 saw Matt Casey (played by Jesse Spencer) leaving Firehouse 51, season 1 episode 7 gives fans a chance to revisit an early moment with the character.
Additionally, the episode shows Kelly Severide dealing with his addiction to painkillers. He knows a drug test is coming, and he has to figure out a way to evade the test so it doesn't expose his personal issues.
Of course, all of this happens with the theme of Thanksgiving encompassing it. A garage catches on fire after a deep-fried turkey attempt goes wrong.
How to watch 'Chicago Fire' Season 1 Episode 7, 'Two Families'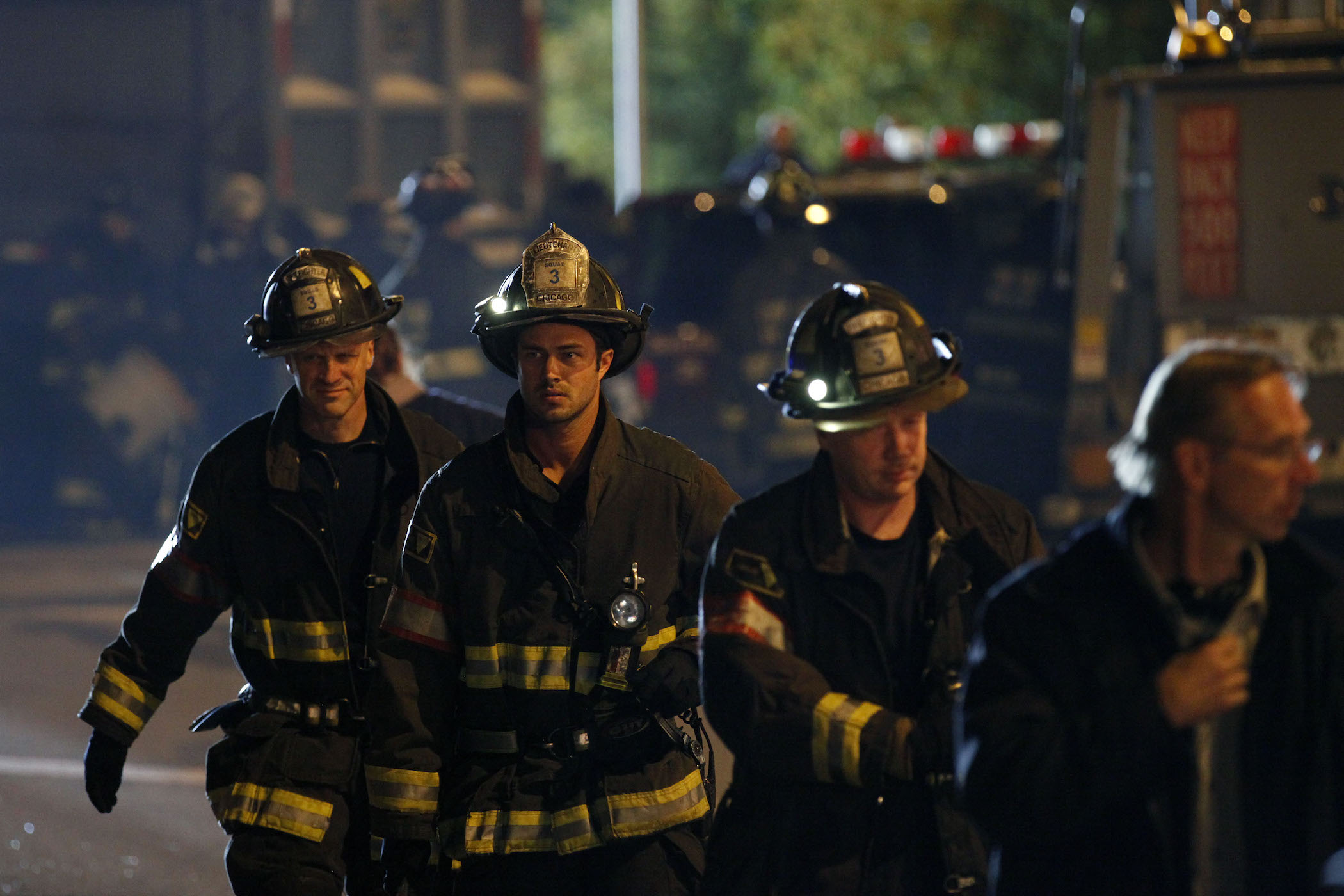 Where can fans watch Chicago Fire Season 1 Episode 7? While Chicago Fire Season 10 is available to stream on Hulu, such is not the case for season 1. Instead, fans can watch the first season via Peacock, NBCUniversal's streaming platform, One Chicago Center notes. It requires a Peacock Premium subscription, which costs $4.99 per month.
Fans who don't want to stream via Peacock have the option of purchasing the episode on its own via Amazon Prime Video, too. It's also available for purchase via Apple iTunes, Google Play Movies, and Vudu.
When does 'Chicago Fire' Season 10 return after Thanksgiving 2021?
Chicago Fire Season 10 doesn't have a Thanksgiving special. But showrunner Derek Haas noted the show will have a holiday special airing on Dec. 8, 2021. This is when all One Chicago shows officially return after the three-week break that started after the Nov. 10, 2021, episodes aired.
"For the first time in years, as long as I can remember, we're doing a holiday episode," Haas told TVLine about the season 10 holiday special. "Episode 9 is going to make the Hallmark Channel jealous of our holiday episode."
It's unclear exactly what will happen in episode 9. But fans suspect fan-favorite Stella Kidd will make her way back to the firehouse. She's currently in Boston with her Girls on Fire program, but with Matt Casey's leaving, someone needs to take over — and it could be Kidd.
After the Dec. 8, 2021, episode, Chicago Fire goes on a break once again until January 2022.
Chicago Fire Season 10 airs Wednesdays at 9 p.m. EST on NBC.
Check out Showbiz Cheat Sheet on Facebook!