'Chicago Fire': Would Gabby Dawson Ever Return?
Chicago Fire is one of the most popular television shows on air today, along with its counterparts Chicago PD and Chicago Med.
Chicago Fire is one of the most popular television shows on air today, along with its counterparts Chicago P.D. and Chicago Med.
The three shows together are like a perfect trifecta of television drama, showcasing the fictional stories of three workplaces (the fire department, police department, and an emergency room, as you might have guessed) and all set in the windy city of Chicago.
One of the things that makes these shows so great is the fantastic casting choices, and fans have fallen in love with character after character. Fans of Chicago Fire were devastated in 2018 when actor Monica Raymund left the show. However, her recent reappearance in the season 8 finale had people wondering: would Gabby Dawson ever return to Firehouse 51?
Who is Gabriela Dawson in 'Chicago Fire'?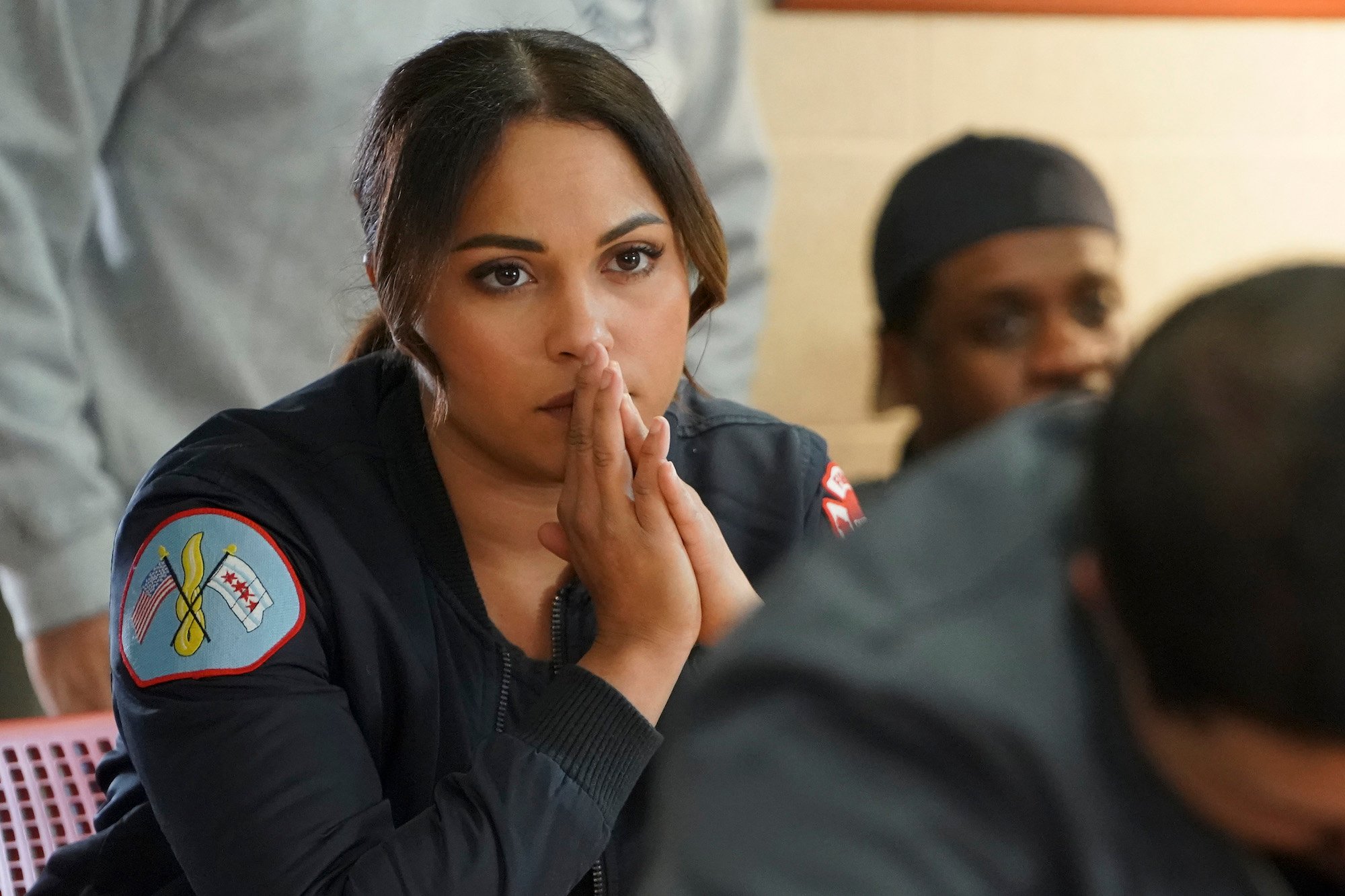 Gabby Dawson was a recurring character on Chicago Fire ever since its very first episode aired in 2012. Originally a paramedic, she was accepted into the Fire Academy in the show's second season and becomes a firefighter assigned to Truck 81. Several seasons later, she decides to go back to working as a paramedic after becoming a foster parent.
Gabby is romantically linked to character Matthew Casey (played by Jesse Spencer) and they even get married during season 5, but their love was not written to last. Over the next season, Gabby decides to take a job in Puerto Rico, and she and Matthew file for divorce when he declines to go with her. What a tragedy! 
Gabby is a bit of a firecracker and was played marvelously by actor Monica Raymund. So why did Raymund leave the show, and can fans start hoping for her return?
Why did Monica Raymund leave 'Chicago Fire'?
Leaving Chicago Fire was Raymund's choice. She decided not to renew her contract after season 6, and it seems it wasn't an easy decision for her. She told the Chicago Tribune at the time:
"I'm not sure the exact moment when it happened, but I knew that my six-year contract was coming to an end and I felt like I was hungry to explore a different role, a different story. I wanted to explore a different world. I had been in Chicago for five years and just personally where I was in my life, I was ready to create my home and kind of plant some roots in Los Angeles."
Raymund felt bittersweet about leaving the show, but felt it was worth it to explore more career options.
"I mean, I've given six years of my life to that show and created a family there, so it was a bit like a dismemberment, if you will. I miss them terribly, of course. But I have the opportunity to start the next chapter of my life and I'm very much looking forward to that," she said in the same interview.
Will Gabby Dawson ever return?
Gabby Dawson fans were thrilled to see their favorite character make a reappearance in the season 8 finale of Chicago Fire. But they wondered: does her appearance mean that she'll become a regular character on the show again? The show's creator is keeping mum on the subject, according to Country Living, and nothing that either he or Raymund herself has said has indicated that she would be coming back to the show. As unlikely as it is, fans can't help themselves from being hopeful.
In a recent Twitter thread reacting to Gabby Dawson's reappearance on Chicago Fire, fans joined voices in a chorus of "Bring Gabby Back!" 
"She's Truly Missed. Somehow Someway Gabby Dawson to Comeback," one fan tweeted. "Wish they'd bring gabby back permanently," someone else suggested. There are no plans of this as of now, but true Gabby fans will keep waiting eagerly.