'Chicago Fire': You Might See a Lot More of Grainger
If you're a big fan of Chicago Fire's Greg Grainger (Jon-Michael Ecker), you're probably wondering how long he will be part of the series. He's been causing quite a stir since he began flirting with Sylvie Brett. Here's what Showbiz Cheat Sheet knows about Grainger and his future with Chicago Fire.
Characters don't stick around long on 'Chicago Fire'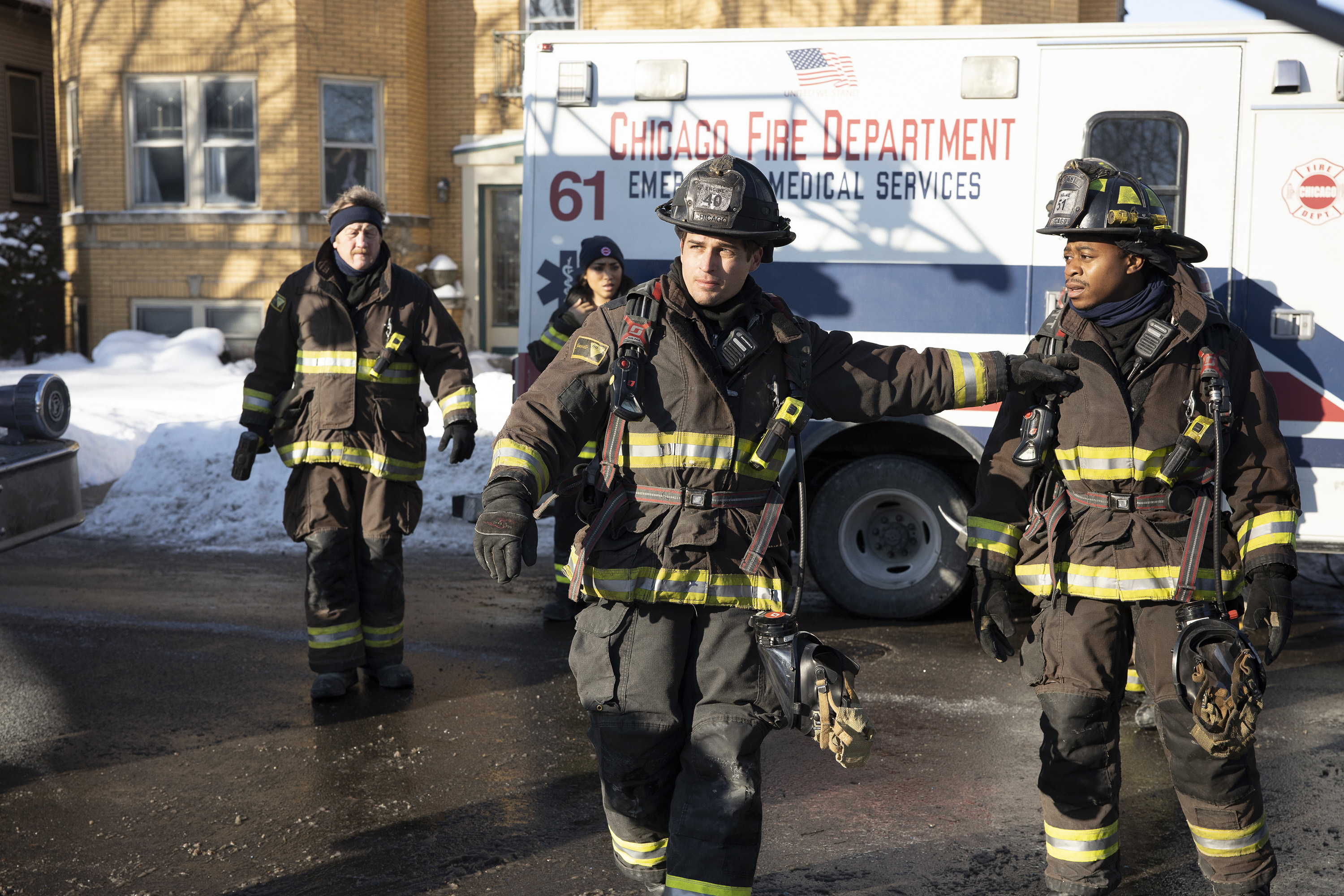 There has been quite a bit of turnover on Chicago Fire. The most recent departure was Gianna Mackey (Adriyan Rae), Sylvie Brett's ambulance partner. Gianna decided to transfer to another firehouse so she could have more opportunities and advance her career. Her character was first introduced during Chicago Fire Season 9, Episode 1 (titled "Rattle Second City").
Fans are also still missing Gabriela Dawson (Monica Raymund) and Leslie Shay (Lauren German). Many have been wondering if Dawson will return to the series. She has been mentioned a lot this season. Sylvie thinks Matt is still in love with Dawson, so that has caused a lot of tension between them.
Grainger will stick around on 'Chicago Fire' for now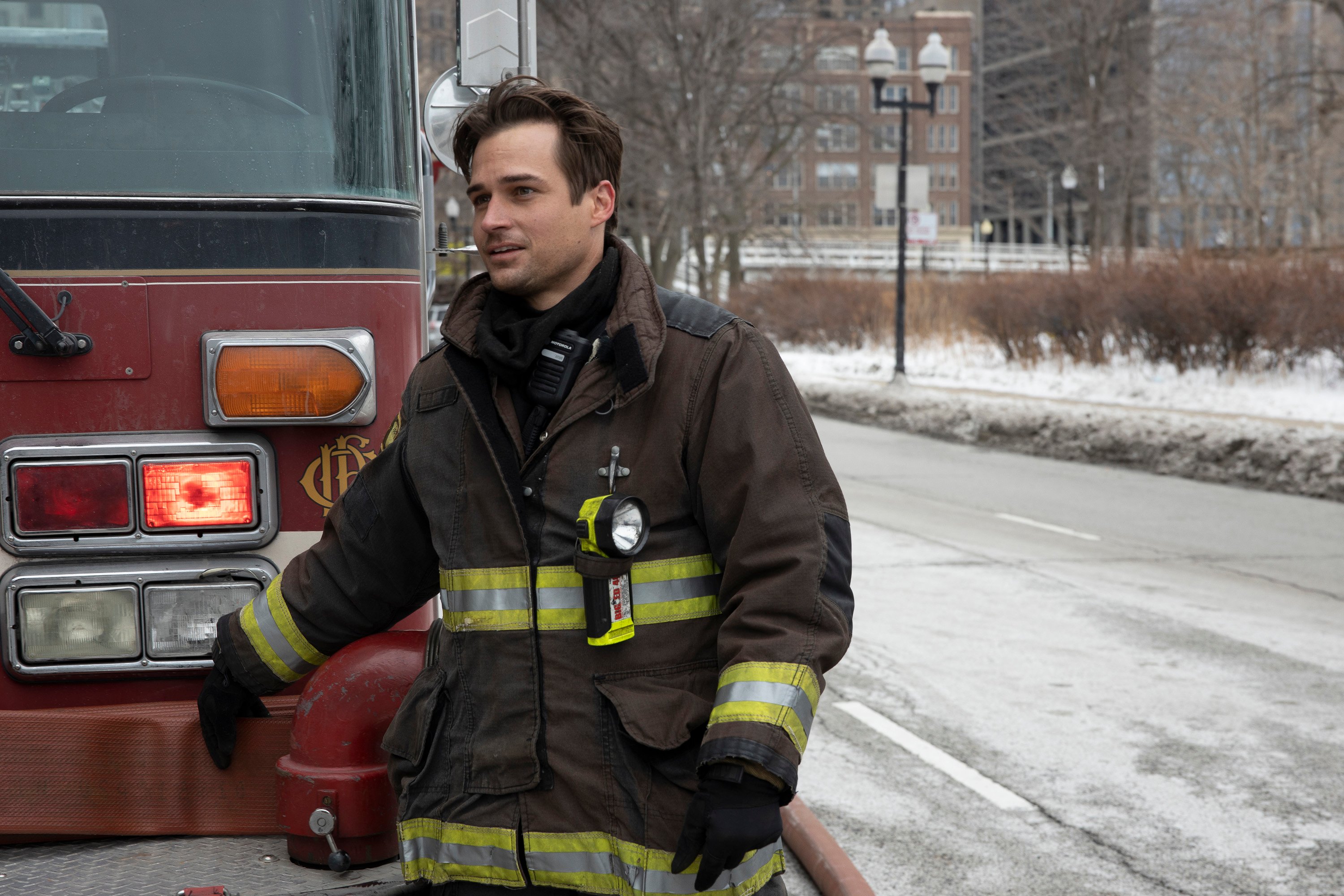 It looks like Grainger won't be going away any time soon. Chicago Fire executive producer Derek Haas tells Entertainment Weekly he isn't looking to send Grainger on his way just yet.
"He's been great, and I would not dismiss him out of hand," Haas tells the publication. "I could see him having a long life on Chicago Fire, so that's for us to figure out."
Haas goes on to say the show is always seeking actors like Jon-Michael Ecker. He already has a ton of fans who can't wait to see him whenever he appears on a show. It sounds like there might be plans to make Ecker a permanent part of the series.
"As the world keeps turning, we're always looking for people like Jon, who has such a rabid fanbase," continues Haas. "He's really been awesome. I love watching him work and what he brings. I have a funny feeling if we don't find a place for him on Chicago Fire soon, he's going to be the star of some other show. He has a great vibe and so much charisma."
Jon-Michael Ecker's movies and TV shows
Ecker was first introduced as Grainger on Chicago Fire during season 9, episode 4 (titled "Funny What Things Remind Us"). One of Ecker's early acting roles was in a 2011 episode of the television series The Power of Destiny. He got his big break after appearing in the Colombian drama Popland! From 2012 to 2013, he played Pablo Peralta in the series Fearless Heart.
Ecker joined the cast of Gossip Girl: Acapulco in 2013. He played Nicolás 'Nico' de la Vega for 26 episodes. Ecker made his film debut in the 2014 movie Catinflas. From 2015 to 2016, he played The Lion in Narcos. His other acting roles include appearances in Queen of the South and Firefly Lane.
Follow Sheiresa Ngo on Twitter.