'Chicago Med' Cast: Yaya DaCosta Would 'Absolutely' Return to Wrap Up Ethan and April's Romance
Yaya DaCosta isn't ruling out a return to Gaffney Medical Center. The former Chicago Med cast member played nurse April Sexton for six seasons of the NBC medical drama. But she left the show at the end of last season. However, she says she'd be willing to come back for a guest spot in order to wrap up unfinished business between April and her ex-boyfriend Ethan Choi (Brian Tee).
The 'Chicago Med' Season 6 finale hinted there was hope for Ethan and April's romance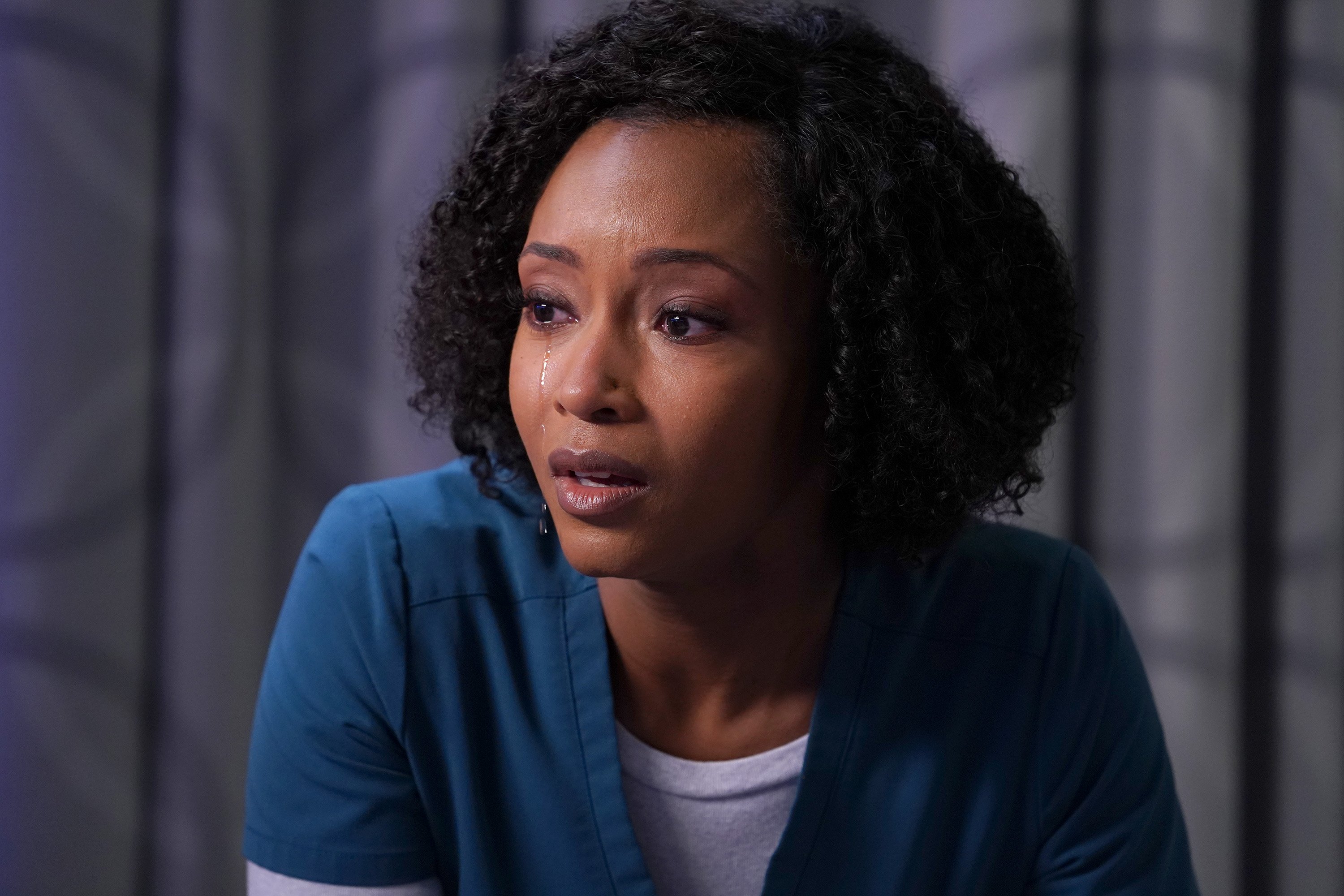 RELATED: 'Chicago Med': Brian Tee Thinks Ethan's About to Learn He's Not Always Right
In the Chicago Med Season 6 finale, Ethan was recovering from a gunshot wound to the chest. April, who was by his side in the hospital, admitted that she was still in love with him.
April's confession suggested that she and Ethan might soon be getting back together. But when Chicago Med returned for season 7, both April and Ethan were missing. She'd left to enter a nurse practitioner program, while he was in physical therapy recovering from his injuries. (Tee isn't leaving Chicago Med, but hasn't appeared in recent episodes.)
Yaya DaCosta said there was a chance April and Ethan would get back together
In a recent interview with TVLine, DaCosta revealed that the season 6 finale was written before anyone knew she'd be leaving Chicago Med.
"[W]hen [the finale] was written, the idea of April not being at Gaffney Medical Center, and me not being on the show, was not even a thought," she said. "Things happened behind the scenes very quickly. We were literally in the final days of shooting the episode while conversations and negotiations about my working there were going on."
Was there was a chance DaCosta and Choi's characters would have rekindled their romance had she stayed on the show? The actor says yes. 
"April was holding Ethan's hand and saying, 'I'll never stop loving you,' and that, had I stayed, could've developed so that they could get back together," she said of the finale. "April would've joined the nurse practitioners program at Gaffney. But because that didn't happen and I left, they were able to redefine those moments."
The former 'Chicago Med' cast member says she would 'absolutely' return to guest star on show
RELATED: 'Chicago Med': Will Colin Donnell Return as Dr. Connor Rhodes in Season 7?
DaCosta currently stars as Angela Vaughn in the new Fox series Our Kind of People, about a wealthy Black enclave on Martha's Vineyard. But the actor isn't opposed to returning to the Chicago Med fold for a guest spot. She told TVLive she would "absolutely" be open to coming back to Gaffney Medical Center.
"My experience on Chicago Med was absolutely lovely," she said. "I loved the cast and crew, and it was difficult to leave on a personal level, but not on a professional level."
New episodes of Chicago Med air Wednesdays at 8 p.m. ET on NBC.
Check out Showbiz Cheat Sheet on Facebook!