'Chicago Med' Fans Love Dr. Charles' Words of Wisdom
The third installment in the widely acclaimed Chicago series, Chicago Med has become one of the most popular dramas on television.
The show regularly features crossovers with the other programs in the Chicago universe, but it manages to stand on its own, creating characters that are critically praised as being complex, interesting, and well-written.
One of these characters is Dr. Daniel Charles, played by award-winning actor Oliver Platt. Fans love Dr. Charles and have regularly spoken out about a few of his more endearing traits. 
When did 'Chicago Med 'premiere?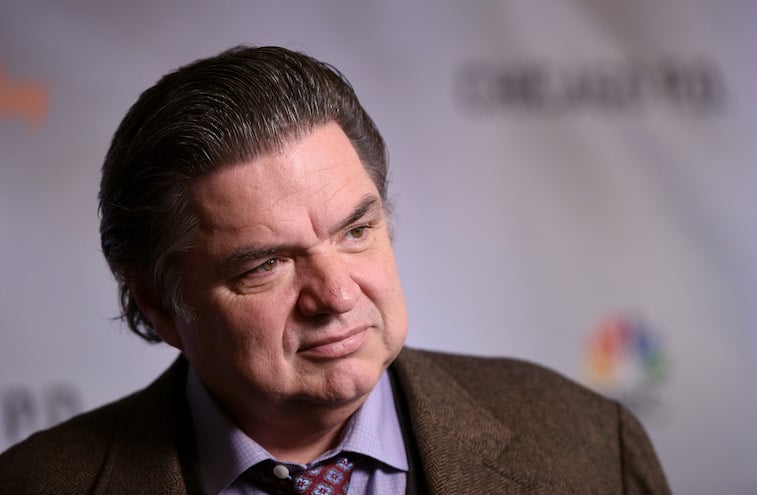 Chicago Med first premiered in late 2015, focusing on the emergency department doctors and nurses of the Gaffney Chicago Medical Center, a fictional medical center in the heart of big-city Illinois.
With major stars like Yaya DaCosta, Torrey DeVitto, Brian Tee, and Nick Gehlfuss playing leading roles, and a full roster of incredible supporting actors, Chicago Med is a show that has built a reputation on a commitment to excellence.
Chicago Med has consistently earned great reviews in the five years that it has been on the air, and in early 2020, the show was renewed for a sixth, seventh, and eighth season.
Fans were thrilled at the news, and at the possibility of several more years of Chicago Med — a show that has proven to be consistently ahead of its time, both in terms of realism and acting excellence. 
Who plays Dr. Charles on 'Chicago Med'?
Many of the characters on Chicago Med are popular for one reason or another, or at the very least, incite a lot of conversation among the fans. Dr. Daniel Charles is one such character.
Played by Canadian-American actor Oliver Platt, a veteran of stage, television, and films, Dr. Daniel Charles has been on the show from the very beginning and has made guest appearances on other shows in the Chicago franchise over the years.
Oliver Platt is one of the most decorated actors on the show and has been nominated for numerous awards, including four Primetime Emmy Awards, a Golden Globe Award, and two Screen Actors Guild Awards.
Platt was one of the most prolific actors in films during the nineties, appearing in movies such as Benny & Joon, The Three Musketeers, Tall Tale, Dangerous Beauty, Dr. Doolittle, and Lake Placid. He has also been very active in television, and had parts in shows including Nip/Tuck, The Good Wife, The Big C, and Huff.
However, it has been his role in Chicago Med that has endeared Platt to a whole new generation of fans. 
Fans love Dr. Charles and his habit of giving advice
Dr. Daniel Charles is the Chief of Psychiatry at Chicago Med, and is frequently brought in to consult on the most difficult cases.
As the veteran psychiatrist on the show, he is involved in many controversial situations and cases and often has to chide other doctors for their handling of patients. In spite of his excellence at his job, Dr. Charles has a notoriously complicated personal life and has been married and divorced three times.
In spite of his unluckiness in love, Dr. Charles always seems to have words of wisdom for his co-workers and friends.
It is his persistent habit of offering advice that fans have gravitated to the most. Even when situations seem bleak or depressing, such as the iconic moment when he has a heart-to-heart with his estranged daughter Anna, he somehow always thinks of the right thing to say.
Viewers especially appreciate his moments of wisdom and have frequently taken to social media to share their thoughts on his advice to others. One fan wrote on Twitter that his "words of wisdom never get old." That seems to be a sentiment that is echoed across the board, by fans of all ages.