'Chicago Med': Is Will Getting His Job Back?
The Chicago Med Season 6 finale ended with Will Halstead (Nick Gehlfuss) getting fired. Many fans were surprised, considering he has been reckless before and still kept his job. Will somehow gets a pass and continues to work at the hospital. However, this time is different. Is there any hope his boss will change her mind after hearing Dr. Natalie Manning's (Torrey DeVitto) side of the story?
Showbiz Cheat Sheet spoke with Courtney Valeo, senior principal consultant at Greenphire, a provider of financial lifecycle management solutions for clinical trials. She gave her option on what she thinks will happen next with Will Halstead.
Chicago Med's Will Halstead could have run the trial better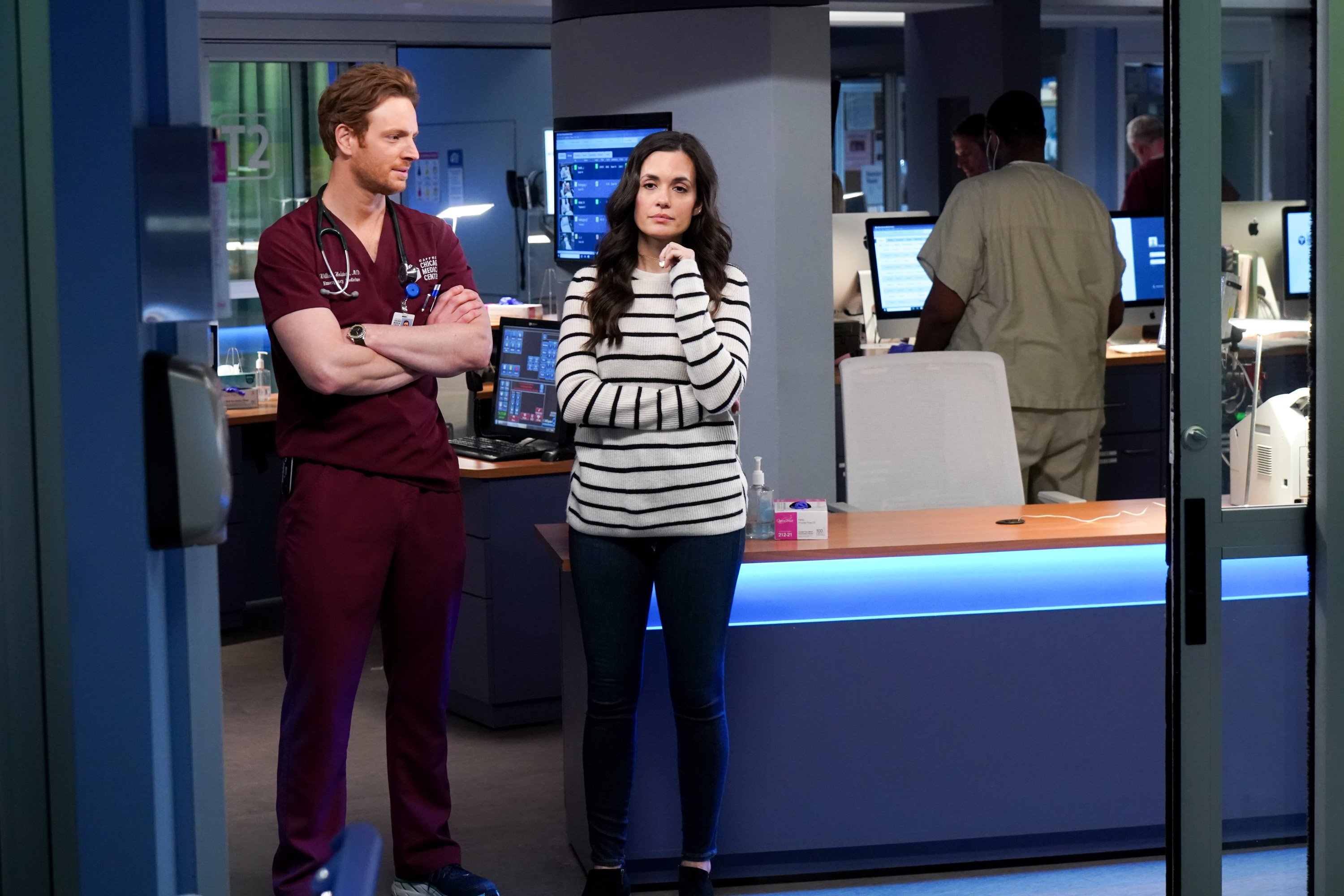 There are so many things Will did that put the trial in jeopardy. Valeo says Will could have done a better job of running the trial. However, she applauds him for offering his patients the chance to participate.
"Recruiting patients is the number one challenge faced by clinical researchers, and the number one reason for inflated costs and late deadlines, so we understand why Will went room to room to see if individuals would be interested in participating in the study," Valeo tells Showbiz Cheat Sheet.
She says another way Will could have recruited patients is to have someone send out a message on social media or connect with a patient advocacy organization. "More modern tactics of recruiting patients, including using social media and working with patient advocacy organizations, have become highly popular ways to identify new recruits," says Valeo.
Since there are still biases when it comes trials, Valeo says Will did the right thing by going to patients individually and assessing whether they were a good fit. "Many biases exist regarding clinical trials. An individual's regular doctor might not offer access to a clinical trial as part of standard care, which limits enrollment. It was refreshing to see that Will offered the trial as a novel treatment among standard options."
How hard would it be for Will to get another job?
Will's actions compromised the drug trial. Natalie stole trial drugs and gave them to her mom, but Will covered for her. He gave her more pills and continued to allow the medication to be given to a patient who wasn't part of the trial (and wasn't a good candidate). How hard would it be for him to get another job after being fired? Valeo says Will's behavior could make it tough to get another hospital job right away because it's likely his license would be suspended or even revoked. However, there are other career options.
"Should a doctor not be able to practice medicine, there are other opportunities for reformed medical professionals to contribute to improved medical access and innovation," says Valeo. "For example, he could work for or run a nonprofit. He could make up for his mistakes by giving back to the community and industry. Or Will could possibly look to work in the insurance industry, pharmaceutical sales, or medical writing/editing."
Is there a chance Will Halstead will get his job back?
When we asked Valeo if Will has a shot at returning to his job, she says it could go either way. One thing she's sure of is that he likely won't work on a clinical trial again. He has proven he's not responsible.
"Should Will get a second chance, he needs more balance," says Valeo. "He's too emotional and must be more scientific. He has good bedside manner but makes rash decisions. Sometimes they work out and sometimes they don't. It's possible he will get his job back, but we do not expect him to ever be part of a clinical trial ever again."
Our thoughts on Will's situation
Will made a lot of mistakes during the drug trial. Instead of following the rules, he went with his gut and did what he thought was right. One of his biggest judgment lapses was covering for Natalie after he found out she stole drugs from the trial. Natalie swiped a bottle of pills and gave them to her mother, who was not part of the trial. After Will found out, he gave Natalie more pills when she told him she was running low.
We think Will should have been fired a long time ago, considering how careless he has been over the years. In this situation, he probably should have been let go. However, after Natalie's confession, we think there's a chance Will is going to get his job back.
Follow Sheiresa Ngo on Twitter.