'Chicago Med': Natalie and Crockett Are Having Relationship Problems
Natalie and Crockett might be headed for trouble on 'Chicago Med.'
Chicago Med's Natalie Manning has a secret that's causing problems with her boyfriend, Marcel Crockett. Here's a look at what happened last time on Chicago Med.
Natalie is hiding something from Marcel and Will on 'Chicago Med'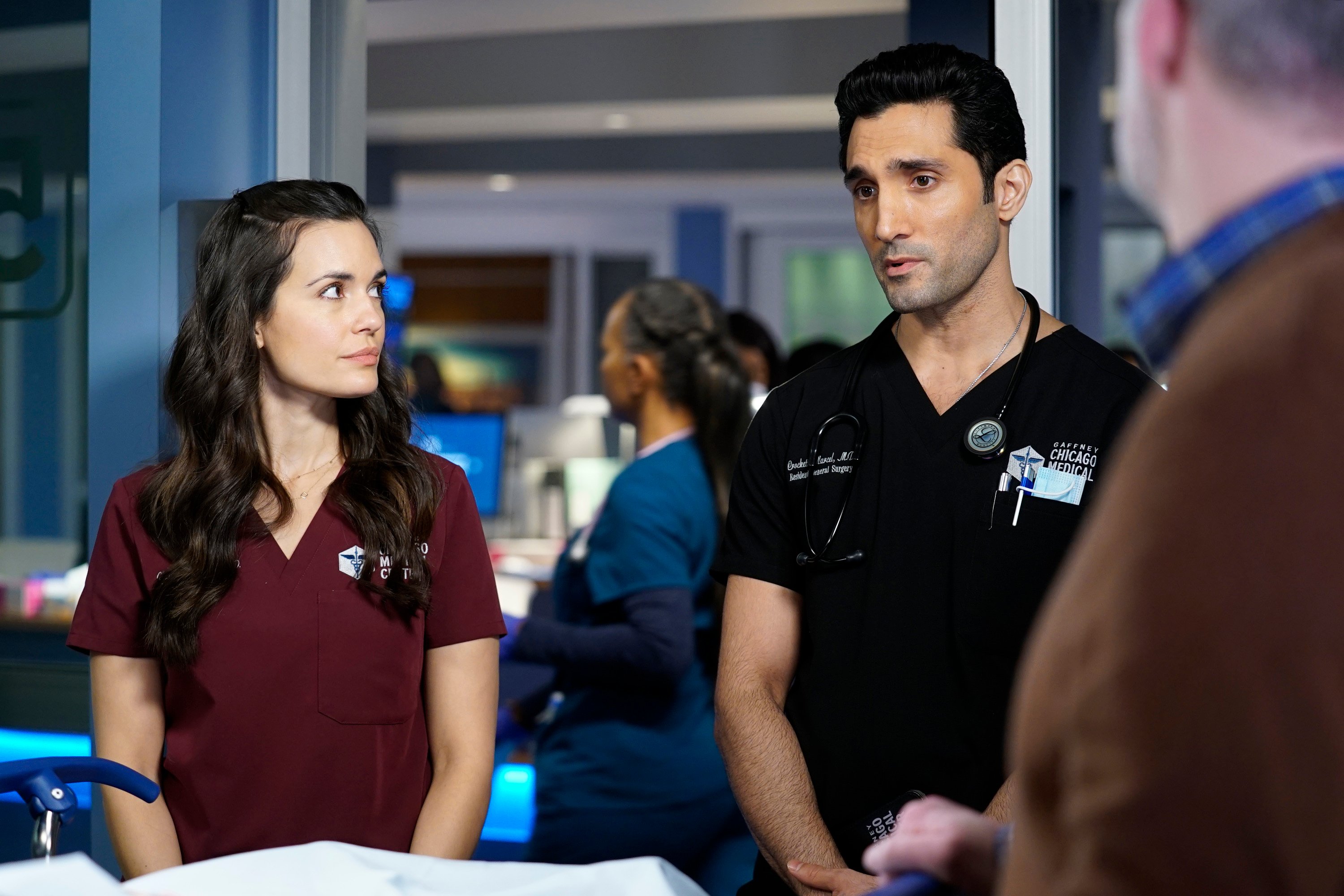 During Chicago Med Season 6 Episode 12 (titled "Some Things Are Worth the Risk"), Natalie (Torrey DeVitto) does something that could put her job and relationships at risk. Natalie is trying to help her mother, who is having problems with her heart.
In a moment of desperation, she steals a box of pills that belonged to a patient who was in Will Halstead's (Nick Gehlfuss) drug trial for cardiac patients. Natalie takes the box home and tells her mother to take the pills. When her mother asks what the pills do, she says they help the heart pump.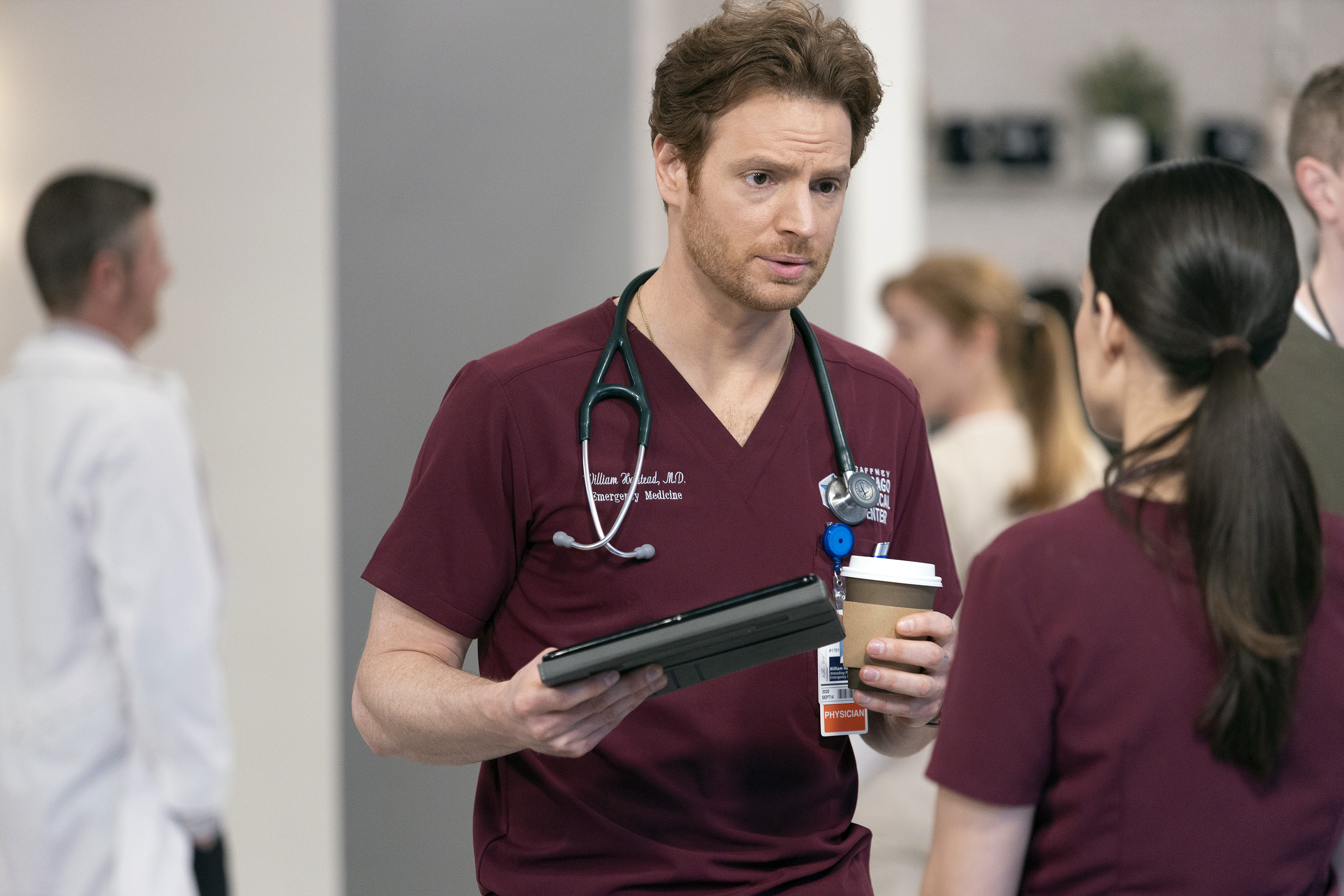 Will was supposed to send the pills back to the pharmaceutical company (Kender). However, when the delivery person arrives, Natalie tells him someone already picked up the package. Will tries to find out what happened to the pills, but he keeps hitting dead ends.
When Natalie finds out Will is looking for the pills, she keeps asking him questions about the search and if he's closer to finding out what happened. In reality, Natalie is trying to figure out if her theft will be discovered. Much to her relief, security footage is deleted every 72 hours, so there's no record of her sending the delivery man away.
Natalie asks Crockett for space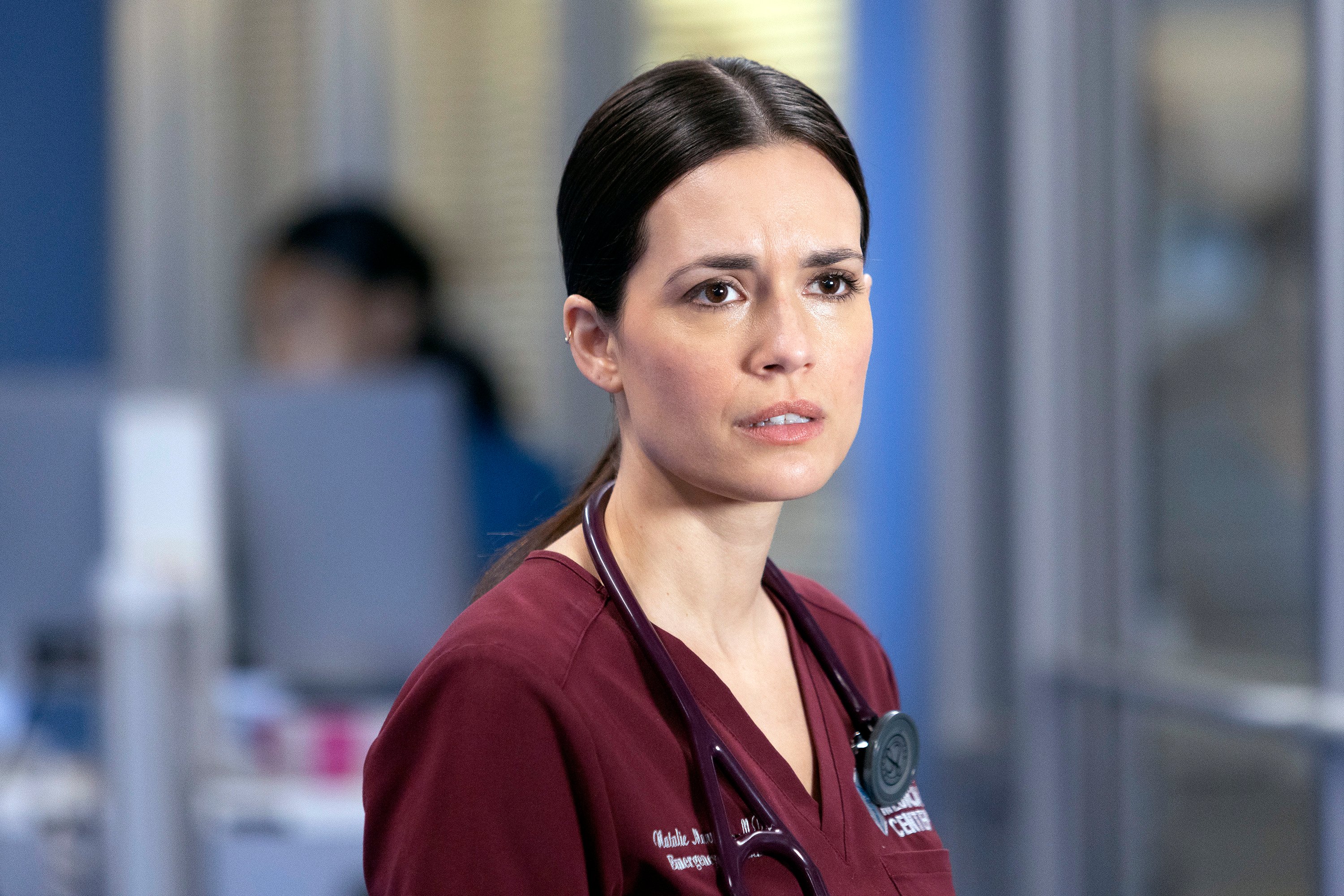 During episode 13 (titled "What a Tangled Web We Weave"), Crockett (Dominic Rains) notices Natalie is acting differently. She begins dodging his calls, and she's distant. When Crockett calls her before work, she looks at her phone screen and then lets the call go to voice mail when she sees it's him. She's afraid he will find out what she's been up to, so she begins pushing him away.
At first, he thinks Natalie doesn't trust his medical judgment, and that's why she's been brushing him off. However, he later begins to think it might be something personal. He's worried she has a problem with him and the relationship.
Crockett pulls Natalie aside so he can talk to her about how she's been acting, but their conversation doesn't go the way he was expecting. Crockett asks Natalie what's going on with her, but she acts like she doesn't know what he's talking about at fist. Crockett then says, "Something's off." He says it's clear Natalie doesn't want his help when it comes to her mother's heart problem. He suggested different treatment options, but Natalie never pursued them.
At first, Natalie promises her behavior has nothing to do with him or his medical judgement. However, she won't tell him what's really going on. Crockett tells her he's been open with her, and he wants her to do the same. "I've been open with you, Nat," says Crockett. "I've shared a lot. More than I've shared with anyone in a very long time. It's gotta be a two-way street."
Natalie decides the best decision is to pull away from Crockett. She wants to protect her secret so badly that she's willing to give up on her relationship. She then tells Crockett she needs space. Our guess is their break will become permanent. Goodbye Natalie and Crockett, we kind of liked you two as a couple.
Follow Sheiresa Ngo on Twitter.