'Chicago Med' Season 7: When Does Dr. Ethan Choi Return Permanently After Episode 12? Showrunner Hints it Could Be Awhile
Brian Tee's character, Dr. Ethan Choi, comes back in 'Chicago Med' Season 7 Episode 12, but he doesn't return permanently until later.
NBC's Chicago Med Season 7 Episode 12 will bring back fan-favorite character Dr. Ethan Choi. The physician, played by Brian Tee, was shot by a former patient, taking Tee out of the show for a number of episodes. Since Choi was shot, fans have anxiously awaited his full return back to the hospital. And it seems Choi will return in episode 12, but not for long.
Is Dr. Ethan Choi still on 'Chicago Med'? He returns in 'Chicago Med' Season 7 Episode 12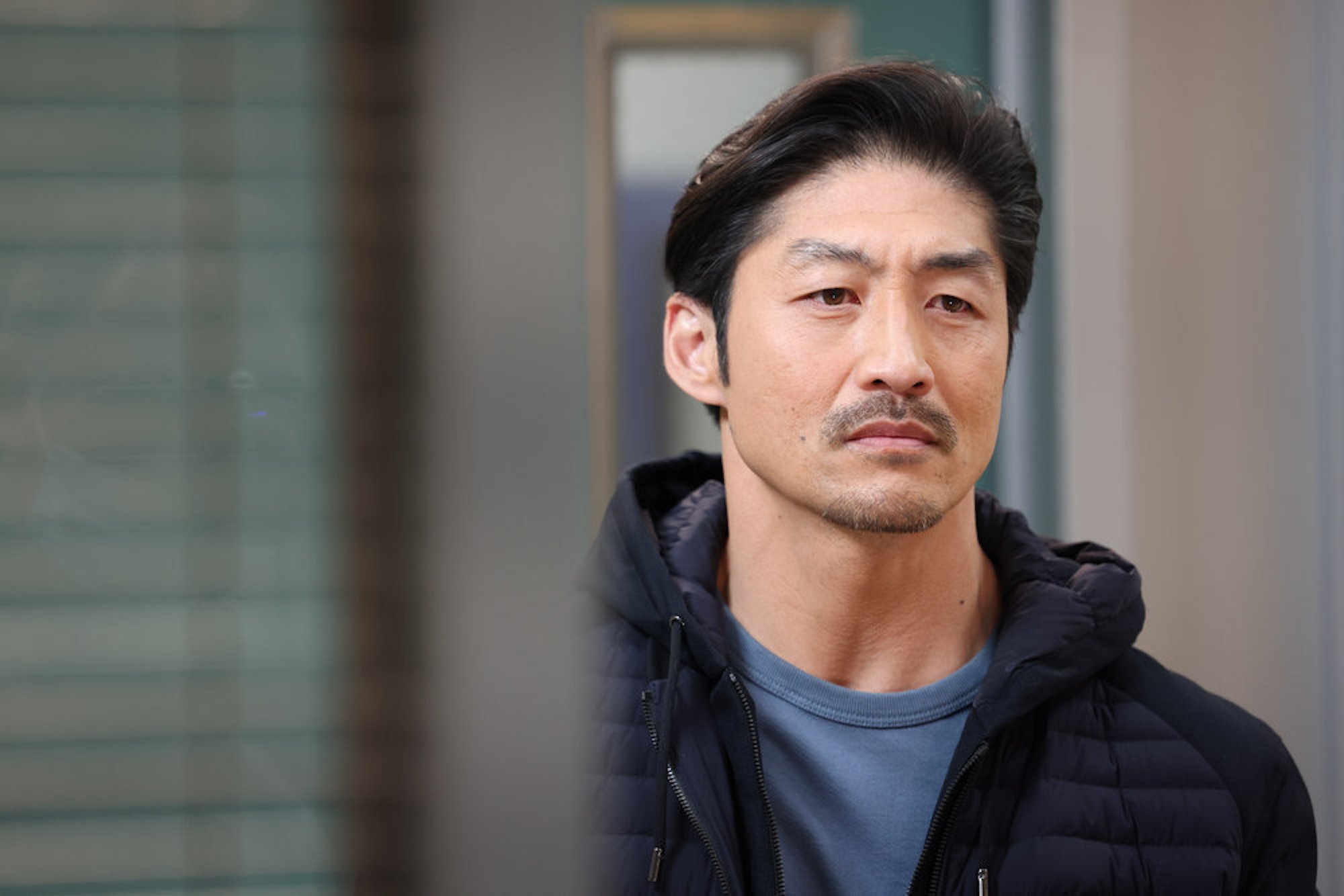 Dr. Ethan Choi made his grand return to the hospital in Chicago Med Season 7 Episode 7 after getting shot, but he wasn't out of the woods just yet. Choi still had to undergo spinal fusion surgery to take care of his injuries, and fans worried this meant actor Brian Tee would leave the show completely.
So, is Dr. Ethan Choi still on Chicago Med? Fans watching episode 12 can rejoice, as Choi will make an appearance. Showrunner Diane Frolov talked to CinemaBlend about what fans can expect in the new episode.
"Actually, we're gonna see him again in episode 12," she told the publication. "So, in three more episodes, we'll see him again. He's still in recovery, and then he will come back a little bit later in the season. He's going to have a very moving story with Dr. Charles in episode 12."
According to One Chicago Center, the episode synopsis given by NBC details Choi having tough conversations with his father. The synopsis reads: "Will and Stevie get stuck in the middle of a marital face-off. Dr. Blake's entire surgical team mysteriously collapses during a liver transplant. Charles encourages Ethan to reconcile with his father."
Ethan Choi reportedly doesn't return for good until episode 18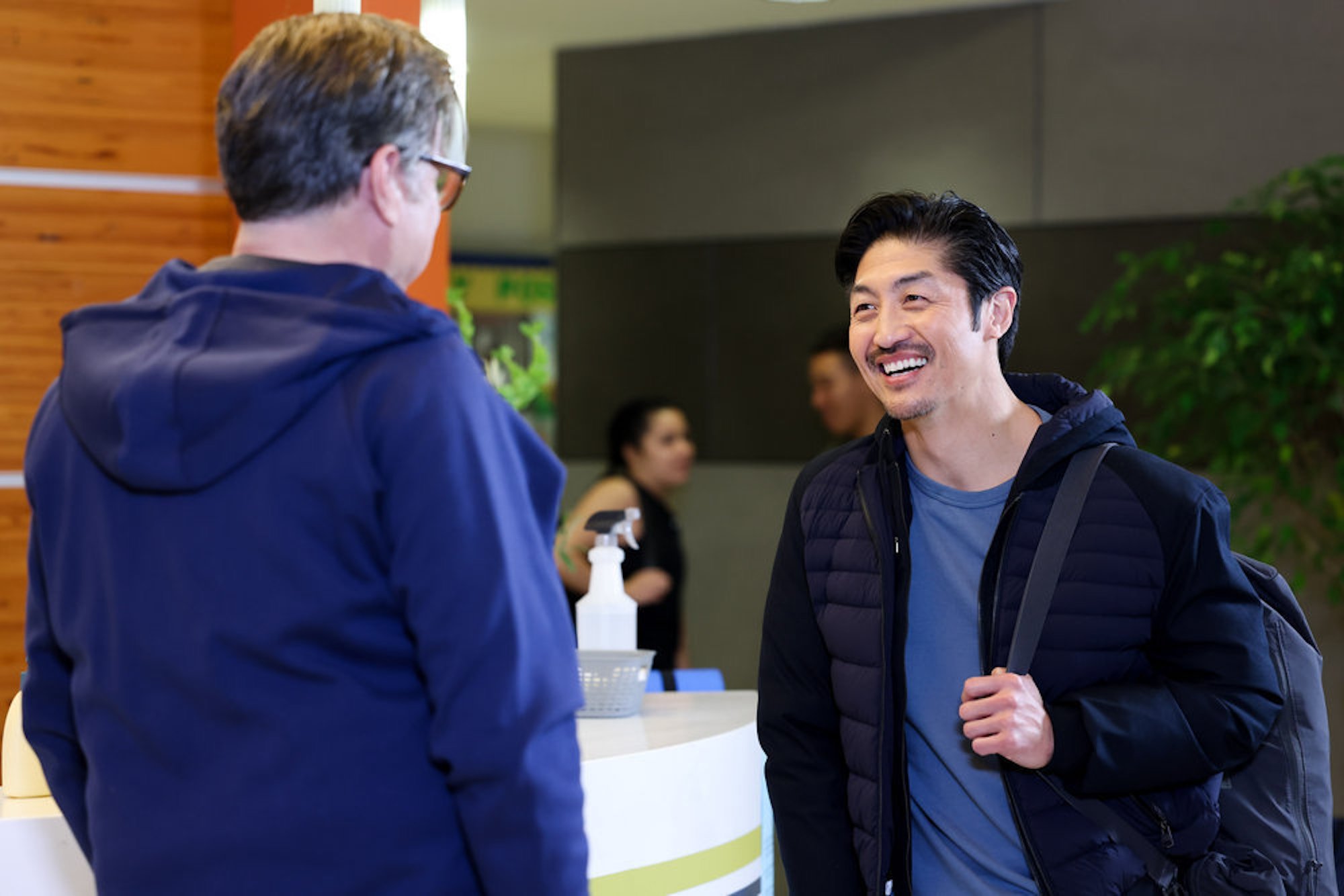 Fans hoping to see Ethan Choi permanently after Chicago Med Season 7 Episode 12 will have some waiting to do. Choi returns briefly in episode 12 but then leaves once again.
Showrunner Diane Frolov verified with TV Insider that Choi doesn't return permanently to the show until episode 18. "We are going to check in with him," she said in an interview. "He's still going to be in therapy, but he'll be post-surgery in episode 12 and we have a really lovely story with him and Dr. Charles [Oliver Platt] in episode 12, but he still is not returning. He returns in episode 18."
That's a good sign for fans fearful that Choi would leave for good. Frolov also teased that Choi's "been changed" by the trauma he experienced. "It's been a very traumatic event for him to be shot like this and he's been reevaluating himself because of it," she said. "We're going to play that out with Dr. Charles."
Actor Brian Tee talked about his character's 'complicated' relationship with his father moving forward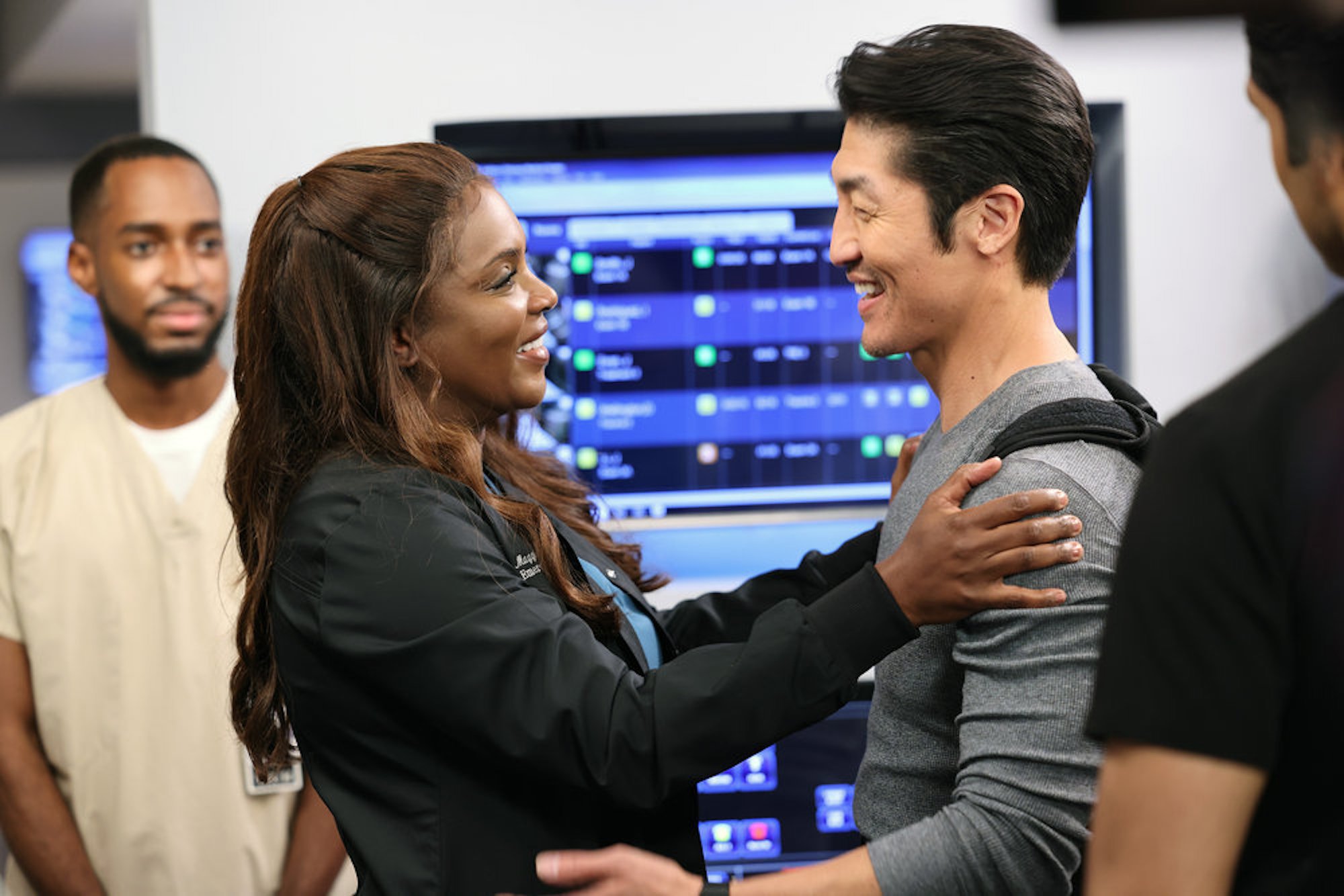 Chicago Med Season 7 Episode 12 will touch upon Dr. Ethan Choi's relationship with his father, and it seems this will be an ongoing storyline for the doctor. Brian Tee talked about what's to come in episode 12 and beyond, and how the relationship may change as his character still deals with getting shot.
"Ethan is recovering well," Tee wrote to CinemaBlend. "Though I do think he went in too hard and too soon mid-season, but now he's realized the healing process is as much psychological as it is physical. There is much more Ethan is dealing with from the trauma of this incident and his past that we will unfold. And through it, you'll come to see a changed Ethan … hopefully for the better."
"I hope that fans get a better understanding of who Ethan is and who he wants to be after meeting his father," Tee added.
Chicago Med Season 7 Episode 12 airs Wednesday, Jan. 19, 2022, at 8 p.m. EST on NBC.
Check out Showbiz Cheat Sheet on Facebook!