'Chicago Med' Season 7: What Happened to Dr. Ethan Choi? New Promo Shows His Return
Chicago Med Season 7 is well underway, and many viewers are shocked by the number of cast changes we've seen this season. Now, many fans want to know what's going to happen with Dr. Ethan Choi's storyline. According to a new promo for Chicago Med Season 7 Episode 7, Ethan Choi returns. Here's what happened to him in the first place, what the promo shows, and what we can anticipate with his character moving forward.
Did Ethan Choi leave 'Chicago Med'? What happened to his character?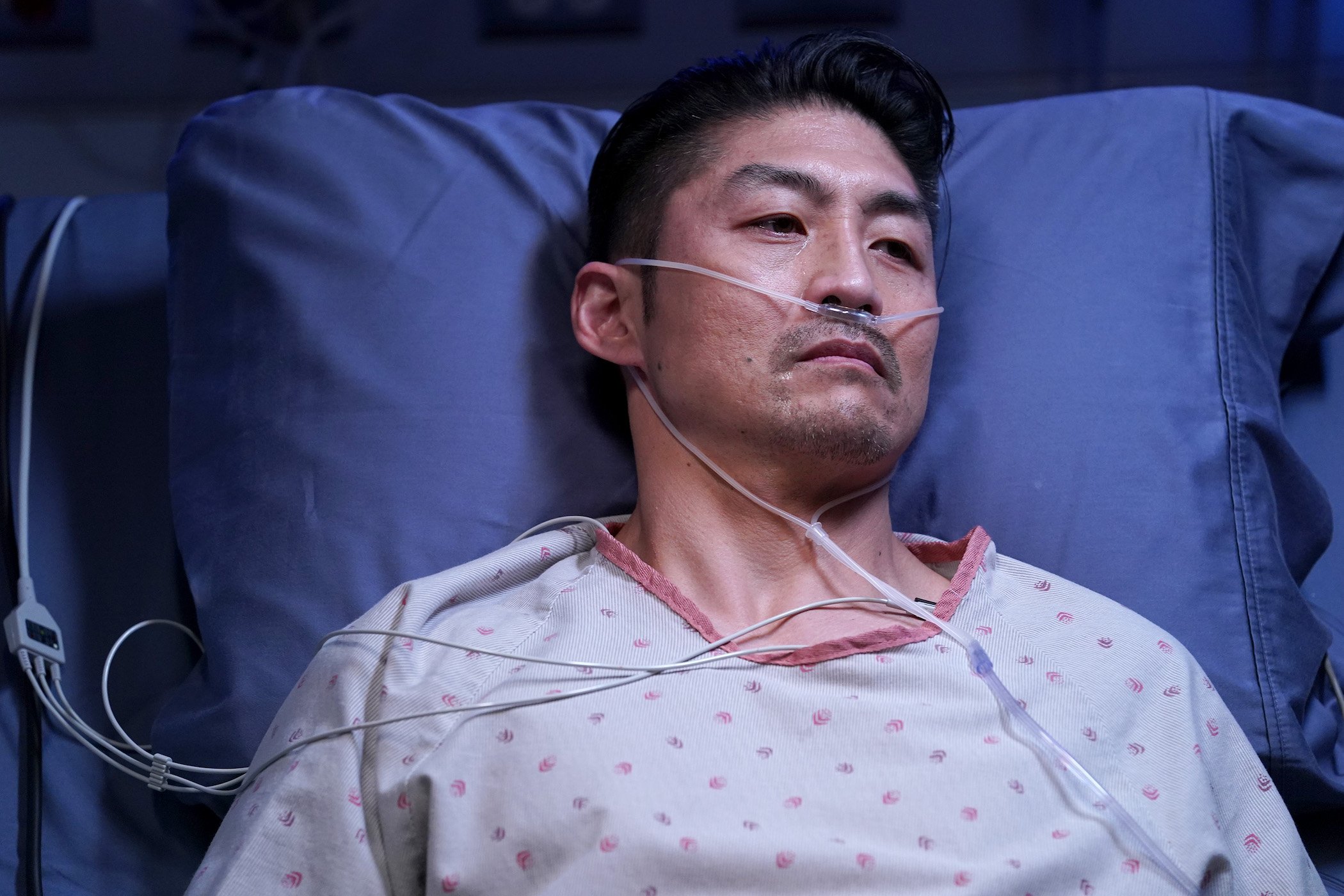 Chicago Med Season 7 fans wonder whether Dr. Ethan Choi left Chicago Med for good. Brian Tee plays the doctor known for his calm presence, and some fans feel the season's severely lacking with his absence. So, what happened to Ethan Choi? It seems his injury he sustained at the end of season 6 is why he's gone.
One Chicago Center reminds us Choi tried to deescalate a situation with an unhinged patient during the Chicago Med Season 6 finale. The patient pulled out a gun on Dr. Dean Archer, and Choi jumped out in an attempt to remove the gun from the situation. Unfortunately, this resulted in Choi getting shot in the chest. Archer then had to perform a high-risk surgery in order to save Choi's life. This made the doctors' incredibly complicated working relationship even more difficult given the circumstances.
Now, fans eagerly await to hear more about what's next for Choi. Showrunner Diane Frolov confirmed Choi wouldn't take part in most of season 7, but he would return eventually. "Ethan has to overcome both the physical and emotional trauma of being shot," she told TVBrittanyF.com. "We also want to see how his near-death experience changes his outlook on life."
New 'Chicago Med' Season 7 Episode 7 promo shows Ethan Choi's great return
It seems the time has come for Dr. Ethan Choi to return. The promo for Chicago Med Season 7 Episode 7 shows all the hospital workers crowding around someone — and that someone is Choi.
"Why is everyone around?" Maggie Lockwood says in a voiceover as she's navigating the crowd. Then, she sees who everyone's focused on.
"Hey, Mags," Choi says to her.
"Dr. Choi," Lockwood responds with surprise. She then hugs Choi as they finally reunite.
The promo doesn't give much more context in terms of Choi's return to Chicago Med. But it's clear episode 7 will revolve around the character coming back.
Additionally, One Chicago Center notes episode 7 will show more of Dr. Crockett Marcel. Marcel is speaking to Choi when Lockwood enters the room. Aside from Choi, it seems Marcel will reportedly work on another transplant case alongside Dr. Pamela Blake.
Will Ethan Choi and April Sexton get back together?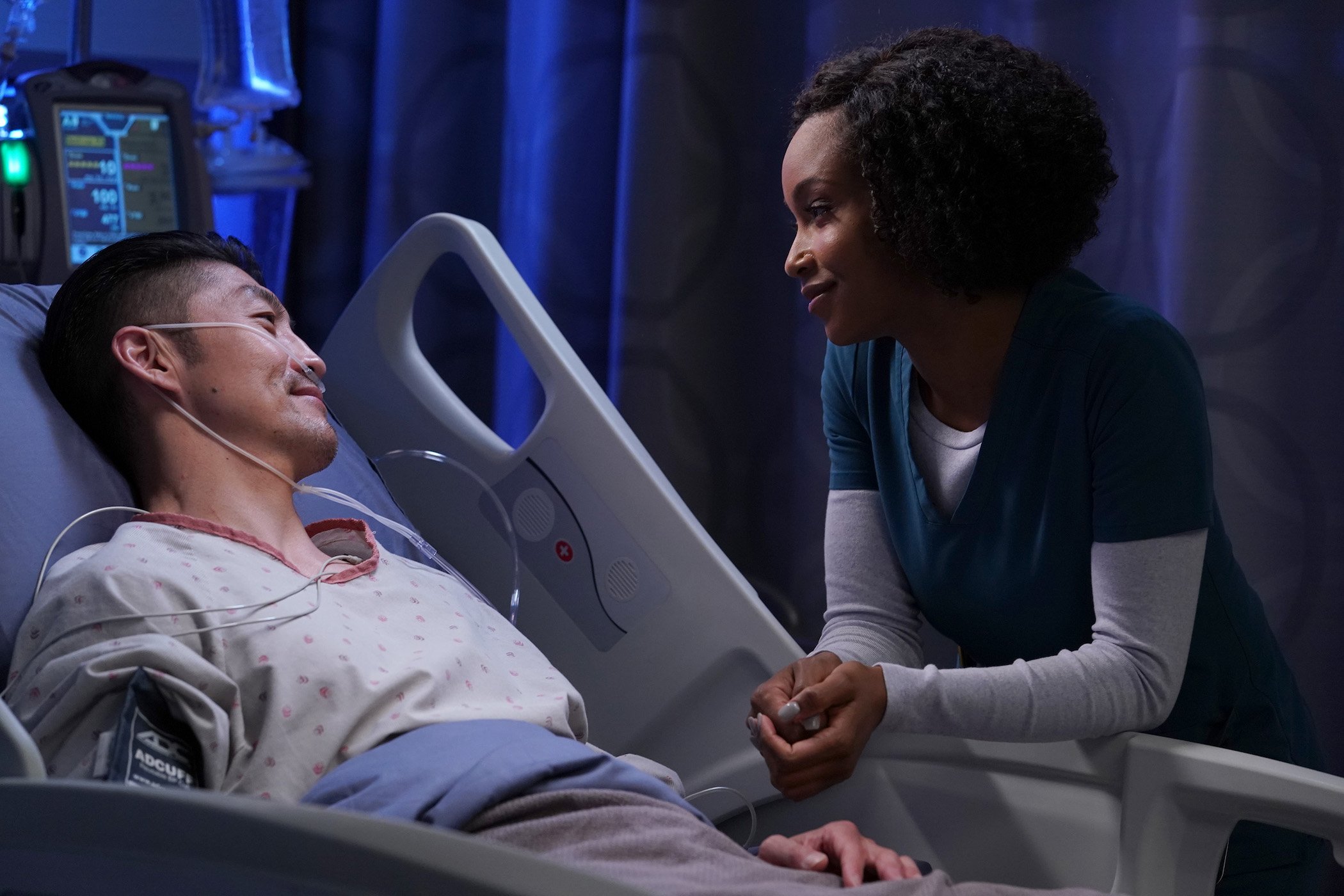 Yaya DaCosta played fan-favorite April Sexton in Chicago Med, but she left prior to Chicago Med Season 7. Sadly, this left fans with a lot of unanswered questions regarding April Sexton and Ethan Choi. At the end of season 6, Sexton and Choi admitted they had feelings for one another. But now that they've both been out of the picture in the new season thus far, is there any chance they could both rejoin the cast and rekindle the romance?
It seems DaCosta doesn't have any interest in permanently rejoining the cast. But she told TVLine she'd "absolutely" guest star on the show to better wrap up the couple's storyline.
"[W]hen [the finale] was written, the idea of April not being at Gaffney Medical Center, and me not being on the show, was not even a thought," she explained. "Things happened behind the scenes very quickly. We were literally in the final days of shooting the episode while conversations and negotiations about my working there were going on."
With that in mind, it sounds like Choi is a single man moving forward. We'll be interested to see if he has any new love interests moving forward on the show.
Chicago Med Season 7 airs Wednesdays at 8 p.m. EST on NBC.
Check out Showbiz Cheat Sheet on Facebook!