'Chicago Med': Why Will Halstead Actor Nick Gehlfuss Is Leaving
NBC's Chicago Med Season 8 finale hit fans hard, marking the final episode with Will Halstead actor Nick Gehlfuss. Gehlfuss played Halstead for all eight seasons of the show, and it certainly won't be the same without him moving forward. So, why is the Will Halstead actor leaving Chicago Med? Here's what he said.
Why is Will Halstead actor Nick Gehlfuss leaving 'Chicago Med'?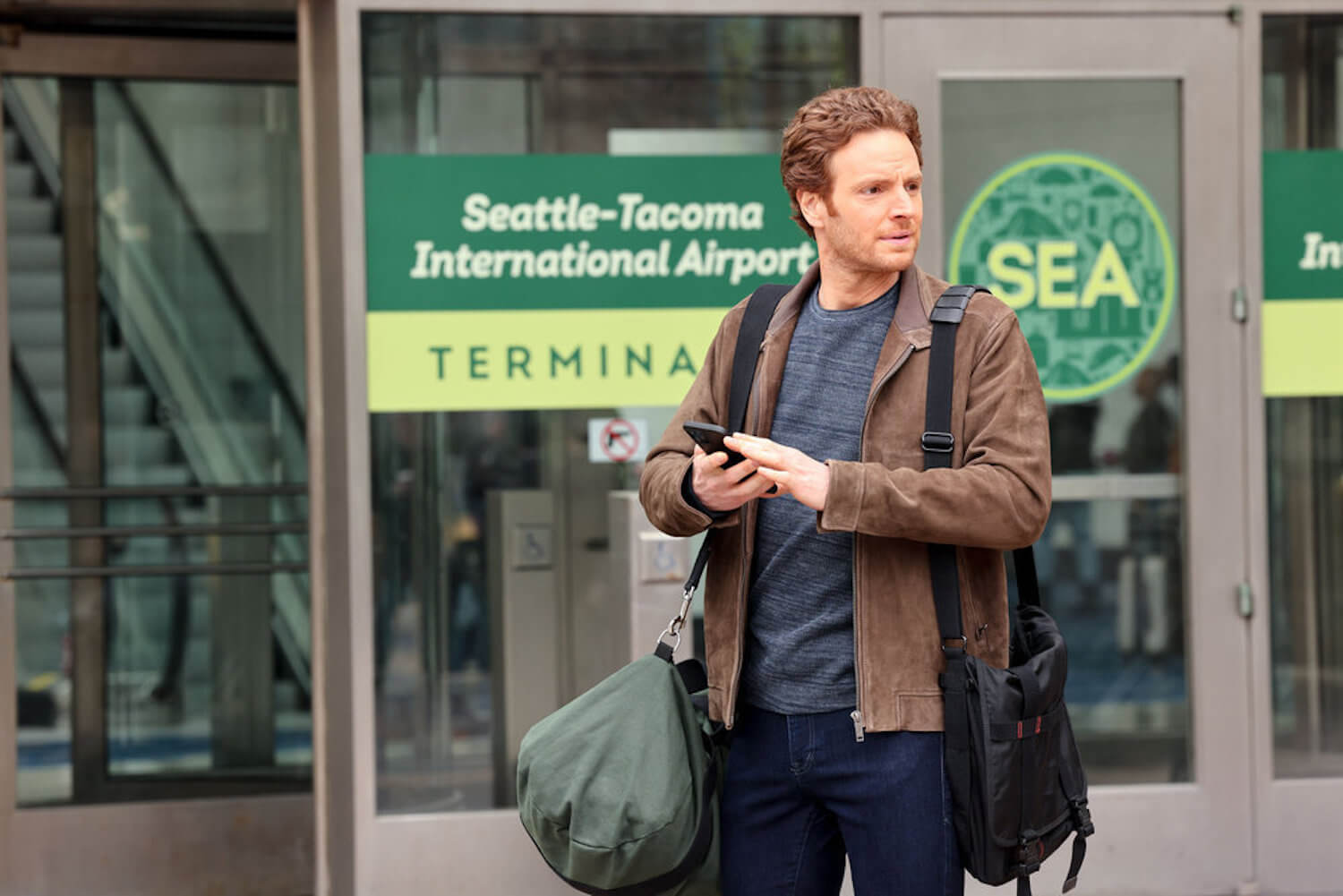 Chicago Med debuted in 2015, and the season 8 finale concluded on Wednesday, May 24, 2023. Not only did fans say goodbye to the season, but they're also saying goodbye to Will Halstead actor Nick Gehlfuss.
Gehlfuss let the team know he planned to leave the show in February 2023, and he told Variety that he called show creator Dick Wolf first to relay the news. "The first person I was calling was the reason for all this, Dick Wolf," he said. "It was very important to me that he heard it from me first. And then I guess it was a trickle effect from that point."
So, why is Gehlfuss calling it quits? He said he felt he took the character as far as he could possibly go. "It was a difficult decision, but ultimately, I felt I'd taken Dr. Halstead as far as I can go with him," he told Variety. "I think that comes down to a creative part of you, or the energy or spirit you have that you're either built for a very long time with one person or not. I am attracted to the profession for the variety in it, and eight years is a long time. It's two college degrees! I'm joking now that I basically have a doctorate in television."
While Gehlfuss wants to move on from playing Will Halstead, he's certainly not done with acting. "I'd love to be a cowboy," he added. "I'd love to get outdoors. I love being outside. Ultimately, I want to develop new, different characters. It was a real gift to be able to explore one character for eight years. TV allows that possibility of course, and so I look forward to doing so again."
Both Halstead brothers have officially exited the One Chicago universe
Will Halstead leaving Chicago Med after the season 8 finale means both Halstead brothers are officially out of the One Chicago universe. Jay Halstead actor Jesse Lee Soffer left Chicago P.D. early in season 10. While he returned to the show to make a directorial debut, it doesn't seem like he plans on returning to the series to act anytime soon.
"I really wanted to grow and expand, and we've only got this one trip. If I signed up again, it would have been for another three years. I would have turned 40 on the show. I thought, 'You know what? It's time to take a risk,'" Soffer told Variety. "It was one of the toughest decisions I've ever had to make in my life. Let's be honest: I love the fans of our show so much, and I love my fans. I know that they're still grieving this, and to some degree, I am too."
It's unclear if Soffer ever plans on returning, as he said Jay Halstead remains within him. "That's never going to change," he added.
'Chicago Med ' will return with season 9
While Will Halstead won't return in Chicago Med Season 9, NBC renewed all three One Chicago shows and all three Law & Order shows. "I'm pleased to continue my four-decade relationship with Universal Television and NBC," Wolf stated, according to NBC Insider. "All six shows being picked up again is the ultimate accolade to our incredible casts, producers, and writers. I'd also like to thank our loyal fans who have kept our NBC shows on the air for what will be a cumulative 84 seasons."
Chicago Med Season 9 doesn't have a premiere date or cast list just yet.
For more on the entertainment world and exclusive interviews, subscribe to Showbiz Cheat Sheet's YouTube channel.